Relishing the past. Resolute into the future.
The Eagle community was again blessed to share in its annual Auction & Gala which salutes the relentless Basilian commitment to innovative scholarship and the deeper purposes of Catholic higher education.
An Evening in Paris honored the presidents of St. Thomas and their emphatic impact in extending the Basilian credo of Teach Me Goodness, Discipline, and Knowledge – Rev. Ronald Schwenzer, CSB (2006-2012); Very Rev. Kevin Storey, CSB (2012-2018), Superior General of the Congregation of St. Basil; and Rev. James Murphy, CSB, the unanimous choice of the St. Thomas Board of Directors to succeed Fr. Storey in January 2019.
The triumvirate has devoted themselves to cultivating the school's unique reputation in academia, excellence in the classroom and beyond to educate the whole person – mind, body, and spirit – all in the context of St. Thomas' Catholic Basilian identity that dates to 1900.
"I think we all love this institution as if we were part of the fabric from the beginning,"  Fr. Storey says. "I remember Father Schwenzer telling me he had come to love St. Thomas, this had become his home. I was like, 'That's cool.' But then gradually I felt that same kind of affection for the school. I believe Father Murphy has the same sense – coming into an experience and then being deeply and unexpectedly blessed by that relationship."
Other than their lifetime devotions to GDK, Fr. Murphy sees the honorees united by their "pride in the success of our students, faculty, and staff. We genuinely care for each and every single one in our campus community. And we humbly stand and represent more than a century of extraordinary Basilian leadership. The ties connect our first principal, Father Nicholas Roche, and Father Thomas O'Rourke who navigated our move from downtown to 4500 Memorial Drive, and everyone in between to the present."
Throughout the millennium, the honorees enthusiastically collaborated with a depth of stakeholders to strengthen the St. Thomas community and the institution's educational mission. Essential in this transformative period in St. Thomas' history was assuring that the distinctive Catholic Basilian DNA be preserved, including significant service in local, national, and international arenas.
Under their collective leadership, St. Thomas charted significant courses that included launching the largest comprehensive fundraising campaign in its history, initiating ambitious strategic plans with vibrant physical campus expansion, and dramatically enhancing student opportunities.
In 1998, Fr. Schwenzer was appointed the 23rd St. Thomas principal equipped with a wealth of distinctive academic experience and expertise. "I was issued two mandates from our superior general – establish a board of directors with authority and develop a transition to the president/principal model. I had never worked in that dynamic before but I understood it was inevitable."
Fr. Schwenzer was elevated to president in 2006 and crafted an alliance with Fr. John Huber, CSB as principal.  "Critical to making that relationship work was giving Father Huber the freedom to exercise his role. He had just completed a doctorate in Catholic school administration and we worked together to define responsibilities."
Fr. Storey served St. Thomas initially as a faculty member beginning in 2004. After earning his Master of Education, Administrative Leadership from Basilian University of St. Thomas in 2011, he returned to succeed Fr. Schwenzer.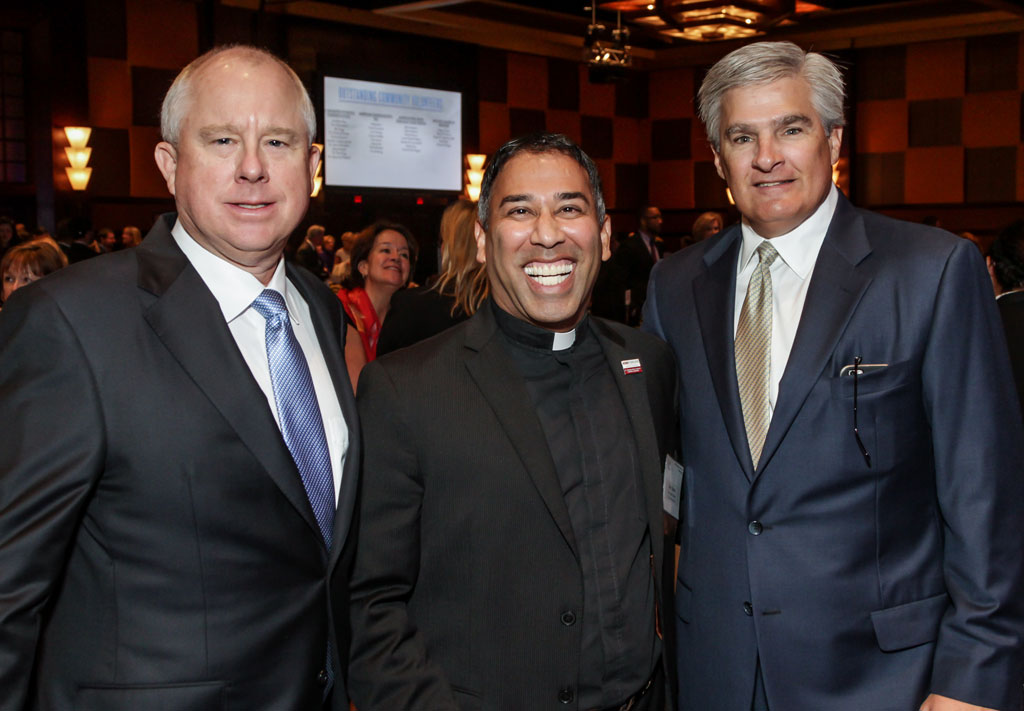 "Father Storey absolutely had the essential skills and the personality to lead our next phase," Fr. Schwenzer says. "I was extremely confident he would meet and answer all the challenges. And he did. His love for St. Thomas runs deep."
During his term as president, Fr. Storey played a vital influence in fostering future academic and financial growth, including a prominent and pivotal position in the $66 million 4500Forever capital campaign.
Fr. Murphy acknowledges that both he and Fr. Storey "learned immeasurably on how to perform this job from Father Schwenzer. He brought great stability to our campus while the climate for college prep education was dramatically changing. He teamed with the board to implement cost efficiencies and reprioritize budgets so that we could redirect resources to other academic priorities. And he always held a great concern to serve our inner city Catholic schools. He valued all our students and was determined that our campus embrace their success stories."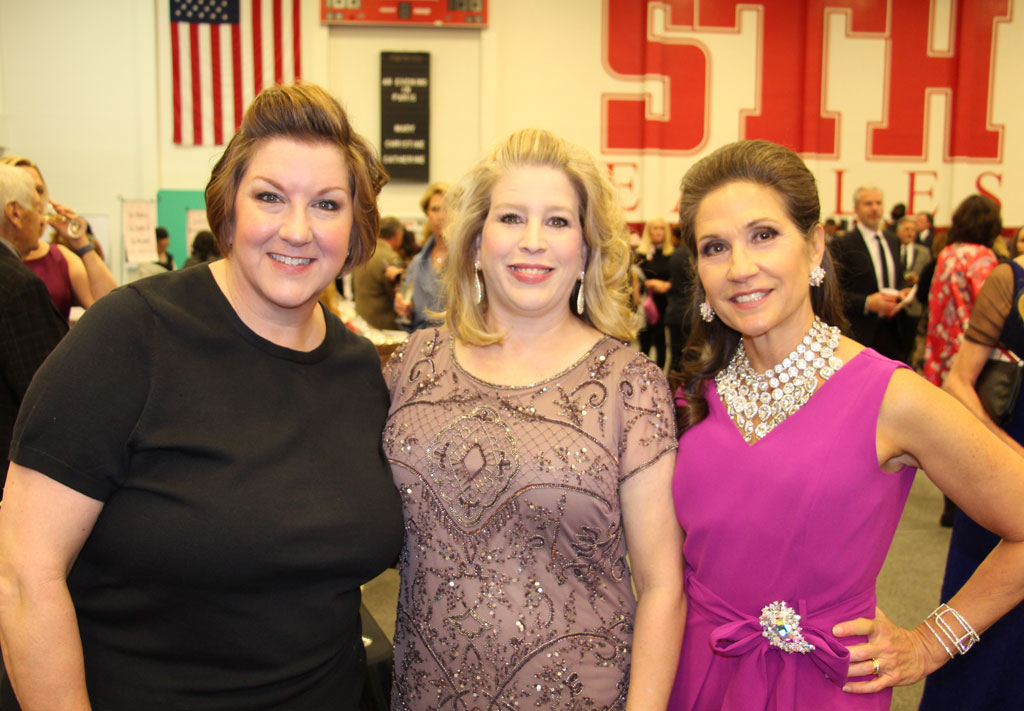 Vice President for Advancement Mark deTranaltas '83 and Director of Special Events & Volunteer Coordinator Catherine Chandler partnered with event chairs Mary Beirne, Christine Cummins, and Catherine Rentz, and a legion of devoted volunteers to make An Evening in Paris a jubilant celebration.
The signature St. Thomas event quietly supports the people, places, and programs that propel a premier college preparatory experience. Through the incredible generosity of underwriters and patrons, the school ambitiously explores new paths to reach new heights while enriching the intellectual tradition.
Fr. Murphy believes that as Eagles continue to soar, St. Thomas will never lose sight of its humble beginnings and inclusive foundation upon which the school was built, forever rooted and forged by its Basilian morals and history. "I want all who work and study on this campus to know that our leadership loves them and cares for them. Our spiritual aim is to assure that scholars will find a home here for generations to come."
Uncompromising academics. Uncommon brotherhood.
Catholic. Basilian. Teaching Goodness, Discipline and Knowledge since 1900.