This story was originally published in February 2016.
A longer than expected recruiting craze was not near enough to rattle the resolve of Lorenzo Neal '16.
The 300 pound-plus defensive dynamo originally announced a verbal commitment to the University of Utah in August, backed away from that pledge during his robust senior season, and then rode into the New Year with renewed confidence after selecting Purdue University. The package offers Neal the chance to perform in the tradition soaked Big Ten Conference while pursuing an equally rewarding academic challenge.
"The engineering school is one of the most respected in the country (ranked 9th by U.S. News and World Report, Best Colleges 2016)," Neal says. "That combined with a chance for playing time and some new coaches now on board just made for the right fit."
Neal made his official campus visit in December. He spoke with new defensive coordinator Ross Els on the phone later that month and gave the Boilermakers his verbal pledge on New Year's Day. Neal recently met in mid-January with members of the coaching staff in his Houston home to cement his decision.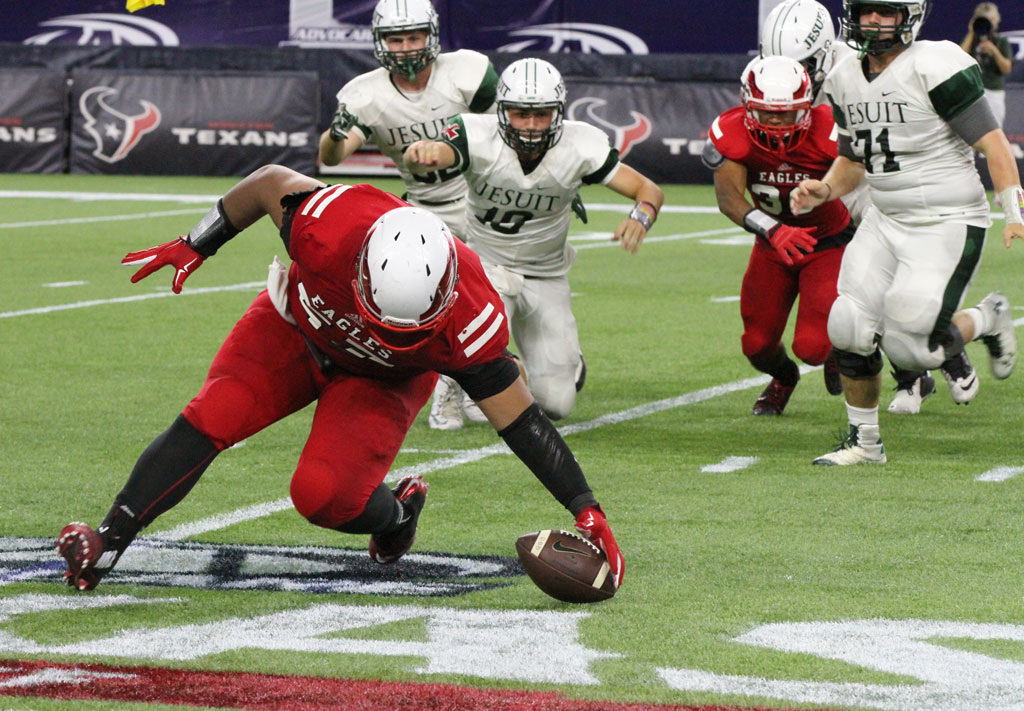 "You talk football obviously but you also discover who they are as people, which is just as important," Neal says. "See where their heads are in terms of life. They had a clear idea of how I project into their (4-3) scheme. They assessed not just my strengths but also how they can make me better. Everyone loves to hear that they're really good but I wanted to hear where I needed to improve. They appreciate how I get off on the snap of the ball, how I use my hands. But they believe I will develop even more explosion and refine some technique work."
Neal finished his Eagle career as a two-time first team TAPPS 5A Division I All-State defensive tackle and critical contributor to the Eagles fourth consecutive district championship and second straight push to the state playoff semifinals.
In Neal's three varsity seasons the Eagles racked a 30-5 record and extended the win streak at Hotze Field inside Granger Stadium to 26 straight games.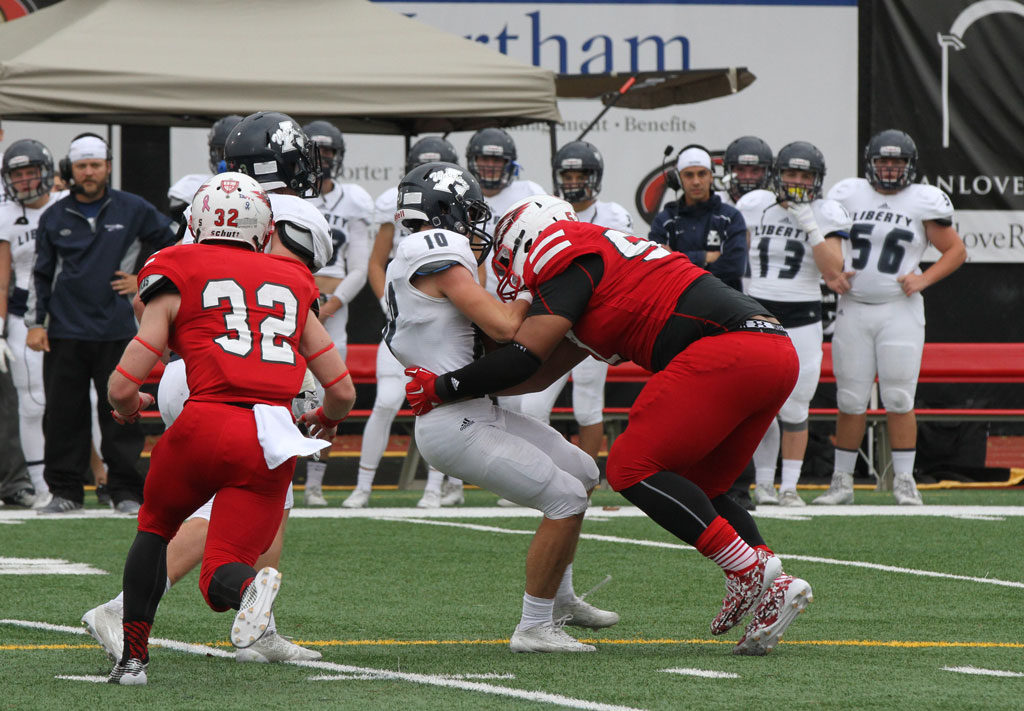 Neal originally weighed nine scholarship offers including Boise State, Oregon State, and Fresno State but the rapport with head coach Darrell Hazell which took root early in the recruiting process propelled Purdue immediately to the front once Neal re-entered the recruiting mix.
"I like him, understand the hires he made, how maybe they fit the program a little bit better and fit me a little bit better as a player," Neal says. "It's a great conference. There's a chance to make an impact and help restore the program to where they want it to be."
Neal is extending his family's football legacy, established by his namesake and fullback father who played 16 NFL seasons with four Pro Bowl appearances. Lorenzo Neal Sr. was recognized on the NFL 2000s All-Decade team after serving as a sledgehammer lead blocker for 11 straight 1,000-yard rushers.
And during his son's development, he led a path through the minefield of heavy external expectations which can come while maturing in the direct shadows of high profile professional accomplishment.
"He was just my dad," Lorenzo said in August. "He never put that pressure on me to live up to his career or to even play football at all. I put expectations on myself but not in a suffocating way. Football doesn't surround my every thought. We talk about what it takes in the competitive fire but never that football is what I have to do to be successful in life."
Lorenzo Sr. takes particular stock in Purdue's new defensive line coach Rubin Carter, who has followed his own 12-year NFL career with the Denver Broncos with nearly two decades coaching the college game, including a stint heading Florida A&M in 2005-07, along with stays on the staffs of the Broncos and New York Jets.
And the path which once pointed him west, only to eventually land him in West Lafayette, Indiana, leaves Neal with a firm inner peace.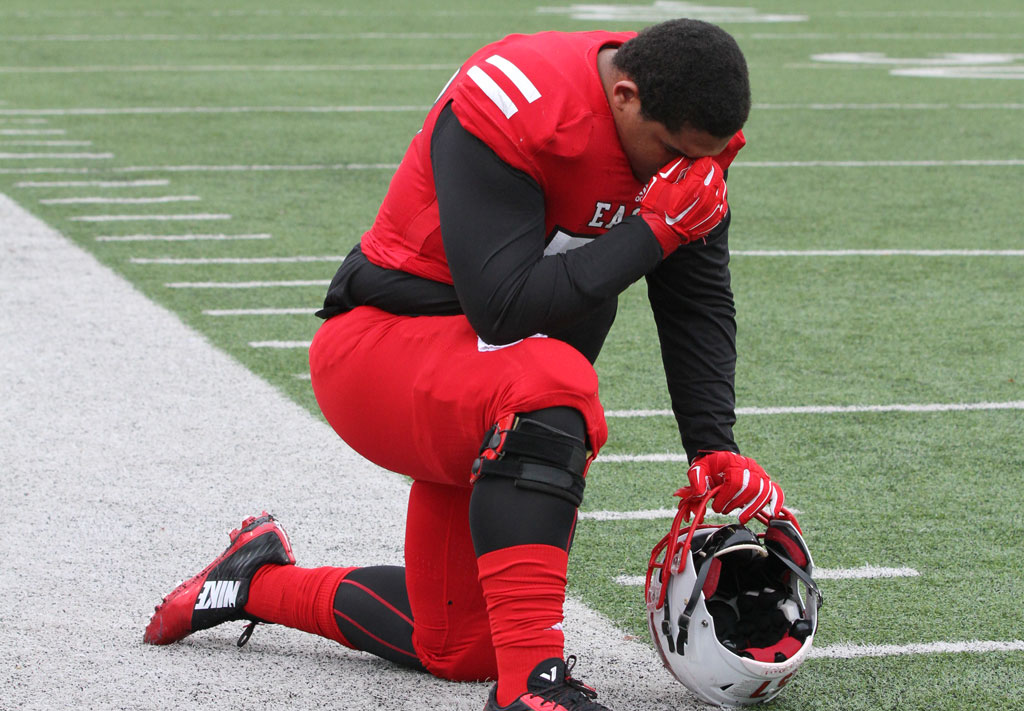 "The evaluation process was largely the same (after decommitting) but I understood you have to pick the best place for you, not just the best place or most glamorous place," Neal says. "After you step back you discover you didn't decide for the best reasons. Now I believe and my family believes Purdue is the best place for me. As long as you end up where you need to be, that's all that matters. I know I can get the most out of the opportunity at Purdue."
Eagle Fight Never Dies!