Kicker Paul Langemeier '20 was named Specialist of the Year by the Touchdown Club of Houston at the 8th Annual Private High School Awards Dinner, presented by the Hildebrand Foundation and Houston Methodist Orthopedics & Sports Medicine.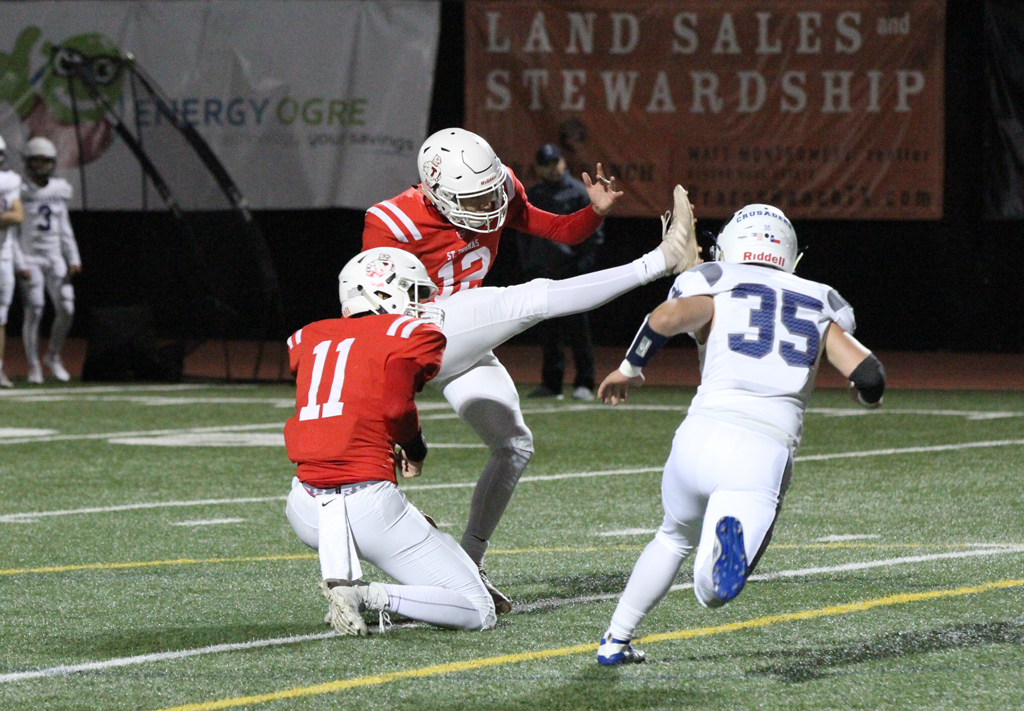 Langemeier was a key contributor in Eagle Football winning seven straight games, nine out of 10, and the TAPPS Division I regional title for the program's first state semifinals since 2014 and '14. He converted 12 of 16 field goal attempts, all 44 of his extra points, and had 33 of 69 kickoffs result in touchbacks.
Rich McGuire was a finalist for Coach of the Year after this third season leading Eagle Football.
Receiver Josh Crissmon '20 was nominated for Offensive Player of the Year, safety Daniel Coco '20 and linebacker Cooper Thomas '20 for Defensive Player of the Year, and Chidera Umeh '20 for Lineman of the Year.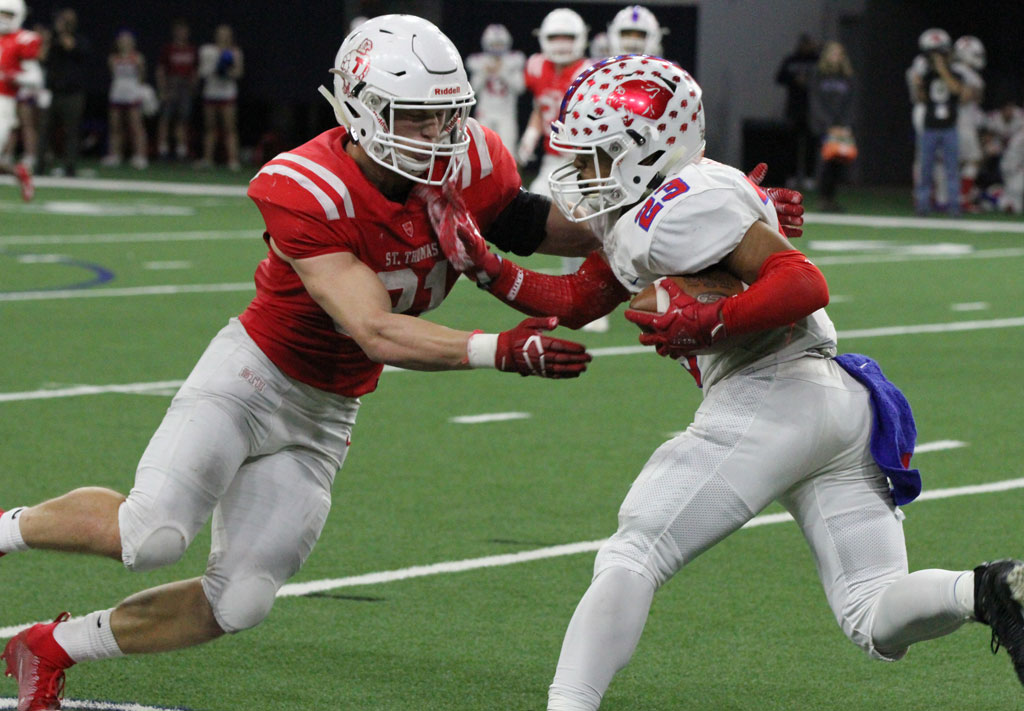 The marauding Thomas was a menace throughout his stellar senior campaign. He racked an outrageous 63 individual tackles and shared in 96 others including 19 for loss.
Uber active Coco led the Eagles with six interceptions in his TAPPS All-State encore and was second to Thomas with 77 total tackles. Umeh tied for the team lead in sacks with Max Garcia '20 with five while sharing in 51 takedowns.
Crissmon led an explosive Eagle receiving corps with 55 receptions for 583 yards and six touchdowns while racking 768 all purpose yards.
In 2018, record smashing quarterback Peyton Matocha '19 (University of Miami) was named the Touchdown Club co-Offensive Player of the Year after the most stat stuffing season and decorated career in St. Thomas history.
The rich St. Thomas tradition of acclaim from the Touchdown Club includes previous Eagle Football standouts Parker White '13 (Miami, Ohio and 2012 Lineman of the Year), Joseph Lowery '14 (2013 Lineman of the Year), Charlie Vatterott '16 (Texas State and 2015 Lineman of the Year), and David Jones '16 (Cornell University and 2015 Ironman of the Year) who received award-winning postseason distinction.
Eagle Fight Never Dies!