This story was originally published in May 2016.
Henry Fisher '16 followed his career-best round of 68 with a two under par 70 to close out a stellar senior season as the individual medalist in leading St. Thomas to second place at the TAPPS 5A state golf tournament at Squaw Valley Golf Course in Glen Rose.
The Eagles began the day tied for the lead and took their title hopes to the final putt from Henry Suman '17 who rolled in for an ultra clutch par on 18 to complete his round of 72.
But the St. Thomas 581 team total fell two shots off the championship score.
"We just got beat," coach Billy Tuten said. "Our number would have won any state tournament from the last decade. But that's golf. I'm disappointed in the outcome given everything that our guys have invested … but not in the effort … today or any day this season. No one backed down a bit. Probably the hardest working team I've had here. The group enjoyed the process. We accomplished a lot. Just not quite as much as we wanted."
In addition to Suman's 78-72, a trio of seniors responded to position the Eagles for a second state title in five years. Curtis Brady '16, who was ranked with Fisher among the elite private school players in Texas throughout the season, shot a consistent 74-74. Cameron Condara '16 (Loyola New Orleans) carded 73-76 and Nolan Rizzo '16 74-76.
Ryan Risoli '16 shot 79-81 as a medalist.
The runner-up result for St.Thomas comes in the grand finale for Tuten who now turns his full focus on the men's and women's programs at fellow Basilian University of St. Thomas after leading Eagle Golf to consistent championship contention for 10 years.
Tuten guided the program to the state title in 2012 and then closed out with a pair of second-place finishes sandwiched around a third-place result in 2015.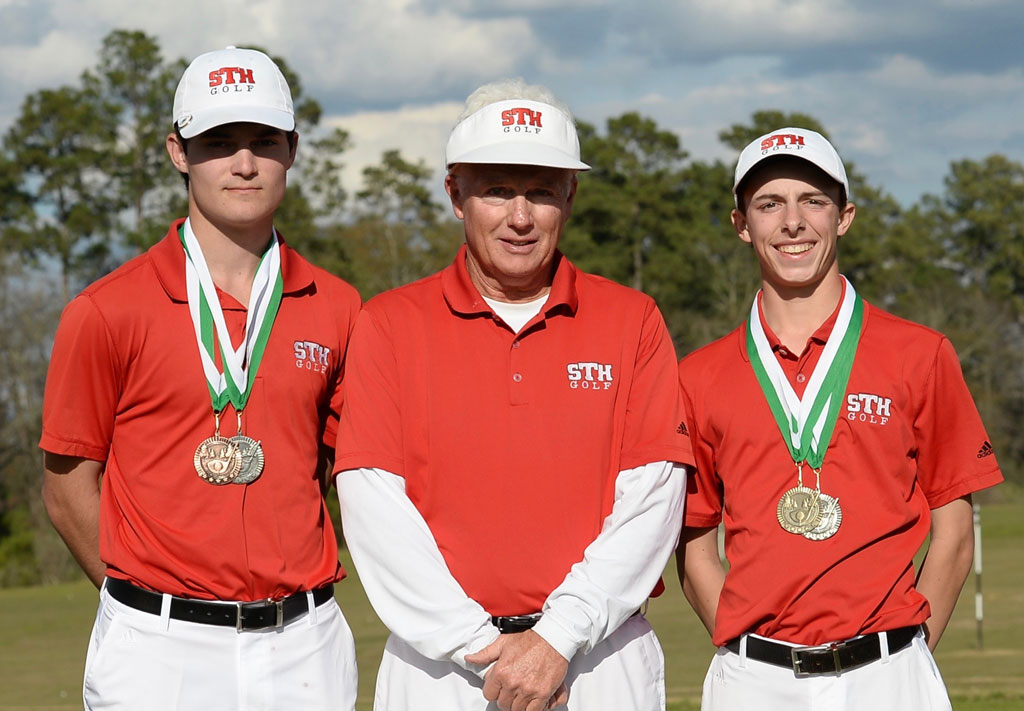 "I've had a great run … really enjoyed every single day," Tuten said. "Great people at St. Thomas … many relationships which will last. But there's a new opportunity. You shuffle the cards … see the new hand that's been dealt. There's great satisfaction in taking young men … teaching the game … motivating them … watching them learn to compete and mature on the course and in life."
Fisher closed at 6 under par for a two stroke victory. He produced the only two sub-par Eagle rounds, his opening 68 the lowest score of the first day and part of a 289 team total.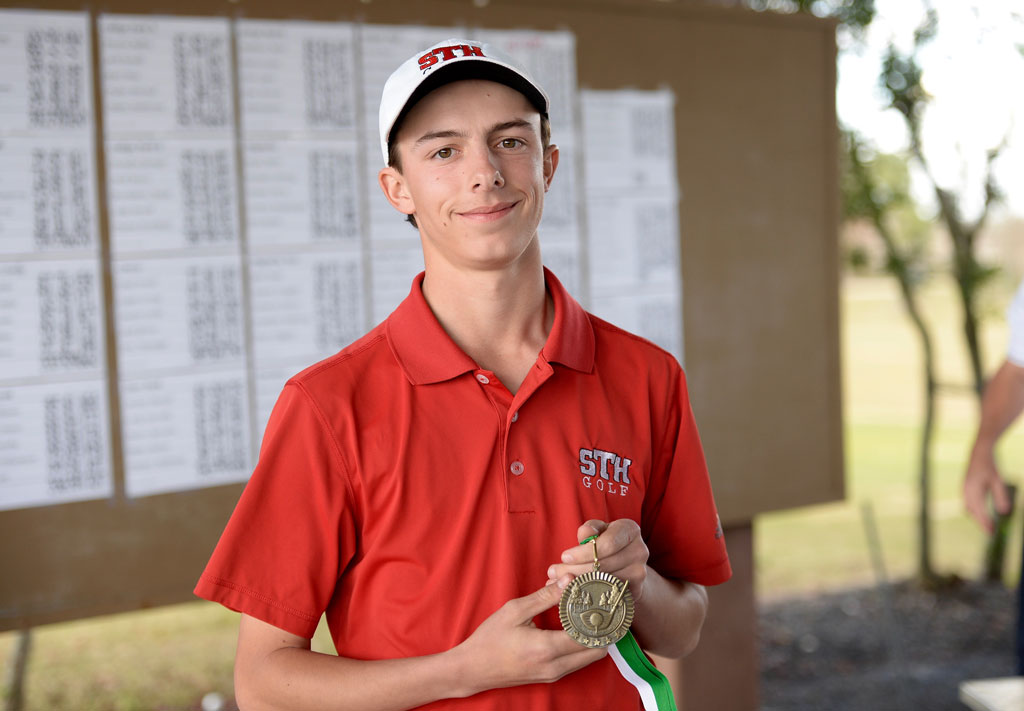 "I'm thrilled with the title but at the same time it hurts to not take home that team championship," Fisher said. "I proved to myself I could close out a golf tournament. Going back and forth for two days … four-five-six players deep. I thought I had it under control on the back nine … then missed a two-footer for birdie on 16 which is unacceptable. But recovered and closed it out.
"I actually think Henry's 72 was tougher. Bigger. He played in more challenging conditions in the afternoon. His up-and-down on 18 was the best I've seen. He thought … we all did … that was for the state championship. Under that pressure he really stepped up. Big time."
Fisher will continue his career at the University of Texas Rio Grande Valley with head coach Phillip Tate.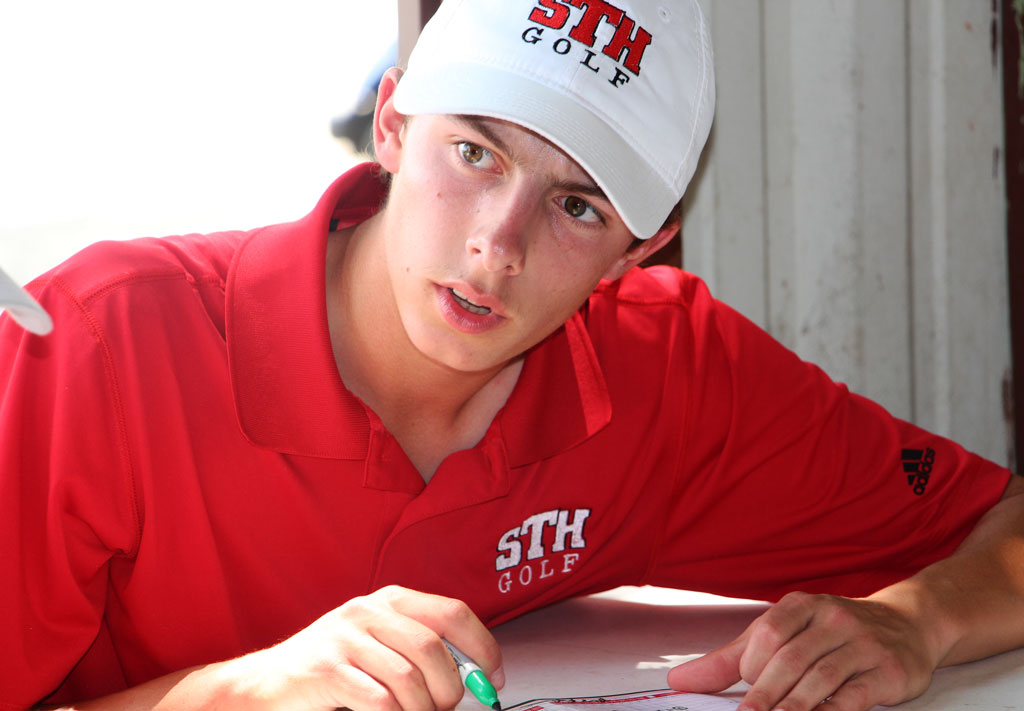 "It was all about setting and reaching goals," Fisher said in summing up his Eagle career. "If someone had told me when I was a freshman I would shoot 68-70 and win the state tournament as a senior … would have said you're crazy. If someone had told me when I was a freshman I would have the opportunity to play at the next level I would have said you're crazy. But I'm blessed to have had four great years with this group and now the opportunity to keep playing. These are memories I'll hold on to for a long time."
Eagle Fight Never Dies!