Scholars enter St. Thomas caressing big dreams. A fortified faculty is required to make those dreams a reality.
Even after two decades as social studies dean, Brett Mills continues to seize unique opportunities to develop as an intellectual. Twice in 2019 he participated in prestigious fellowships, the latest in a series of transformative educational experiences. Mills deeply believes that the immersions are both professionally and personally invigorating as well an emphatic "lead by example" model.
"The mantra in this department is you have to be an expert in front of the classroom. Everyone buys into that but I have to be out front in a demonstrative way," Mills says. "My commitment proves to the students I'm continuing to accept academic challenges. It sharpens and enhances my game in terms of the material and most importantly encourages me to continue to push for even more research. I've published in the past but now my command is much more significant and relevant. Mastery and fine tuning, the quest to improve every year is essential. There is hubris and arrogance to believe you know enough."
Most recently Mills was selected for exclusive inclusion at Gettysburg College and the George Washington Institute. The respective conferences were each limited to a dozen participants accepted from hundreds of applicants. The conferences required extensive source reading in preparation and included a series of expert lectures, rigorous discussions, and access to original archive documents and materials.
"I did my Master's thesis on Gettysburg but this was rising to another level,' Mills says. "To be in front of Allen Guelzo was an absolute rush. He's an American historian and serves as a professor in the American Civil War. He's dramatic and theatrical and builds an incredible engagement. The greatest takeaway is to see how the topography relates to actual events. There's a strong theory that you can't truly understand the battle until you see the battlefield. The details give so much understanding to how the conflict unfolded – Little Round Top, Devil's Den, the Peach Orchard, Pickett's Charge, all right there and at the precise time of the year."
Among Mills' many academic developments were a fellowship in Arlington, Virginia with the Bill of Rights Institute which examined the constitutional principles of liberty, separation of powers, republican government, and the arguments of both the Federalists and the Anti-Federalists. Mills has also traveled as far as Scotland to the University of Edinburgh where he took part in a collaboration with the Gilder Lehrman Institute focusing on Jefferson and the Enlightenment, and his principles of reason to the major challenges he confronted as a revolutionary, diplomat, politician, and elder statesman.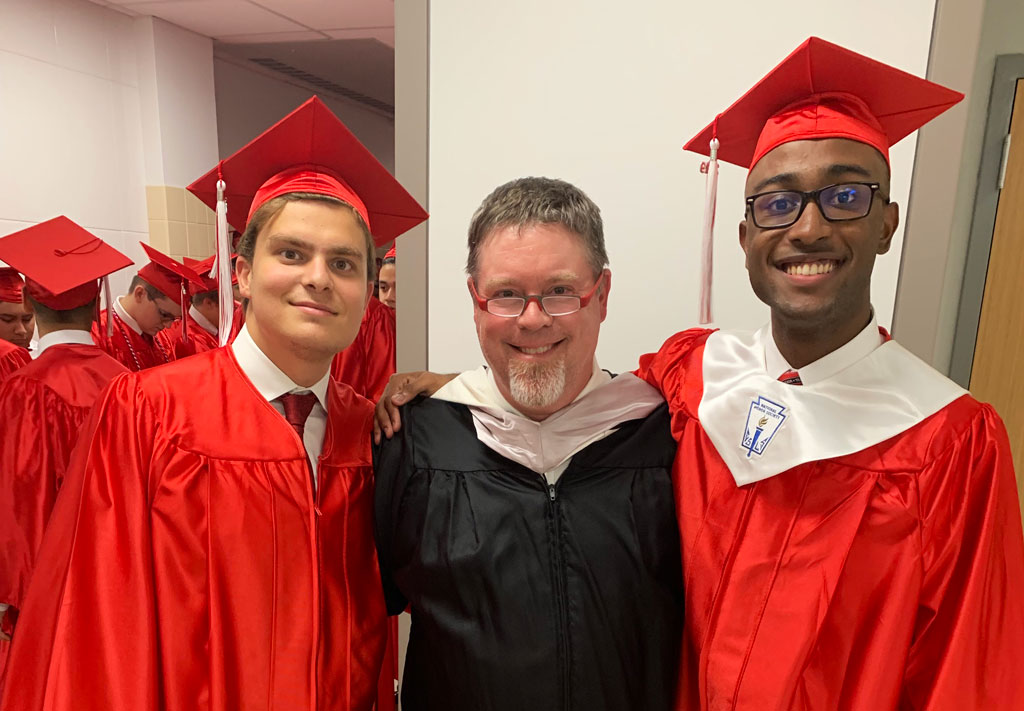 These fellowships serve Mills as both a propeller and an accelerator allowing him to think more critically about complex issues and actively share in a constructive space in which they are examined. The on-going goal is to develop deeper expertise in a subject or problem to better connect with St. Thomas students.
"History and teaching are my passions. I'm blessed to be here with the chance to pursue what I love to do," Mills says. "These fellowships, or as my wife calls them 'history nerd camps,' allow me to be pulled into the material as a student. It's essential to never lose perspective of that side of the relationship. St. Thomas is not a teacher driven culture. We are student driven and I'm facilitating the learning. You have to perform to some degree, captivate the audience, especially in front of 21st century students."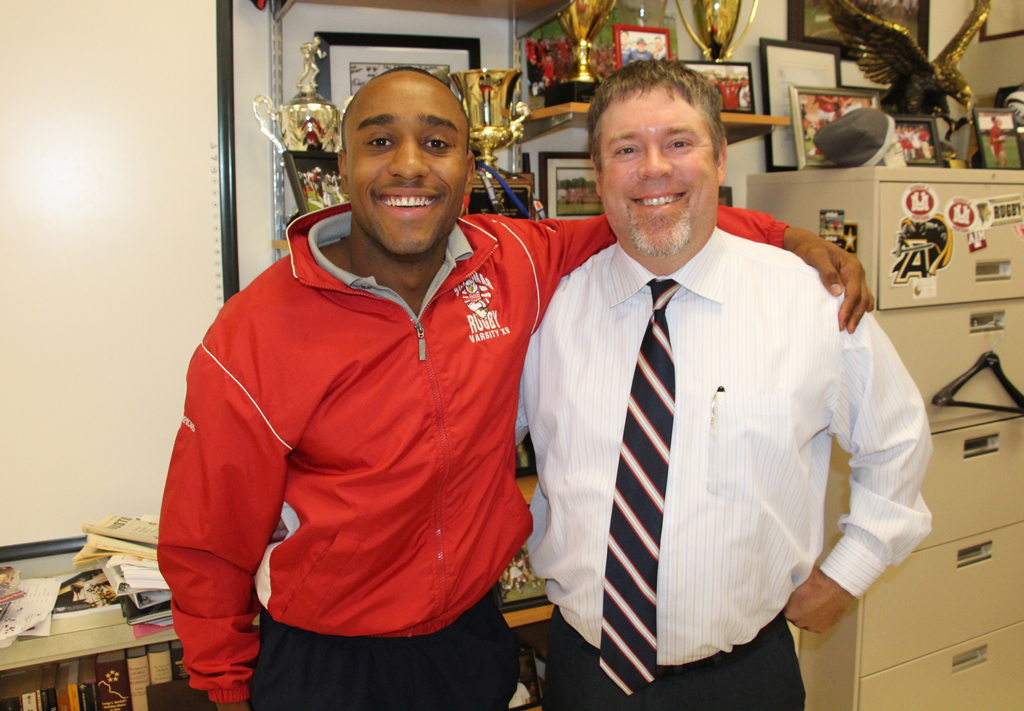 Mills is routinely fueled by furthering his academic trajectory. He's both created and advanced St. Thomas curriculum that focuses on the United States in Conflict, the United States and World Affairs, the Civil War Era, and the Cold War.
What doesn't change in any way for Mills is his belief that is often emphasized to his student groups. "The most important muscle in the body is the brain. Use it. I don't require anything from them initially other than curiosity. And when you can meet them at that crossroads, where they begin to become involved, it is truly awe-inspiring. The students we have at St. Thomas are so impressive."
Catholic. Basilian. Teaching Goodness, Discipline and Knowledge since 1900.