This story was originally published in January 2015.
As St. Thomas closes the $60 million monumental land acquisition, the Basilian Fathers announced the largest capital gift in the school's 114-year history.
Dona and Al Clay `61 donated $10 million to the 4500Forever capital campaign, the remarkable generosity resulting in the naming of Clay-Storey Hall on the St. Thomas main campus, honoring both Clay and president Fr. Kevin Storey, CSB, two visionary leaders who boldly stepped out to help give rise to this extraordinary period in St. Thomas history.
"There comes a time when you have to look inside yourself and ask, 'Why am I on this earth? Why am I accomplishing all that I have?' And the reason is that God has smiled on my life with Dona and on our business," Clay said. "We have to pay that forward. This contribution will help provide the future Eagles the same opportunities I was given."
Clay's unprecedented philanthropy raised the current contributions to 4500Forever to more than $52 million and comes in the wake of another milestone leadership gift.
"Sometimes you feel you have no right to feel this blessed," Fr. Storey said. "St. Thomas is blessed that Al Clay is contributing like this, blessed that he's choosing to put our names together for the campus, blessed that our entire community has rallied in a way few others ever have, blessed that I can be but one small factor in this reality. Just a great moment to thank God."
Earlier in December, a $6 million matching gift from Jane and Bill Joplin '54 to 4500Forever ignited contributions of $14.6 million during the 11 weeks as part of the No Substitute For Victory Challenge.
4500Forever will enable St. Thomas to secure the adjacent 11-acre HISD property and eventually increase its enrollment to approximately 1,000 students, as well as furnish additional classroom areas, enlarged science and drama departments, much needed and expansive athletic practice fields.
The Jane and Bill Joplin Campus expansion equips the Basilian Fathers with the necessary resources at the current 4500 Memorial Drive address to meet the future needs of their diverse student body and continue the educational mission and vision established in Houston more than a century ago.
"There are other charities out there to support. But St. Thomas is part of me," Clay said holding back some deeply held emotions. "Without St. Thomas, I wouldn't be the same person I am today. I wouldn't have had the work ethic and moral ethic instilled in me, that drive to be successful. Wouldn't have the relationships which continue to last. I'm 71-years-old and the guys I went to St. Thomas with remain my very best friends."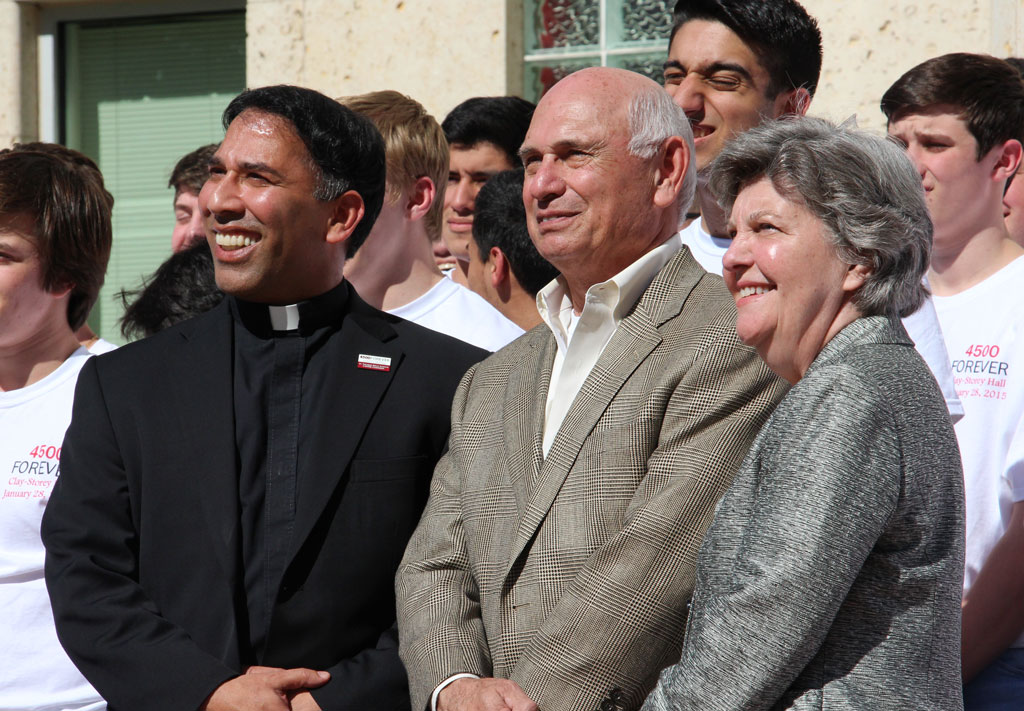 Clay and Fr. Storey were admittedly only acquaintances until developing a deep bond working intimating during the last 12 months to create what both believe will be a powerful and lasting impact for STH generations to come.
"Al's passion, his commitment, his tenacity is unmatched," Fr. Storey said. "He taught me you just keep taking every 'no' that comes your way, say the time is not yet and clear the hurdle until you get to the 'yes.' That's Al Clay, that's his life."
"Storey is 100% St. Thomas," Clay said. "He loves the boys, understands where the school is headed and isn't afraid to take the risk. He's involved. He's real. He listens in areas where he admits he doesn't have the expertise. I'm proud to know him, to be with him in this campaign. He took a leap of faith and the two of us have made a good team. I told him, 'Without you this deal doesn't move forward, doesn't get done. So if my name is out there, so is yours. We've been partners from the very beginning."
Clay's enduring relationship with St. Thomas took root more than a half-century ago. He then graduated from Texas A&M in 1965 with an accounting degree and followed with a Masters of Business Administration from the University of Texas. He was a certified public accountant and active in mortgage brokerage in Houston until founding Clay Development & Construction with his son Robert in 1998. The two have helped pioneer the re-emergence of the city's real estate development business.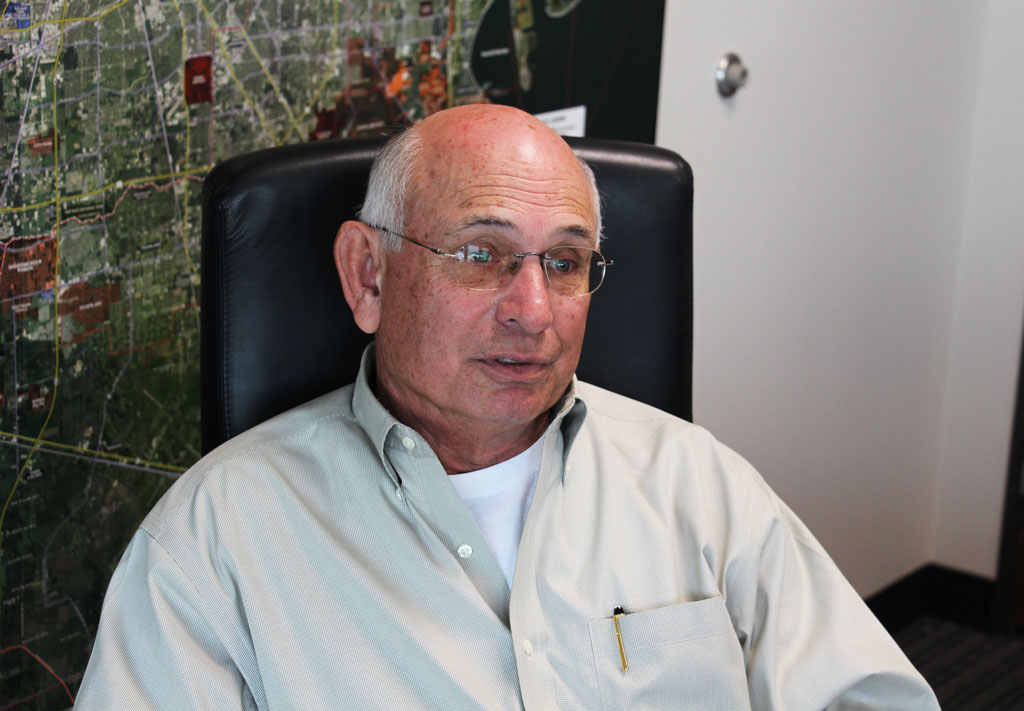 Clay was one of the driving forces behind the relentless STH effort to win the best-final bid in November 2013 for the current High School For Law Enforcement and Criminal Justice. As a member of the Land Acquisition Committee, he contributed the initial $500,000 escrow deposit which allowed St. Thomas to enter the bidding without financial exposure to the school and continued to work closely with 4500Forever chairs Suzanne and Danny Grant `78 through a tireless fundraising process.
"There was never any doubt from Al from the very beginning this campaign was going to get done," Danny Grant said. "That supremely positive attitude was infectious. I'm so excited that his name will be associated with the campus for the next 114 years … makes me so proud given all that he's invested in terms of time and treasure to make our campaign a success. And we had so many in our community who matched Al's spirit, whether the contribution was $25 or $10 million. They've all stepped up. We did it."
"Al is a man of faith," Suzanne Grant said. "We are humbled by his persistence, loyalty and love for St. Thomas. Al and Dona's family legacy will live at the school deep into the next century, allowing so many more fine young men to learn what Al has not only talked but walked … the St. Thomas motto "Goodness, Discipline and Knowledge."
John Rathmell '75 is the head of the St. Thomas Board of Directors. "I have been awed by Al's passion and energy he has brought to 4500Forever. He has continually gone beyond what is expected in terms of time and effort to ensure the campaign is a success. It's clear that this campaign is very personal to Al and he's willing to sacrifice for the school he loves."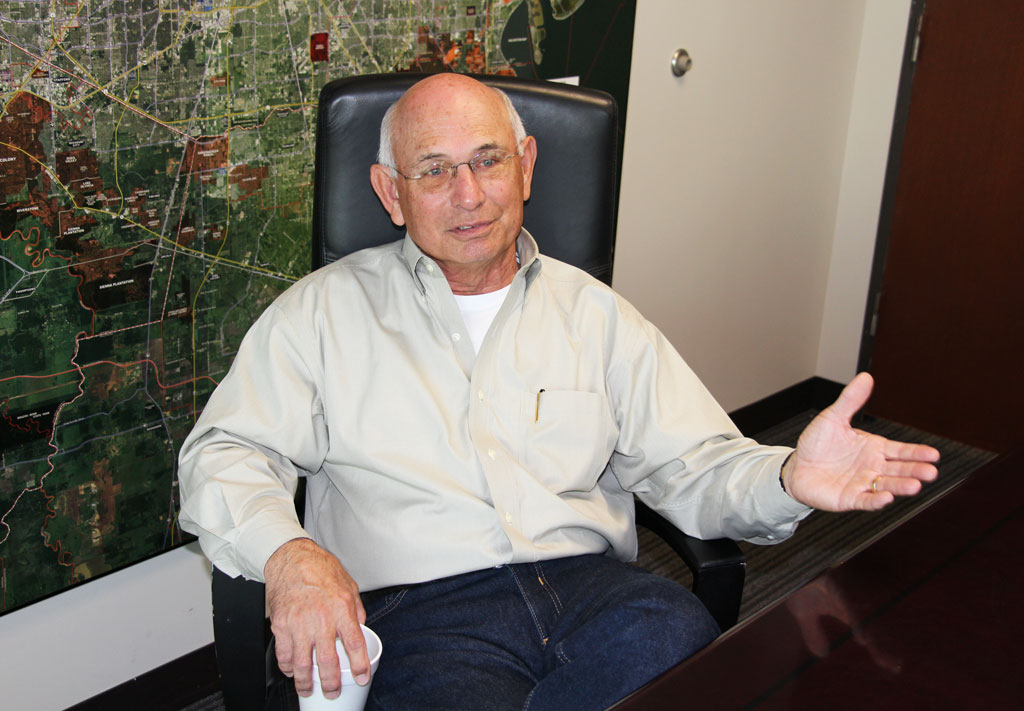 In the spirit of a particular verse which Clay favors, he has been a determined advocate for the growing needs of his alma mater and has advanced the STH objectives through his generous support.
"'To whom much is given, much is expected.' That's the drill. I believe that," Clay said. "Dona and I owe. Because we can make this kind of contribution, we will. I owe St. Thomas a debt. And I'm paying it back … investing in the future boys of the inner city … hoping to make the Basilian experience available to many who otherwise could not participate."
"Phenomenal" is the word Clay uses to describe the response that has so far resulted in more than 1,500 pledges from STH family and friends, alumni and foundations to 4500Forever, even though there was a measurable amount of outside skepticism at the outset.
"I know there were those who believed our bid was crazy, that we there was no way we would ever raise $60 million. I was 100% sure this was the right number, the right project, the right time. If we could get the traction, it would happen. But we had to swing for the fences," Clay said.
"And we hit the home run."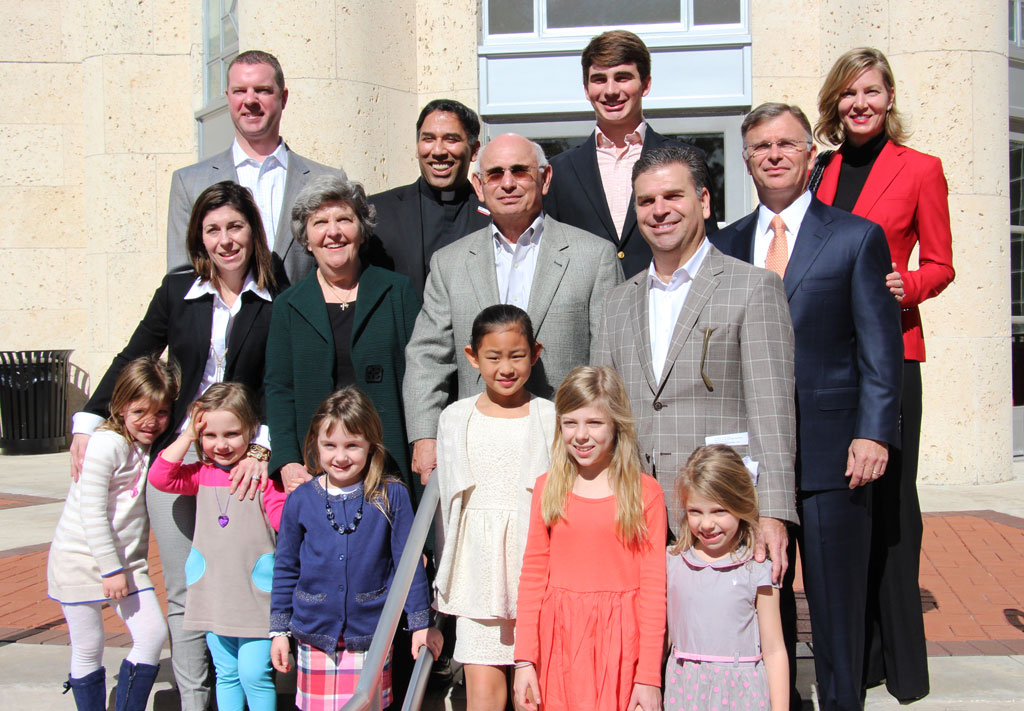 Clay was preceded at St. Thomas by his grandfather, Albert Sr., and his father, Albert Jr. In May 2014 Clay delivered the keynote address at the commencement exercises for the Class of 2014, nearly 53 years to the day of his graduation. "One of the greatest honors I've ever had. It's right there with giving $10 million. I believe that."
Clay acknowledges that closing on the HISD property brings a proper celebratory moment for all those associated with 4500Forever, yet fundraising efforts remain.
"This campaign will continue. We're not finished until the pledges reach $66 million to cover the refurbishing of the property," Clay said. "We're all living in a remarkable time in the history of St. Thomas. I'm blessed to be surrounded by loyal and courageous friends who have stepped forward to encourage all of us to take hold of a rare opportunity."
Catholic. Basilian. Teaching Goodness, Discipline and Knowledge since 1900.