The St. Thomas campus community was blessed to share in the Holy Mass of Ash Wednesday with Fr. Mitch Dowalgo, CSB serving as principal celebrant with president Fr. James Murphy, CSB concelebrant.
The assembled scholars, faculty, and staff were encouraged to renew their hope in Christ's promises and their own commitment to follow Him ever more closely entering the liturgical time of Lent – a time of penitence on the path towards Resurrection.
The homily from Fr. Dowalgo was a message to focus on "prayer and sacrifice during this season, not to prove to God how good you are, but in response to how good God is to us. As you approach this Lent, try to not get occupied with the trivial but to reflect on how you may be the best person God made you to be, a person fully alive who seeks the blessings in the world and the blessings in one another. And when we do that our lives truly give glory to God."
In Rome Pope Francis participated in a brief prayer at the Benedictine's Monastery of St. Anselm and then walked in the traditional Ash Wednesday procession to the nearby Dominican-run Basilica of Santa Sabina for the Mass.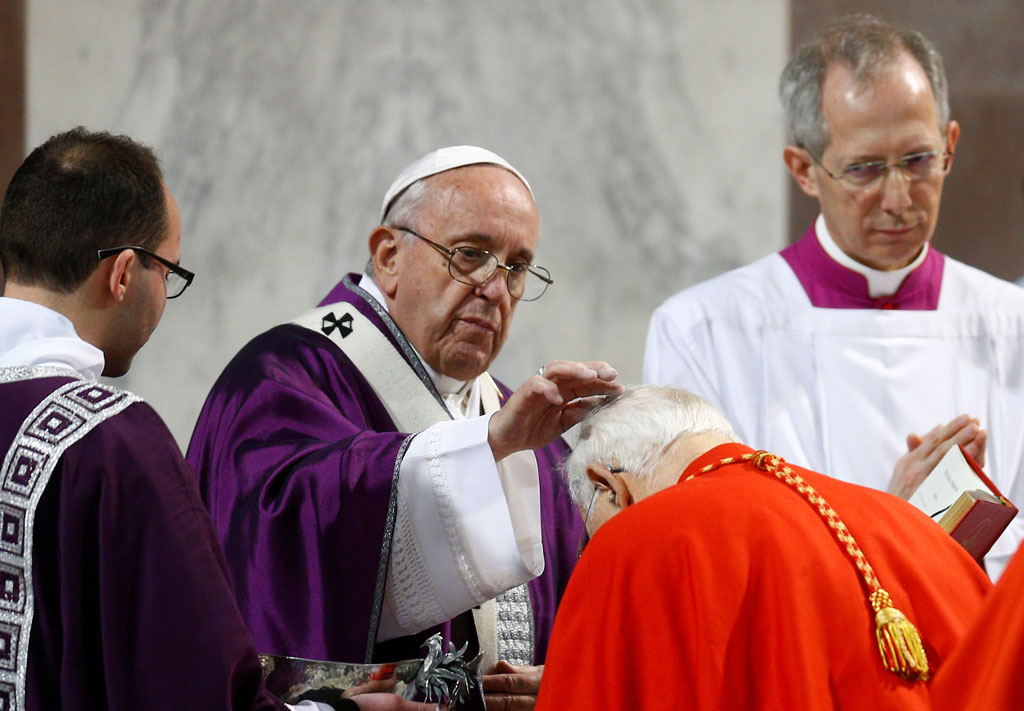 The Pope reflected on ashes imposed on the foreheads of the faithful at the start of Lent, a reminder that although humanity is merely dust in the earth, we can also become something wondrous "if we allow ourselves to be shaped by the hands of God. More often than not, though, especially at times of difficulty and loneliness, we only see our dust. But the Lord encourages us. In his eyes our littleness is of infinite value. So, let us take heart. We were born to be loved, born to be children of God."
#Lent is a time of grace, a time for recognizing that our lowly #ashes are loved by God and for letting God gaze upon us with love, and in this way change our lives. We were put in this world to go from ashes to life.

— Pope Francis (@Pontifex) February 26, 2020
Catholic. Basilian. Teaching Goodness, Discipline and Knowledge since 1900.