Once coronavirus infections were confirmed the first week of March, the nation's commerce and capital roared to a halt, an alarm reverberating from wall street to main street, landlords to lenders.
The world of American sports was put on pause and then stopped. But college football recruiting never does.
Even through a pandemic.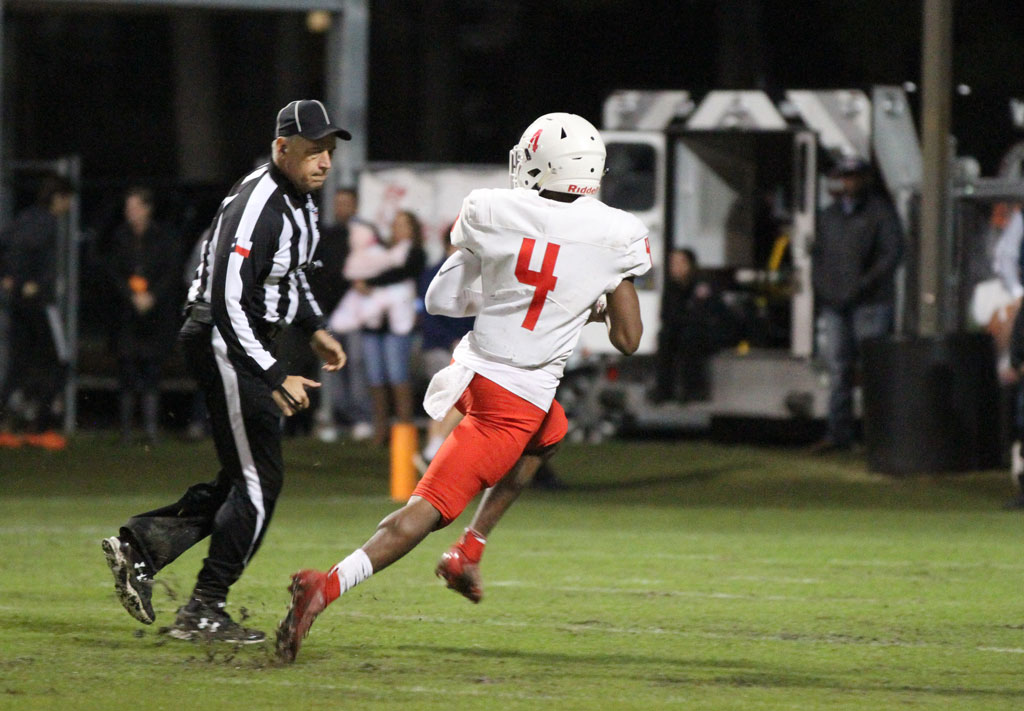 Three-star receiving whiz Cameron Bonner '21 has seen his reputation roar nationally from power programs near and far. More than two dozen offers have rolled in the previous six months. From Texas A&M and Houston. From the states of Washington and Wisconsin to Arizona and Illinois to Indiana. From Baylor to down on the bayou.
Bonner has navigated a path to college football's highest levels paved with more difficult obstacles than it should have.
The usual recruiting checkpoints were wiped out by the wave of COVID-19. The process was altered significantly by the prolonged dead period instituted by the NCAA. The up-close and personal spring evaluations, team practices, and summer 7-on-7 tourneys were canceled. No college camps. No on-campus visits. Nothing in person.
Yet the same belief that simmered within Bonner to fuel his breakout junior campaign suddenly surfaced and seized the fickle college recruiting gridworld.
"I had a certain confidence as a player but you never know for certain what the college coaches may be thinking," Bonner says. "The recruiting attention has confirmed that I'm moving in the right direction, becoming the player I want to be. It's all a blessing."
Bonner's skyrocketing profile is a testament to his mammoth Eagle Football debut when he generated immediate notice while earning first team TAPPS all-state. Bonner emerged smoothly as the go-to threat in a lethal aerial assault featuring 2020 Elite 11 quarterback Maddox Kopp '21, second team all-state running back John Fontenot '21, and honorable mention all-state Drake Martinez '21 (verbal Colorado St.).
In 12 scintillating games, Bonner glue-gripped 45 receptions for more than 1,200 yards – a jaw-dropping 27 yards per catch – and 12 touchdowns, putting production on video to match the smooth acceleration and cutting ability he flashed during workouts.
The pulsating exclamation point was applied in the 21-7 regional playoff knockout of Dallas Bishop Lynch. Bonner left the flatlining Friar secondary torched and smoldering after electrifying 94 and 79-yard touchdown jolts. For sufficient measure, he added a critical fourth-quarter interception as Eagle Football sealed a state semifinals date for the first time since 2015.
The least surprised witness that Saturday night in Rusk was the Bishop Lynch wide receiver coach, Cedric Bonner. Yes, Cameron's father. "We've laughed about it. He said he kept telling (the sideline staff) they needed to double cover and make it harder for me to get over the top of the defense. I guess I proved him right."
At 6-foot and 175 pounds, Bonner owns the requisite athleticism, straight away speed and shuttle times that make for a dynamic quarterback-friendly target. He's harnessed the skill to separate from defenders and make sharp, collected cuts in full stride, all of which translates to impact at the next level.  But trending status within the recruiting circuit hasn't squelched Bonner's gut-burn to be great.
"I was determined to stay hungry and not become satisfied with last season's success," Bonner says. "I want to become a more disciplined route runner and develop a variety of releases off the line of scrimmage, not strictly relying on burst. I critique every play, every game, try to pick up the subtle differences in how teams apply coverage."
And Bonner has dedicated himself to becoming an even more valuable all-around contributor to one of the top private programs in the state harboring genuine aspirations for a state championship. He and a host of Eagle teammates adopted the O Athletik training facility in the Heights as their maven haven during the pandemic lockdown. A culture of authentic camaraderie developed in a deep love for practicing and perfecting, brothers in arms exhaustively working as if they were constantly fighting for their starting positions.
Stellar senior send-offs figure to be upcoming where the proof will play out during a truncated eight-game regular season with no off weeks leading into the usual TAPPS playoff grid.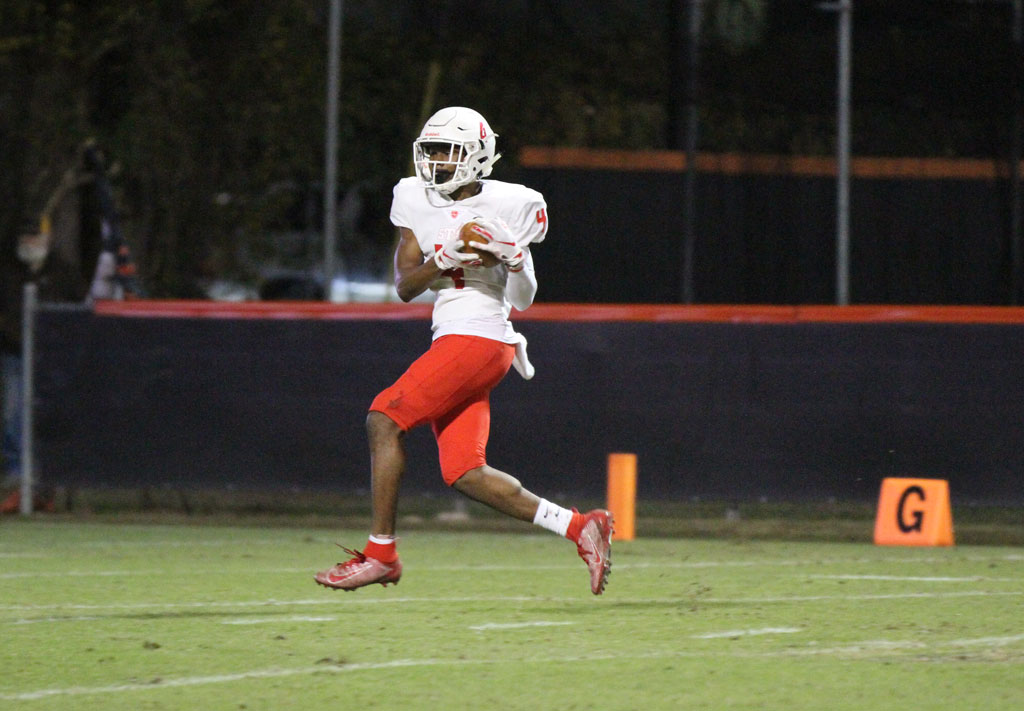 "This is the hardest I've ever worked," Bonner says. "I feel stronger in my upper body to get off the (defensive back's) jam and I've become more explosive out of the breaks. I think there's another speed gear I can reach. But more than anything else, we've built great chemistry within the group. I have never felt like this about a team. The motivation is getting that championship ring. That's what the opportunity to play this fall is all about."
Eagle Fight  Never Dies!