St. Thomas Athletic Director Mike Netzel was searching for a creative and appropriate final stamp to Eagle Swimming's unprecedented success achieved during the previous four years.
The answer came with personal and emphatic updates to the program's record board displayed in Reckling Gymnasium. Head coach VanArthur Jones and team members gathered as Dylan Michaels '21 and Josh McLean '22 officially and proudly posted their newly minted St. Thomas marks after leading the Eagles to a strong second-place finish at the TAPPS Division I state swimming championships in San Antonio.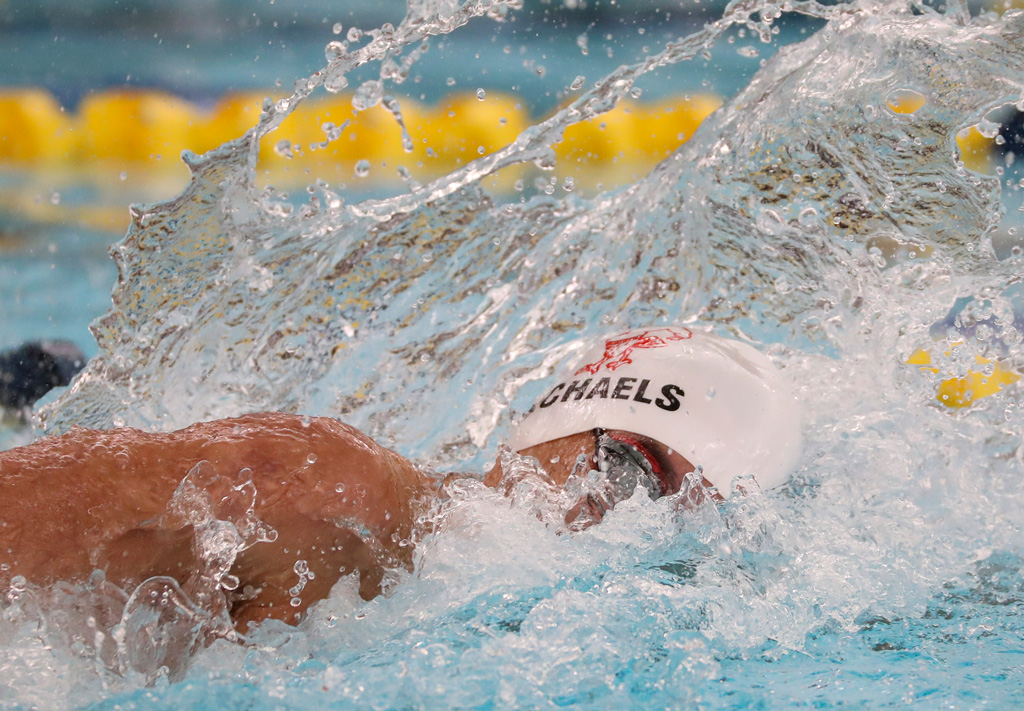 Michaels was named the East Region swimmer of the meet with a versatile performance that included a blazing 1:44.06 in the 200 freestyle which was good for second place. McLean sizzled to a 2:00.49 for third in the 200 individual medley.
Both scholar-athletes were essential performers during the four-year surge that saw the 2019 Aqua Eagles claim its first-ever state title, successfully retain the crown in 2020, and then add the recent runner-up result to match the 2018 finish. In that championship repeat, the M&M boys teamed with Sebastian Ortiz '20 for three top-two individual results while igniting valuable relay finishes, including a second (1:30.92) in the 200 free.
Michaels was a critical cog as a sophomore in two scorching results that secured the breakthrough 2019 state title. In the first of two tight-tick relay wins, he joined Ortiz, Gabriel Lenz '19, and Phelpsian-anchor Shane Williams '19 to out-touch perennial powerhouse El Paso Cathedral at the wall by the slimmest of sub-second margins – a school-record 1:29.31. The fab foursome then claimed the 400 free by less than two seconds in another Eagle record of 3:17.07. For the victory. In the closing event. And the team title.
Netzel had heard the roars, seen the excitement, and felt the energy generated by every team triumph. "This is more than swimming for St. Thomas and for our athletic program. This past season in particular personified resilience and toughness. Dylan and Josh were the dynamic senior leaders in that effort. The way that they performed, and how this team responded, you can draw comparisons to the challenges dealing with the pandemic. We all needed to experience something positive and it galvanized much of our campus community.
"It wasn't just an athletics wave, it was a school wave."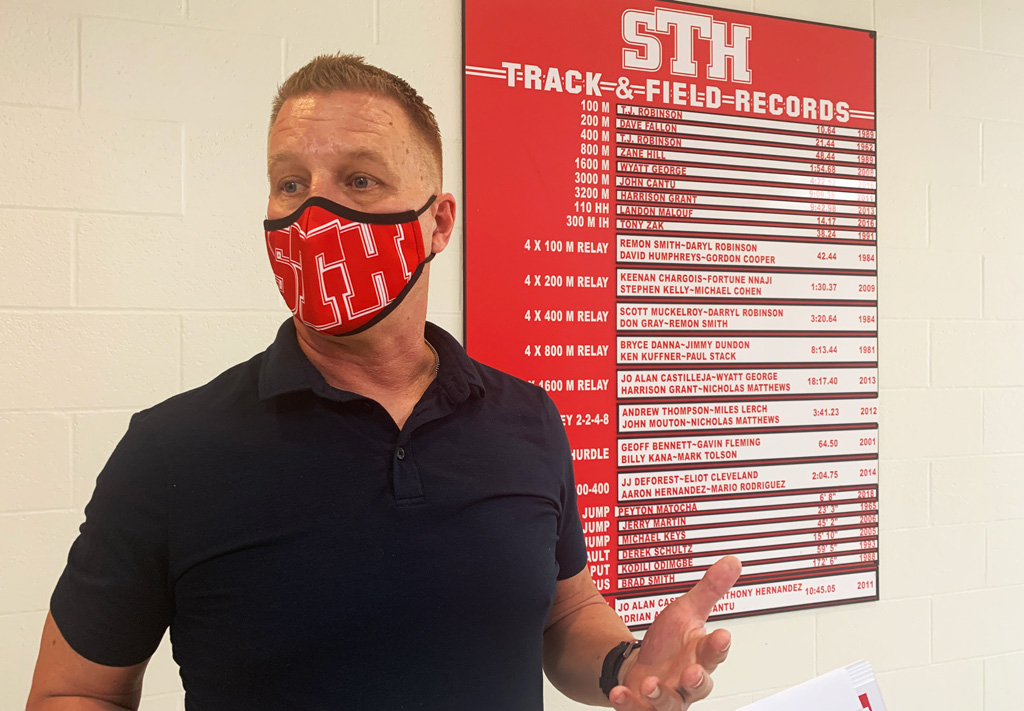 Netzel credits former head coach Bob Perkins for establishing an identity for Eagle Swimming that was largely anonymous before his arrival. Through day-to-day due diligence, he plotted and piloted the program to five top-four state finishes in eight years. Donna Skorupinski maintained the surging momentum as the first woman varsity coach in the history of Eagle Athletics. She assumed the lead position in 2018 after four years as an assistant teaming with Perkins and guided the historic championship before Jones' ascent in 2020.
"Dylan and Josh now join the elite company," Netzel says. "These names represent the trailblazers who set the standards our future student-athletes must aspire to. I'm so appreciative of their commitment to excellence. Prospective students see St. Thomas enjoying this kind of success and that there are only a finite number of schools that make those same claims. VanArthur is the perfect person to lead us as we continue to build the next chapter of Eagle Swimming."
Everyone in the pool. Who's next?
Catholic. Basilian. Teaching Goodness, Discipline and Knowledge since 1900.