St. Thomas was showcased during the September 5 "Fox and Friends Weekend" to cap a thunderously successful inaugural Catholic Bowl experience emphasizing faith, freedom, and football.
The segment originated from the game site at Ford Center at The Star in Frisco on the most-watched morning show on cable news with more than one million viewers.  Eagle student-athlete Joe Rick Madden '21 was featured along with student-athletes from Plano John Paul II, Fort Worth Nolan Catholic, and Little Rock Catholic.
Four-time Pittsburgh Steeler Super Bowl champion and United States Army veteran Rocky Bleier joined event organizer Patrick Steenberge, founder and president of Global Football, with hosts Rachel Campos-Duffy, Will Cain, and Lawrence Jones. The discussion detailed the weekend celebration of
cultural exchange and authentic Catholic identity between the participating schools.  The football doubleheader was also paid tribute to the 20th anniversary of the horrific 9/11 terrorist attacks that killed 2,977 people and injured thousands at the World Trade Center, the Pentagon, and in Somerset County, Pennsylvania.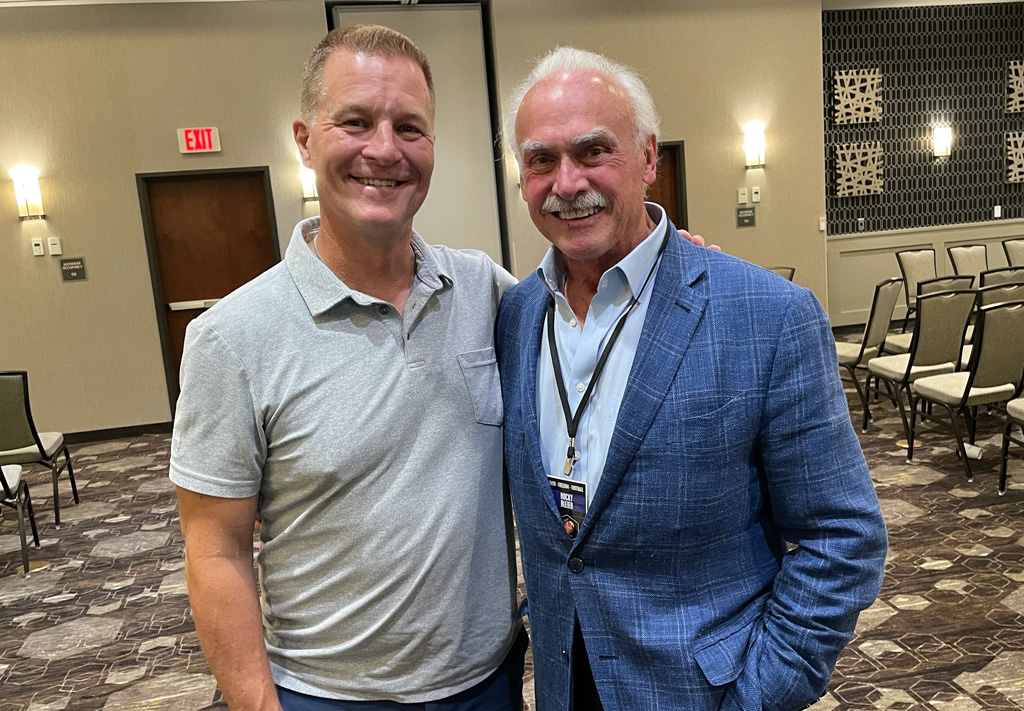 Bleier was the Catholic Bowl honorary chairman and provided a stirring, powerful testimonial to Eagle student-athletes and coaches at the team hotel on Friday. The Notre Dame captain and member of the 1966 national champions was drafted into the Army after his rookie season with the Steelers.
Three months into his deployment to Vietnam, Bleier was shot through the thigh while on patrol in the Hiep Duc district and suffered a grenade blast to his foot, more than 100 pieces of shrapnel maiming his legs and right foot. Doctors told him that he would be lucky to walk properly again. But Bleier then defied even greater odds, returning as a star running back with the iconic Steel Curtain teams of the 1970s.
In its pulse-pounding decision over John Paul II, St. Thomas flashed the brand of resilience and tenacity that Bleier could appreciate. Eagle Football railed from a 10-point deficit late in the second quarter with a dramatic 21-point second half. The 38-31 verdict wasn't secured until an interception from sledgehammer linebacker Jack Ward '23 with :01 remaining and JPII threatening from the red zone.
The second consecutive last-tick victory to launch the season gave St. Thomas its first 2-0 start since the 2015 Eagles started their campaign with three straight wins.
Eagle Fight Never Dies!