Supreme appreciation to the St. Thomas community for their overwhelming support of our annual Auction & Gala, honoring in 2021 Eagle icon Jim Schwarzbach '55.
Freak flags were flying as the Come Together theme was a far out flashback to those blowing' in the wind, Summer of Love days of yesteryear.
Remember?
When the script was psychedelic, the vogue tie-dyed, with beards and beads, Jefferson Airplane posters, and peace signs made out of pennies. Liberations. Awakenings. Earnest idealism refashioned into a bacchanalian rhapsody.
To everything (turn, turn, turn)
Can you dig it?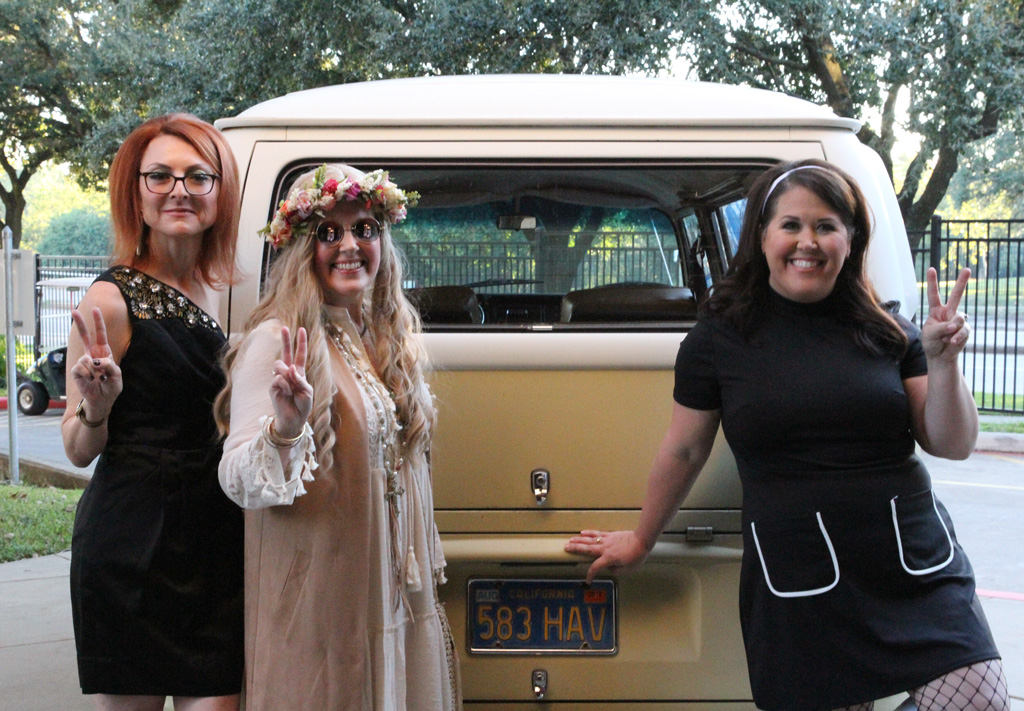 Special gratitude to the legion of volunteers led by chairs Angie Clinton, Julie Perry, and Stephanie Yankowsky for their tireless contributions.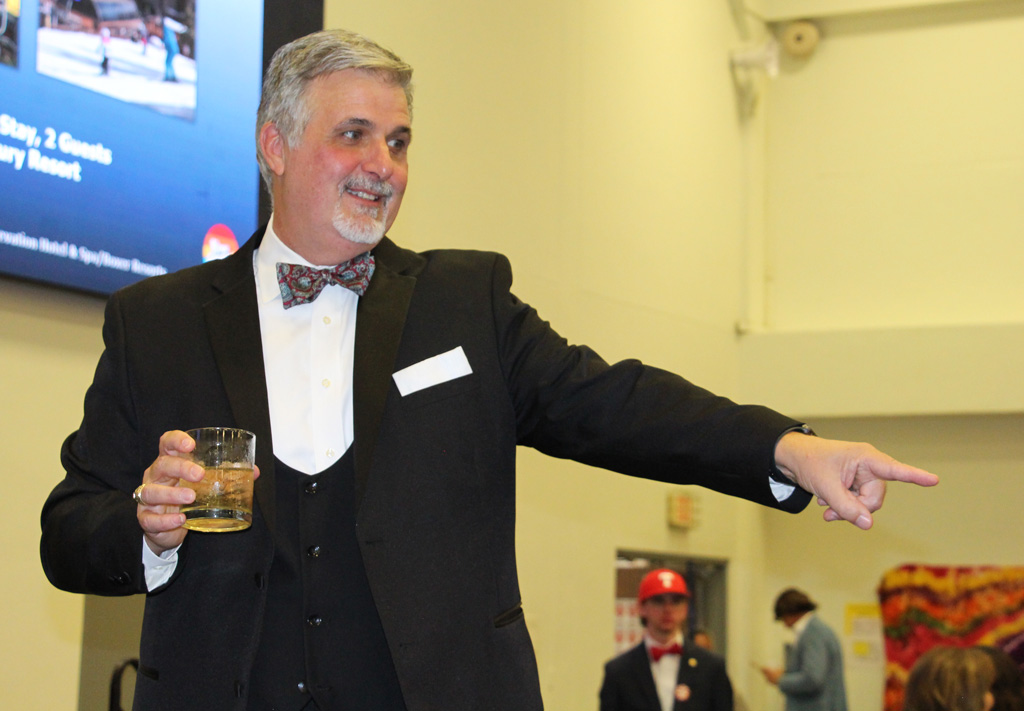 The event, spearheaded by Vice President for Advancement Mark deTranaltes '83 and Director of Special Events & Volunteer Coordinator Catherine Chandler, salutes the relentless commitment to innovative scholarship and the deeper purposes of Catholic higher education.
Proceeds from the Auction & Gala provide critical funds vital to the St. Thomas mission. The benevolence signals to students, faculty, Greater Houston, and the region that Eagle alumni, parents, and stakeholders are invested in the school's unique reputation in academia.  The boundless obligation remains to educate the whole person – mind, body, and spirit – all in the context of a Catholic Basilian identity that dates to 1900.
Good vibes had by all.  Righteous times – fab, all right, outta sight!
Catholic. Basilian. Teaching Goodness, Discipline and Knowledge since 1900.