Luke Malveaux '23 and Sam Cordova '23 continued their scintillating senior send-offs with gold medal-staking results to propel Eagle Wrestling to a solid fourth-place charge at the 2023 Texas Prep State Championships at McKinney Christian Academy.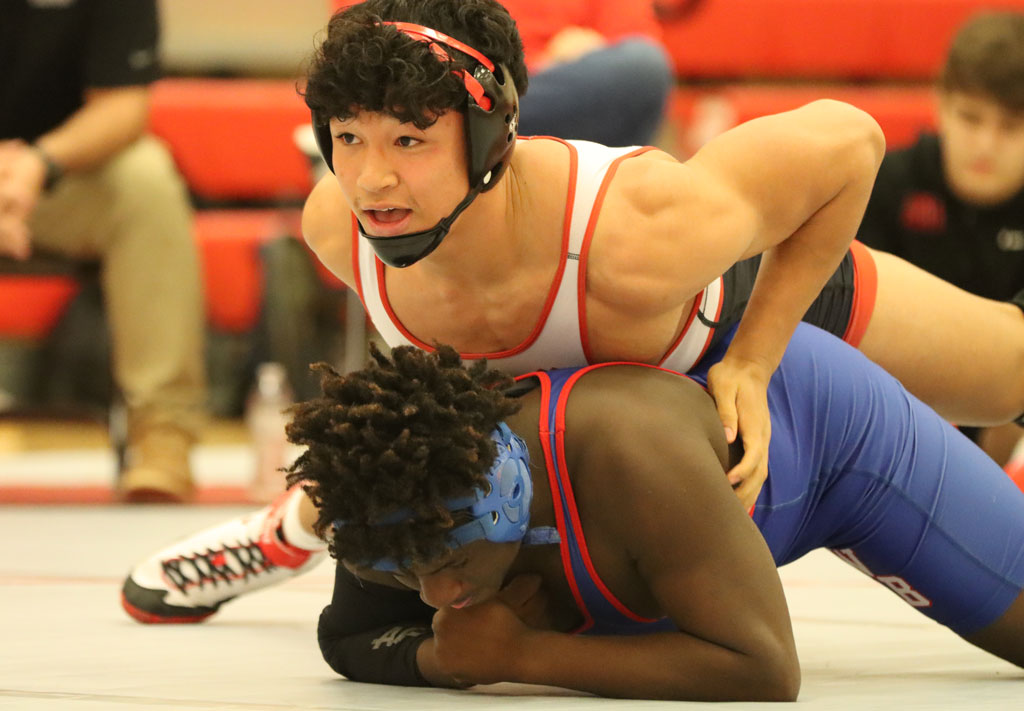 The tenacious and ferocious Malveaux earned the tournament's outstanding performer honor, racking a stunning 31 and a half points in dominating one of the deepest and strongest 190-pound weight competitions of the season. He raised his 2023 record to an outlandish 47-1 while claiming his second consecutive Prep State title.
Cordova contributed 24 points in capturing the 150-pound division after a 2022 Prep State runner-up.
St. Thomas cashed 158 team points, including valuable third-place finishes from Trace Langin '25 (18 points) at 215 pounds and Tommy Phan '26 (18 points) at 106, plus a pair of fourths from a pair of Dominics, Ori '24 (17 points) at 285 and Considine '23 (12.5 points) at 157.
Malveaux, Cordova, Langin, and Phan all qualify for the 87th annual National Prep Championships hosted by Lehigh University February 24 and 25.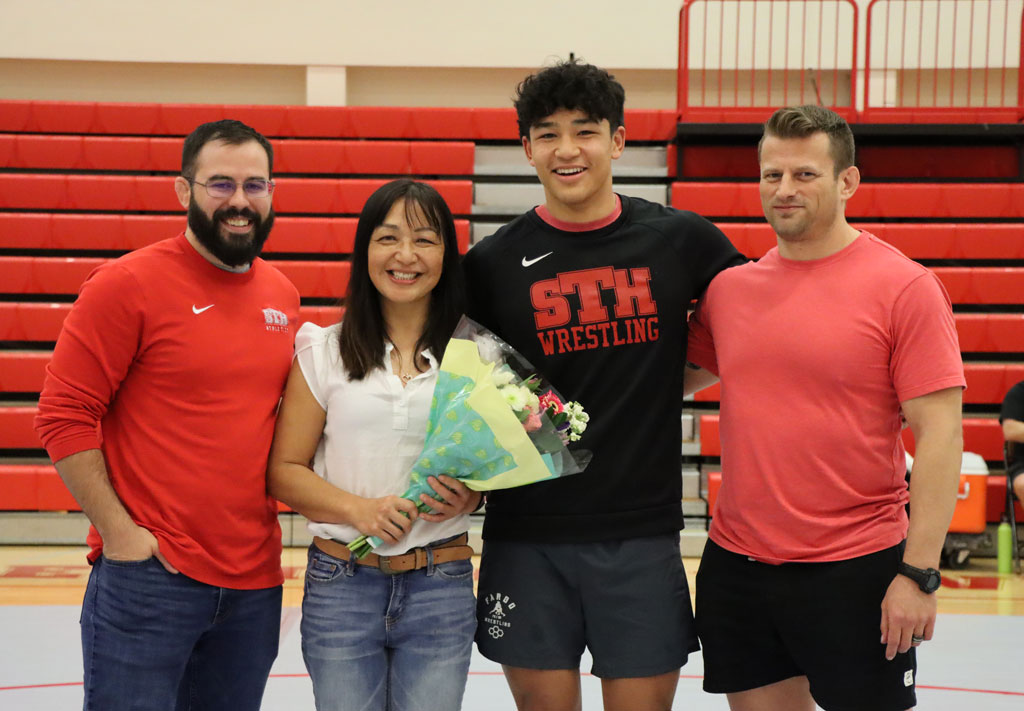 Malveaux has muscled a robust resume in rising to the no. 7 ranking by National Preps, including USA Wrestling state freestyle champion and Prep Slam champion as the outstanding wrestler in Atlanta.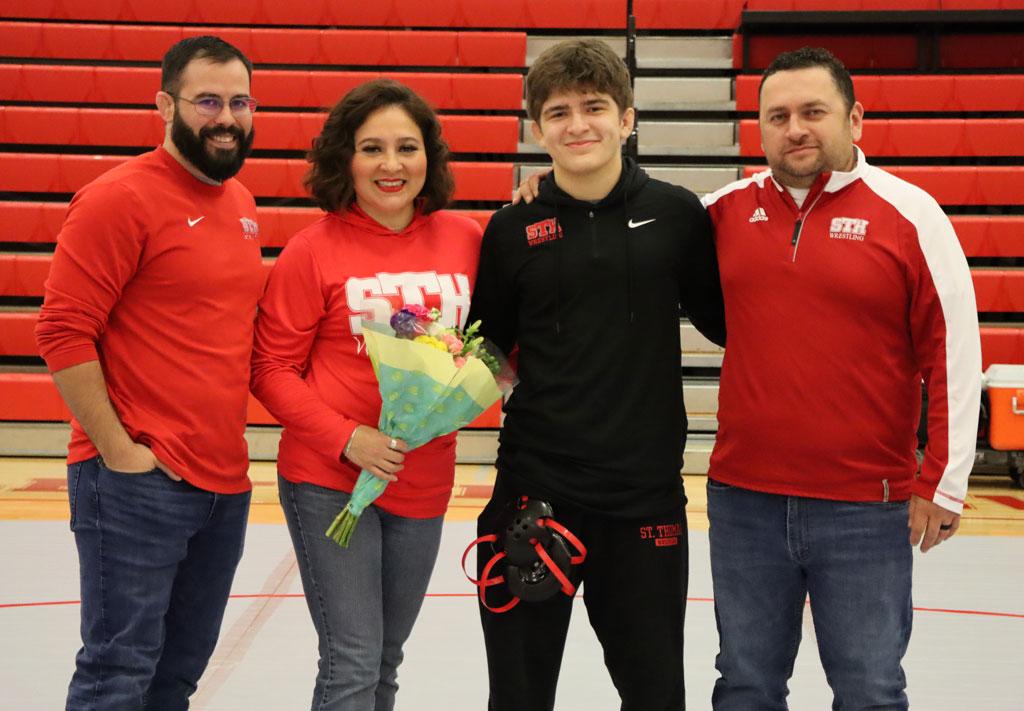 Cordova captured silver at the Prep Slam and is 44-10 for the campaign with a make-my-day machismo.
Eagle Wrestling is continuing the program's major mojo in the fifth year with head coach Michael LeHolm. St. Thomas will host the TAPPS state championships February 10-11 at Reckling Gymnasium, aiming to improve on last season's third place that included nine individual winners. Malveaux seized the 182-pound title and was named the event's outstanding wrestler. The Eagles also raked third place in 2018 and packed second in 2019 and 2021.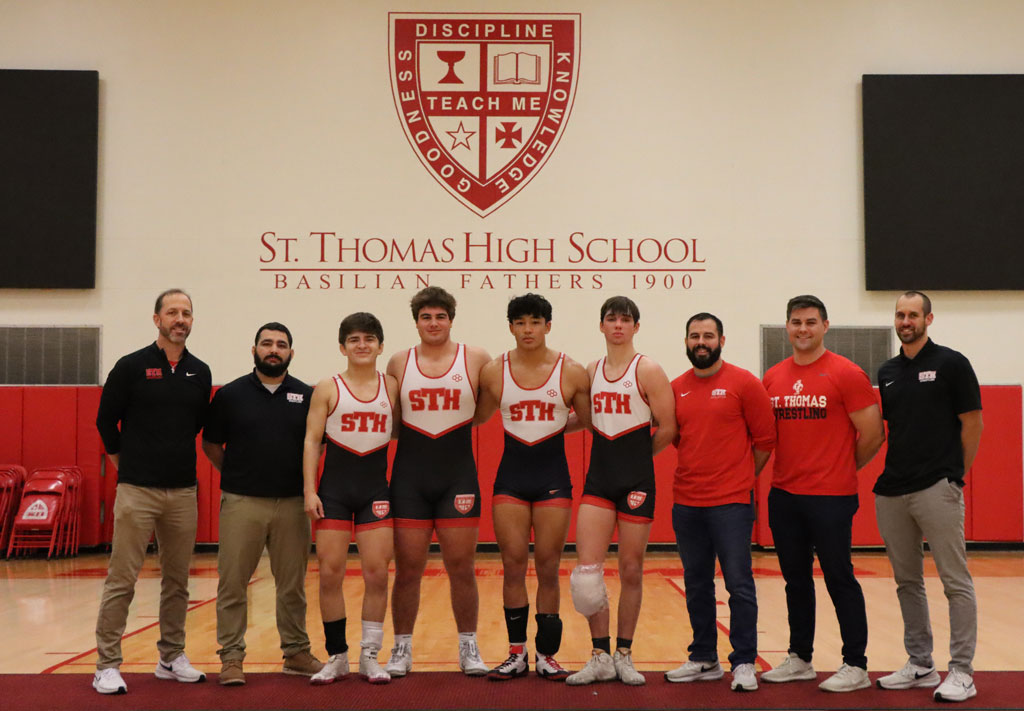 Eagle Fight Never Dies!