Eight St. Thomas scholar-performers displayed their acute talents at the 2023 Texas Private School Music Educators Association (TPSMEA) Choir and Orchestra Clinic and Concert.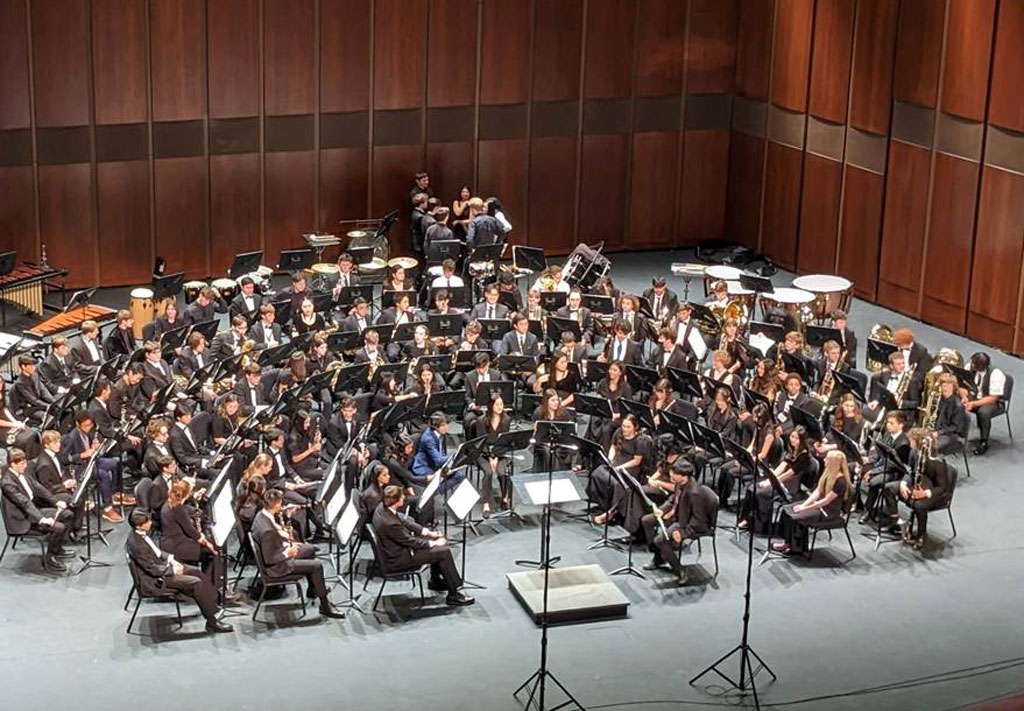 The acclaimed St. Thomas singers under the prominent direction of faculty member Josh Wilson were previously selected through a rigorous process of auditions during the academic year. They collaborated in January with elite talent from across Texas at the Eisemann Center for the Performing Arts in the Dallas Metroplex.
Tenor 1
Maxwell Manning '25
Evan DeAnda '23

Tenor 2
Aidan Nanquil '23
William Wittman '24

Bass 1
James Dickinson '23
Charlie Bellomo '24
Brian Deavers '23

Bass 2
Damian Wilson '23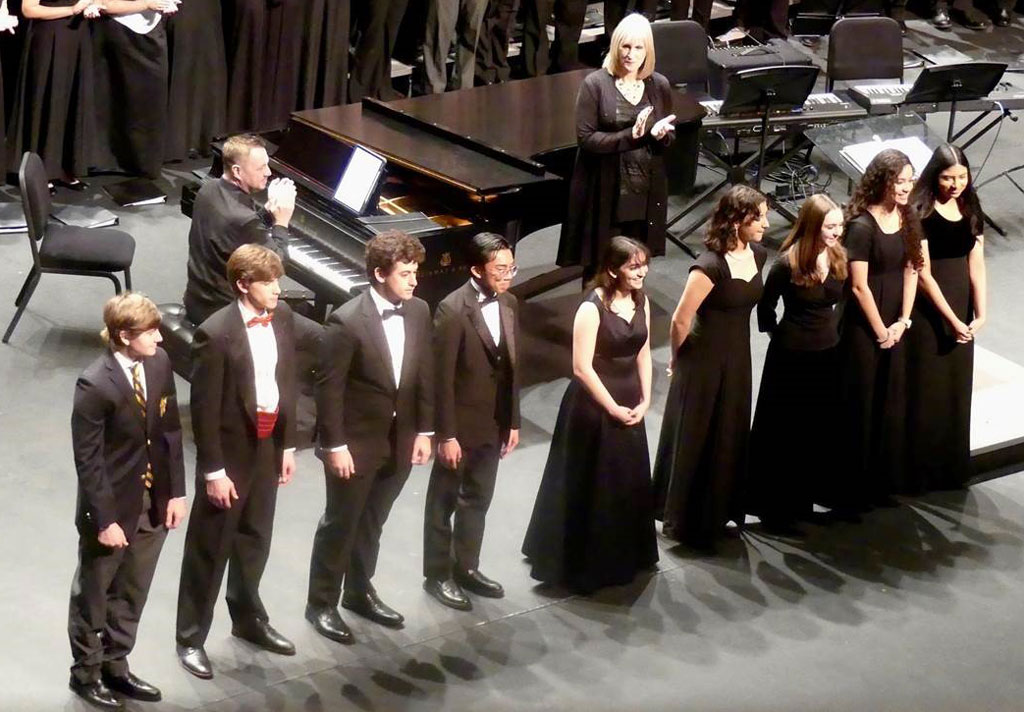 Dickinson (above, second from left) earned All-State distinction for the fourth consecutive year, among only nine students in the state to receive such multi-year recognition. Nanquil and Wilson were honored for the third year in a row while Bellomo, Deavers, and DeAnda were repeat performers. Will Wittman '24 and Maxwell Manning '25 joined the notable list for the first time, all continuing a rich reputation of St. Thomas excellence within the TPSMEA ranks.
Colin Dixon '23 was selected All-State Band for the fourth straight year in a group of only 11 students to share such acknowledgment.
The festival was directed by the distinguished Dr. Quincy Hilliard, a composer in residence and Heymann Endowed Professor of Music at the University of Louisiana at Lafayette, and Ms. Cristi Miller, a celebrated composer, arranger, and educator.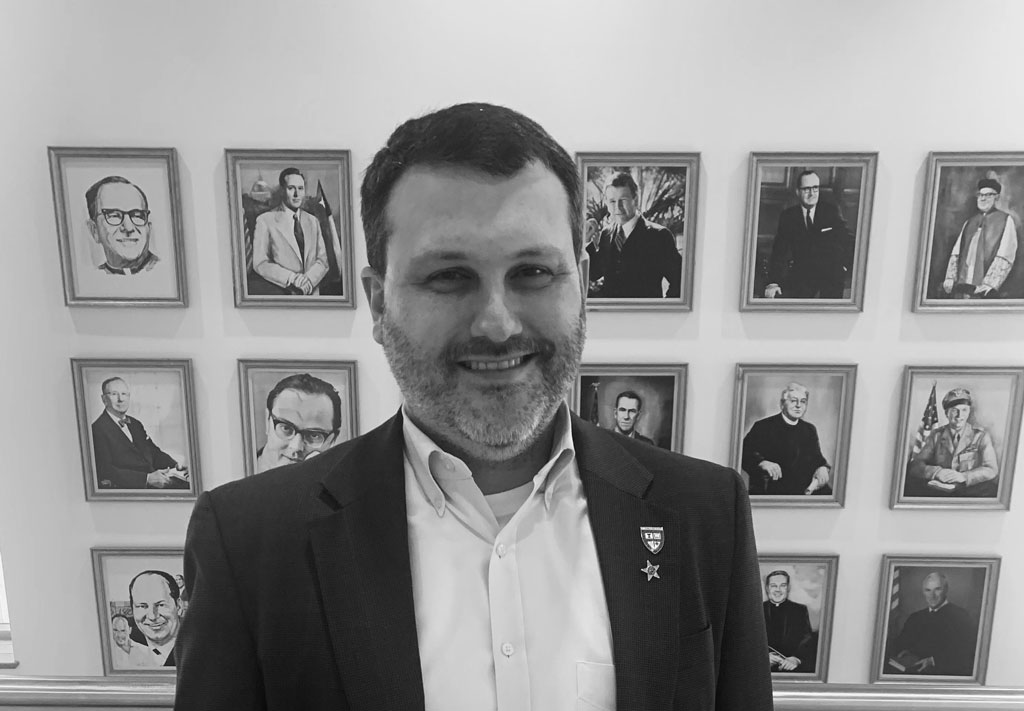 This latest prestige continues a strong tradition of superior artistic achievement for the St. Thomas program. For nearly two decades, Wilson has instilled a love of creative expression in his scholars with a desire to succeed. He reached his own rarefied air in January 2019 as a member of the Houston Chamber Choir. The group won the Grammy Award in its first-ever nomination, cashing the industry's most coveted distinction with Best Choral Performance for Durufle: Complete Works.
Catholic. Basilian. Teaching Goodness, Discipline and Knowledge since 1900.