St. Thomas is proud to salute Will Bone '24 and Matthew Akin '25 for earning the prestigious rank of Eagle Scout, the highest achievement in the Boy Scouts of America (BSA).
The two Eagle scholars continue the thriving legacy of those who have reached this milestone accomplishment that remains richly recognized throughout the United States.
Bone gained his distinction through Troop 641 and Chapelwood United Methodist Church while serving various leadership positions including patrol leader and assistant senior patrol leader. Akin represents Troop 540 at St. Ambrose Catholic Church.
Bone's significant service project in completing his Eagle Scout qualifications benefited the Stoney Creek Ranch outside of Columbus, Texas, a non-profit organization committed to urban youth. Bone led a group of 15 volunteers in building a hexagonal swing station, raising nearly $13,000 to cover costs and expenses while also providing scholarships for 30 campers.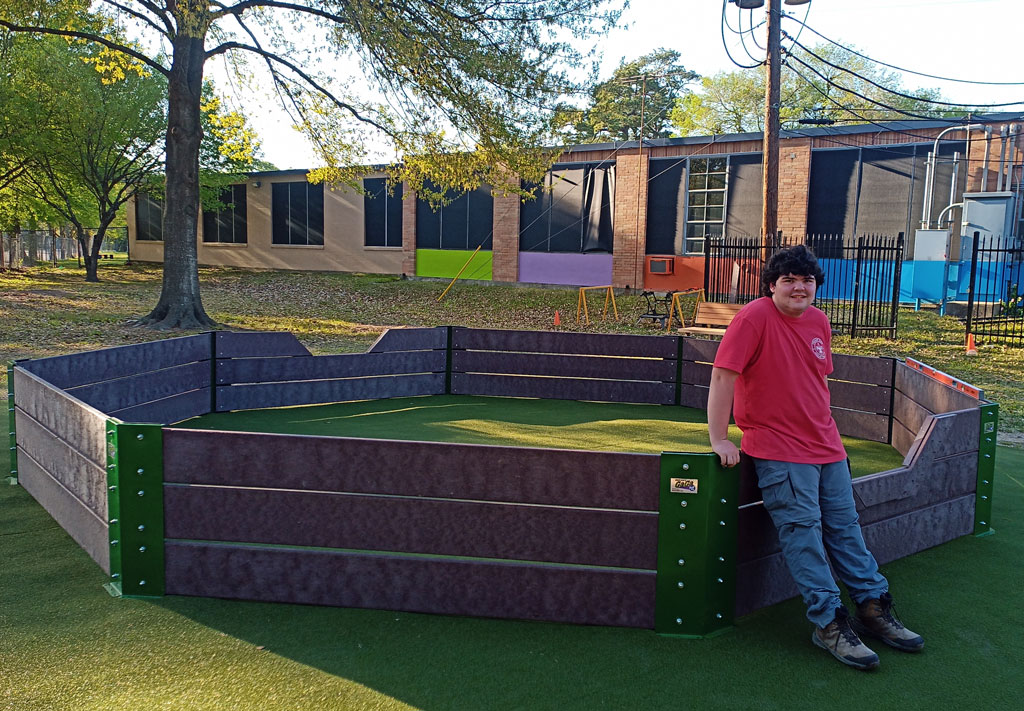 Akin was inspired as an eighth-grade student to organize and execute an effort to create a permanent gaga ball pit at St. Ambrose. The project required extensive hours in collaboration with scouts, scout leaders, and parents. Akin's letter of recommendation for Eagle consideration was authored by St. Thomas science faculty member Philip Cuneo, a former Eagle Scout.
Bone has served various leadership positions within Troops 641 while obtaining 27 merit badges, including 14 required for his Eagle recognition. He was elected into the Order of the Arrow by his fellow scouts. Bone has extended his BSA experience through a wide range of extensive summer camp experiences – the Kia Kima Scout Ranch in Hardy, Arkansas, the Sid Richardson Scout Ranch in Bridgepoint, Texas, plus High Adventure Camps at the Rocky Mountain High Adventure Base and the Philmont Ranch in Cimarron, New Mexico.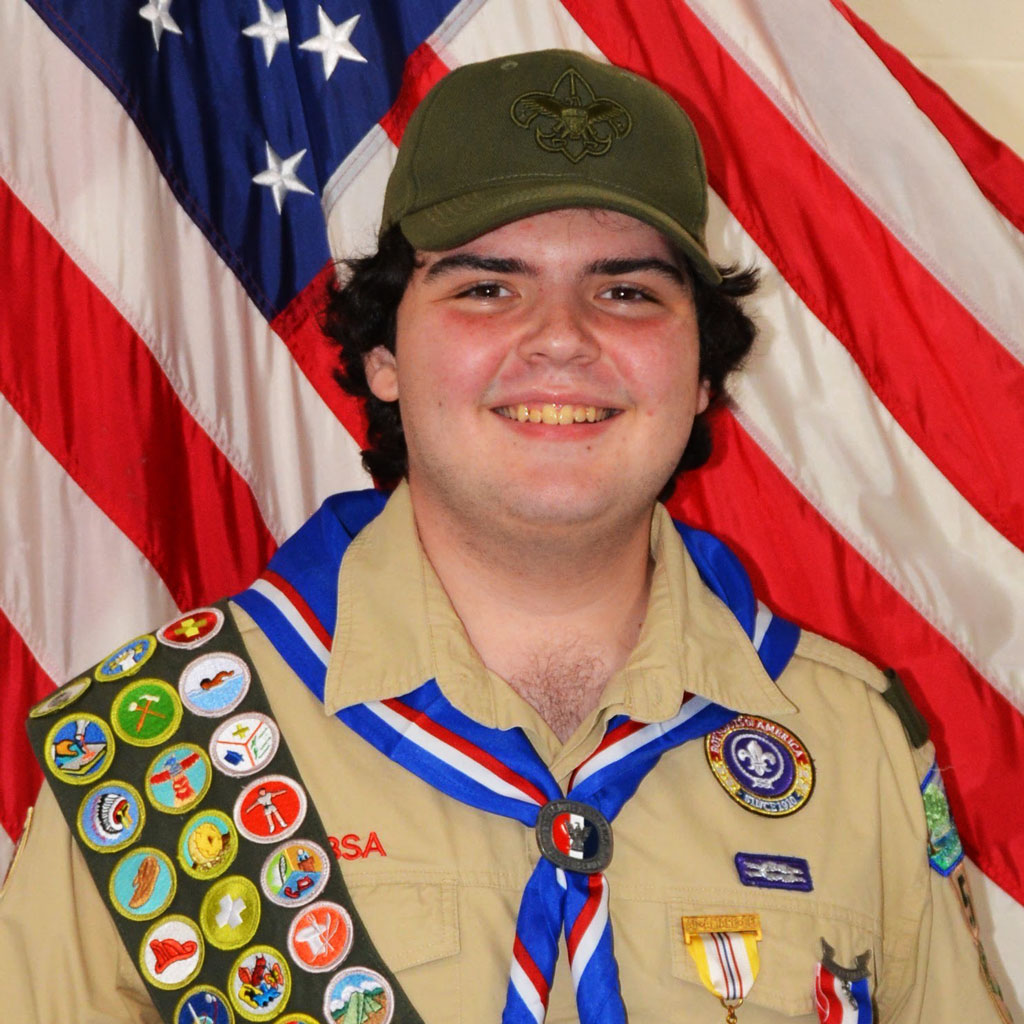 Akin has attained 40 merit badges and participated in the BSA Base Camp at Gorham Scout Ranch in Chimayo, New Mexico. He will continue to mentor within Troop 540 where he is the 90th member to achieve Eagle acclaim.
The multi-acclaimed Bone is an exemplary Eagle scholar-athlete representing St. Thomas as an Eagle Ambassador and excelling within the school's chapter of the National Honor Society and Eagle Baseball.
The collective scouting successes of Bone and Akin are a testament to a deep dedication to the BSA values of character, citizenship, community service, and allegiance to the purpose and goals of their respective troops – all consistent with the Basilian credo of Teach Me Goodness, Discipline, and Knowledge.
Catholic. Basilian. Teaching Goodness, Discipline and Knowledge since 1900.