Eagle Baseball was proud to partner with the American Cancer Society to raise awareness and funds for the research charity and invaluable patient support.
Saturday's Strike Out Cancer game against St. Pius X at Father Wilson Field delivered a powerful message reaffirming a commitment to the fight against the deadly illness, and the development of the newest and most promising treatments to help patients today.
All proceeds from the game including admission tickets, concessions, and generous donations during the third and sixth innings contributed to innovations that lead to better prevention, diagnosis, and treatment, helping save lives now.
St. Thomas wore pre-game shirts in a designated color associated with a loved one's battle for life and pink game jerseys. Student-athletes from both schools lined up in front of their dugouts and held hand-written tributes, uniting to help defeat the disease for friends, families, and community.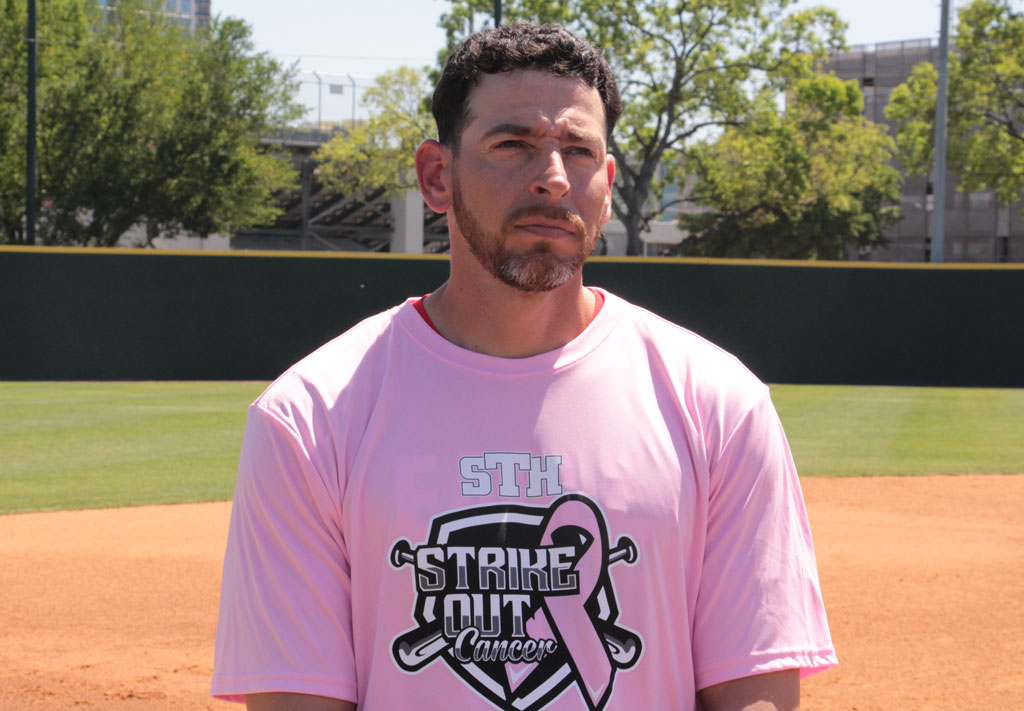 The poignant moment particularly honored the memory of Bertha Massiatte, mother of Eagle head coach Adam Massiatte who passed in May of 2021.
Eagle Baseball defeated SPX 4-3 as part of a regular season series sweep that included 7-6 and 5-4 victories to push the season record to 14-7-1.
Eagle Fight Never Dies!