Sizzling Tyler Sandrock '24 led an armada of talent, skill, and scintillating results as Eagle Swimming enjoyed a day of dominance at the 13th annual Battle for the Crown Invitational in San Antonio.
Sandrock roared to first place in the 100 yard butterfly and collaborated on three gold medal relay finishes.
St. Thomas buried the field in an avalanche of 508 points to easily outpace San Antonio TMI Episcopal (331.5), San Antonio Christian (286), and San Antonio Central Catholic (218.5). The showcase event featured 15 top parochial programs from TAPPS and the Southwest Preparatory Conference.
The Aqua Eagles collected 15 top-10 individual finishes. Among the notable achievements:
200 medley relay first place (Ben Thoede '24, Ryan Gentile '24, Sandrock '24, Owen Sweeney '25)

200 free relay first (Sandrock, Luke Orr '26, Sweeney '25, Thoede '24)

400 free relay first (Sandrock, Benjamin Mundell '26, Zachary Haine '25, Orr)

Haine second in the 200 yard free and Orr fifth

Gentile third in the 200 individual medley

Thoede third in the 100 Yard free and Orr fourth

Gentile first in the 100 yard breaststroke, Ryan Bordas '25 third, and Sweeney fifth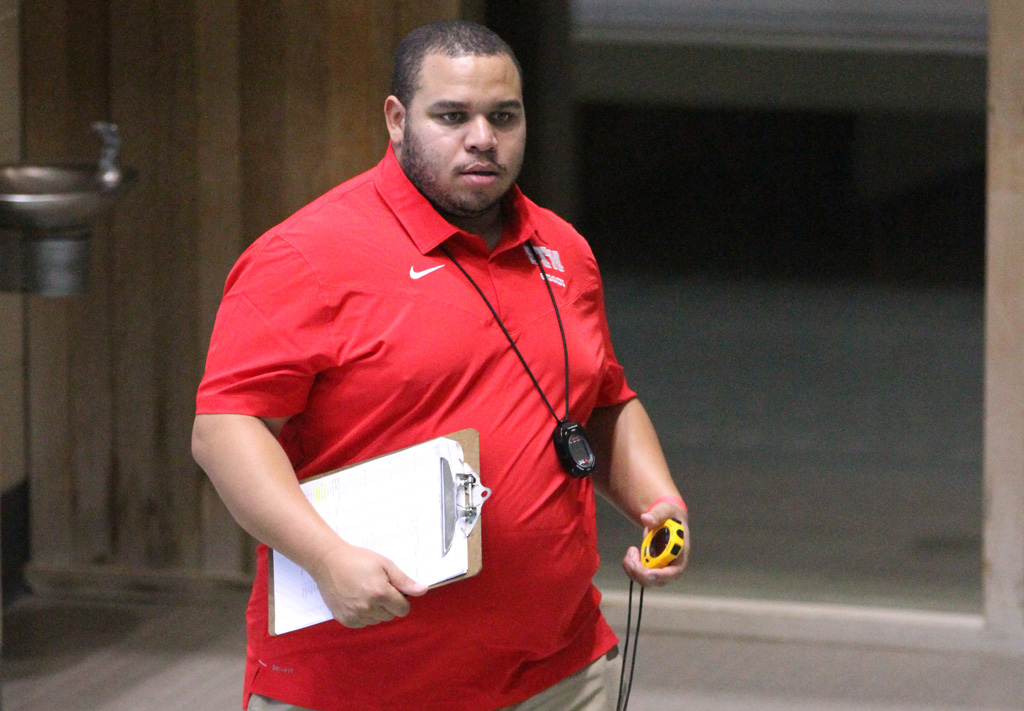 The commanding team performance continues a wave of elite success in the fifth year with acclaimed head coach Van Jones.
In October, the Eagles captured fifth in the Angleton Surfside Splash Invitational, the only private school in a field of 15 6A and 5A UIL programs. The relentless Sandrock again anchored a gold result in the 200 free relay plus a fifth in the 400 free relay with Sweeney, Thoede, and Orr.
St. Thomas totaled six top-10 times for 223 points to trail Friendswood (379), HCYA (356), Austin Liberal Arts and Science (331), and Clear Lake (290.5).
Sandrock raced to third in the 100 yard fly and fifth in the 200 yard free while Gentile grabbed third in the 100 yard breaststroke.
Previously in October, Sandrock ignited Eagle Swimming to an impressive team bronze as the only private school competing in the Arlington ISD Invitational. He cashed gold in the 50 yard free, seventh in the 100 yard backstroke, and teamed with Thoede, Orr, and Gentile for silver in the 400 free relay.
St. Thomas added to two more top-five relay finishes in racking 235 points among 6A and 5A UIL programs and pushed Hurst Bell (276) and Arlington Martin (260) to the final.
Among other notable outcomes:
Orr seventh in the 200 yard free and eighth in the 100 fly

Gentile fourth in the 200 IM

Haine fourth in the 500 yard free

Sweeney eighth in the 100 yard breaststroke
Jones has fueled the program's sustained prominence within the top tier of the Texas ranks. St. Thomas claimed its breakthrough state championship in 2019 and a successful title defense in 2020. The Aqua Eagles also earned state runner-up results in 2018, 2021, and 2022 with a fourth-place tally in 2023.
Eagle Fight Never Dies!