The 2016 Taste of St. Thomas Auction & Gala promises to again be unforgettable, an evening that is genuinely St. Thomas raising valuable dollars which empower the Basilian Fathers to continue their indelible 116-year tradition of teaching goodness, discipline and knowledge while nurturing the complete student and champions for life.
Purchase sponsorship and underwriting opportunities.
For more information, contact chairs Melissa Dolan sella_dolan@sbcglobal.net … Caroline Hassell cwillhas6623@sbcglobal.net … or Brenda Lanza bllanza@sbcglobal.net.
Among the many amazing items available for bid October 29 …
ADORABLE SEVEN-WEEK-OLD CHOCOLATE LABRADOR PUPPY
Take home this adorable blue-eyed, chocolate Labrador, born September 9.  He's a darlin' little tyke who will fill your heart with joy and laughter.  This puppy is inquisitive, happy and loves to play, and he is bred to be a calm, loyal family pet and will probably grow to around 100 pounds.
The sire is Lucky Star, a gorgeous three-year-old silver Labrador retriever, NAFC (bloodline) holding field trail titles Junior and Master Hunter.  The mom is Doehringer's Pucker Factor, "Puck" and outstanding chocolate Labrador AKC#SR59621404, UKC#R222-544.
Generously donated by Karen & Tom Green '90
Purchase your table and individual tickets now.
—
CEREMONIAL FIRST PITCH AT 2017 ASTROS GAME
A baseball experience of a lifetime!  
Arrive early and have dinner for four in the newly remodeled Diamond Club.  Then just step up to the mound, grip the baseball and deliver a strike.  After you get the game off to a great start, enjoy the rest of your Minute Maid Park visit in style with four Diamond Club seats.  Your package also includes a parking pass and non- alcoholic beverages.  All dates are subject to availability only during the 2017 season, excluding Opening Day and all post-season games.
Generously donated by the Houston Astros
Purchase your table and individual tickets now.
—
SPEND A WEEK IN A "TREEHOUSE" IN SEA PINES PLANTATION, HILTON HEAD
Newly renovated Sealoft along Stoney Creek with views of Calibogue Sound, this wonderful tree house is located 12 feet above an adjacent tidal creek and salt marsh.  
From the two decks you can see deer, birds, kayakers, and magnificent sunsets, as the creek rises and falls twice a day with the tide  Located on Deer Island, this home is a two-minute walk across a quaint wooden bridge to all the dining and entertainment options of Harbour Town.  World-class golf, tennis, biking and water activities are nearby.
The eight-sided treehouse has two bedrooms and two baths.  Bedrooms have cathedral ceilings and hardwood flooring.  All other living areas have stone tile flooring.  Living room includes a queen sleeper sofa, 52' HDTV and cathedral ceiling.  Wireless high-speed Internet is available.  Sea Pines has easy access to South Beach, the Beach Club, shops and restaurants.
Restrictions: Subject to availability and mutually agreed upon date in 2017.
Generously donated by Michelle & Ed Cordes
Purchase your table and individual tickets now.
—
LIVE DESSERT AUCTION AT ST. THOMAS – SWEET!
Indulge your sweet tooth at the Gala & Auction, treateing your table to one of the most delicious, mouthwatering desserts (with a professionally paired after-dinner drink) that Houston has to offer.  
Featured desserts from Damian's, Dessert Gallery, Red Dessert Dive, America's, Tony Mandola's Gulf Coast Kitchen, Pizzitola's, Truluck's, The Original Chocolate Bar, Cloud 10 Creamery and Hannah Joy Cakes.
Purchase your table and individual tickets now.
—
MINI-ROCKETS PACKAGE – TWO TICKETS TO SIX DESIGNATED 2016-17 GAMES
It's time for Clutch City to again root for your favorite hometown team.  Celebrate the 50th season of Rockets basketball and enjoy some of the best "up close" views with two West Club Seats, Section 105, Row 13, Seats 1 & 2 to the following games:
Thursday, November 17 vs. Portland Trailblazers
Tuesday, December 20 vs. San Antonio Spurs
Friday, January 13 vs. Memphis Grizzlies
Thursday, February 2 vs. Atlanta Hawks
Saturday, February 11 vs. Phoenix Suns
Tuesday, March 28 vs. Golden State Warriors
Tickets include parking passes and may ONLY be used through Flash Seats, the Rockets electronic ticketing.
Generously donated by Mr. & Mrs. Larry Kaiser '90
Purchase your table and individual tickets now.
—
GOLF & SHOOTING ANYONE?  HOUSTON OAKS COUNTRY CLUB
Located a short 35 miles from downtown Houston, you will delight in a three-day, two-night stay at the private home of Amy and Bo Huggins at the Houston Oaks Country Club in Hockley.
This spacious beautiful home includes four bedrooms and 4-and-a-half.  When you arrive, there's a round of golf for four at the brand new golf course designed by Chet Williams and an hour of skeet shooting for four with an instructor at the Houston Oaks Gun Club which is positioned as one of the top shotgun shooting facilities in Texas and features a total of 16 traps with towers, a five-stand pavilion and an integrated wobble trap field.  The course will challenge everyone from the most seasoned wingshooter to the novice shooter.
You will also have access to the fitness and spa facilities as well as tennis courts, soccer golf, fishing, swimming, volleyball and Frisbee golf.
Restrictions: Please make reservations in advance for a mutually agreeable date before October 29, 2017. Please no smoking and no pets.
Generously donated by Amy & Bo Huggins
Purchase your table and individual tickets now.
—
TEQUILA SUNRISE IN CABO
Experience the luxury of the Grand Mayan Resort in Cabo San Lucas.  This luxurious resort is within the beautiful city of San Jose del Cabo. Here you will be able to enjoy the most beautiful natural scenery and incomparable beaches where you will discover the exquisite beauty of the Sea of Cortez.  You can stroll past an old cemetery, cactus ranch, Mexican residences and businesses.  You really don't need a car here.  Relax and enjoy the Brio Health Spa or play golf.  This one week stay is in a  one bedroom junior suite that sleeps four people.
Restrictions: Includes lodging only but you can add food/drink package if you wish.  If desired, you can elect to stay at a different location in the resort chain in the Cabo area.  Mutually agreed upon date and expires October 29, 2017.
Generously donated by Allen King             
Purchase your table and individual tickets now.
—
SIGN-UP PARTY – THE ORIGINAL ROUND TOP ANTIQUES FAIR SPRING 2017
Travel by special coach Round Top for some Antique Shopping at the Big Red Barn, Continent Tent, Carmine Dance Hall and Shelby Harmonie Hall, just to name a few places.  Lunch will be at the famous Royers Cafe, best known for their homemade pies and contemporary comfort food.
Departure Wednesday, March 29, 2017 from St. Thomas is 8:00 a.m. returning 6:00 p.m.
Only seven spots are available.  Sign-up during the Silent Auction at the Gala.
Generously donated by Maria and Jesus Bahena
Click here to purchase your table and individual tickets.
—
HALL OF FAMER CRAIG BIGGIO AUTOGRAPHED JERSEY AND BOOK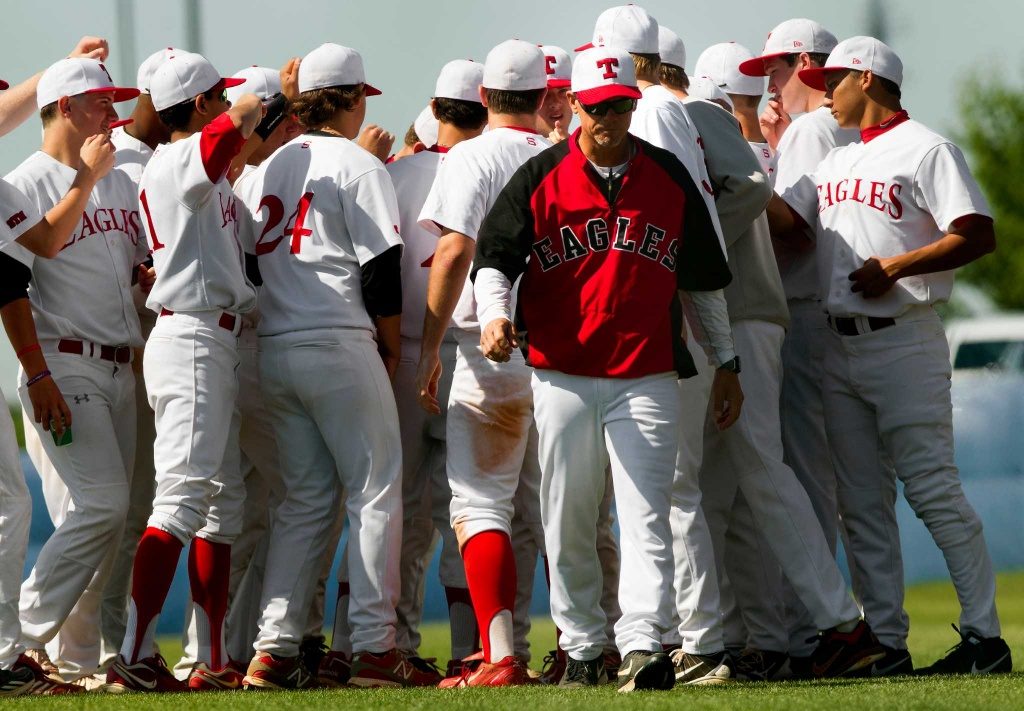 Former Eagle state championship coach Craig Biggio was the face of Houston Astro baseball for two decades and the first home-grown talent voted into the hallowed National Baseball Hall of Fame, the only player in baseball history with at least 3,000 hits, 600 doubles, 400 stolen bases and 250 home runs, joining the 3,000-hit club in his final big league season.
Biggio played in nine postseason series and in 2005 helped lead the Astros to the only World Series appearance in franchise history.
The eternal Astro icon coached Eagle Baseball to consecutive TAPPS 5A state titles and four straight trips to the state tournament, mentoring not only his sons Conor '11 and Cavan '13 but also more than two dozen Eagles who continued their baseball careers at the college or professional levels.
Be a part of the Biggio baseball legacy with an autographed and framed Biggio Eagle jersey, and commemorative edition of the book called "The Final Game."
Generously donated by Craig Biggio
Purchase your table and individual tickets now.
—
ORLANDO CONDO FOR SPRING BREAK 2017
The Hilton Grand Vacations Club at Tuscany Village rests in the heart of Orlando and within minutes of Walt Disney World Resort and SeaWorld Orlando.  This two bedroom condo with a screened balcony is inspired by the beauty and ambiance of Tuscany.  There's something for everyone to do – golf, shopping, theme parks, fine dining or just "down right" relaxing.
Restrictions: Other dates are available.  Must contact donor to transfer reservation with a guest certificate before stay.  Must be 21 years of age and provide identification at check-in.
CLICK HERE for the full property description.
Generously donated by Lynn and James McCarley
Purchase your table and individual tickets now.
—
TO SKI OR NOT TO SKI – STEAMBOAT COLORADO CONDO
Enjoy five days / four nights in a gorgeous two bedroom / two bathroom condo located in The Lodge at Steamboat complex, steps away from the Ski Area Base, restaurants, shopping, and discounted equipment rentals for all seasons.  
A ski-out property, there is on site check-in, concierge, ski storage, shuttle service to the mountain and downtown, three hot tubs, a swimming pool, and wireless internet , just to name a few amenities.  The condo has a master suite with a king size bed, a second bedroom with a queen bed and a set of bunk beds and sleeps six.
CLICK HERE for complete description, amenities and availability OR go to https://resortlodgingcompany.com/ and search The Lodge at Steamboat, unit C-105.
Restrictions:  Based on availability.  Not available December 18, 2016 through January 2, 2017 or March 3-17, 2017.  Expires October 29, 2017.
Generously donated by Sharon & Ed Buckle '80
Purchase your table and individual tickets now.
—
EXOTIC GAME HUNT AT BAR H BAR RANCH
Two to four hunters can enjoy 2 ½ days and 2 nights experiencing the ultimate Texas Trophy Hunting Encounter at the beautiful Bar H Bar Ranch just one hour north of Austin in Lampasas.
The free ranging exotic and native hoof-stock include:   Axis, Impala, Dama Gazelle, Gemsbok, Red Stag, Springbok,  Addax, Auodad, Blue Wildebeest, Eland, Blesbuck, Scimitar Oryx, Common Lechwe, Fallow, Black Buck, Mouflon, Nilgai, Zebra, Sable and more.
All hunting is "fair chase" on 3,600 acres with no interior partitions and nearly five square miles of varied terrain to spot and stalk exotic game year round.  Whitetail Deer and Turkey are also hunted within TP&W season.
You will stay in a world class lodge and trophy room (The Bar H Bar Bar) with a gourmet chef preparing meals to your exacting standards.  Donation includes all meals, private room accommodations, adult beverages, guide fees, gun rental, field dressing, cold storage, trophy delivery to local taxidermist and meat processor and $1,000.00 credit towards published trophy fees for up to six individual species ($6,000.00 total).
RESTRICTIONS: Hunt must be used before October 29, 2017 and subject to availability.  Liability releases required. Go to http://www.barhbarhunting.com/ for details. CLICK HERE for the  exciting YOU TUBE video trailer from The Outdoor Channel showcasing The Bar H Bar Ranch.
THIS IS NOT A PHOTO SAFARI.  Children under 12 are discouraged.
Generously donated by Bill & Cyndi Hinckley, Bar H Bar Land & Cattle Co.
Purchase your table and individual tickets now.
—
FEEL THE BALMY ISLAND BREEZES FOR A WEEK IN HAWAII
You won't want to pass up the chance to work on your tan, surf in the Pacific and experience the magnificent sunsets in Kona, Hawaii. Your week's vacation includes two one-bedroom condos on the beautiful Kona coast of the Big Island of Hawaii.  Each condo sleeps four people and includes living room, kitchen and bedroom. The second condo would be great for another family or relatives.
Restrictions: Must 21 years old and provide identification at check-in. A guest certificate will be issued to the successful bidder for each condo unit.  Once a guest certificate is issued it cannot be changed without a charge.
Both certificates do not need to be in the same name, but must be requested by December 31, 2016.  Must be used June 9-16, 2017.
Generously donated by Maggie and Walt Schroeder
Purchase your tables and individual tickets now.
—
J.J. WATT AUTOGRAPHED FOOTBALL
He's our favorite Texan and now you can own a football personally signed by No. 99.
In 2015 J.J. recorded 76 tackles with an NFL-leading 17.5 sacks, plus defended eight passes and forced three fumbles while recovery one.
Watt was named to the Pro Bowl for the fourth consecutive season and also received his third NFL Defensive Player of the Year award.  He's a renown off the field as a colorful television spokesperson for H-E-B and recently launched a signataure MegaWatt Nike shoe.
Don't miss the chance to own a "piece" of J.J. It's an authentic game-used football, a sought after piece of sports memorabilia signed by a future Hall of Famer.  Make it yours today!
Generously donated by the Houston Texans
Purchase your tables and individual tickets now.
—
THE MASTERS – WALK THE COURSE
Don't miss your chance to watch golf's most epic battle for the Green Jacket at the Augusta National Golf Club.
The 2017 Masters Tournament is one of golf's four major championships, and you and a guest will walk in the rich history of Jack Nicklaus, Arnold Palmer and Bobby Jones.  Your trip includes two tournament ground admission tickets for one day, a two-night stay in first class accommodations in an Augusta neighborhood with breakfast and dinner at the main house, plus transportation to and from the course.
Restrictions: Ground tickets are for one day at the owner's discretion.
Generously donated by Tricia and Ed Britt, Bowen Miclette & Britt Insurance Agency LLC
Purchase your table and individual tickets now!
—
FUN AND SUN AT CASA di MARE ON THE WEST BAY IN GALVESTON
This beautifully appointed Galveston home that sleeps 18 can be yours for seven days and six nights.  Perfect for the family vacation or reunion!
Explore Galveston, enjoy the majestic sunsets, grab some beach time or just relax on one of the decks.  There are four equally sized bedrooms and two-and-a-half baths.  Amenities include semi-private fishing pier, boat ramp, large breezy patio, three large porches and a huge sundeck.
Restrictions: Purchaser must agree to the rules of the house, including having an adult over 26 in the home, cleaning fee of $175 and use by October 29, 2017.  To check available weeks visit www.vacationrentals.com/listing/p7024785.
Generously donated by Merida & Luke Carrabba and Virginia & Jason Manlove
Buy your table and individual tickets now!
—
ONE-OF-A-KIND HANDMADE ST. THOMAS SPIRIT QUILT
This unique handmade quilt measuring 57" x  92" stitched using some of the favorite St. Thomas t-shirts will be a keepsake for years to come.  Great for the high school or college dorm room.  Lovingly crafted by Kate Robertson, mother of Parker Robertson '18. (Picture above of last year's quilt.)
Generously donated by Kate & Greg Robertson
Purchase your table and individual tickets now!
Click here to browse more of the dazzling items available for bid.
—
DIAMONDS ARE A GIRL'S BEST FRIEND
Stunning does not begin to describe these beautiful pieces of jewelry.  Indulge yourself in this exquisite custom-made ladies diamond necklace and earrings set.  The 3.87 carat diamond chandelier necklace is created with 258 round diamonds set in 18 carat white gold.  
In addition, sixty round diamonds make up the magnificent .9 carat matching drop earrings.  This divine set is an heirloom in the making.
Generously donated by Cindy & Chuck Mormino
Purchase your table and individual tickets now!
—
HUNT OF A LIFETIME FOR TWO HUNTERS
Experience one of the most extremely challenging hunts of a lifetime by pursuing the Nilgai antelope on 18,000 beautiful acres of the King Ranch, which remains a pristine wildlife habitat that includes huge live oak mottes and extensive coastal prairies and marshes.  For three days and two nights enjoy a guided hunt for two people which includes meals, adult beverages and accommodations at the Huggins' home on the lease.  The Nilgai will be dressed and can be delivered for meat processing and taxidermy.
Restrictions: Nilgai hunting is best March-May 2017. Processing and taxidermy costs are not included.
Generously donated by Amy & Bo Huggins
Purchase your table and individual tickets now!
—
SERGIO "MY FRIEND" FAJITA TAILGATE FIESTA
If you have never experienced the fajita fiesta prepared by St. Thomas's own Sergio Plata and his crew then you haven't lived. This party starts at 6:00 pm outside Reckling Gymnasium on Friday, February 10, 2017 just before the classic basketball battle between Eagle Basketball and St. Pius X for 20-25 of your closest friends.  Your fiesta begins with Cisco's homemade guacamole and queso and is topped off with yummy, cinnamon churros.  PLUS you'll receive two reserved parking spaces and four reserved seats to the game so you and your guests can party until tip-off.
Generously donated by Sergio Plata, his ground crew & the Eagle Athletic Department
Purchase your table and individual tickets now!
—
GET IN THE AGGIE SPIRIT WITH THIS TEXAS A&M GAME PACKAGE
Maroon out and purchase this fabulous Texas A&M football package which includes two 50-yard line suite tickets to the November 4, 2017 TAMU game against SEC rival Auburn. Package includes parking pass, access to tailgate and all food and beverages, all as the guests of Suzanne and Tom Vaughn '85.  Transportation to College Station is not provided.
Gig 'Em!
Generously donated by Suzanne & Tom Vaughn '85
—
MARVEL AT THE MIRACULOUS MARFA LIGHTS
The Coach's House in the amazing town of Marfa can be yours for up to six nights. This quaint three-bedroom/ two-bath home in the heart of Marfa sleeps eight. There are two large living areas, high speed internet, dining and breakfast rooms, kitchen, all new bedding and hot water on demand!
We try to think of everything you need. The town of Marfa will delight you as you explore nearby McDonald Observatory, the wonders of Big Bend National Park, the mining and ghost town of Terlingua and much, much more.
Then there are those famous Marfa lights! What a spectacular show.
Restrictions: No holiday weeks; see VRBO #559942 for availability.  Please use before September 30, 2017.
Generously donated Paula Campbell (mother of John Teague '19)
—
SUNSET COVE, GALVESTON
This beautifully appointed four bedroom, four bath Galveston bay home can be yours for a fun filled week's stay.
The west side bay location is an ideal blend of privacy and proximity — set serenely apart — yet convenient to all bay, beach and in-town activities. You will be surrounded by a community park reserve of more than four acres that includes a large freshwater pond, trees, a community pool and tennis courts. The home comfortably sleeps 10-12 with a master (King and sofa bed), 2nd master (queen), two double beds, two sets of bunk beds and a trundle bed.
Restrictions: Must be Thursday to Thursday and have two adults over 25 at the home for the entire week.  Mutually agreed upon date. Expires November 5, 2017.
Generously donated by the family of Jonathan Hobbs '15
—
PARADISE AT YOUR LEISURE FOR SEVEN DAYS ON ROATAN ISLAND
The tropical island of Roatan is one of the Caribbean's best kept secrets! For one week, stay in one of only five premier homes, Coral Vista #4, located directly on Roatan's Half Moon Bay.
This well-appointed custom home sleeps eight with four bedrooms (three king beds / one set of twins) and four baths and includes a gourmet kitchen, a spacious living area with a Plasma TV and Wi-Fi. It's the home's expansive ocean views, however, that will quickly draw you outside, where you will be treated to a private lanai, a plunge pool, a large outdoor dining and sun area, and… a pristine white sand beach less than 400 feet from your front door!
If you want entertainment, it's just a quick walk to all that Roatan has to offer – reef snorkeling or diving, fishing, kayaking or just a little shopping. This magnificent getaway includes maid service (twice during stay), airport transfers, and $2,000 toward airfare. It is just a three hour direct flight on United Airlines. Reservations are subject to availability and non-transferable.
Please use by November 6, 2017, and click here and then on Coral Vista #4 as soon as possible for the best available dates.
Generously donated by Paula & Bill Cutts
—
NAME THAT STREET ON CAMPUS
Have you ever dreamed of having your own street sign? Well, now you have that chance!  Imagine seeing the Name of Your Choice on a sign located on the street between the STH gym and the Joplin Campus every time you drive by for one full year, beginning January 1, 2017 through December 31, 2017.
Generously donated by St. Thomas High School
—
VIP HOUSTON TEXANS GAME DAY EXPERIENCE FOR FOUR PLUS 2017 TRAINING CAMP
For all you Texans fans this one-of-a-kind VIP Texans Package for four is for you! On Sunday, November 27, when the Texans play the San Diego Chargers, get there early and park in style with a VIP parking pass.
Then, check out the pre-game action with four sideline passes.  When the game starts, watch it from the fabulous Presidential Suite, with food and beverages.  
If that's not enough … this package also includes a VIP Experience for four to the Texans 2017 training camp where you have access to the VIP viewing tent, food and beverages and the VIP parking lot.  While you are there, watch practice, meet the players and coaches, get autographs and tour all the behind-the-scenes activities.
Generously donated by the Houston Texans
Click here for sponsorship opportunities!
—
SNOWBIRD IN PARADISE – FIVE NIGHTS IN UTAH MOUNTAIN HOME!
Enjoy the spectacular scenery and spend five nights in a four bedroom home near Alta, Utah in Little Cottonwood Canyon, near Salt Lake City. This home is just ½ mile from both the Snowbird Ski Resort and the Alta Ski Resort. There's fun year round!
In the winter, you can ski, ice skate, take a sleigh ride, snowmobile, or even tube down a snow covered hill. In the summer, go for a hike or bike ride, fish all day, or enjoy the beautiful scenery as you raft down the river. This fabulous trip includes use of a Tahoe SUV.
Please use on any mutually agreeable date before November 6, 2017 (excludes the week before Christmas 2016 and STH Spring Break). Please no smoking or pets.
Generously donated by Amy & Bo Huggins
Click here for sponsorship opportunities!
—
RESERVED PARKING FOR YOUR FAMILY
Are you and your son tired of looking for a parking space during school or an STH event; circling the campus or winding your way up the garage only to have to park at the top? Well, worry no more. This parking space can be yours for the 2017-2018 academic year.  Choose any unreserved spot on campus (subject to administration approval).
Graciously donated by St. Thomas High School
Click here for sponsorship opportunities!
—
LEARN TO HOMEBREW YOUR VERY OWN BEER WITH DR. PETE NORDLOH
If you're a beer lover and want to learn to homebrew your own beer, then the former Head Brewmaster of St. Arnold's Brewing Co. and current STH Dean of the Science, Dr. Pete Nordloh is the guy for you. From designing your beer and all the way to packaging, you will be guided every step of the way. Your brew day will take about 5 hours and include lunch and a beer tasting to check out examples of the styles being brewed. Then, about two weeks later, spend about an hour to package your creation and take home two cases of your unique homebrew. What a unique experience! Please reserve in advance on a mutually agreeable date before November 1, 2017.
Graciously donated by Dr. & Mrs. Pete Nordloh

—
ERIN GO BRAGH! – COBH, IRELAND
It's Ireland like you never imagined!  Fall in love with the panoramic view of the sea, when you stay at this recently renovated, Victorian-Style home in the popular tourist seaport town of Cobh, on the south coast of County Cork, Ireland. This home, built in 1865, sleeps eight and is available for one week. You won't be bored with all the activities and sights that will surround you which include shore and lake fishing, sailing and water sports, bird watching, harbor boat trips and sea angling excursions.
For those who are interested in sites of historical interest and importance, The Queenstown Story Heritage Center is located nearby and the Titanic Trail walking tour departs daily all year long. And for those golfers who've always dreamed of teeing off on one of the Irish links courses, there are numerous world class golf courses throughout – something for everyone! It will be one memorable trip!
Please use on any mutually agreeable date between January 1, 2017 and December 31, 2017.
Generously donated by Mr. & Mrs. Brian P. Stephenson
—
"Eagle 1" HAS LANDED
Whether you want to buzz around the neighborhood or go down the road less traveled, check out this E-Z-2016 "Eagle 1″ EZGO Express L6 Gas-Powered Red and White Golf Cart. It's decked out and features 23" all terrain tires, alloy wheels, red and white seats, front brush guard, headlights, taillights and brake lights and a fold-down cargo deck. With four forward-facing and two rear-facing seats, the entire family will always be ready to ride in St. Thomas style. Its eco-friendly powertrain option, rugged tires and higher ground clearance make a smooth ride to deliver you where you want to be, even off the beaten path!
Generously donated by Marilyn & Robert Lozano '87