Each year the annual Auction & Gala combines fellowship and fundraising to benefit the St. Thomas General Fund.
Chaired in 2016 by Melissa Dolan, Caroline Hassell and Brenda Lanza, The Taste of St. Thomas featured signature offerings from Carrabba's and Johnny Carrabba '77 … Damian's Cucina Italiana and Johnny Mandola '94 … the Ragin Cajun and Luke Mandola '67 and son Dominic '93 … Roland Laurenzo '65 and son Domenic '89 continuing the legacy of Mama Ninfa Laurenzo with Laurenzo's and El Tiempo Cantina … Patrenella's and Sammy Patrenella '53 … Pizzitola's and Jerry Pizzitola '60 … and Reef founder Bryan Caswell '91 whose ever growing brand includes El Real Tex Mex Cafes, Little Bigs and a partnership with Greg Gatlin '98 that established Jackson Street BBQ.
"It's such a great thrill to pull all the restaurant families together again," Johnny Mandola said.  "Such a proud tradition.  Many of us have known each other growing up, have worked together, have helped each other.  There always has been a friendly competitive nature which has brought out the best in all of us.  At the end of the day, we're family and, of course, men of St. Thomas."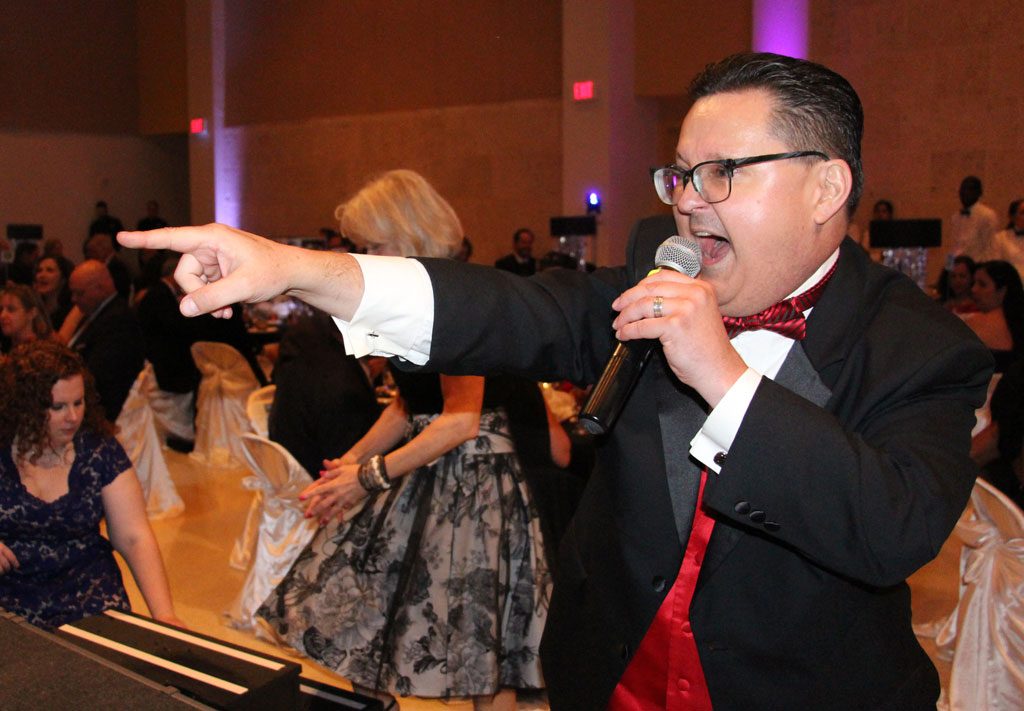 Mandola's Catering is the traditional St. Thomas partner for such signature events and this night brought a wave of emotion for Mandola, given that his father and forever Eagle ambassador Frankie B. Mandola '65 passed away less than four months ago.
Long known for his gregarious and infectious authentic personality, Frankie B. first distinguished himself as an Eagle state champion and high school All-American student-athlete later to be inducted in the STH Sports Hall of Fame.  He packed his two-sport talents for Rice University, and later rose as a pillar among the first families of Houston food.
But Mandola perhaps earned his greatest acclaim living daily the Basilian motto of Teach Me Goodness, Discipline and Knowledge while a loyal and consistent force in his lifelong dedication to St. Thomas.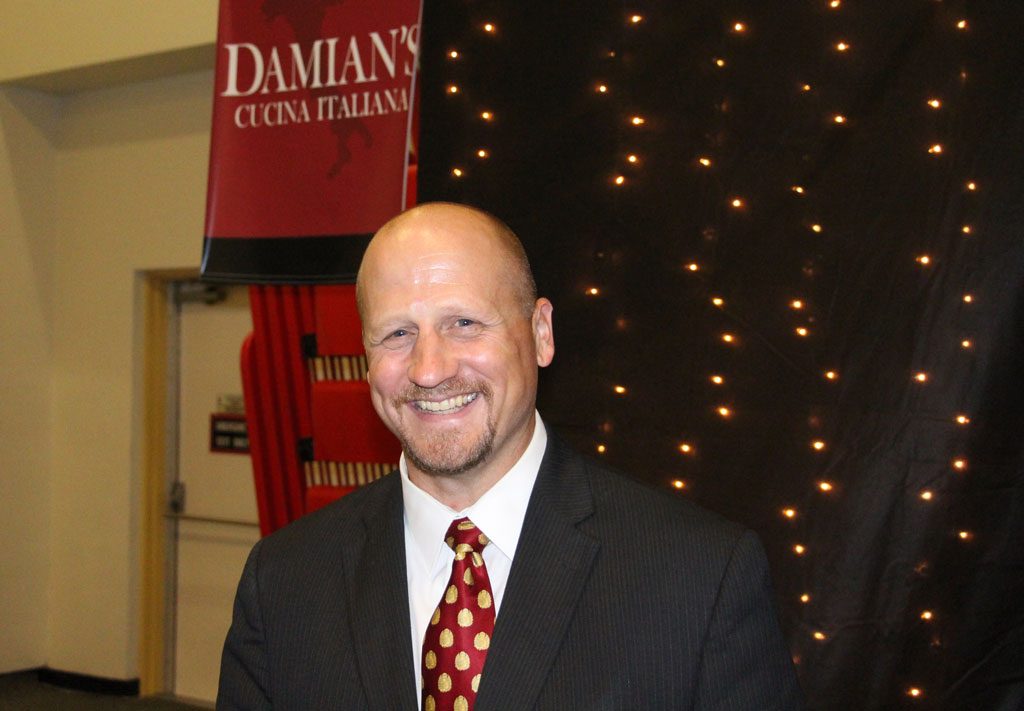 "I'm normally at Damian's but for the large catering events on campus I was here when he needed me," Johnny said.  "We all miss him dearly but I know his spirit is with us all tonight."
The nod to the Rat Pack magic of the early '60s Las Vegas included assistant dean Fr. Jim Murphy, CSB filling Cemo Auditorium with the sounds of Sinatra after patrons had indulged on many familiar flavors from Houston's famed restaurateurs who share a proud connection outside of the individual culinary renown.
The Taste of St. Thomas demonstrated the commitment and strength of the Eagle community in providing a core source of funding that supports many urgent operating needs, including critical resources to support programs and initiatives that benefit the entire campus community and gives the Basilian Fathers the flexibility to meet new challenges.
Valuable dollars are always earmarked for the Paddles Up program which directly benefits a highly specific academic need, this year funding the new STEM Innovations Lab as part of the Joplin Campus expansion.
"St. Thomas continues to be so blessed that in one evening one of our signature events raises between $400,000-$500,000," president Fr. Kevin Storey, CSB said.  "I cannot express enough gratitude for all the generosity of time, talent and treasure from so many in our Eagle community which enable us to change the world one student at a time.  This consistent outpouring of support is why I believe so strongly that our Eagle brotherhood is truly unlike any other.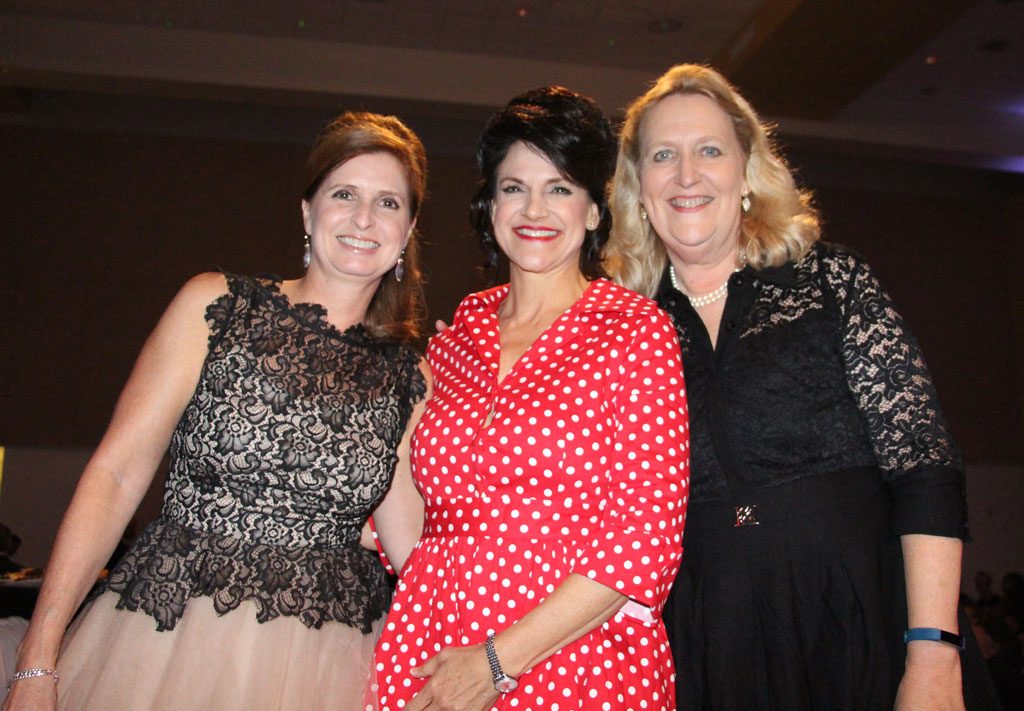 "And in particular I'm so appreciative of our chairs Melissa, Caroline and Brenda, and the legion of volunteers who spent months preparing and then delivering a celebratory atmosphere."
Catholic. Basilian. Teaching Goodness, Discipline and Knowledge since 1900.