Krzysztof Kwiatkowski '17 raced to a third-place individual result with one of top finishes in St. Thomas history to pace Eagle Cross Country to third place at the TAPPS 6A State Cross Country Championships in Waco.
The top-five STH times earned 103 points, ahead of Awty International (5th), St. Pius X (7th) and St. John XXIII (12th).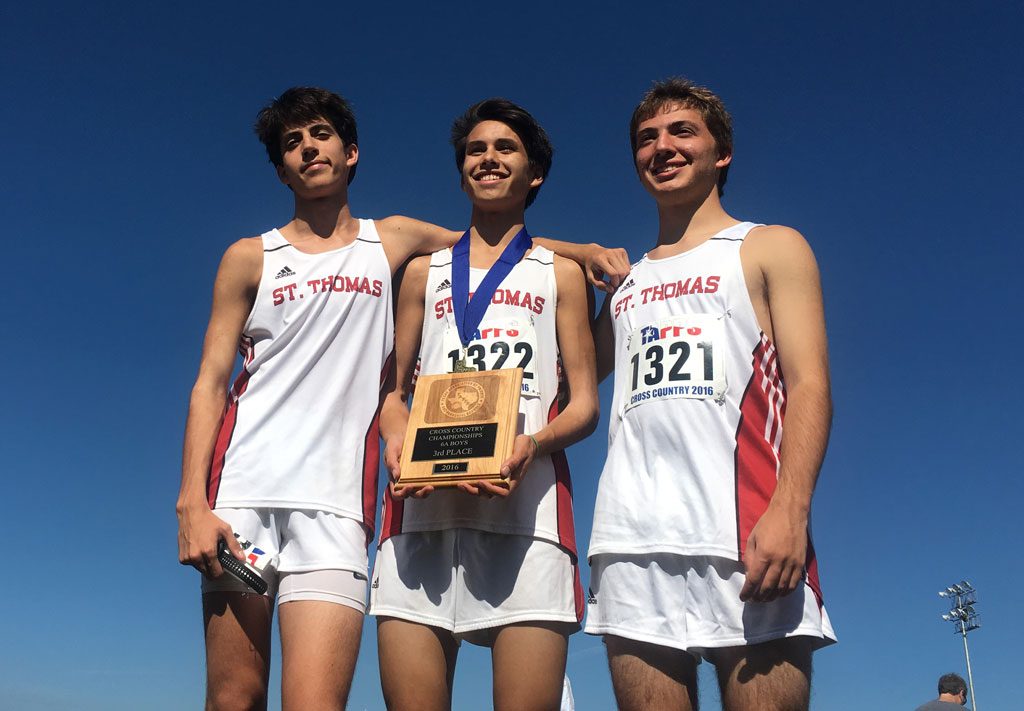 Kwiatkowski was clocked at 16:38.0, earning all-state distinction with a top-10 finish, as well as academic all-state recognition given his GPA of 90 or above.
Matthew Coughlin '17 (17:00.6) placed 11th overall, followed by Lars Koehn '17 (17:40.9 28th), Juan Vasquez '18 (17:41.7 29th) and Blalzek Skucius '20 (17:48.2 32nd).
"This is an outstanding accomplishment and makes all the early mornings, long runs and sacrifices worthwhile," head coach Nathan Labus said.  "Amazing overall performance and great testament that hard work pays off.  I'm very proud of how we responded with a team effort to cap the season after capturing the district title and our junior varsity taking the TAPPS / SPC JV championship."
Eagle Fight Never Dies!