This article was originally published in March 2016
Patrick Ryan '99 grew up an avid Astros and Rockets fan during his student years at St. Thomas as well as a savvy autograph seeker.  But it didn't take long after making his way to the University of Texas at Austin that he quickly discovered an off-campus dose of economics which has served him infinitely more than many advanced tutorials.
"Money was so much cooler than autographs so I got more involved in selling my collection," Ryan says with a smile.
Now 35 Ryan is biting big in the multi-billion dollar secondary ticket market, reselling seating for sporting events on various online marketplace platforms.
What began with a handful of transactions on eBay has morphed into a trendsetting $50 million enterprise enjoying well-established relationships with 70% of the teams in the five major sporting leagues plus nearly two dozen college programs.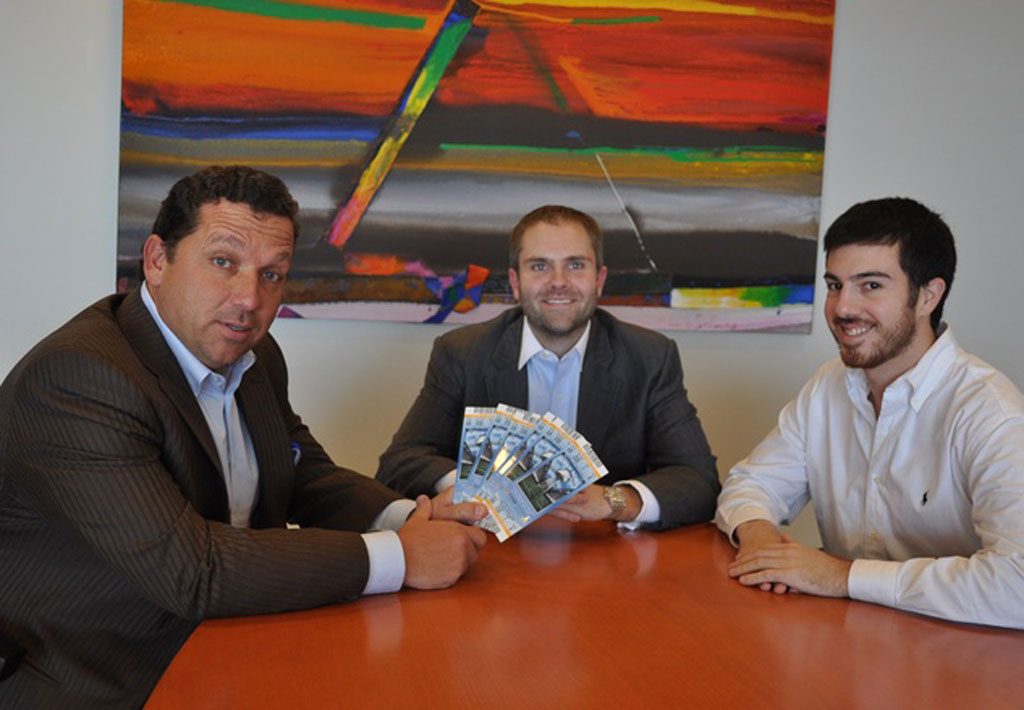 The largest buyer of Major League Soccer and NBA season tickets in the country also occasionally seizes an opportunity to secure center ring locations for a mega-bout such as Mayweather-Pacquiao at the MGM Grand in Las Vegas for $37,000.  
Each.
Hardly the explosion Ryan anticipated in July 2007 when he teamed with longtime friend Ignacio Cubero on $10,000 worth of Cleveland Indians tickets … an investment which armed the pair with plenty of playoff inventory when the team advanced to the American League Champion Series.
"If the Indians don't advance to that round of the playoffs … I'm probably not here today," Ryan says.  "We likely wouldn't have had enough capital to keep the business going."

But in the spring of 2008 Ryan's confidence was such that he quit at age 24 as one of the youngest national sales team reps with Careerbuilder to devote to a full time collaboration with Cubero and The Ticket Exchange.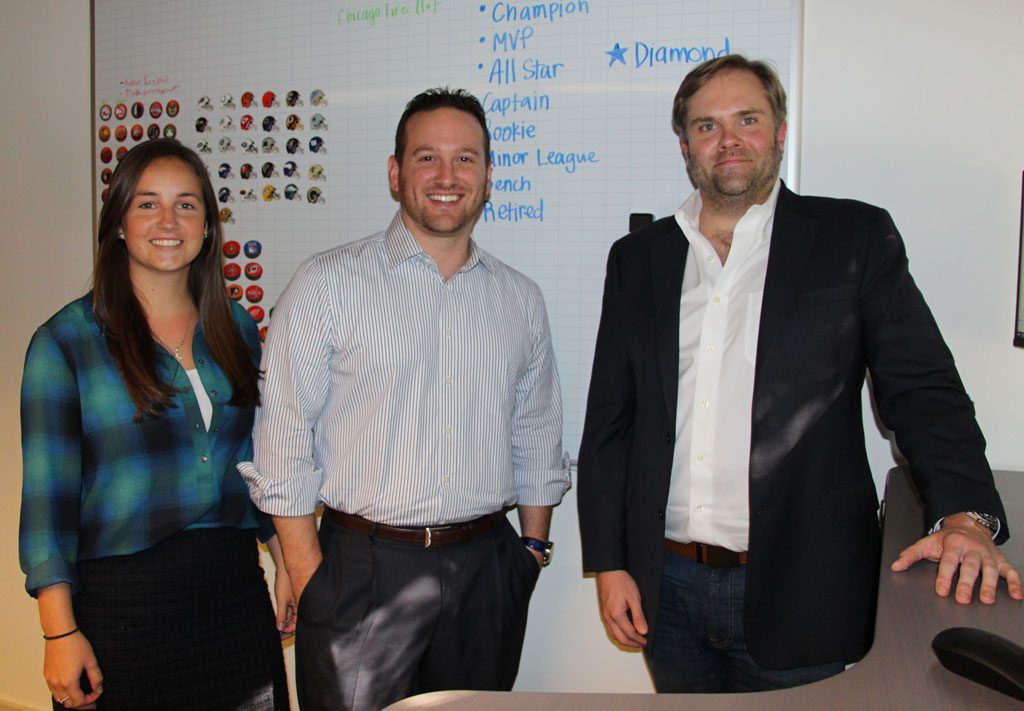 The co-owners and founders recently rebranded as Eventellect and are relishing a five-year robust roll of exponential revenue growth and rankings on the Inc. 5000 list.
Not the sort of success one would casually predict when an Eagle who graduates from Texas strikes forces with a Strake Jesuit Crusader with a finance degree from Texas A&M.
"Iggy is first generation American.  His parents relocated from Argentina and really instilled many of the same core values I found at St. Thomas … certainly the benefit of a Catholic education and why that investment is vital in so many ways," Ryan says.  "My sister went to Duchesne Sacred Heart Academy.  My mother went to Sacred Heart school in Greenwich (Connecticut)..  Her mom went to Sacred Heart school.  Catholic schools are in my blood.  So Iggy and I held a very important common bond from the very beginning."
Ryan points to a number of influential St. Thomas experiences that proved meaningful in helping him establish the firm foundation for his profound professional success.
None more vivid than his relationship with former journalism director Jon Moody who performed a variety teaching and administrative roles covering more than two decades with the school.
"I was co-editor of The Eagle my senior year but technically wasn't eligible to be editor in chief because I transferred in mid-way as a sophomore and didn't take prerequisite journalism course," Ryan says.  "The first issue was really delayed.  Mr. Moody surveyed and didn't like what was developing.  He simply told the staff 'Patrick is taking over.'  What that taught me was to never settle for a path based on what you're led to expect.  I was told I would be never be editor in chief but Mr. Moody said you're excelling … you're busting it …you're now in charge.  A one-off example that taught me a valuable lesson."
One which was learned yet again while Ryan was at Texas where he played a prominent role in establishing UT's Silver Spur Alumni Association and eventually was elected president of the organization.
"Life changing event in terms of opening future networking and building my confidence," Ryan says.  "If anyone has any hope of being an entrepreneur … they absolutely need an inner strength to push forward.  Had I not had my past experiences at St. Thomas … had Mr. Moody not showed me that hard work and performing more than what is expected can produce unexpected rewards … I'm certain that Silver Spurs opportunity never would have materialized … and who knows what else might be different from there."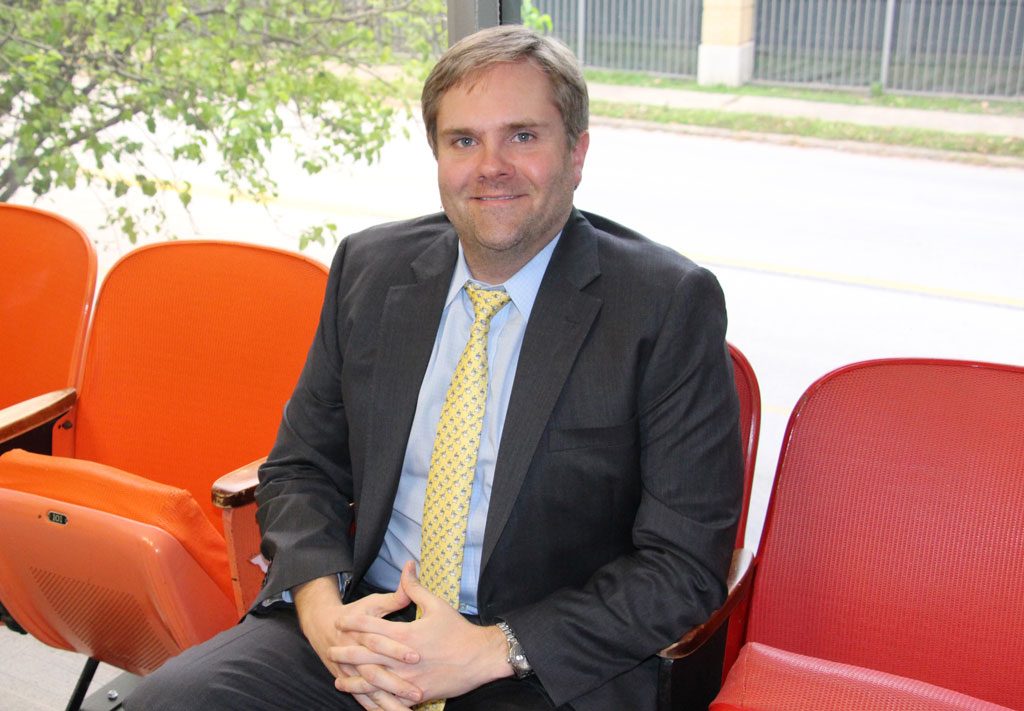 Ryan refuses to take credit for accurately forecasting a decade ago the drastic change in how professional sports franchises as well as team executives would recalibrate the once thought to be taboo-secondary ticket practice.
But he did detect earmarks that an antiquated business model was ripe for a reboot which would make competitive marketplace pricing a much more comfortable place for fans and licensed resellers.
"Many state laws regarding the industry were being repealed and whenever legislation changes that creates a new landscape," Ryan says.  "Brokers then started dominating huge blocks of tickets … cashing in on premium seats and dumping the undesirables for pennies on the dollar.  That was hurting the team brand more than helping their revenue side.
"We approached teams as a partner with informed eyes and a different set of analytics to help them build pricing solutions.  I think of our role is really more of a market maker … a conduit to the secondary market.
"Five years ago we would have pockets that would lose 50% and pockets that would make 80%.  Now we're intent on narrowing that band to where we're not exposed to losing a percentage of our capital.  In exchange for that privilege we're sacrificing some of the upside to our partner teams … which gives them more confidence in us and they give us more business.  We simply shift the supply.  It's not team versus broker but rather team / broker providing a valued service to the customer without driving the price point to where he or she stays home or finds alternatives for those discretionary dollars."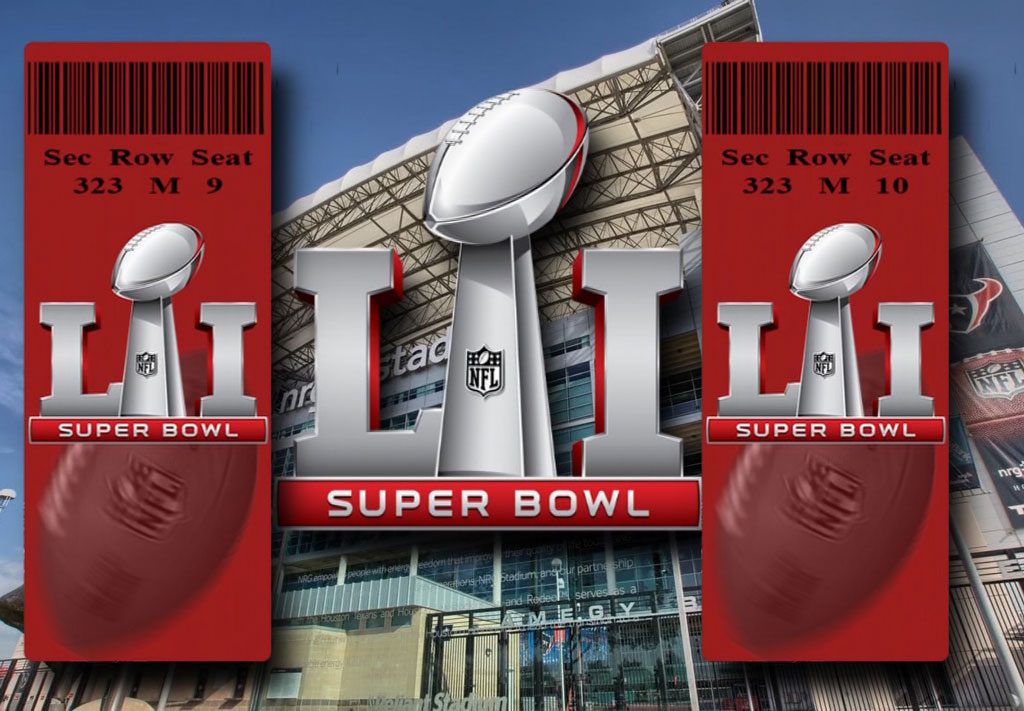 So with the AFC and NFC champions for Super Bowl LI at NRG Stadium long to be determined  … the identity of who figures to land some of the hottest tickets to ever hit Houston appears well established.
Catholic. Basilian. Teaching Goodness, Discipline and Knowledge since 1900.