For much of his adult life Tommy Zievert '59 has been among the legion of loyal supporters who have remained connected to St. Thomas through annual giving or volunteer efforts.
Now living in The Woodlands, Zievert was born and raised in the Heights, and still holds strong emotional ties to the historic neighborhood north of the St. Thomas campus, and for his Eagle years when the simple yet powerful motto of Teach Me Goodness, Discipline and Knowledge made a profound impact.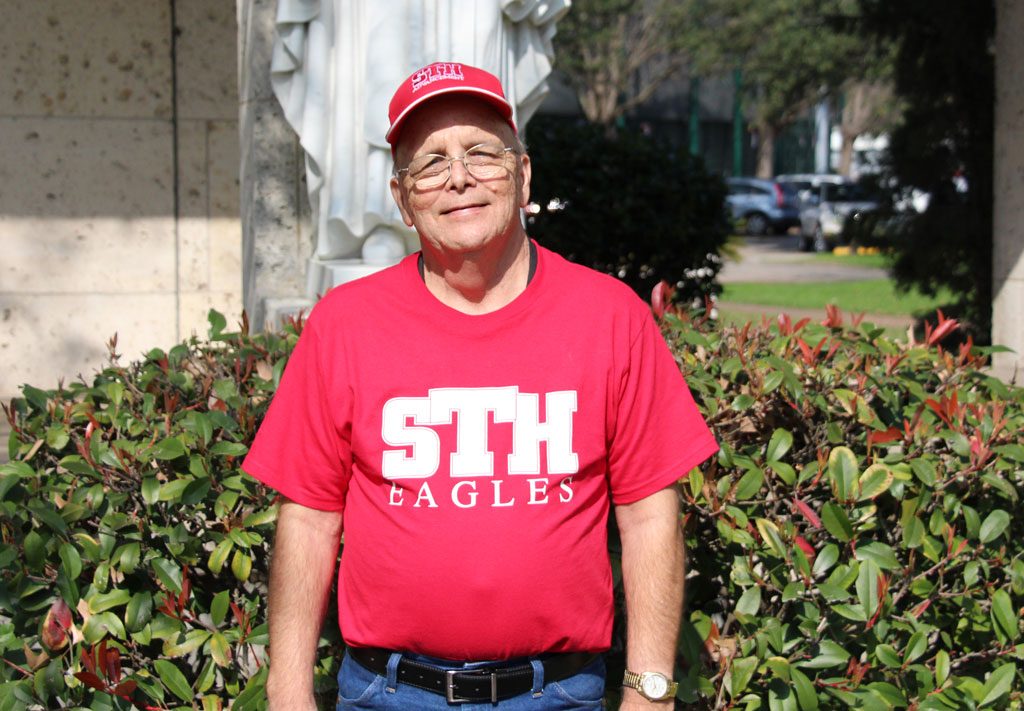 "I feel that spirit every time I come into Houston and drive by the corner of Memorial and Shepherd Drive," Zievert says. "It would be tragic if 4500 Memorial was flipped into an office building or something. The memories of my time at St. Thomas are precious. And no one can take them away."
Because his St. Thomas student experience proved enriching and life-affirming, Zievert is joining a group of visionaries who are investing in the unlimited potential of St. Thomas by including the school in their estate plans, or by making other deferred gift arrangements.
As a 1900 Society member, Zievert has dedicated a planned gift to St. Thomas which will have a lasting payoff for Eagle students deep into the school's second century.
"St. Thomas has changed so much physically on campus but those core values remain," Zievert says. "And students are still forming relationships that last a lifetime, with their classmates, with the faculty, just like in my day. I want to invest in keeping that spirit alive."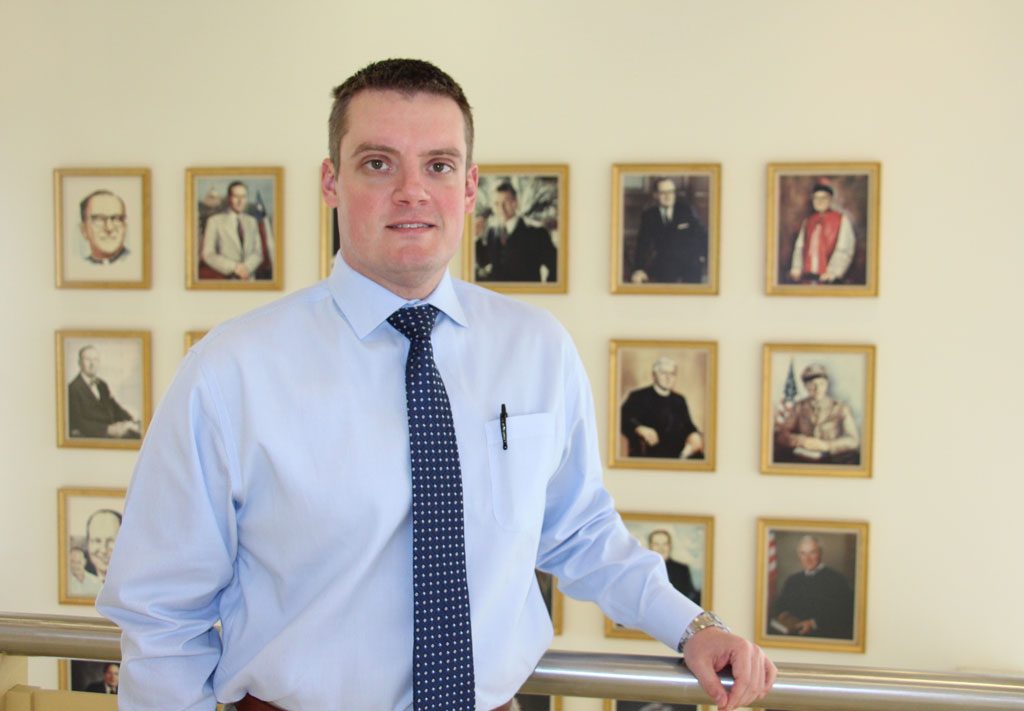 Tommy Schulte '00 was recently named director of planned giving in St. Thomas Advancement and believes "the legacy of those in the 1900 Society cannot be overstated."
"Graduates such as Tommy and so many others have unique St. Thomas stories that have shaped them throughout their lifetimes," Schulte says. "As we begin to grow our program, it truly is an honor and a privilege for me to help these individuals tell their stories. The commitments made to St. Thomas by members of the 1900 Society will ensure that generations of future young men will have the opportunity to write their own St. Thomas story."
Many devoted alumni of St. Thomas have given rise to an authentic Basilian education that promotes in equal measure acclaimed academics and social responsibility in nurturing the complete student, emphasizing that individual formation requires more than achievement in a rigorous college preparatory curriculum, but is buttressed and balanced by investing significant energy and talent for the betterment of their communities.
By making a gift to St. Thomas with a bequest from his estate, Zievert is forever embracing this proud Eagle tradition by extending his support which will help sustain and strengthen the institution's bold future.
"St. Thomas has always been close to my heart, the education, the experiences," Zievert says. "The Basilian Fathers made me who I am today. I want to give back so others can benefit in the same ways I did, have the same values instilled in them."
For help designing a gift to best meet your charitable objectives, as well as your financial and tax goals, contact Tommy Schulte at tommy.schulte@sths.org or CLICK HERE for information, and determine whether you would like to put your donation to work today or benefit the mission of the Basilian Fathers after your lifetime.
Catholic. Basilian. Teaching Goodness, Discipline and Knowledge since 1900.