The St. Thomas campus community was blessed to share in the Holy Mass of Ash Wednesday with Fr. Mitch Dowalgo, CSB serving as principal celebrant, encouraging all to renew their hope in Christ's promises and their own commitment to follow Him ever more closely, particularly entering the annual liturgical period of Lent, a time of penitence on the path towards Resurrection.
Fr. Dowalgo told the assembled students, faculty and staff gathered in Cemo Auditorium the "genius" of fasting, praying and giving during the Lenten season.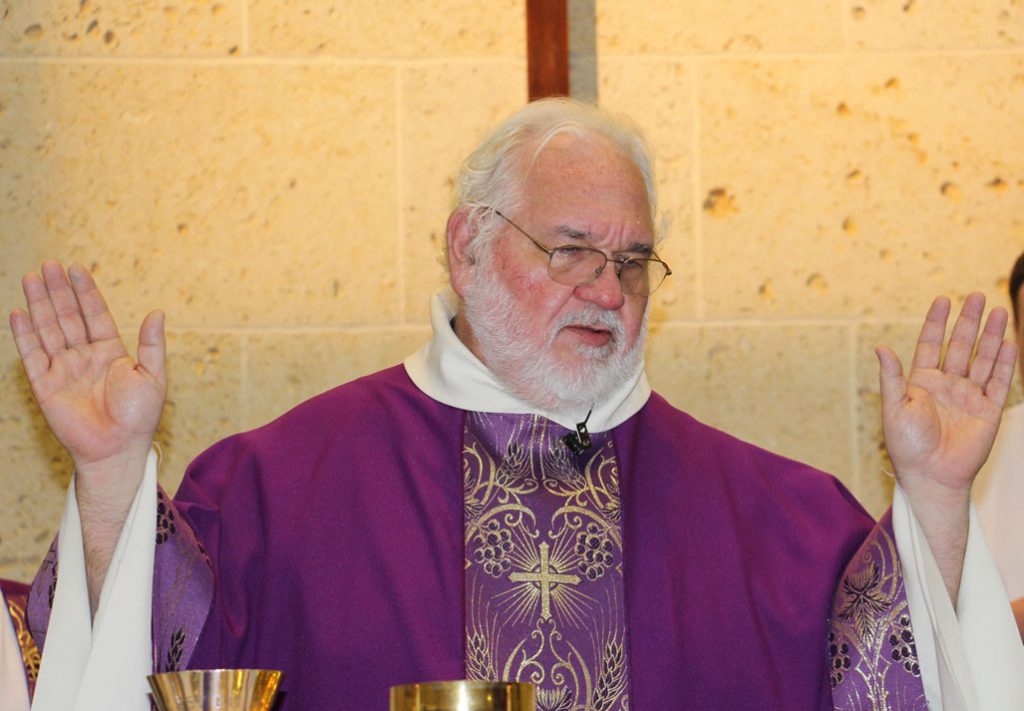 "The three work together," Fr. Dowalgo said.  "The sacrifice is making that space for God in our lives, realizing that we are self-centered in our sinfulness … what can you give up that stands in the way of your relationship with Jesus … if you're going to talk about that relationship, you have to know Him, listen to Him, (ask) where is He in my life today, what touched me … what are we doing (during Lent) to reach out to others, to address a need of someone else, someone who needs a compassionate heart … when we encounter the love of God there is something that transforms us … and that is where we are called to stretch as Christians, to let go and open ourselves to the transforming love of God."
Pope Francis continued a long-standing tradition and celebrated Ash Wednesday at the Basilica of Santa Sabina on the Aventine hill in Rome.  He prayed the Stations of the Cross at St. Anselm Church before processing the short way for Mass, benediction and the imposition of ashes.
In his homily the Pope suggested his own approach to Lent, which he described as "the time for saying no." He urged faithful to swear off indifference, "harsh and hasty criticism" of others and "simplistic analyses that fail to grasp the complexity of problems, especially the problems of those who suffer the most."
Pope Francis also said that Lent "leads to the triumph of mercy over all that would crush us or reduce us to something unworthy of our dignity as God's children," that the "breath of God's life saves us from this asphyxia that dampens our faith, cools our charity, and strangles every hope."
Pope Francis concluded that Lent is a time "to start breathing again … the time to open our hearts to the breath of the One capable of turning our dust to humanity … to reflect and ask ourselves what we would be if God had closed His doors to us."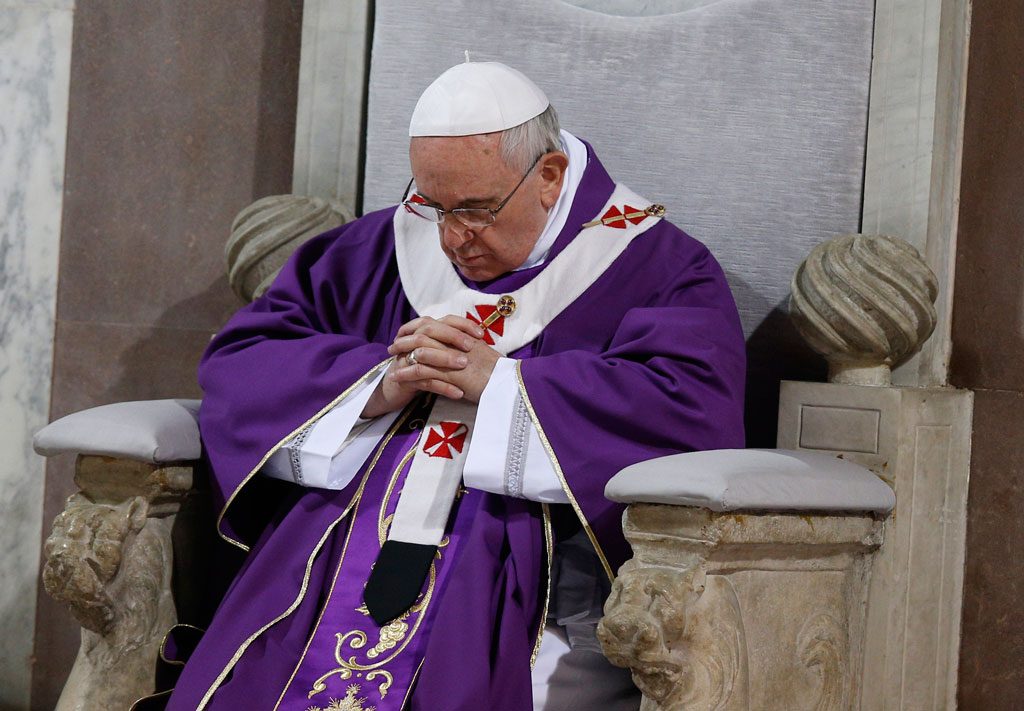 CLICK HERE for the complete Ash Wednesday homily from Pope Francis
Catholic.  Basilian.  Teaching Goodness, Discipline and Knowledge since 1900.