HEAD COACH: Kenny Martin '01
7th year as head coach
17th year in the Eagle program
Six TAPPS 5A district championships, 16 playoff seasons
LOOKING BACK TO 2017
The Eagles built incrementally over three seasons for one of the program's most dynamic campaigns in recent years, finishing 16-4-3, losing only two of their first 15 games, winning 10 while outscoring the opposition nearly four to one and allowing less than a goal per game, thanks to a resilient experienced core group and the unexpected addition of a dynamic box-to-box midfielder.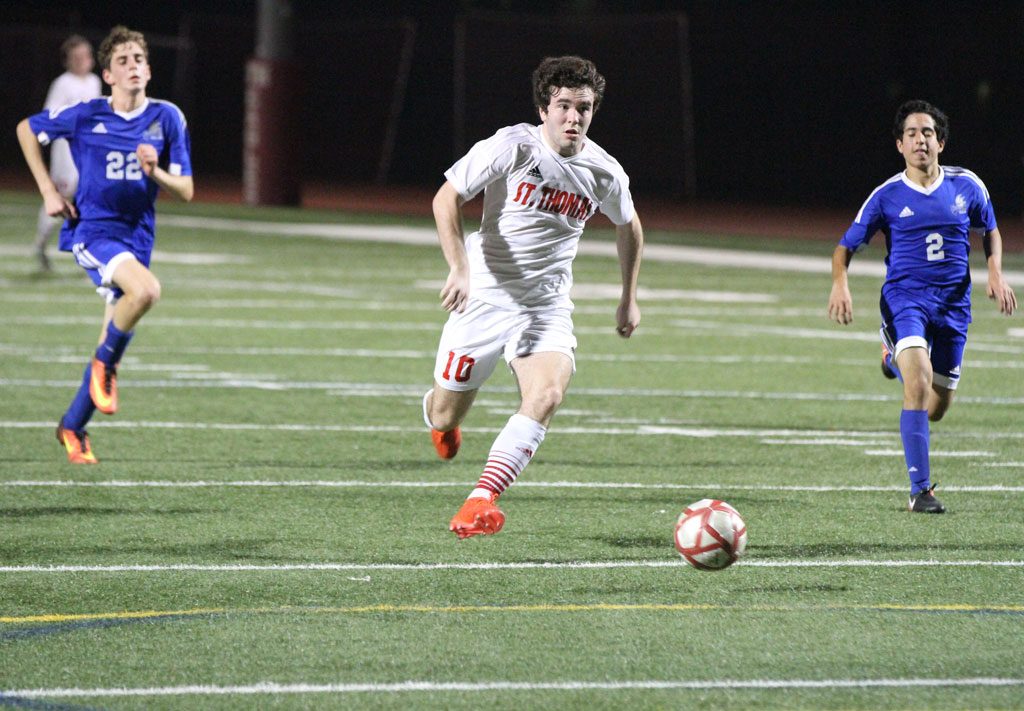 Matthew Leal '17, forward Jesus Toscano '17 and newcomer extraordinaire Rory Hogan '17 emerged as the ferocious front three, all capable of a moment of brilliance.
While the high-octane Eagles routinely blitzed opponent's, keeper Jacob Manley '18 kept them on a deprivation diet supported by a superior back line led by elite defender Zach Blice '19.
After the rush of early results, the Eagles avenged a district defeat to Awty International, secured the runner-up playoff position from the district and defeated Dallas Bishop Lynch 1-0 on a goal from Leal to open the playoffs at Hotze Field inside Granger Stadium.
Unfortunately, the promise of a scintillating season vanished four days later and the quest to match the 1981 state championship campaign, the only title in program history, remains unfulfilled.
"We just lost a bit of our focus at the end," Martin said. "I'm still convinced we that a state tournament-type team that could have won it all. But ultimately we just couldn't put together the finishing touches. But I'll always appreciate the tremendous commitment from the group, constantly striving for that ultimate goal."
LOOKING AHEAD TO 2018
Martin fully understands the sizable challenge of replacing 85% of the scoring from the previous season, as well as crafting a fresh collective identity.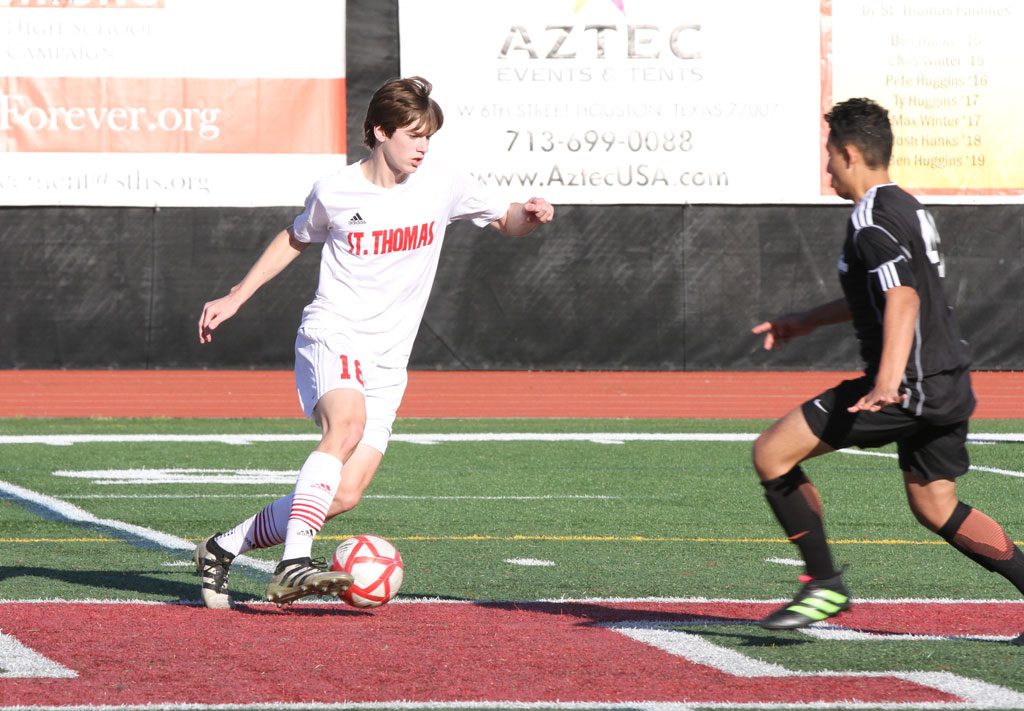 The strength begins on the back line with captains Manley and Blice, along with defender Diego Garcia '18 who played significant minutes in 2017.
"The big questions are filling the voids up front and developing that new nucleus," Martin said. "That process usually includes growing pains especially when you're dealing with inexperience. We'll have to less margin than last season when we could simply outscore opponents. We may not be as explosive on the ball, so the emphasis becomes defense, mastering the art of winning 2-1 and 3-2 contests. (Seniors) Julien Zanovello and Aaron Delia will be valuable in helping us create that kind of edge."
Manley enters his fourth starting season with supreme confidence and savvy with one of the best goals-allowed averages in program history. Physically he a complete skill package of size and wingspan, quick-twitch hands and feet, vision and anticipation, plus the thunderfoot to launch kicks 70-80 yard from the goal area.
"And his greatest asset may be communication," Martin said. ""I expect Jacob to be our vocal leader and set the tone for the group. He is so good positioning the pieces before they need to be there. This season projects to be very similar to his sophomore season when we had to grind out wins. He knows what to expect and he's prepared to meet the demands."
Eagle Fight Never Dies!