When Hurricane Harvey hit and hovered over Houston for days, a historic storm with an intensity and scope so enormous that weather forecasters, first responders, the victims, everyone really, couldn't believe their eyes, Owen Meaney '18 discovered a large symbol of individual triumph in the midst of tumultuous disaster.
Throughout August Meaney's primo pitching prowess had registered on the Texas Longhorns' radar. He had impressed at a showcase event in Round Rock where he first-met second-year head honcho David Pierce and followed with an equally eye-popping performance at a UT fall camp.
Meaney then somehow escaped the mayhem that Harvey unleashed on his city, for Austin and an official visit with Longhorn coaches where he was promptly offered a scholarship from the championship-drenched program.
He accepted within 48 hours and cemented his verbal commitment on the November National Signing Day.
Meaney was sold on the depth of UT's academic support, their palatial athletic facilities and the rising momentum already underway with second-year head coach David Pierce.
"Obviously the Longhorn reputation for excellence, in the classroom and on the field, speaks for itself," Meaney said. "The strong alumni network is another huge plus. As I made the tour on campus and thought through all the factors, I really wanted to be a part of restoring Texas to national dominance.
"Coach Pierce really reminds me of (Eagle) coach (Ryan) Lousteau, same demeanor, allowing players to perform with an intense but relaxed confidence. Tradition and titles are what drew me to St. Thomas, that brotherhood, and history. I felt the same at UT."
Lousteau marveled that "Owen has always shown great maturity and competitive edge. It starts with his repertoire and command and he's shown the scouts both. He's going to play for an outstanding coach in David and a staff that does an excellent job with pitchers. That group is tremendous developing talent."
Pierce is just the fifth head coach for University of Texas baseball since 1911, the successor to the winningest coach in college baseball history, fabled five-time World Series champion Augie Garrido.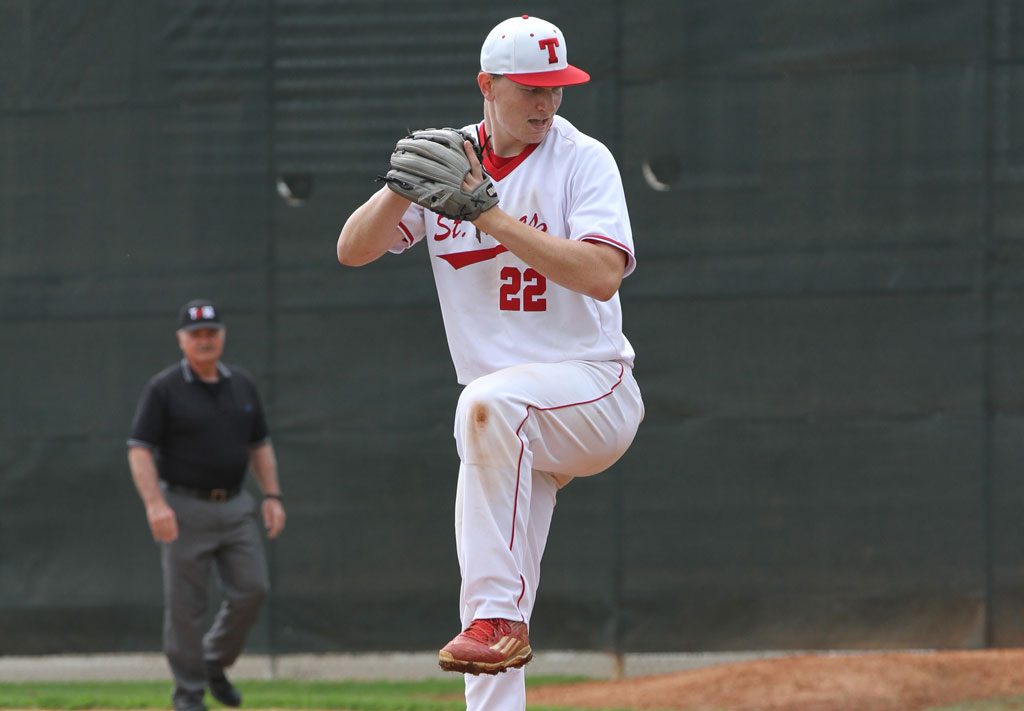 Meaney appreciates the versatility and deep Texas roots that have served Pierce throughout three decades of coaching in the state … from the high school level … to an assistant role for nine years with Hall of Famer Wayne Graham at Rice University … to a three-year head coaching stint at Sam Houston State University where he guided three consecutive NCAA tournament appearances … before conducting Tulane University to back-to-back regionals and its first conference championship since 2005.
"Coach Pierce has been winning big everywhere he's been," Meaney said. "Given the resources and history at Texas, there's absolutely no reason to believe he won't expand that success. I feel really honored to be a part of his first Longhorn recruiting class."
Throughout his unbeaten junior season, Meaney saturated the stat columns … eight wins with three shutouts while allowing only 21 hits and nine earned runs in 52 innings … striking out 90 … allowing opponents a .119 batting average while earning TAPPS All-State distinction for the second straight year.
And his most exhilarating exhibition of pitching and purpose, of nerve and verve, came in the TAPPS 6A state semifinals against Dallas Parish Episcopal, where with every pitch Meaney grew stronger … the at-bats grew fiercer … and the air in the windpipes of the opponent grew tighter.
In his first career playoff start, Meaney allowed an innocent single to lead-off the game … only two other base runners the rest of the way … finishing with a one-hit shutout … striking out 12 including seven of the last nine batters … AND drove in the game's only run with a fifth-inning single.
The next night Eagle Baseball bludgeoned Beaumont Monsignor Kelly Catholic 15-1 for a second state crown in four years, fourth in eight years and 24th in the proud history of the program.
Now with his college destination determined, Meaney is allowed to take the proverbial exhale and concentrate on what he expects to be a scintillating senior sendoff and suitable state championship encore for the Eagles.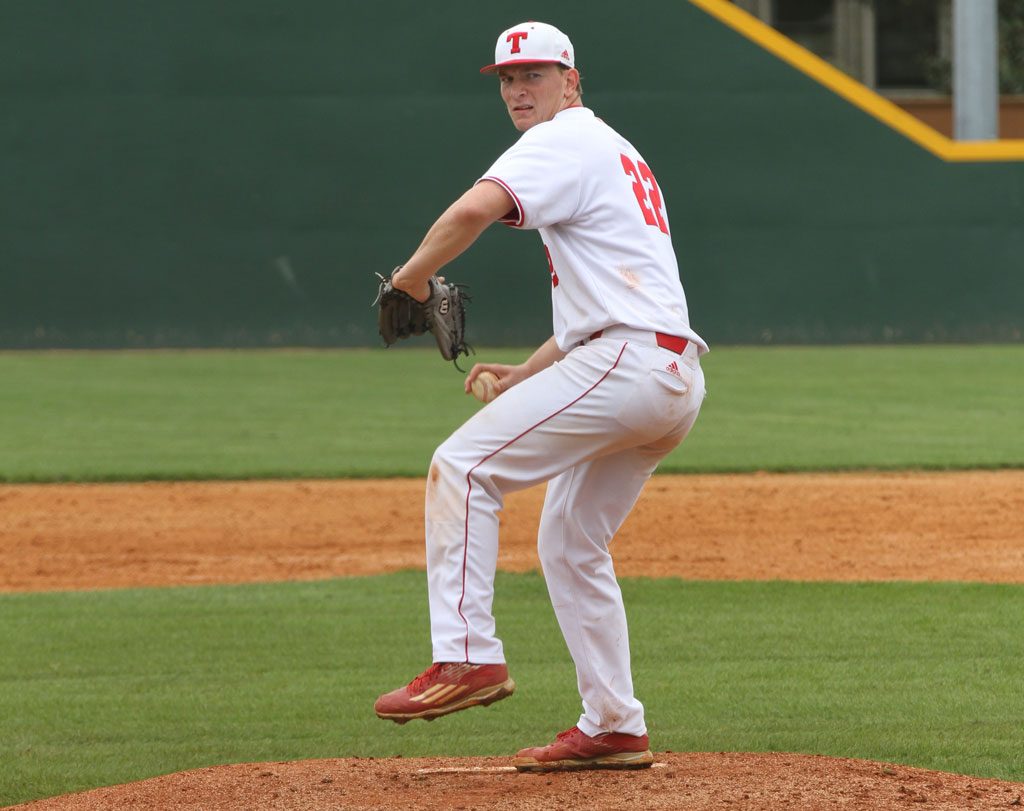 "I can relax somewhat for a few weeks and really enjoy this accomplishment," Meaney said on National Signing Day. "Throughout the summer I was aware of the scouts and scrutiny while trying to become more of a complete pitcher. It really wasn't until August that I felt that I had that same groove that ended last season when I pitched some of the best baseball of my life. Now I have great faith in my velocity and control heading into the spring … believe I'm physically stronger … bigger and better than what I've shown before."
Eagle Fight Never Dies!