Super Bowl LII returns Justin Timberlake to the scene of a previous and infamous halftime crime.
For St. Thomas dean of social studies Brett Mills, the mere mention of the one-time wildly successful boy bander turned pop provocateur demands rekindling an episode from his own past, one that Mills readily owns with gusto, the perceived absurdity and subsequent mystifying impressions be damned.
Kentucky Derby Saturday in the mid-aughts. Posh Boca Raton hotel lobby bar catering to an affluent yet ambivalent crowd to the sport of kings.
Mills side-by-side with the freshest chart-busting heart-throbbing face on the planet as thoroughbreds thundered down the backstretch.
And Mills with utterly no earthly idea the nature of his company.
Now well into his second decade at St. Thomas, Mills was in Florida participating in a training conference for a college preparatory summer program operating out of Washington, D.C.
The first Saturday in May demanded a comfortable vantage point for another running of the most famous … the only famous? … horse race in the United States.
Flat screens flashed images of the hat-filled festivities at Churchill Downs, 150,000 Mint Julep soaked horse hounds and experience seekers squeezed from the infield areas to the grandstands, many of whom flaunting their finest flock.
The sheiks and financiers, the heirs and hedge fund heroes and hustlers, Kodachrome clad jockeys flanked by somber trainers with their four-legged three-year-olds, a Bob Baffert here, a D. Wayne Lukas there, all mixing among morning line faves and leaps of faith.
Mills observed with a keen and discerning eye, one who "knows his horseflesh" after spending his formidable and college years in Montana. He was soon met with a question both innocent and obvious given the proceedings.
"Who do you have in the race?"
The strangers soon struck an immediate and affable rapport that continued throughout the Derby undercard.
"Just call me JT. Can I buy you a drink?"
Mills agreed but with an internal reservation.
"This guy looks awfully young. Is he even old enough to be in here?"
The two traded observations and adult beverages into the culminating ride down a blazing fast rail, a furious finish that prompted cheers, tears, sizable paydays and unfulfilled parlays.
With the lush blanket of roses awarded and draped on the winner, and "My Old Kentucky Home" reverberating throughout the bar, Mills was offered a proposal.
"Brett, I'm having a party at my penthouse tonight. Would you like to drop by?"
Mills graciously declined.
"No, seriously, you'll enjoy a good time. Come on up."
Mills again passed and parted ways with his Derby day watch partner.
"The minute he left the bar, two women who were part of my student conference came running up to me. 'Oh, my God, how do you know him?'"
"Know whom?"
"Justin Timberlake!"
Slight pause
"Who's Justin Timberlake?"
"You have to be kidding!"
A perplexed Mills quickly reached for his mobile device, contacted his wife Sonya back in Houston seeking insight and clarification.
"Do you know anyone named Justin Timberlake? Apparently, I just had drinks and watched the Kentucky Derby with him."
"!@#$%&*"
"Is he an actor? Musician? Celebrity? What does he do?"
"!@#$%&*"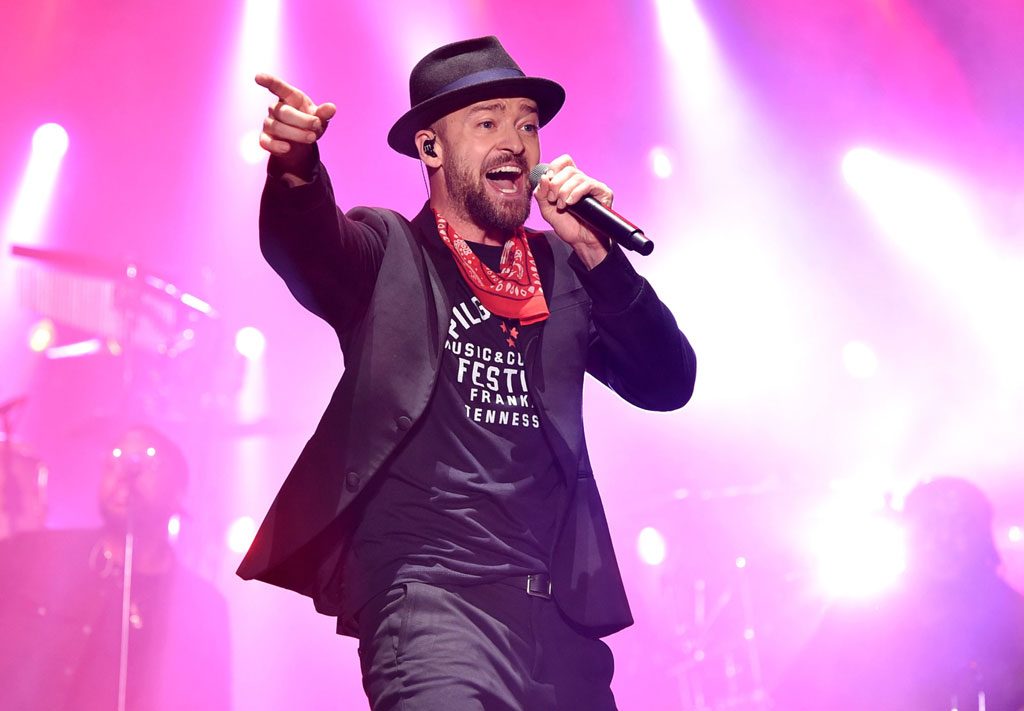 Mills had inadvertently sidetracked Timberlake's two-decade rocket ride from the Mickey Mouse Club to music and movie stardom, the kiddie star who launched from 'N Sync, the best-selling boy band which still holds the world record for the most albums sold in the space of a week.
Mills has since drawn familiar with and gained an understanding for Timberlake's wide-ranging skills, and yet will never be enamored with what enables the 'Suit and Tie' guy to drop something north of 350k downloads in an opening week.
But Mills owns a deep appreciation for what Timberlake revealed during their totally unexpected and equally inexplicable encounter.
"He really came across as a genuine person," Mills says. "Authentic. No entourage. No bodyguard. No 'cult of personality.' Zero pretenses. He couldn't have been more approachable. Just a cool cat."
And Mills admits to a somewhat lingering lament to not accepting Timberlake's late-night offer.
"Sonya mentioned at the time he was dating Cameron Diaz. Then I was really disappointed I turned down that invitation," Mills says with a laugh.
"But can you imagine the reception I would have gotten. Justin Timberlake introduces me as his horse racing friend from the bar. Sure."
Perhaps Mills should have opted for a raincheck. As a run-up to SB 52, the now 37-year-old singer is renting out Prince's 65,000-square-foot Paisley Park estate outside Minneapolis for a listening session and party.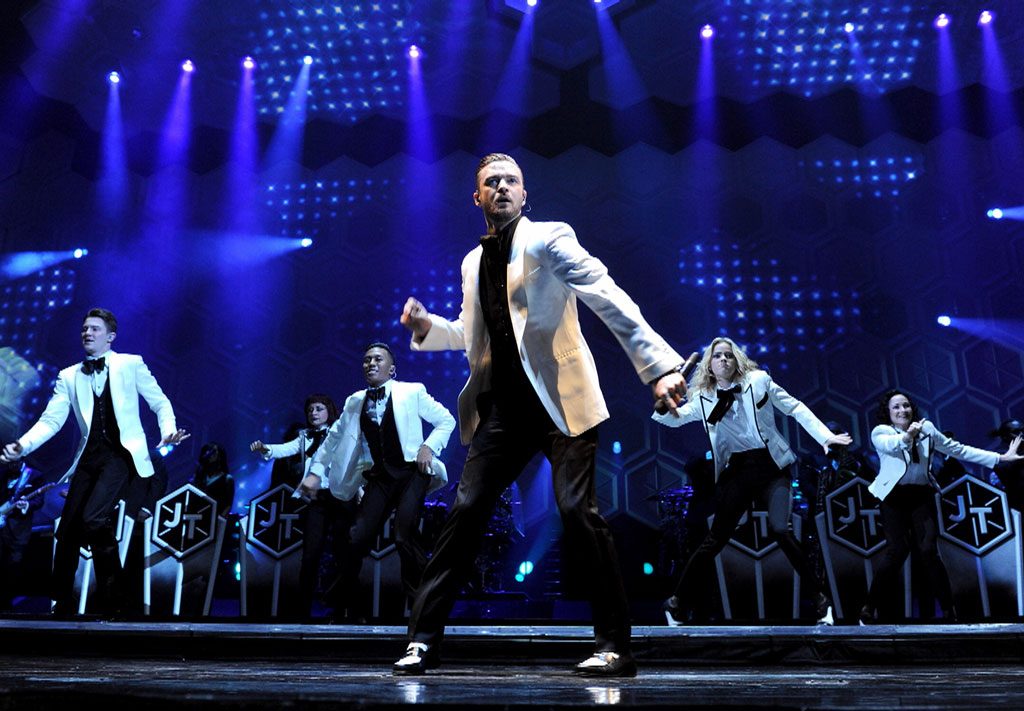 Timberlake returns to headline the Super intermission stage 14 years after his closing slot with Janet Jackson drew a stunning end to the notorious XXXVIII halftime show at Reliant (renamed NRG) Stadium, sending assorted standards and practices departments into DEFCON 1 and forever embossing "wardrobe malfunction" into the lexicon.
Timberlake's next Super Sunday close-up will command an approximate 100 million viewers from the worldwide watch, many in a brief cease and desist from their deluge of Velveeta and Frito-Lay products to scream/cry/clutch while worshipping the HD delivery of "Can't Stop the Feeling!" … "Rock Your Body" … "What Goes Around Comes Around" … "Like I Love You" … and the like.
Count Mills and his family cohorts to be among the throng who will sample a large slice of America's last communal ritual, fully aware that the "Me and JT" story will renew with a heaping helping of everlasting grief.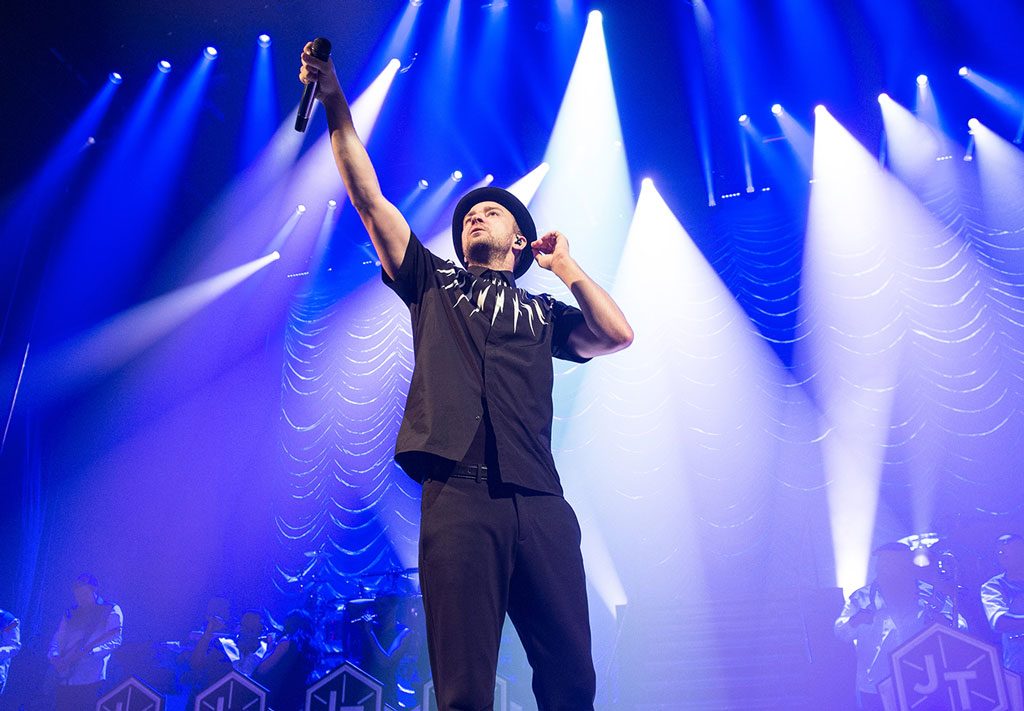 "Hey, dad, recognize that guy?"
Catholic. Basilian. Teaching Goodness, Discipline and Knowledge since 1900.