The 2018 schedule for Eagle Football includes hosting a prime time return to NRG Stadium plus four true home games in a mix of traditional series, familiar foes, first-time engagements and a re-tooled TAPPS Division I District 3 that now includes two San Antonio Catholic schools.
The Eagles launch the campaign renewing the long-standing match-up with Strake Jesuit after a sudden one-year hiatus due to the aftermath of Hurricane Harvey.
The 2018 debut unites the two Catholic school rivals in the home of the Houston Texans which served as the backdrop for the pulse-pounding 2015 St. Thomas victory that drew nearly 10,000 for the fast and furious scoring-fest, and fourth straight Eagle win in the series.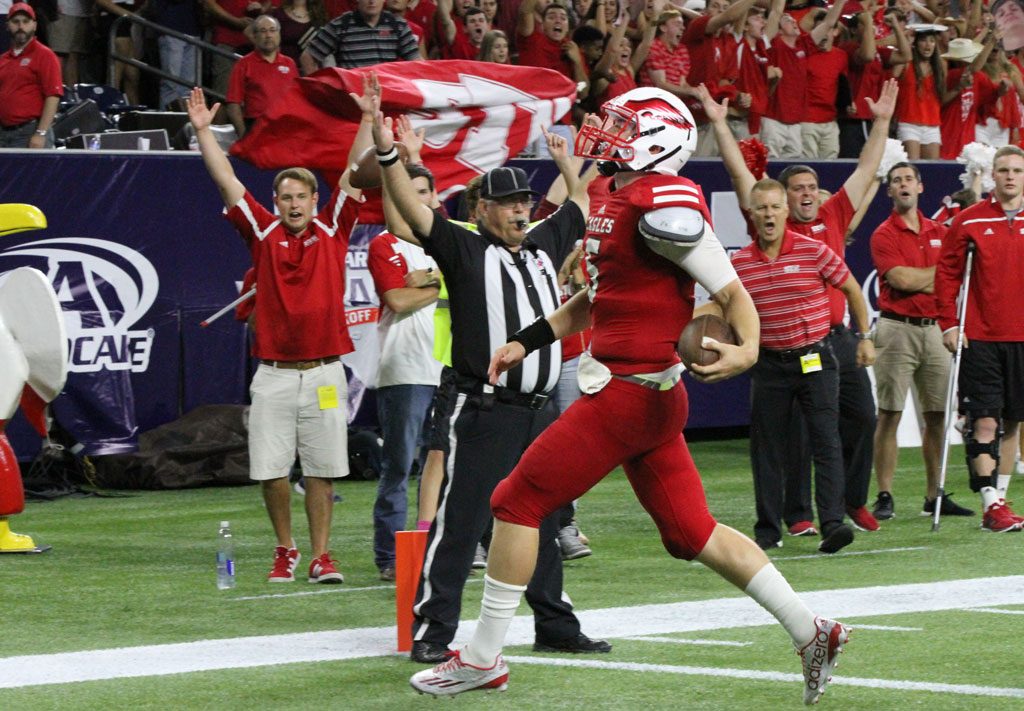 Quarterback Michael Keating '16 capped a six-touchdown extravaganza by completing an ad-lib scoring pass to receiver Drew Guidroz '16 in the final maniacal moments of a wild 42-35 madhouse that featured more visceral plot twists than a Dennis Lehane novel.
"Such a great atmosphere and the way NRG adjusts the configuration in the lower bowl for our game actually makes for an intimate football setting," coach Rich McGuire said. "Having one of the country's elite NFL stadiums as our home-away-from-home energizes our alumni base, makes for an awesome tailgating experience, and is an attention-grabber for our student-athletes. Where we open and what's at stake in week one absolutely intensifies our off-season workouts."
The Eagles then travel three of the next four weeks beginning at Needville (UIL 4A Division I District 13) before resuming their private school showcase set with Kinkaid, interrupted last year by the onslaught of Harvey.
St. Thomas owns three straight wins in the head-to-head by a combined score of 109-51 after the 27-20 knock in 2016, ignited by three unanswered touchdowns in the final six minutes of the first half.
The result was the final victory in an Eagle home field win streak that stretched over six seasons and 27 consecutive games.
The Eagles close out September with road trips to Stafford (4A DI 12) and Cedar Hill Trinity Christian (coached by former NFL running back Aveion Cason and Pro Football Hall of Famer Deion Sanders), a redux with the defending TAPPS Division II state champions whose 12-1 campaign included a 28-27 win at Hotze Field inside Granger Stadium in a delayed season-opening start to 2017.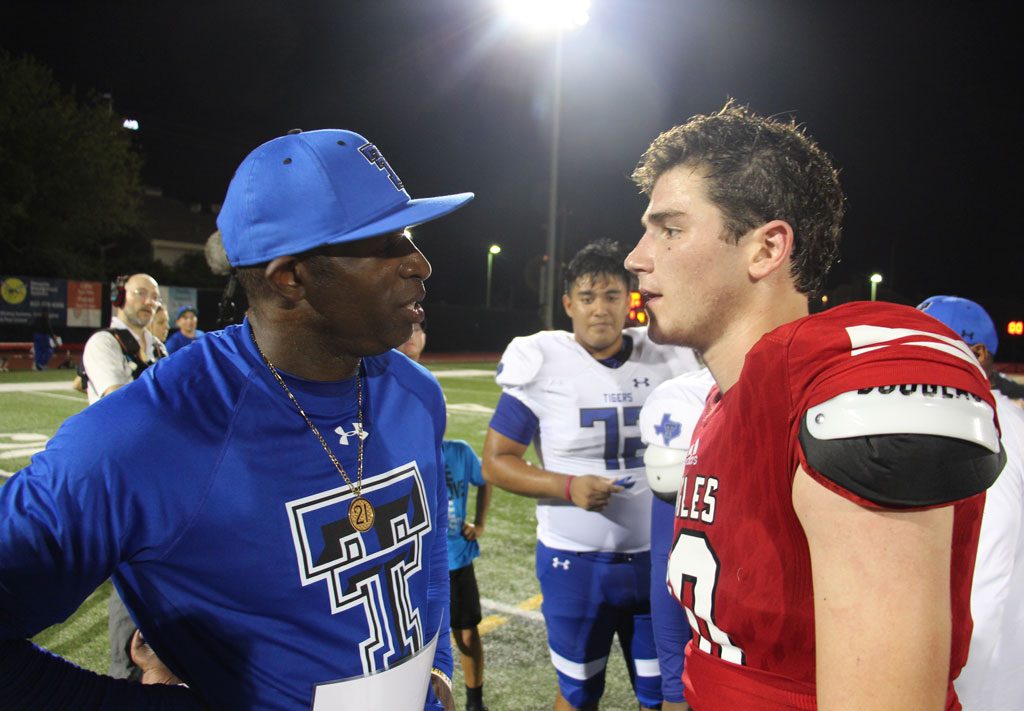 After a home date with China Spring (4A DI 5), Eagle Football begins district competition at Tomball Concordia Lutheran, followed by San Antonio Antonian College Prep and a close encounter with San Antonio Central Catholic for the third straight season.
Last year quarterback Peyton Matocha '19 connected on the move with receiver Hunter Cheek '19 for a touchdown in the right corner of the end zone in the final five minutes to complete a frantic fourth-period rally at Central and a 31-28 non-district victory.
In 2016 Matocha delivered two first-half scoring throws as the Eagles jumped to a 21-0 lead and crushed Central 40-13.
Following an off week, the season concludes November 9 with the traditional regular-season finale against St. Pius X.
Eagle Football will not face Beaumont Kelly Catholic after nine straight district wins in the series by an average score of 48-9.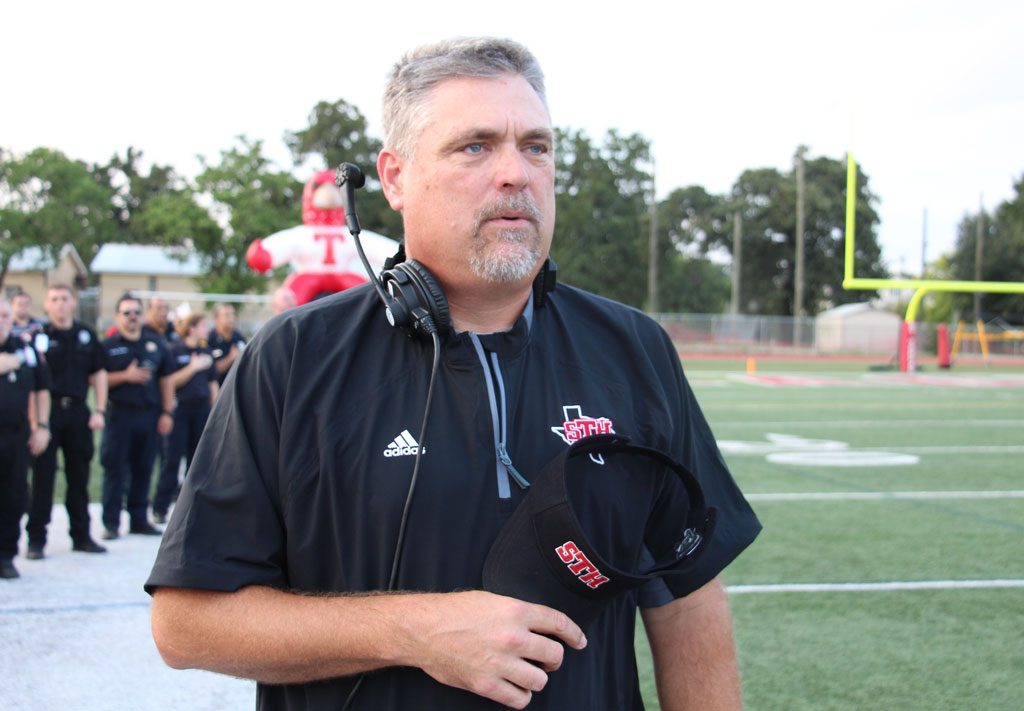 McGuire readily admits to the challenge of arranging a desirable and competitive schedule operating out of a five-team TAPPS district, "knowing there are so few public schools available in weeks five and six. Which is why establishing relationships with private schools outside of Houston is the trend that likely continues."
Eagle Athletic Director Mike Netzel echoes the same sentiment, that given the difficulty of finding suitable opponents, seeking options outside the city has become more and more a necessity.
"We can't be simply at the mercy of the UIL schools and their reclassification every two years," Netzel said. "I see us planning regular road trips that have our fans and alumni excited about the travel for Friday night football and then extending into the weekend. I'm confident we can bring the numbers to the right destination and San Antonio or Austin are certainly two of the best."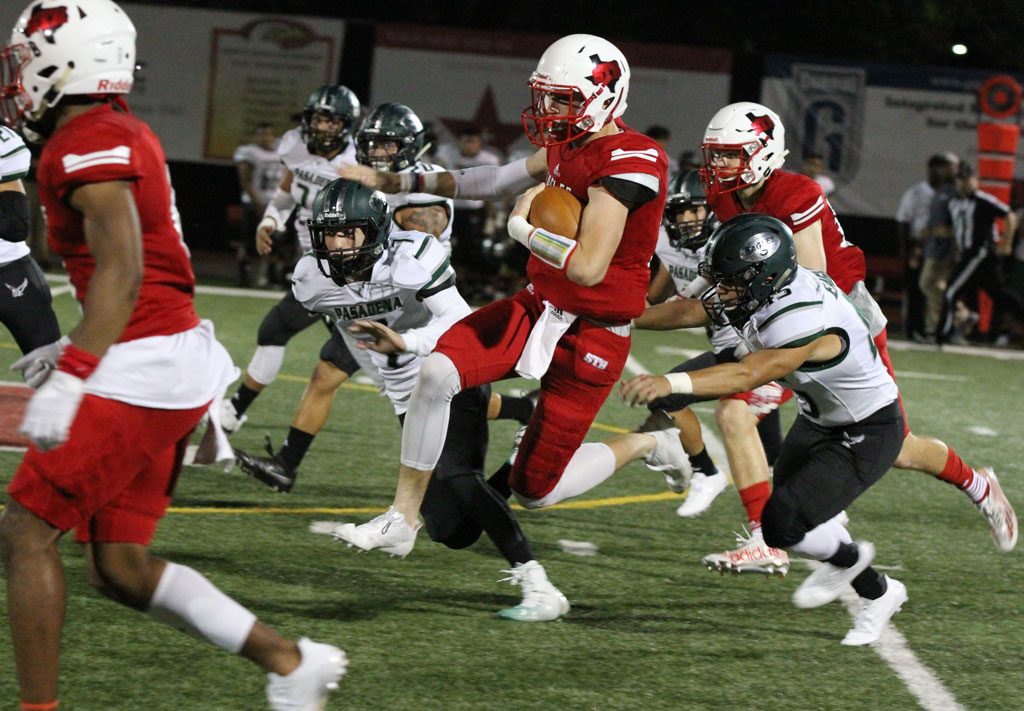 With the schools, dates and times for 2018 determined, McGuire sees "an intense work ethic from our student-athletes in the weight room since last season ended. We have quality numbers and depth up front, four returning starters on the offensive line, and (juniors) Jackson Phillips and Jarrod Brown on defense. And obviously, Matocha is really primed for a sensational third season starting at quarterback. That's the foundation moving forward."
The Eagles prepare for 2018 with an August 23 scrimmage with New Caney.
2018 Eagle Football
8/31 … Strake Jesuit NRG Stadium 8:00 p.m.
9/7 … at Needville 7:00 p.m.
9/14 … Kinkaid 7:00 p.m.
9/21 … at Stafford 7:00 p.m.
9/28 … at Cedar Hill Trinity Christian 7:00 p.m.
10/5 … China Spring 6:30 p.m.
10/12 … at Tomball Concordia Lutheran 7:00 p.m.
10/19 … San Antonio Antonian College Prep 7:00 p.m.
10/26 … at San Antonio Central Catholic 7:00 p.m.
11/2 … Off Week
11/9 … St. Pius X 7:00 p.m.
Eagle Fight Never Dies!