Travis Zetka '18 and Shane Williams '19 fueled a record-smashing time in the 400 Freestyle Relay and contributed in five other valuable results to pace Eagle Swimming to a convincing second-place finish at the 2018 TAPPS Division I State Championships.
Without winning a single individual event the Eagles leveraged superior depth for four top-four and 14 top-eight finishes to rack 128 team points and easily outdistance third-place Tomball Concordia Lutheran (95) and sixth-place The Village School (74) in matching the program's best-ever state showing in the first season with head coach Donna Skorupinski.
Zetka, Sebastian Ortiz '20, Williams and Gabriel Lenz '19 were active throughout the docket and teamed for a blistering 3:20.76 in the 400 Relay to shatter the St. Thomas standard set in 2010 by 3.56 seconds.
Zetka, Williams and Lenz also combined with Hunter Nguyen '19 to stake early momentum with a fourth-place time of 1:41.89 in the 200 Medley Relay.
Zetka then captured fifth in the 50 Freestyle (22.84) with Lenz sixth (23.27), and took fourth in the 100 Freestyle (50.13).
The versatile Williams added a pair of fifth-place results, the 200 Yard Individual Medley (2:07.76) and the 100 Backstroke (57.48).
The convincing series of Eagle performances at the Mansfield Natatorium included Ortiz, Patrick Pham '21, Dylan Michaels '21 and Nguyen taking fourth in the 200 Freestyle Relay (1:34.12).
Michaels (1:55.58) and Ortiz (1:55.66) stacked a seventh-eighth in the 200 Freestyle before Michaels continued a strong close to his freshman season with a fifth in the 500 Freestyle in 5:19.44.
Lenz also clocked a sixth in the 100 Yard Butterfly (57.38) while Barrett Gregory '18 (1:06.23) and Nguyen (1:06.77) contributed a sixth-seventh tag-team in the 100 Breastroke.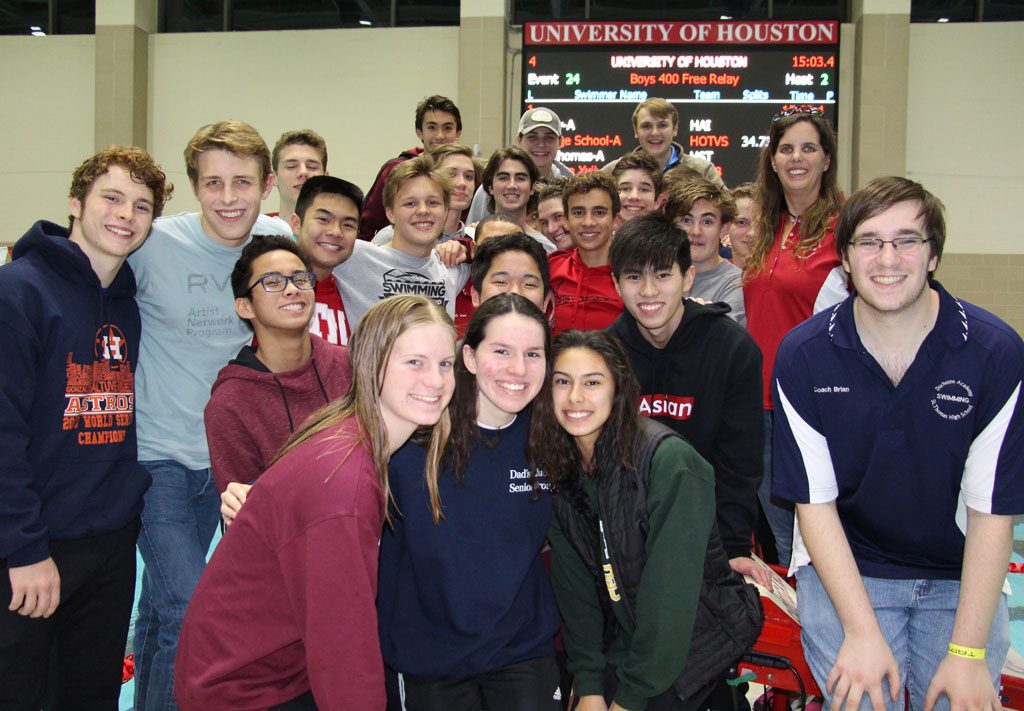 Less than three weeks previously Zetka packed two individual victories with a pair of blazing performances in anchoring two relay wins to push the Eagles to the TAPPS East Regional Championship at the University of Houston.
Eagle Swimming totalled 134 team points to overtake St. John XXIII (114), The Village School (81) and Concordia Lutheran (71).
Eagle Fight Never Dies!