Tyler McStravick '19, Nicholas Kurzy '20 and Nicholas Chandler '20 defeated Baton Rouge Central to successfully defend the St. Thomas team championship at the 14th annual WWII High School Quiz Bowl, hosted by The National WWII Museum in New Orleans and sponsored by the New Orleans Advocate.
The threesome emerged from the February 24 preliminaries to finish among the top two teams in an event that featured entries from 20 high schools across Texas, Louisiana and a single entry from Kansas.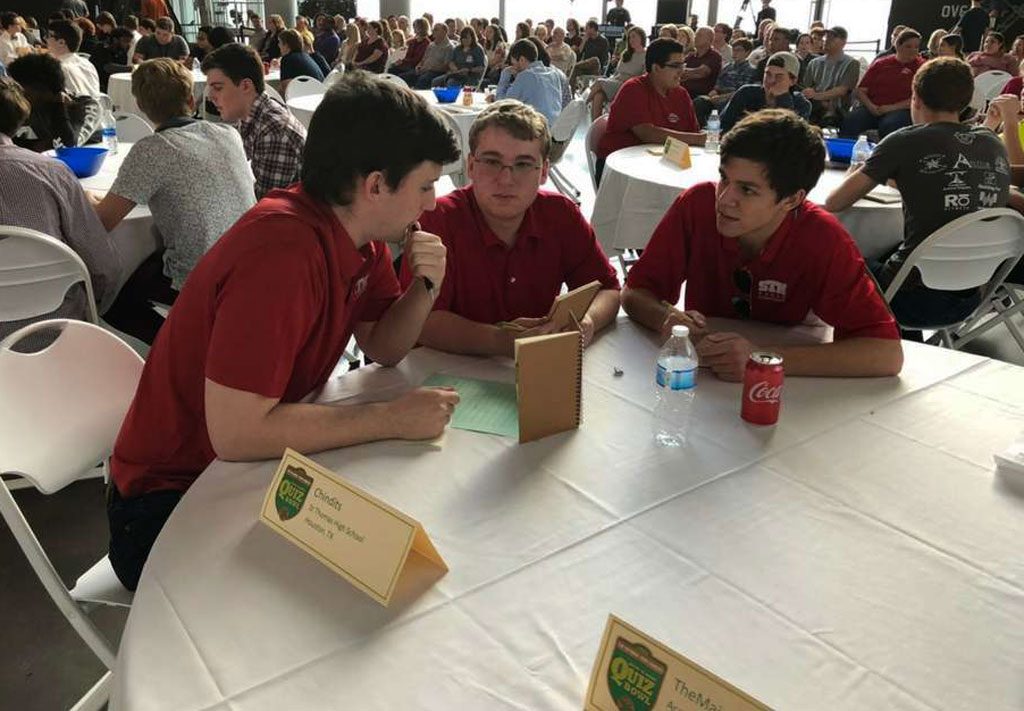 St. Thomas then returned March 8 to capture the title. The competition included questions on a wide array of WWII topics, including the European and Pacific theaters, Louisiana in World War II, World War II in the news, World War II geography, and more), as well as several challenging teamwork activities.
In 2017, McStravick, Kurzy and Nate Belcher '18 secured the championship with a victory over New Orleans Jesuit.
Eagle Quiz Bowl launched six years ago from ground zero with only seven charter members under the leadership of faculty member Grover Green '04 who has built one of the premier programs in Texas.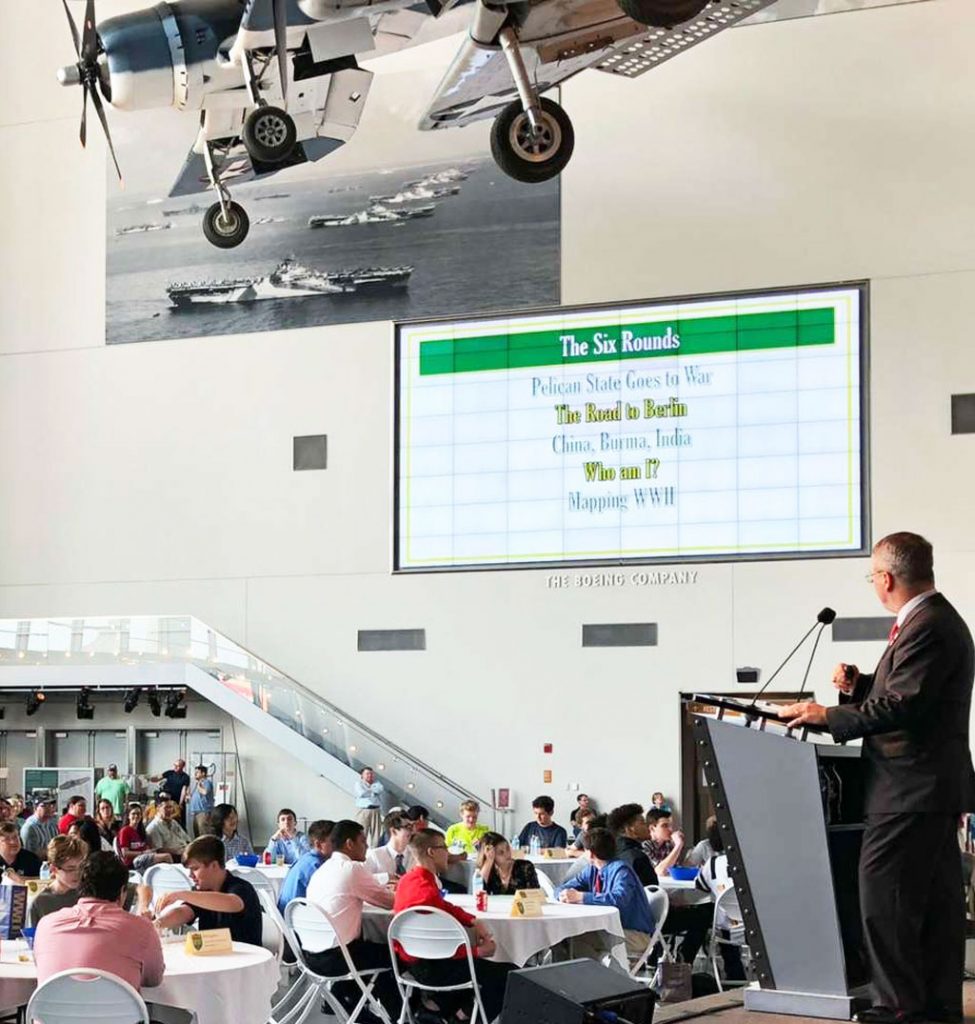 Catholic. Basilian. Teaching Goodness, Discipline and Knowledge since 1900.