This article was originally published in November 2015 and appeared in the 'Eagles' Nest Winter 2015′
Once John Herrera '09 earned his degree in Mechanical Engineering at Purdue University he figured it was merely a matter of time before returning to campus to complete his MBA at the prestigious Krannert School of Management.
But never in between his challenging academics could Herrera have harbored heady expectations of playing a select role in developing the world's first long-term total replacement for a failing human heart.
"I've always tried to follow my dad's lead, stay humble, not get too caught up in individual accomplishment but internally there's a huge satisfaction," Herrera says. "You think of how engineering impacts so many facets of life. The oil and industry is obviously huge in Houston. There are global repercussions day to day and week to week in that industry. But when you think of engineering directly saving lives … that can take you back a bit."
—
In 2012 Herrera was hunting summer internship options and a somewhat casual connection led him in a life-altering direction.
"The Texas Heart Institute had a small team looking to expand," Herrera says. "Just so happens my next door neighbor is a doctor there and he arranged for an interview."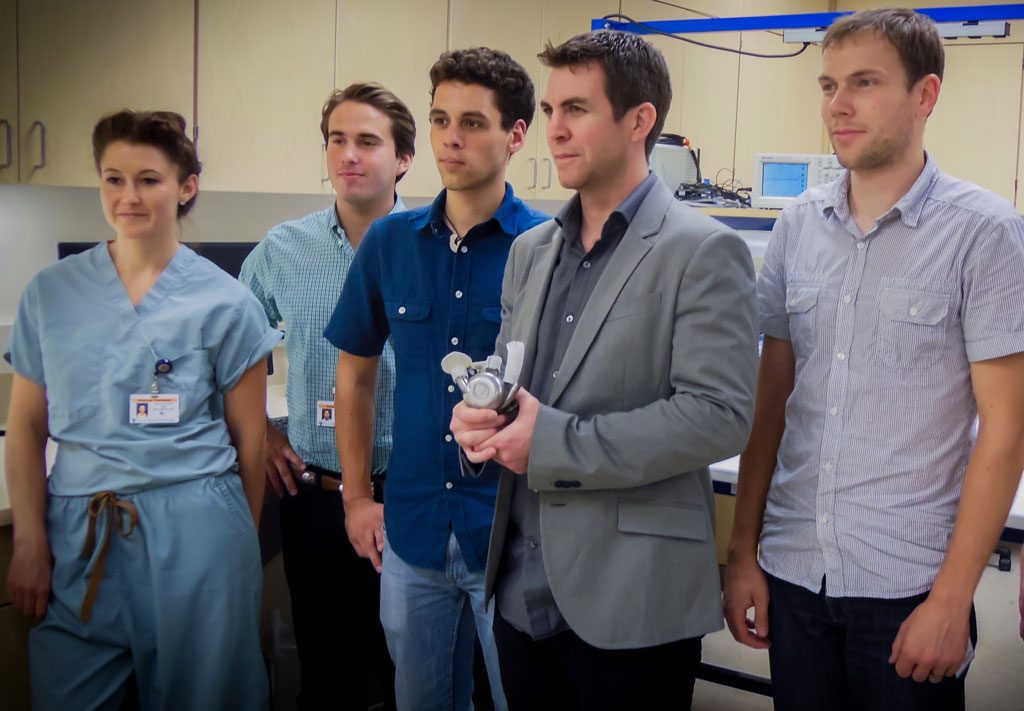 Herrera landed an entry position with BiVACOR, a privately held company founded in 2008 by Australian researcher Daniel Timms, who had recently joined forces with Dr. William Cohn in landing a new home for his bionic heart project. Soon researchers from around the world relocated to the Houston headquarters.
Herrera made a strong enough impression during his brief entry-level stay that he returned to BiVACOR after his graduation to join a staff of elite engineers, medical specialists and business executives, all diligently working to advance their ground-breaking technology.
"The time was perfect in a number of ways," Herrera says. "They were looking to optimize the hydraulic design, correct pressures and flows and I had just concluded courses on fluid mechanics and pump analysis. We went through hundreds of 3D designs within only a few months and finally discovered what worked."
The new engineering kid on the block came on board with the medical design roughly 50% complete and immediately recognized the urgency in play as this team aggressively pushed forward to advance earlier technologies.
"One of the first things you have to realize is that these are high stakes and you have to respond to the pace," Herrera says. "You're surrounded by PhDs with an 'I need this yesterday' mentality. They're invested. Mistakes are going to be made but you can't take criticism personally. Roll with it and move on. There were those who couldn't adapt. I just tried to fight through the obstacles and thrive under pressure."
Heart disease is the leading cause of death in both men and women in the United States. About half of people who develop heart failure die within 5 years of diagnosis with current growth rates predicting a 25% increase in incidence by 2030. With only 4000 donor hearts available globally each year, thousands are dying every day waiting for transplants.
The miracle of a commercially available device small enough to be implanted inside a child to completely replace the function of the native heart is beyond measure.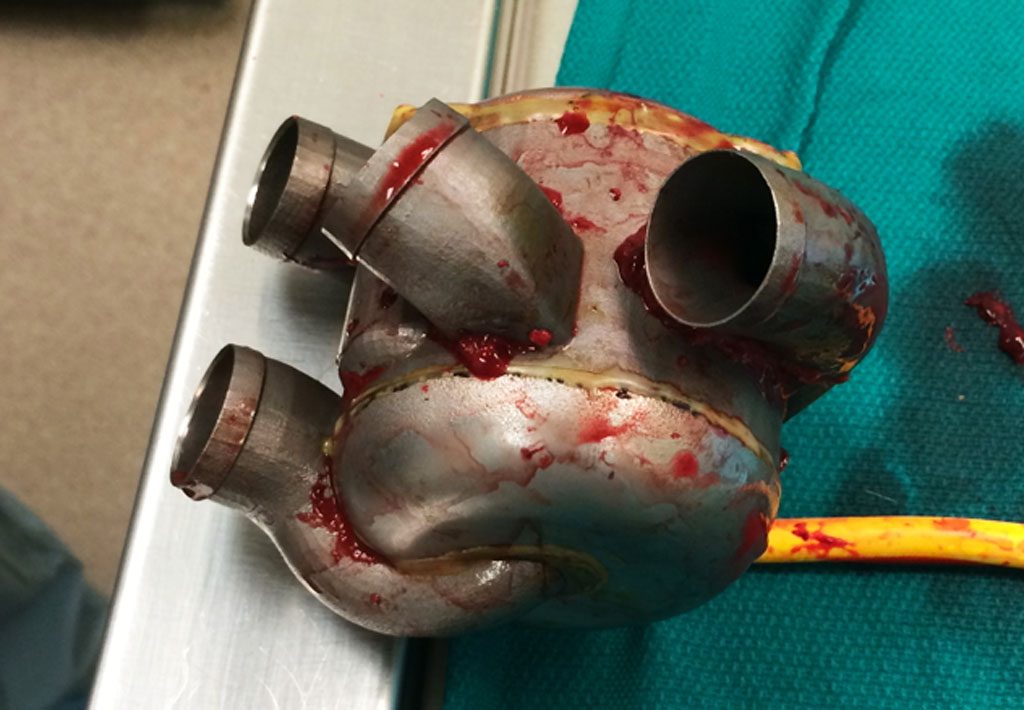 "BiVOCAR's goal has always been for this to be destination therapy," Herrera says. "The pump responds and adapts to your body's activity when you get up, sit down, walk, run, climb stairs, rather than passive control which couldn't change pressure or flow. It's revolutionary in so many respects."
Herrera takes pride in not only his contribution to nearing the project to 95% completion but also in continuing the strong family legacy at St. Thomas and in medicine.
Father Hector '79 is the Chief of Anesthesiology at Methodist West Houston Hospital, a member of the Medical Executive Committee who sits on the Board of Trustees.
Uncle Carlos '75 has specialized in Internal Medicine at Memorial Hermann after graduating from Harvard Medical in 1983.
Michael '15 has followed his older brother's lead is now an undergraduate at Purdue.
"I was definitely pushed to excel, both at home and at St. Thomas," Herrera says. "There was always a demand to meet the highest standard, portray yourself in the most positive manner possible. I think years on the golf team absolutely honed that competitive nature. You have to compete everywhere in life if you expect to reach your goals."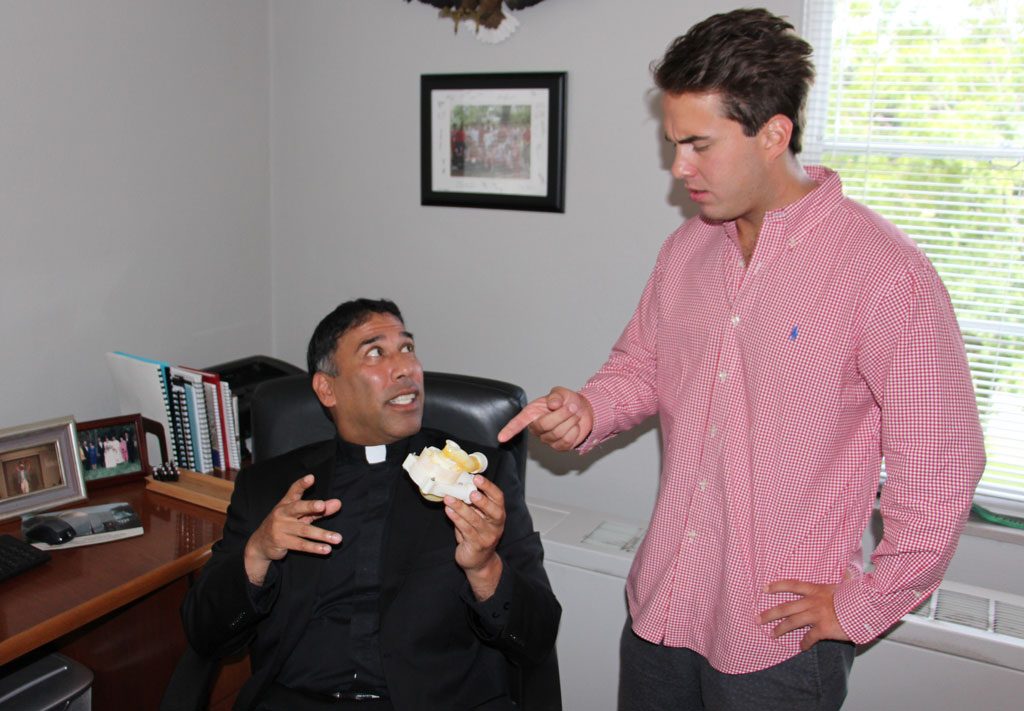 Herrera recalls a particular inspiration sparked by current St. Thomas President Fr. Kevin Storey, CSB who was a member of the STH math faculty during Herrera's Eagle years.
"Fr. Storey's geometry courses were innovative, very visual, really caught my attention," Herrera says. "That was the first math environment that really gripped my interest, created a curiosity. It's one of the biggest reasons I got into engineering. It was fun."
—
Herrera began his MBA track this fall and is on schedule to finish by 2017. He believes he'll be properly prepared to re-enter the marketplace harnessing a more comprehensive set of skills.
"I've had an invaluable experience in terms of design at the Heart Institute," Herrera says. "Now it's about learning the strategy of how to take a device to market, cultivate financing, execute supply chain and manage personnel. I'm looking to grow an understanding of the total package."
A package that includes a leap in global medical science.
Catholic. Basilian. Teaching Goodness, Discipline and Knowledge since 1900.