St. Thomas Athletic Director Mike Netzel has announced Gary Hall as the next head coach of Eagle Basketball, a noted developer of talent and gifted tactician with a rich history of championship caliber success in building and maintaining programs with a strong commitment to priority in academics.
With more than a quarter-century of superior head coaching experience in Northern Virginia, Hall is a proven leader, proven winner, and focused competitor who develops a great rapport with student-athletes and their families, establishing an immediate trust and long-standing relationships that last well beyond the college preparatory experience.
"There was great interest in this position and the more I learned about Gary, the more convinced I became that he is the exact fit we need to meet our ambitious expectations for many years to come," Netzel said. "Gary is a high-energy, high-integrity person, with a thick and extensive background rooted in winning, not simply coaching a varsity team but executing all aspects of the program and galvanizing a group with great communication for a clear and decisive purpose."
After two stints at Herndon High School, Hall posted an overall 392-189 record with eight conference championships, one regional title and three state tournament appearances.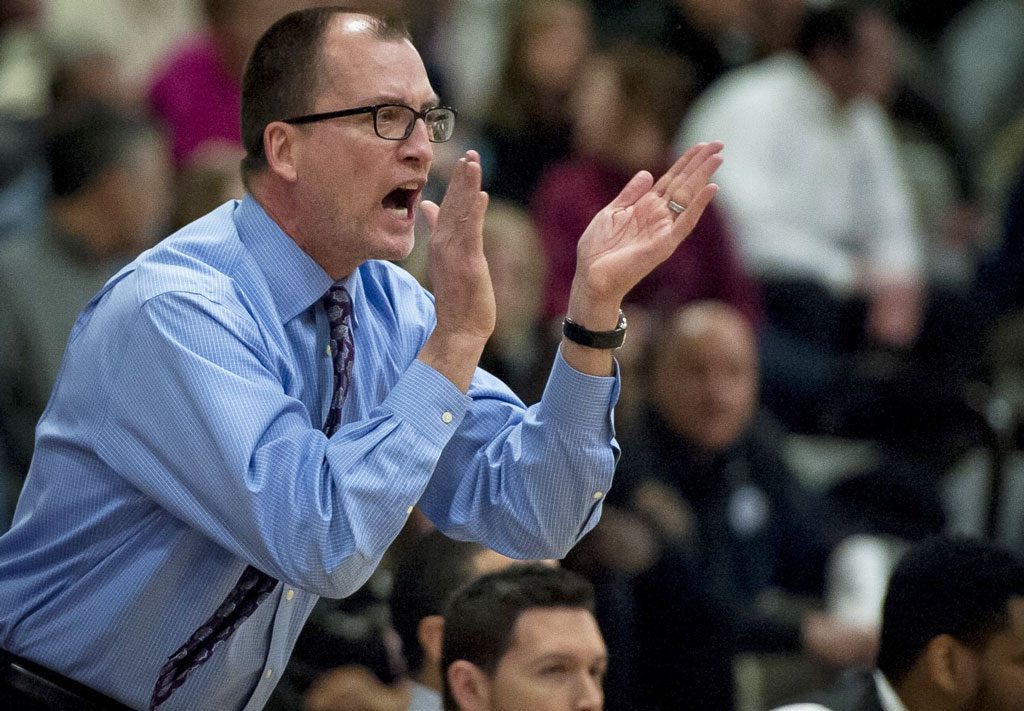 His 2006 team reached the Virginia AAA championship final with three-time Virginia Player of the Year and McDonald's All-American Scottie Reynolds, who later earned All-American distinction at Villanova leading the Wildcats to the 2009 NCAA semifinals, the program's first Final Four appearance since the 1985 national championship.
In his one season at private Middleburg Academy, Hall orchestrated a 28-6 campaign with the conference championship and a no. 2 final ranking in the Virginia Independent Schools Athletic Association.
During his tenure in Northern Virginia, Hall coached more than three dozen student-athletes who advanced their careers to the collegiate level, including future Duke All-American and national champion Grant Hill, an eventual seven-time NBA All-Star.
"My responsibility is to put student-athletes in the best position possible to be successful," Hall said. "Where I'm most proud is that my previous teams competed hard every single night. There was a cause within the program that drove each and every player regardless of talent or playing time to perform with determined effort to not be denied.
"Basketball is important to me and I bring an enthusiasm and intensity. And you look for the same from the school and the administration. St. Thomas has much of the same great tradition that I saw in many of the schools in the (Washington Catholic Athletic Conference). The goal here is not to win a USA Today national championship but I absolutely believe there are goals both in Houston and in the state that we can reach that haven't yet been accomplished."
In June 2016, Hall made what he called "a family decision, not a teaching or coaching decision," resigning at Herndon after 23 years to relocate and take over the same position at Nacogdoches High School in East Texas so as to live in the same state as his twin daughters, Morgan and Ashley.
Hall inherited a program that won one game the previous season and ignited a quicksilver change, racking 23 victories and the district championship, advancing through two rounds of the UIL state playoffs to the 5A regional quarterfinals.
"I'm fortunate that I was positioned for St. Thomas to chose me to lead the immediate future and I choose to be a part of St. Thomas because of the great dedication and resources needed to support a model where best is the standard. That will be our theme to start … best is the standard," Hall said.
Last season Eagle Basketball finished 16-16 and was eliminated in first round of the TAPPS 6A playoffs after consecutive trips to the state semifinals in 2016-17. In 2008 the Eagles ended a 17-year state championship drought and then followed with the program's most recent title in 2011.
Netzel's due diligence researching and evaluating new leadership included emphatic endorsements and rave reviews of Hall from former Rockets assistant and University of Houston head coach Kelvin Sampson, and one-time Rice University head coach Mike Rhoades who was as an assistant at Virginia Commonwealth from 2009-14 before accepting the head coaching job at VCU in 2017.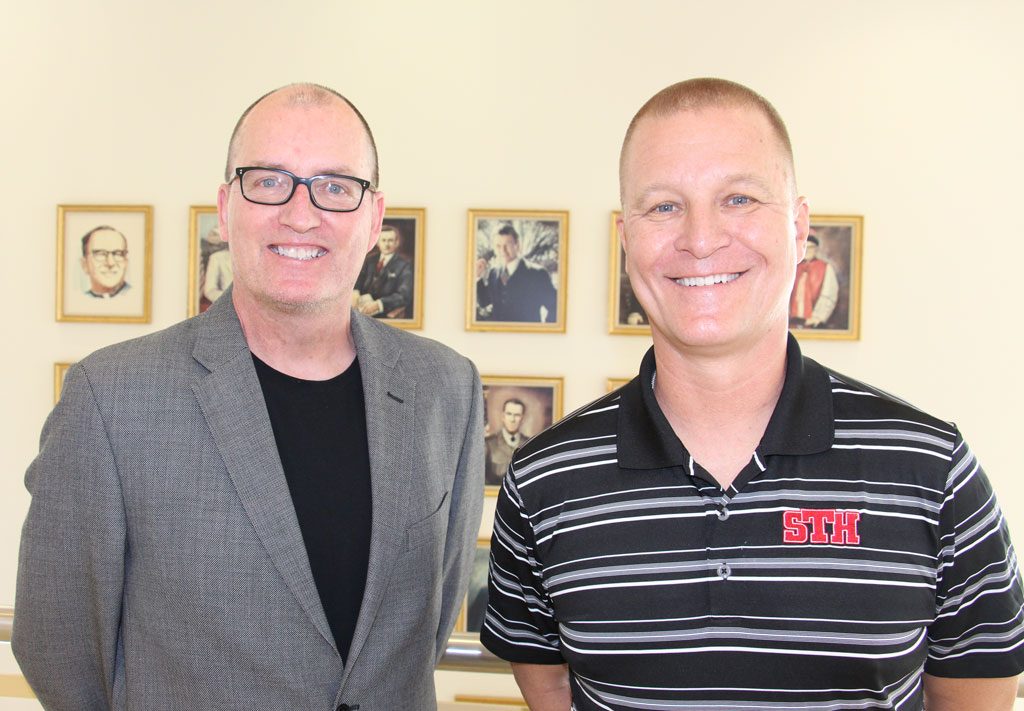 "The consensus is that Gary is first and foremost a teacher," Netzel said. "In equal measure, he is a difference-maker in terms of in-game strategy and adjustments. And his teams and players improve, every game, every season, not just the elite talents but the student-athletes whose last basketball is at St. Thomas. There's a great balance integrating those two groups that is crucial in our program."
Hall's on-court results are predicated on a style of play influenced if not dictated by the personnel available while the brand of basketball is never negotiable. His teams are known for their team-oriented offense and stout defense. But most importantly is his pedigree, vision and plan to serve as the architect of Eagle Basketball.
"I want kids in the Houston area growing up wanting and striving to be basketball players at St. Thomas," Hall said. "That's a challenge but we'll cultivate the relationships through summer camps here on campus and become a more visible presence at youth league games, creating a buzz and identity that drives interest in our program and our school.
"I see this as a great opportunity to grow as a coach and begin a new chapter to my career. Reckling Gymnasium is my new home. I'm attending an AAU tournament this weekend and I can't wait to wear the Red and White representing St. Thomas."
Eagle Fight Never Dies!