St. Thomas celebrated the achievements of its Class of 2018 during the 118th Commencement Weekend with the faculty, family and friends who supported and inspired their extraordinary accomplishments. The latest scholar graduates will be attending more than 60 colleges and universities in and outside the United States, earning $13.5 million in merit-based scholarships.
[

CLICK HERE FOR THE 2018 COMMENCEMENT CEREMONY

]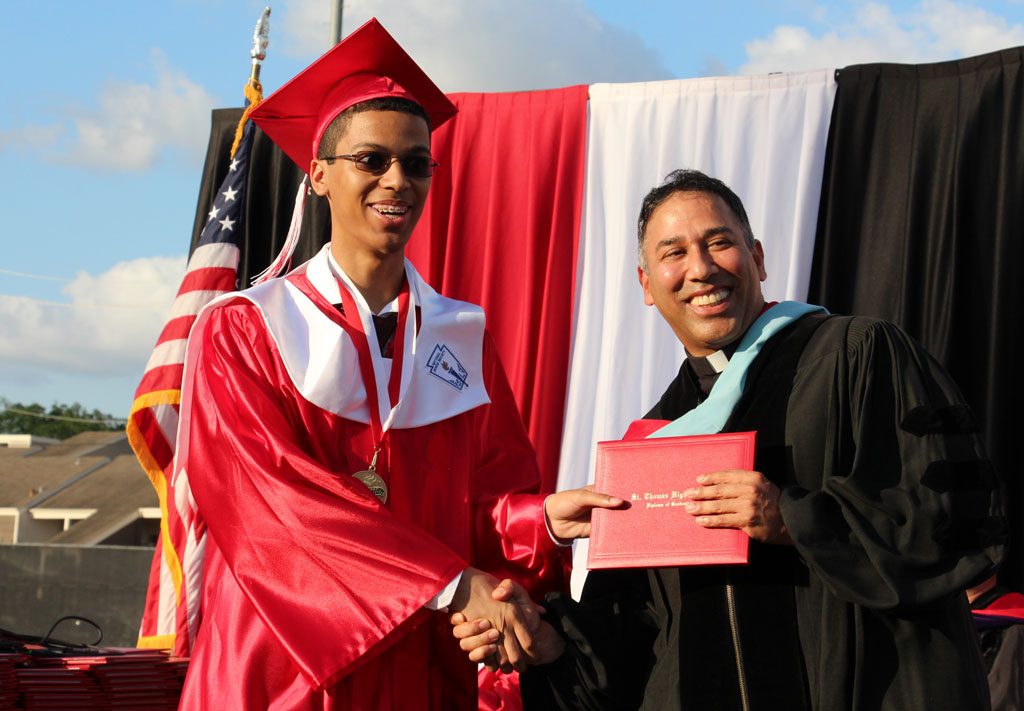 [CLICK HERE FOR GALLERY OF LEGACY GRADUATES]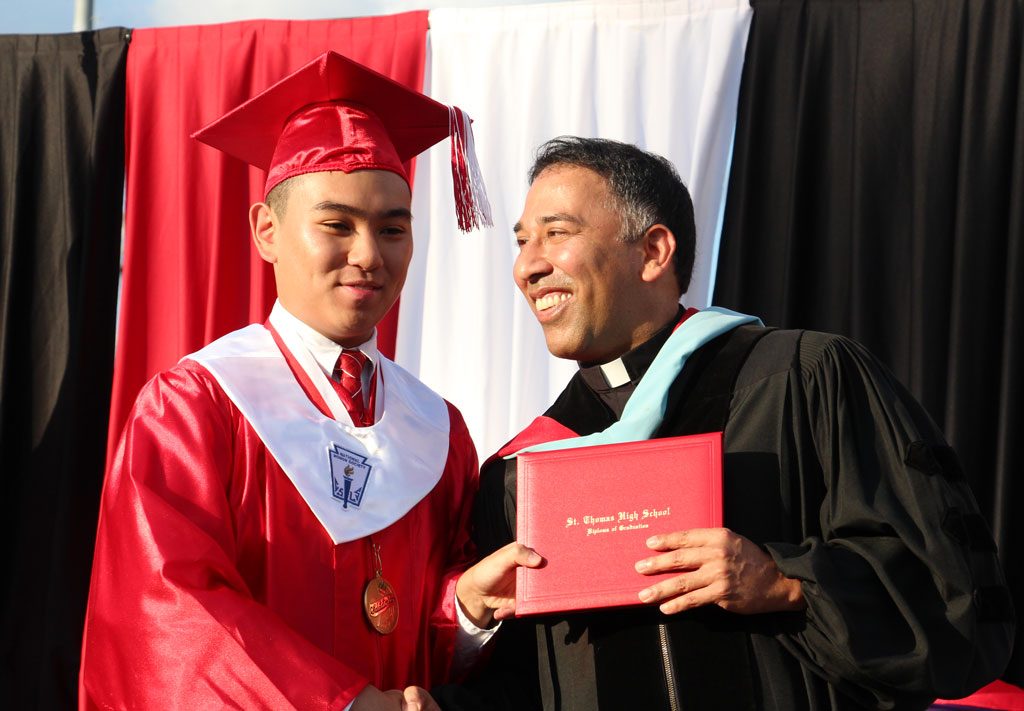 [CLICK HERE FOR COMMENCEMENT GALLERY]
Commencement is one of the most special weekends in the life of our Eagle experience, a festive and colorful event saluting our students who have contributed to our scholarship and learning in significant ways, enlivening our Basilian mission with their passion and talents, and impacting the lives of people across our extended community without borders.


We are deeply grateful to our speaker Tom Vaughn '85, CEO of Vaughn Construction, long-time devoted St. Thomas benefactor and champion for Catholic education in Houston. The father of Jay '15 and Everett '18 who have continued the family's academic legacy at Texas A&M University shared invaluable insights and testimony with our graduating seniors as they continue on the path to being lifelong learners, embracing the unpredictable world that lies before them while always serving as an example of goodness, discipline and knowledge.

[CLICK HERE FOR COMMENCEMENT GALLERY]

[CLICK HERE FOR THE EAGLES' NEST SPRING 2018]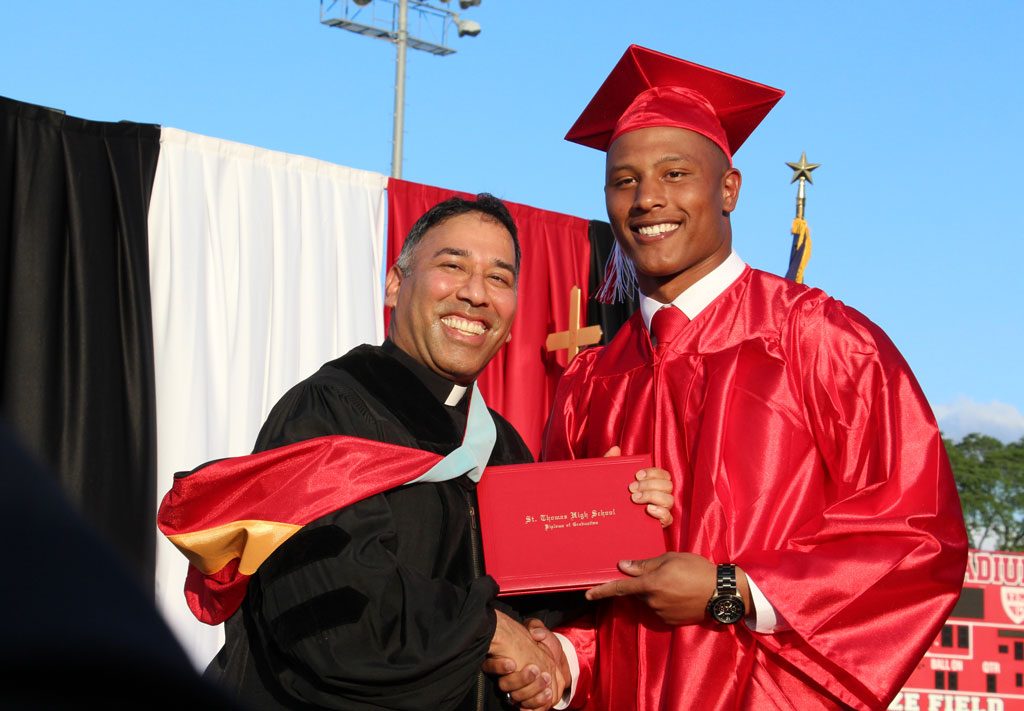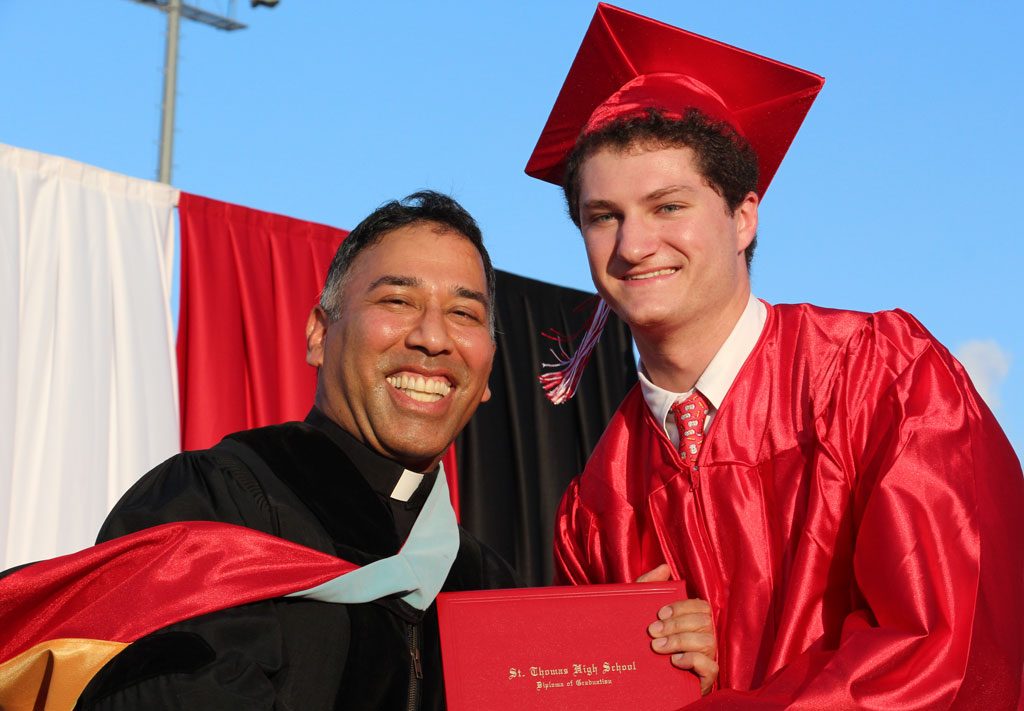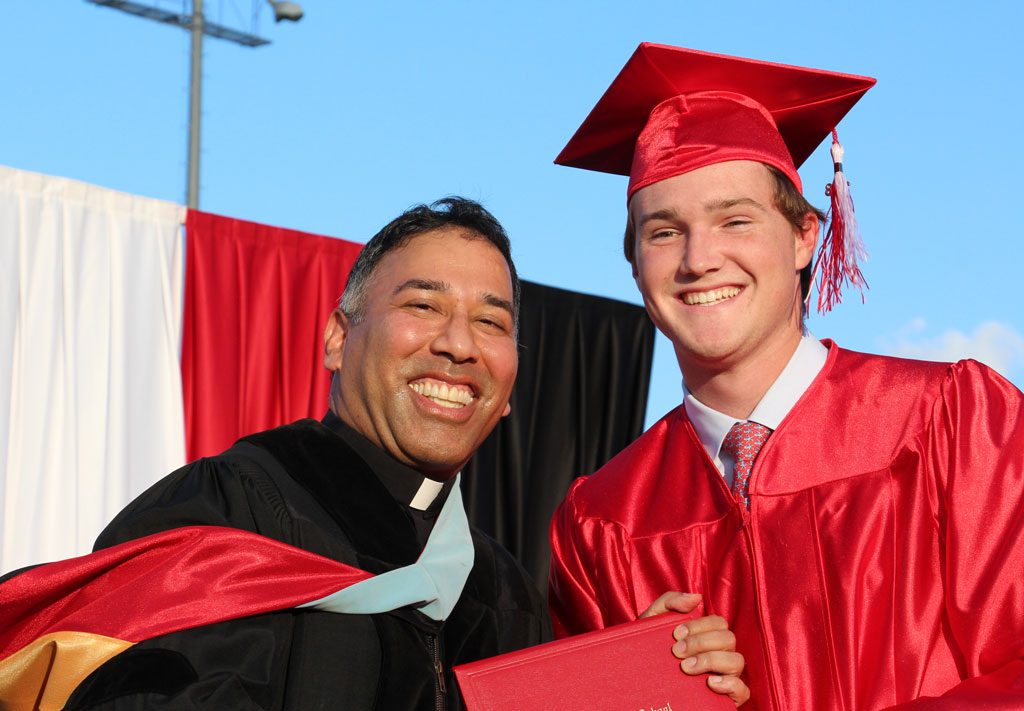 We are deeply proud of all in the Class of 2018, for all they have accomplished, all they have become and wish them all the best in whom they will be as they begin this next stage of their journey.












Catholic. Basilian. Teaching Goodness, Discipline and Knowledge since 1900.