When Valedictorian Juan Castillo '18 wasn't sifting through significant merit-based academic awards to attend Harvard University or the Massachusetts Institute of Technology (MIT) or the California Polytechnic State University … when he wasn't earning Semifinalist distinction in the National Merit Scholarship Program's 63rd competition … when he wasn't augmenting his deep and exemplary AP pedigree with course work at the University of Houston … he could routinely be found in the St. Thomas Learning Commons, not necessarily to further push his own academic pursuits but lead and serve in tutorial sessions for his fellow Eagles scholars.
"I wasn't learning at St. Thomas just for myself, but also to help others, an extension of what I hope to become, studying medicine and becoming a neurologist," Castillo said. "Attending Harvard is a childhood dream come true. Academics were my driving force at St. Thomas, always striving for the best results, but primarily to put that knowledge in play for a greater good."
Harvard has carried the gold-standard tradition of quality academics and prestige in the United States for nearly four centuries. For Castillo, embracing his richly deserved opportunity means being bringing a fresh mind "to the most challenging curriculum. I plan to travel abroad to study and expand my world. I love languages and discovering the unknown."
[

CLICK HERE FOR THE EAGLES' NEST SPRING 2018

]

Castillo often displayed a never-be-denied "determination" that supported his full-frontal focus in fortifying the exemplary academic profile to move his academic career forward to the oldest higher education institution in the country.

And through his St. Thomas experience, Castillo gained an acute understanding of the divergent value of education. College is not simply acquiring practical skills but seizing a temporary destination to discover possibilities. College is not where students clamor to climb into a career box but to extend outside all the individual boxes students occupy. The most important marketplace skill is creativity, and creativity requires curiosity, questioning assumptions, resisting conventional thinking, and an ego with the courage to be wrong. Often.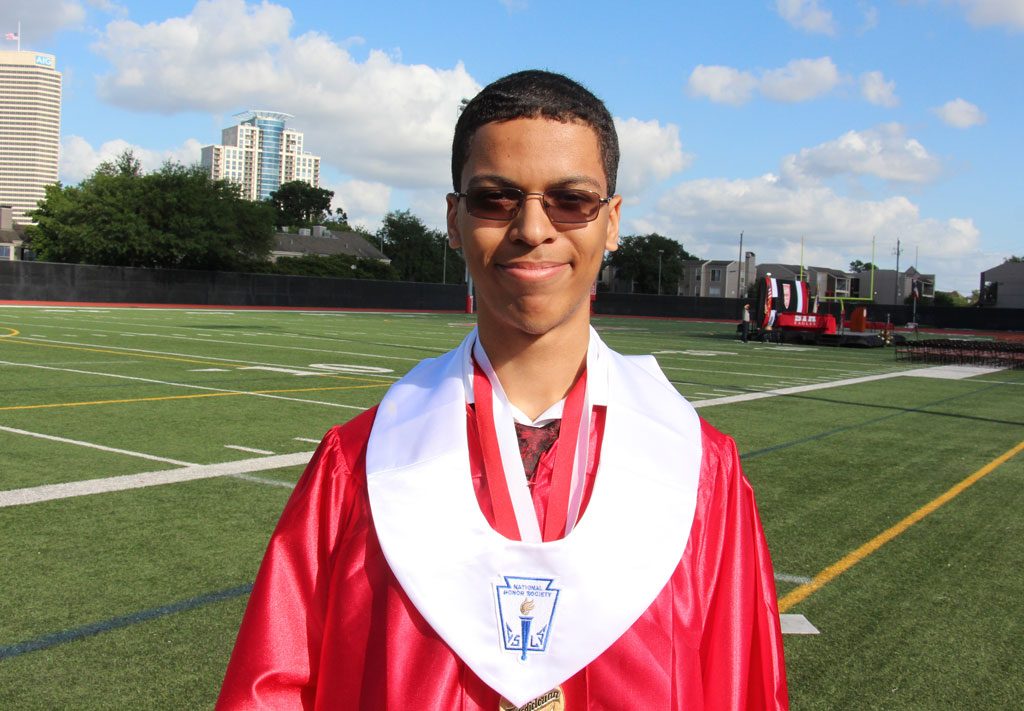 "If the grade was a 98, I wanted a 100," Castillo said. "When I needed to satisfy questions unrelated to the actual grades, I would quiz my teachers, never allowed anything to hold me back. Even if my instructors thought my standard was enough, I wanted to go beyond. And now Harvard is the payoff."

In his four years at St. Thomas, Juan Castillo transformed his thinking, then his expectations and now with firm belief, his life, hungry and equipped to craft solutions from beyond the narrow confines of a discipline that may have originally posed the problem.

[CLICK HERE FOR THE 2018 COMMENCEMENT]

[CLICK HERE FOR 2018 COMMENCEMENT GALLERY]

[CLICK HERE FOR 2018 COMMENCEMENT GALLERY]

[CLICK HERE FOR 2018 LEGACY GRADUATES GALLERY]

Catholic. Basilian. Teaching Goodness, Discipline and Knowledge since 1900.