Francisco (Paco) Magsaysay '86 finds himself in the midst of a freezing frenzy beyond his hottest and wildest imagination.
In roughly a decade his Carmen's Best artisanal ice cream brand (named after Magsaysay's only daughter born in 1997) is setting the standard while sweeping his native Philippines from supermarkets to stand-alone kiosks throughout metro Manila.
And for the supreme seal of approval – the highest honors from none other than His Holiness.
Two years ago on his return from a papal trip to the Philippines, Pope Francis sampled mini-cartons of Carmen's Best aboard his Philippine Airlines charter. After sizable portions of Malted Milk, Pistachio and Brown Butter Almond Brittle, Magsaysay suddenly had the ultimate testimonial endorsement … the preferred choice of the pontiff.
How sweet is that?
Magsaysay's entry into what has morphed into the frozen arts was quite by accident. Or necessity. Or serendipity.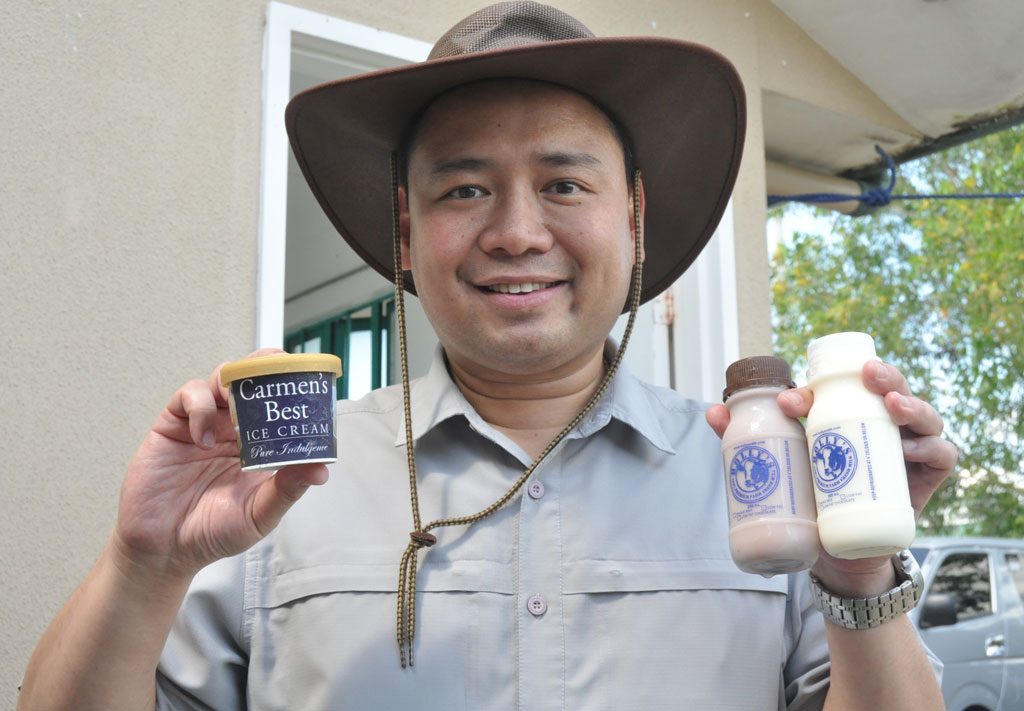 In 2007 his father Jun Magsaysay, a Filipino politician and businessman and the son of former Philippine President Ramon Magsaysay, was part of a dairy farm purchase in Bay, Laguna. The intent was to deliver 100% fresh pasteurized milk to a market not conditioned for a premium brand with only a 10-14 day shelf life. However, the team couldn't push product quickly enough and were left with a substantial supply glut.
Paco began cold-calling prospective clients to expand the business, only to be met with a steady stream of slammed rejections.
The game-changer proved to be a weekend encounter at the exclusive Amanpulo Resort, one-time playpen for the likes of Al Pacino and JFK Jr, where Beyonce and Brad Pitt have holidayed. The native New Zealander general manager instantly had an appreciation for Magsaysay 's luxurious offering which would be consistent with the ultra-standards of the secluded getaway. The exclusive nature of the account served as a much needed stabilizing corporate relationship and soon Magsaysay discovered a catalyst for future growth.
Magsaysay hatched an idea to churn much of the over-supply into ice cream. But just not any confection. His vision called for a pre-industrial small-batch method incorporating simply dairy, nuts, and optimal flavoring combinations. No additives. No water. Not a hint of mass production. Just 100% all-natural fresh cow's milk and cream, and only the very best imported ingredients from around the world would be worthy for Carmen's Best (named after Magsaysay's only daughter born in 1997).
The finest vanilla beans from Madagascar, pistachios from Sicily, malted milk from England and chocolate from Switzerland were sought and acquired.
Magsaysay's intent was as simple as his recipe for ripe indulgence.
"Let's sell this and see what happens."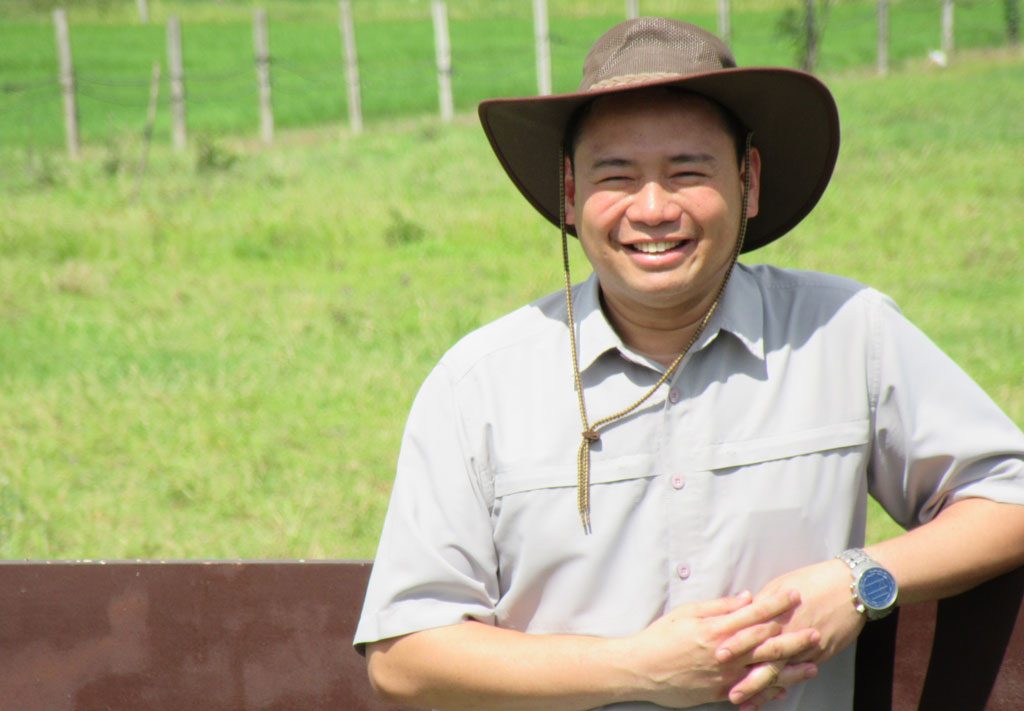 With an emphasis on pure rather than profit margin, Carmen's Best enjoyed steady if not substantial two-year momentum.
Yet the art of artisanal can be complex and time-consuming – the taking of a liquid, raising it to a high temperature, turning it into a solid in order to serve in a semi-solid state. Then packaging, wholesaling, branding and distributing minus the clout of a global food giant such as Nestle or Unilever.
Fortunately for Magsaysay, the demand for dense and rich, smooth and creamy proved appealing to a demographic ranging from five-years-old to 80. He recognized his venture was more than mere dips for dessert. He was in part relating to a fabric of life, rich sensory experiences and memories that enabled his Carmen's Best to bring about communal endeavors that connect generations.
Who doesn't scream for ice cream?
"There's a lot of hard work, persistence and the Man upstairs that have gotten us to this point," Magsaysay says of his venture. "Twelve-fourteen hours a day, seven days a week. And I got that ethic from living in the United States, that never-quit attitude. I value my time at St. Thomas. That was a disciplined culture that has stayed with me throughout my life."
Magsaysay was 12-years-old when he arrived in Houston from Manila. His eighth-grade year at St. Vincent de Paul Catholic School was the stepping stone to St. Thomas. He then graduated from fellow Basilian University of St. Thomas with a degree in Marketing while working part-time at United Parcel Services and returned to the Philippines to apply his studies and experiences to the family business.
"I never thought I would be back in the United States."
What brought Magsaysay back to Houston nearly two decades later was an ominous life-threatening soul-gripping revelation.
Cancer.
The initial 2013 diagnosis in Manila prompted a second opinion at the renowned MD Anderson Cancer Center. Given its groundbreaking research, innovative clinical care and superior resources and technology, Magsaysay was presented with a more hopeful opinion. But his fight for life would demand an immediate chemotherapy cycle and five-year maintenance plan nonetheless, battling a deadly disease with treatment that often takes a toll all its own.
"At the beginning (of the treatments) I thought I was going downhill because the chemo can be a crusher on your system," says. "I didn't know if I should get my personal and professional affairs in order, expecting the worse. One day you're thinking you're near the halftime of your life and then the next you are suddenly hit with what could be a fast forward to the fourth quarter … maybe the final two minutes."
But Magsaysay's cancer was identified in the earliest stages and he cleared his latest MD Anderson checks to cease his yearly mandated visits.
"In a way, cancer was a blessing," Magsaysay says matter-of-factly. "The disease wasn't strongly developed yet. It was found and treated quickly. I had access to the best medical assistance. And the danger causes you to take inventory of your life and eliminate distractions, make time for what is most precious. That attitude can be life-changing in and of itself. I became more patient with people and circumstances, more tolerant. That aura you convey reinforces within you a confidence of what is right. The belief that every day is a blessing can and does have an influence on others in your path. I believe everything in life happens for a reason, every relationship happens when it's supposed to happen."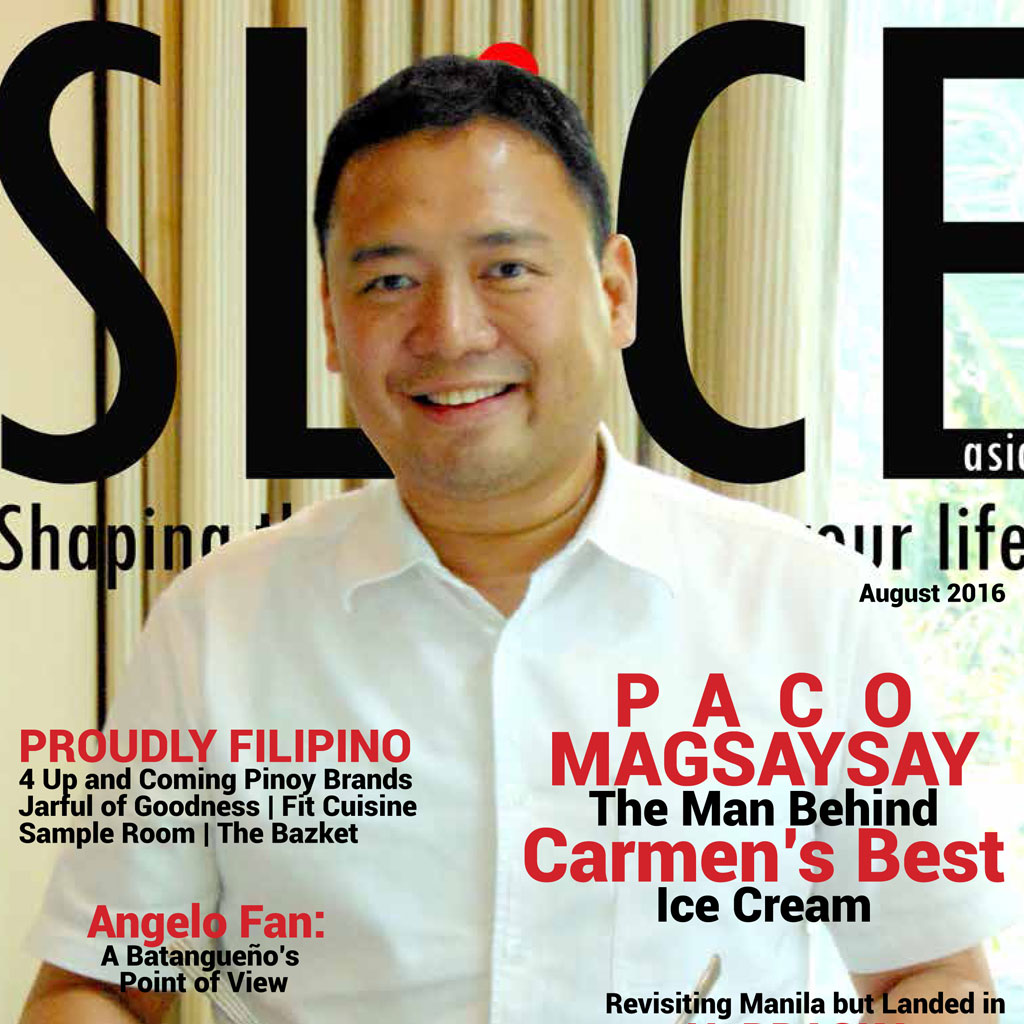 What is happening for Magsaysay is an ever larger imprint in the small world of high-end ice cream crafted the old-fashioned way.
Carmen's Best now features more than 30 flavors … from
Salted Caramel, Brazilian Coffee and Green Tea … to Butter Pecan, Birthday Cake and Coconut Cookie Dough.
Even Avocado, Ube and Turkish Baklava.
Seriously.
The latest expansion includes a direct-to-market enterprise in the Galleria-esque Glorietta 3 in Makati which serves shopping, dining and entertainment offerings in the vibrant convergence point of the central business district.
Undoubtedly a sweet spot for a scoop shop.
Magsaysay is also considering exporting to Southeast Asian countries soon.
He is humbly proud to have molded such powerful prestige through a pursuit through product purity, creating a pedigree identified with artfulness and innovation, if not rainbow sprinkles.
And award-winning recognition aside, Magsaysay is motivated by more than collaborating on ice cream concoctions and mastering the marketplace. Since starting operations in 2011, the company has donated a portion of its proceeds to the Philippine General Hospital's Medical Foundation in Manila, a non-profit organization providing health care for indigent patients.
A philanthropic effort most consistent with the Basilian credo of Teach Me Goodness, Discipline and Knowledge.
How sweet is that?
Catholic. Basilian. Teaching Goodness, Discipline and Knowledge since 1900.