It is with profound sadness that the extended Eagle community mourns the loss of Tom Horan '62 who passed away Saturday from the after effects of a stroke. He was 73.
A famed restaurateur and public relations maestro mastermind … Houston's Mr. Irish and long-time commander of the city's St. Patrick's Day parade … deeply devoted father and husband … tireless ambassador for his beloved St. Thomas and advocate for Catholic education in Greater Houston … all with an amazingly inexhaustible passion and kindness.
"St. Thomas has lost a legend and galvanizing torch-bearer," said Vice-President for Advancement Mark deTranaltes '83. "We share a heartfelt gratitude for all that Tom contributed throughout our city throughout his charmed life. His strong faith was the foundation for the impact he made on countless lives. Tom never stopped being a cherished mentor and inspiring presence. We all grieve his passing and celebrate a remarkable life that was so well lived."
The prayers and thoughts of the Basilian Fathers are with the Horan family, including his wife Jeani, sons Tom III '85 and Gregory '89 and and grandson Thomas IV '17.
A vigil will be held Thursday from 5:00-7:00 p.m. at St. Anne Catholic Church, 2140 Westheimer Road. The funeral Mass is scheduled for Friday at St. Anne's at 10:00 a.m.
This article was originally published in the 'Eagles Nest' Spring 2016.
Months before his 50th wedding anniversary, weeks counting down to the hallowed St. Patrick's Day, Houston's Mr. Irish emeritus Tom Horan '62 eagerly welcomes his guests from St. Thomas, and needs only a matter of minutes to offer a mid-morning beverage.
A half ounce (or more) of Irish whiskey along with two ounces of orange juice.
As Horan proclaims with absolutely no hesitation … It's five o'clock somewhere!
And not just any ordinary or even legendary fine dram is deemed fit for Horan's self-styled Irish Eye-Opener, but rather his personal Old Tom Horan Irish Whiskey, the label bestowed by long-time friend John Rydman, the owner of Spec's Wines, Spirits & Finer Foods.
For an Irish guy that's better than being canonized a saint!
Horan is slowed a bit at age 70 by a series of heart attacks, including one while marching in Houston's 2012 St. Patrick's Day Parade, and losing his left leg to complications from diabetes. But his quicksilver spirit and infectious personality remain intact. And his deep Irish emotions swell and his eyes tear when casually asked about the impact attending St. Thomas has had on his life.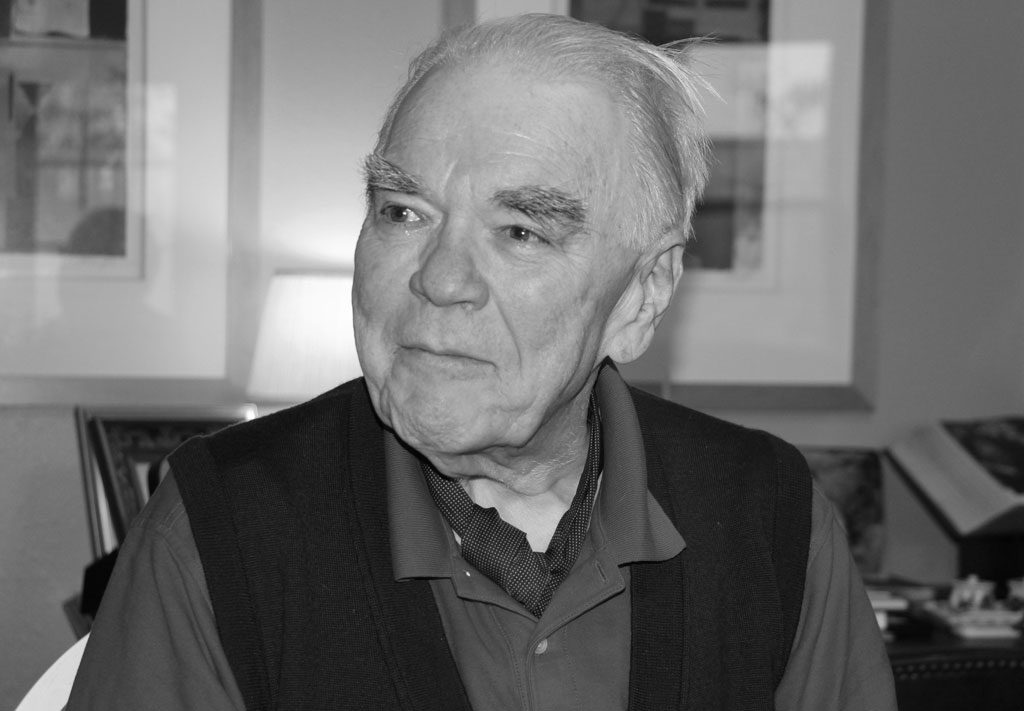 Long ago I came to appreciate my education … Teach Me Goodness, Discipline and Knowledge … the Basilian credo.
I learned to treat people the way I wanted to be treated … goodness.
Discipline … know your limits and boundaries.
Knowledge … is not always pure academics but the ability to think for yourself … to determine from right and wrong. I never felt as if I had to be the smartest guy in the room. And that was from my experience at St. Thomas … and the University of St. Thomas. I have so much respect for the Basilians for what they taught me.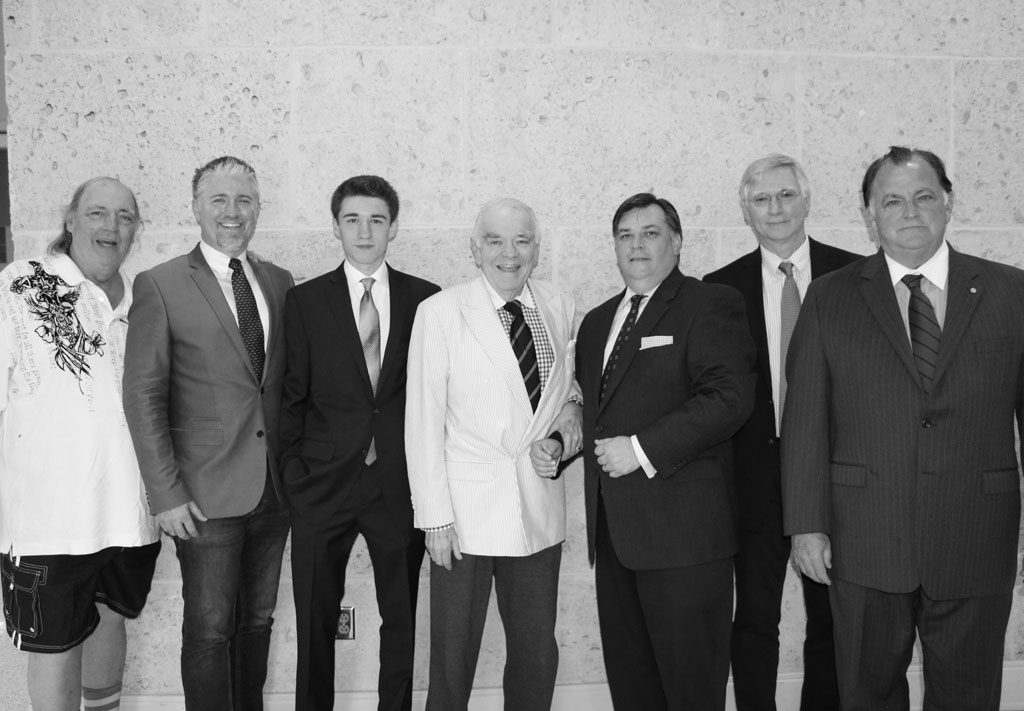 Horan met his wife Jeani at UST and married at age 21. Sons Tom III '85 and Gregory '89, followed by grandson Thomas IV '17, continued the family's strong Eagle legacy along with Tom's brothers George '64, Timothy '73 and John '71.
I never demanded A's in the classroom… just that the kids do their best. At one time Gregory was determined to underachieve his way into public school. During a pointed parent-teacher conference he was told … F's at Lamar and Lee High School are free … here they cost $10,000 … get off your butt and start working.
Horan's father hailed from Stamford, Connecticut, his mother Mount Vernon, New York. They stopped in Houston on their way to pave a bright future in California and never left. Tom was born at St. Joseph's Hospital and grew up in the shadows of the same River Oaks address he and Jeani have lived for nearly half a century.
Stories of deceased Tom Senior prompt the city's patron to all that is Green and White and Orange to beckon Jeani with an all too familiar request, cue and play a particular CD track from The Irish Tenors, and for the second time, Horan is spiked with sentiment as the classic Irish ballad "The Old Man" reverberates throughout his living room, one chorus demanding accompaniment.
I never will forget him
For he made me what I am
Though he may be gone
Memories linger on
And I miss him, the old man
Horan began making his professional mark in men's retail, first Foley Brothers and later Walter Pye. He then opened Birraporetti's restaurant in River Oaks, a nod to an Italian mother and Irish father. Eventually, Horan found his fastball in public relations, pounding the strike zone for a wide array of clients such as Black-eyed Pea and Del Frisco's restaurants, Irish Airlines, Absolut Vodka and (naturally) Jameson Irish Whiskey.
But there was no better glove-like fit than pitching in the 1980s for the city's iconic Shamrock Hotel which was opened in 1949 by brash oil giant Glenn McCarthy – and shut down and leveled in 1987 after the Texas Medical Center purchased the property.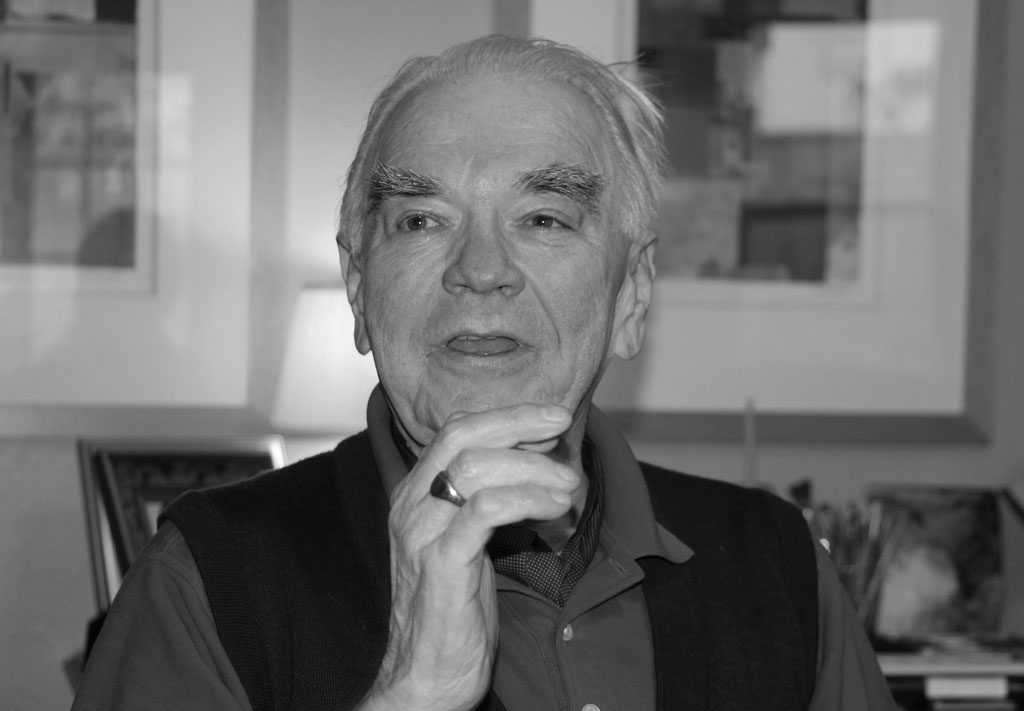 The last St. Patrick's Day there was an unbelievable event. Huge turnout. Mr. McCarthy was honored with a gathering in the Emerald Room … and another 2,000 patrons in the Grand Ballroom. At 12 noon I had four security officers escort Glen to meet the crowd. Twenty-eight piece bagpipe band bellowing. He reaches the stage. I said let's have a round of applause for our founder. Enormous ovation. I hand him the microphone. They turn quiet. He says four words … screw the Medical Center … and walks off. The room absolutely roared.
No Horan campaign hammered harder and louder than his famed Knife & Fork Club's America's Top 10 Steakhouses (now Tom Horan's Top 10 Club).
In the late 1980s, Horan was searching for a creative strategy to separate the newly formed Del Frisco's brand from national franchises invading the Dallas market. Horan conceived a top-10 ranking of acclaimed gastronomic sensations setting the standard for all that is magnificently aged, marbleized and two-finger-thick, the glorious charred, sliced thick and served rare.
The recognitions were released through the calendar year and appeared prominently in airline in-flight magazines where the likes of Peter Luger in Brooklyn, Chicago Chop House, Seattle's Metropolitan Grill, Manny's in Minneapolis were routine all the rave, along with Del Frisco's Double Eagle in Dallas.
Brilliant.
The initial high-gloss rating and reviews gave founder Dale Wamstad instant credibility and launched a profitable relationship with customers and Horan that stood the test of time.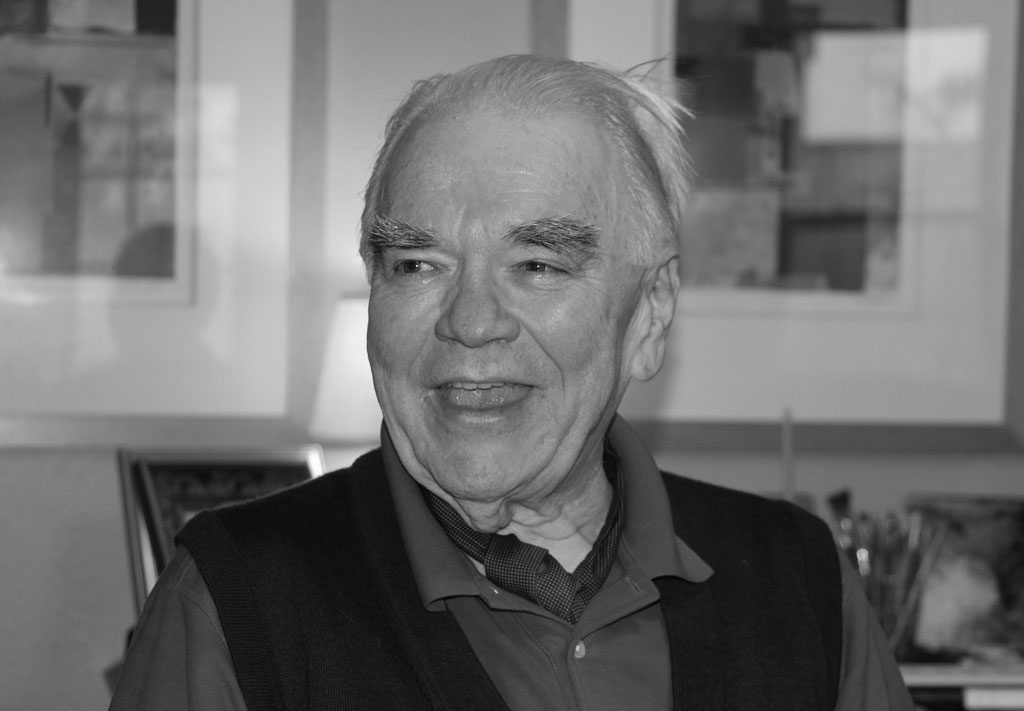 A few years ago Gene called me and said come up to Dallas. He hands me a sizable check. Good number. Said that's for helping me become so successful. I said that's damn nice. Next morning I'm reading the Wall Street Journal and Dale is selling the restaurant for $27 million. Called him right away and say you cheap (blank), is that the biggest check you can write!
Horan is renowned for a signature sartorial splendor and a shoe collection that would rival Imelda Marcos, all often on colorful display when ushering Sunday morning Mass at St. Anne's Catholic Church. He's equally well known as a fearless community leader and ferocious fundraiser for causes near and dear.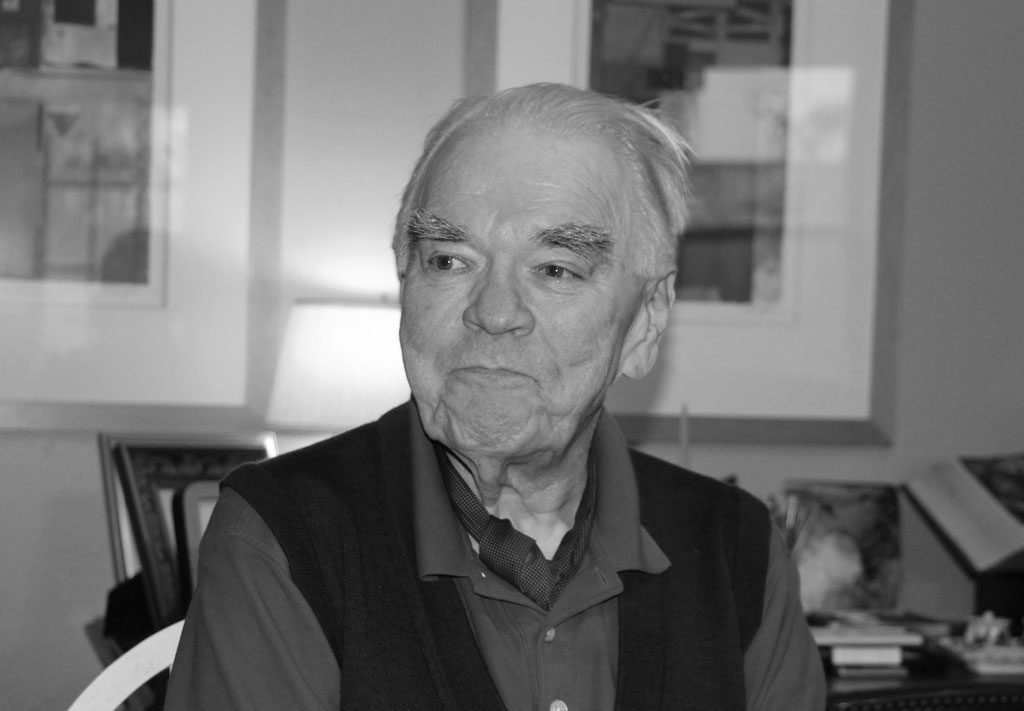 I've stopped wondering what I'm going to do when I grow up. No more mountains to climb. Throughout it all … I never looked at anything I did as if it were a job … always something I wanted to do. I loved what I did. Never an easy road but always the love of my life … along with Jeani. And I was really good.
A slight pause for the next swallow. One Irish Eye-Opener down.
Time for another!
Catholic. Basilian. Teaching Goodness, Discipline and Knowledge since 1900.