For more than a century, select St. Thomas alumni have achieved a level of excellence within their chosen fields or professions and have brought extraordinary benefit to the school and their communities.
Meet many of our significant achievers who exemplify the spirit of service that students cultivate while at St. Thomas, and some of those who have received the highest accolade bestowed upon a St. Thomas graduate – induction into the school's Hall of Honor, established in 1975 in conjunction with celebrating the 75th anniversary of the school.
Inductees personify the Basilian motto Teach Me Goodness, Discipline and Knowledge, are giving of their time and energy, sharing their talents and expertise, always with compassion for those less fortunate.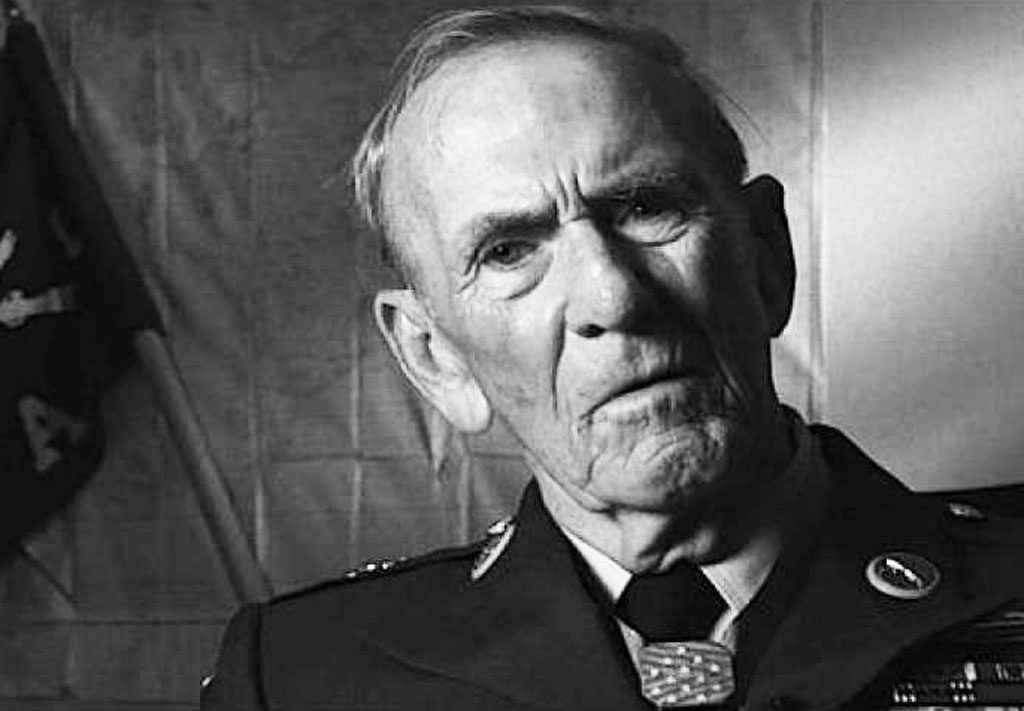 David H. McNerney '49
Received the Congressional Medal of Honor from President Lyndon B. Johnson in 1967 for outstanding courage as a first sergeant during the Vietnam War, the highest award for valor which can be awarded an individual serving in the U. S. Armed Services … after serving four tours of duty in Vietnam and 16 years of service, McNerney retired in 1969 … inducted into the St. Thomas Hall of Honor.
Hugh J. Rafferty '42
Awarded the French Legion of Honor Medal for his participation in the liberation of France during World War II … active Houston alumnus of the University of Notre Dame and honored by the Houston ND club for his volunteer service in the community.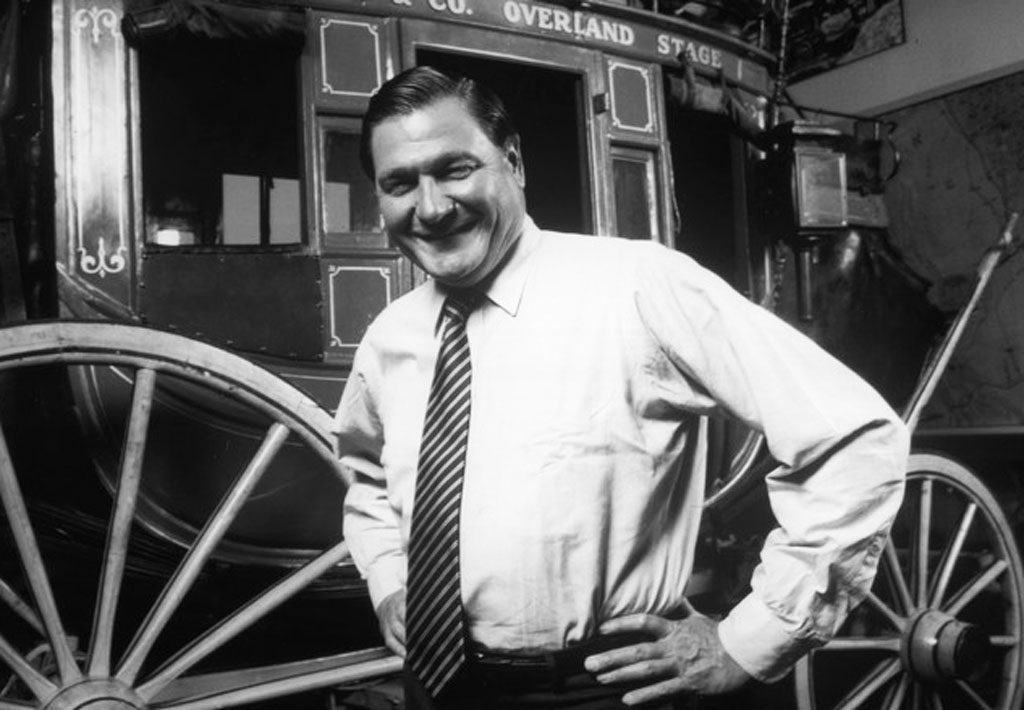 Carl E. Reichardt '49
President, chairman and chief executive of Wells Fargo during the 1980s and ′90s … served on several corporate boards, including vice chairman Ford Motor Company… enlisted in the Navy during the Korean War and later earned a degree in economics from the University of Southern California … was named Outstanding Alumnus of the Year by the USC Marshall School of Business in 1979 and served on the USC Board of Trustees starting in 1989 … inducted into the St. Thomas Hall of Honor.
Rev. Joseph Rick, CSC '1917
First St. Thomas graduate ordained into the priesthood in a divine clergy list that now numbers more than 100 … nearly three decades serving as a missionary in Bengal … central to the construction of Notre Dame College in Dhaka, Bangladesh … religious superior, Holy Cross Fathers in Dhaka, Bangladesh and Austin, Texas … inducted into the St. Thomas Hall of Honor.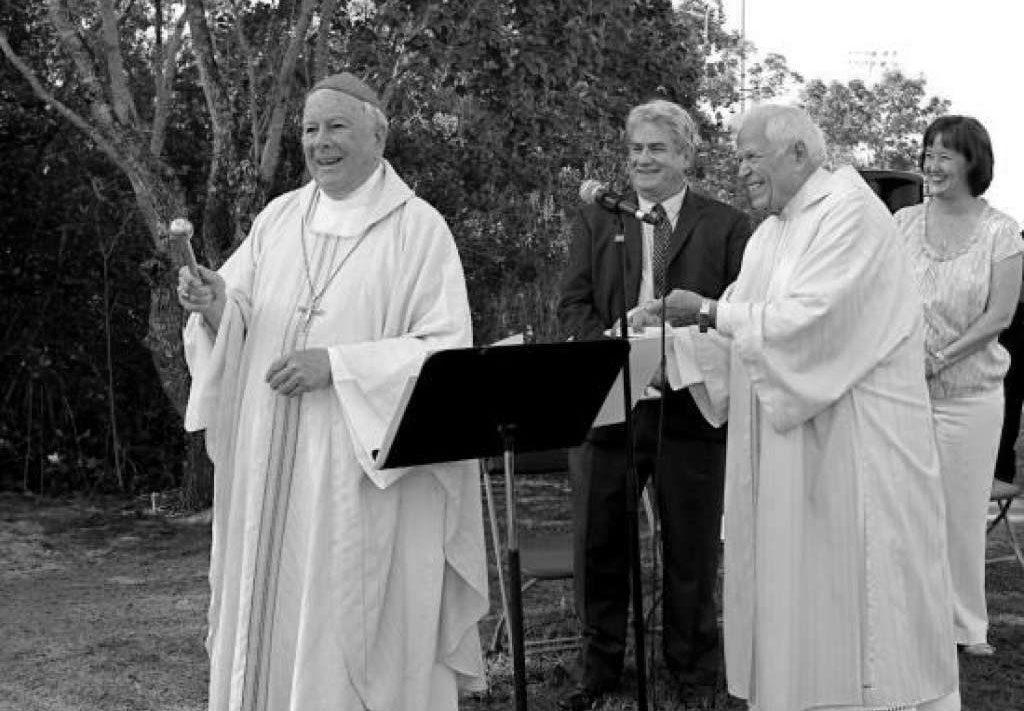 Most Rev. Vincent M. Rizzotto, D.D., J.C.L., '49
Retired Auxiliary Bishop of the Archdiocese Galveston-Houston after appointed in 2001 by Pope John Paul II … received his episcopal consecration July 2001 from Archbishop Joseph A. Fiorenza … raised to the rank of Monsignor in 1978 and served as pastor of St. Cecilia Church 1982-02 … served in multiple Archdiocesan roles, including Vicar General; Chair of the Priests Personnel Board; Vicar for African American Catholics; and Secretariat Director for Chaplaincy Services and Clergy Formation … ordained diocesan priest in 1956 and furthered his studies at Catholic University of America in Washington, D.C. … inducted into the St. Thomas Hall of Honor.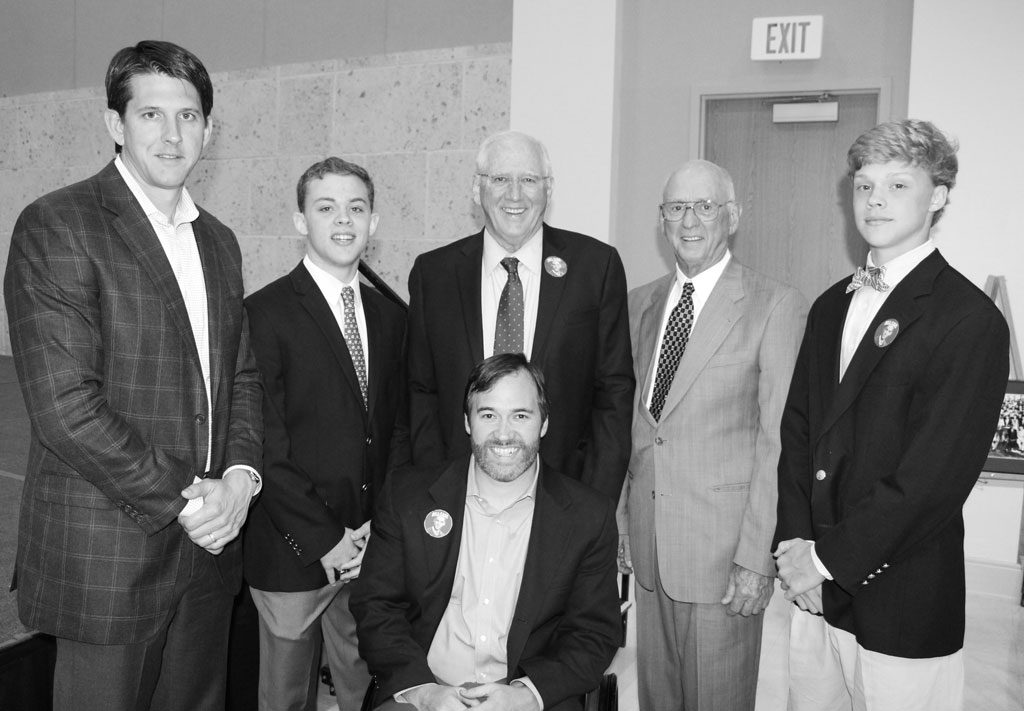 John A. Sage '66
Distinguished member of generational St. Thomas legacy … notable commercial real estate developer as a partner in Sage Land Company and principal owner of John Sage & Co, an NASD securities brokerage firm … founder and director of Bridges To Life, a prison ministry established to better deal with his personal grief, trauma and depression following the murder of his younger sister Marilyn … more than 6,000 inmates in 27 Texas prisons and 700 volunteers have participated in the program since 2000 … All-State, All-Greater Houston and state champion scholar-athlete for Eagle Football in 1965 … unanimous first-team All-SEC defensive lineman in 1970 and second-team Associated Press All-American at Louisiana State leading one of the nation's dominant defenses throughout a three-year stellar career … academic All-SEC … earned his Bachelor of Science in Finance and a Masters of Business Administration from LSU … member St. Thomas Board of Directors 1995-99 … inspired St. Thomas Sports Hall of Fame in 1998 with Jim Michalek '77, Jerry Koch '67 and the Alumni Association … elected into the St. Thomas Hall of Honor and Sports Hall of Fame.
Auxiliary Bishop George A. Sheltz '63
Blessed lifetime of richly devoted service to the Houston Catholic community … named in 2012 Auxiliary Bishop of Archdiocese of Galveston-Houston by Pope Benedict XVI … in 2010 named Vicar General, Chancellor and Moderator of the Curia for Galveston-Houston, overseeing the administrative operations of the 12th largest archdiocese in the United States … in 2007 named Secretariat Director for Clergy Formation and Chaplaincy Services … in 2000 named by Pope John Paul II prelate of honor, with the title of Monsignor … inducted into the St. Thomas Hall of Honor.
The Honorable George W. Strake Jr. '53
Famed businessman and philanthropist who served as Texas secretary of state from January 1979-October 1981 during the administration of Republican Governor Bill Clements … Texas Republican state chairman from 1983-88 … administers to the the Strake Foundation founded by his father George Sr. continuing the family legacy of generosity and charity while supporting Catholic schools and campus ministries in mission dioceses across Texas … received a Bachelor of Arts in economics at the University of Notre Dame where he was Senior Class president, earned his Master of Business Administration from Harvard University … inducted into the St. Thomas Hall of Honor.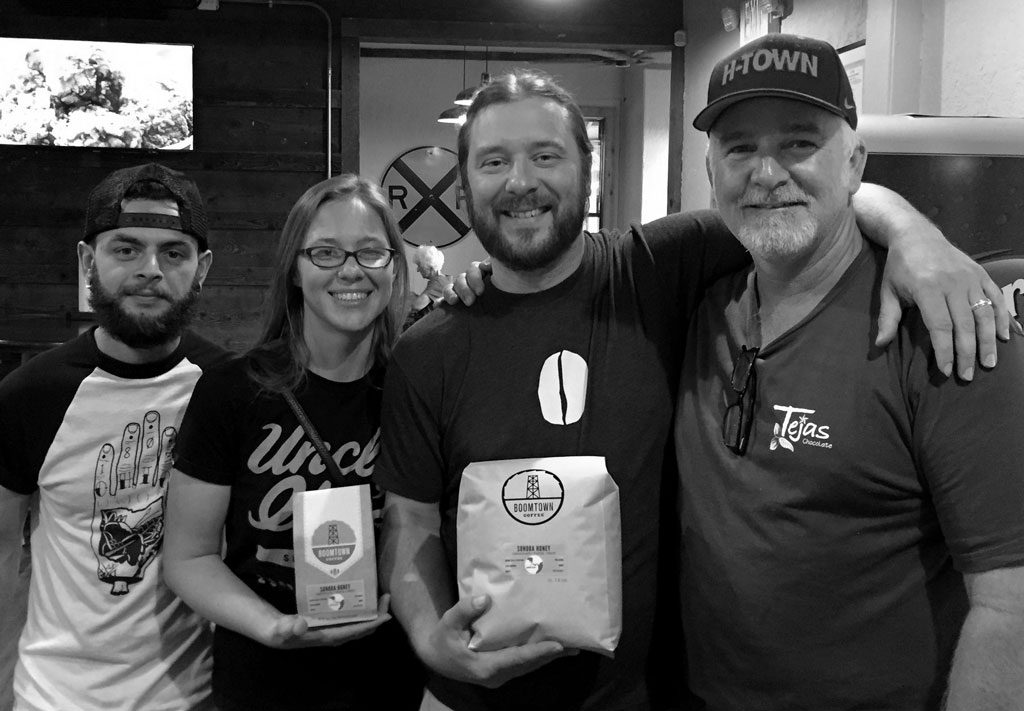 Matthew D. Toomey '97
Founder, owner and director Boomtown Coffee, small-batch specialty coffee roaster and retailer … in 2018 acquired all ownership in downtown The Honeymoon Café & Bar at 300 Main and rebranded to Boomtown Coffee Main St. Café & Bar.
Stephen L. Bilao (Tyrell) '63
Two-time Emmy nominee and GRAMMY award-winning vocalist, producer and music supervisor for films … a multifaceted five-decade career… key collaborator with long-time friend and mentor Burt Bacharach in New York's Brill Building songwriting factory of the early 1960s, growing into a hit-making writer, arranger and producer for Scepter Records … now enjoys charming audiences and filling the charts as a headlining performer with more than a dozen full-length releases and a steady stream of top 10 and top 5 entries on Billboard's Jazz charts … inducted into the St. Thomas Hall of Honor.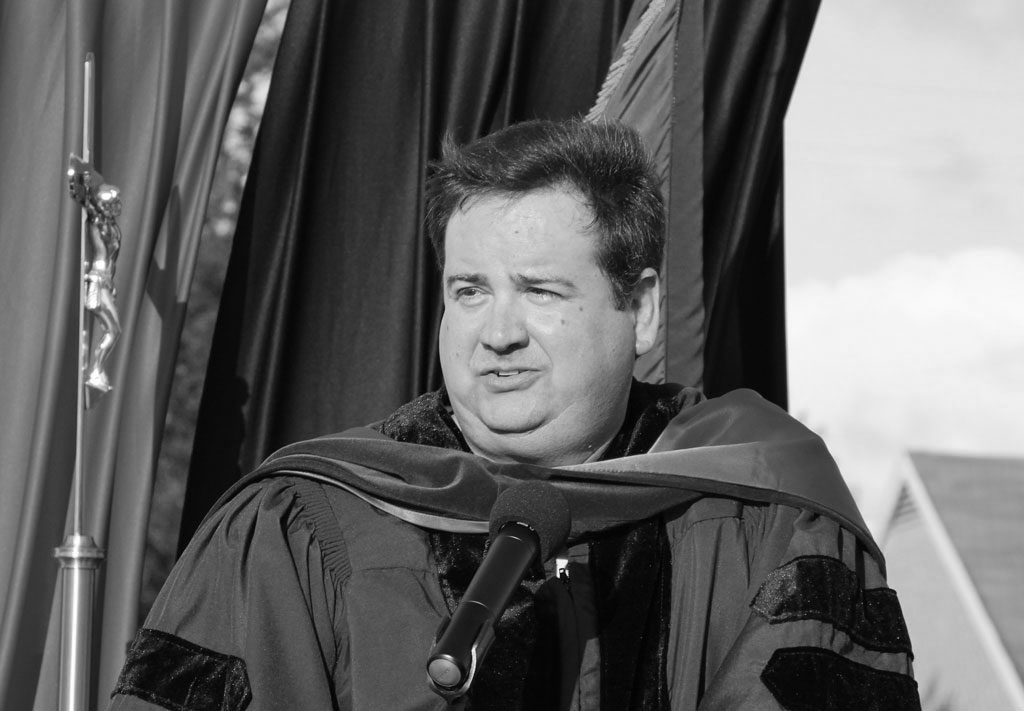 J. Thomas Vaughn '85
Excelling for nearly a quarter-century in the construction industry, succeeding his father and Vaughn Construction founder Joe Vaughn '62, serving as president or CEO for the two decades … cultivated a series of select clients including the Texas A&M University System; the University of Texas at Austin, San Antonio, Tyler & El Paso; the University of Texas Medical Branch, Galveston; MD Anderson Cancer Center; UT Health Science Center at Houston; the Texas Tech University System; The Methodist Hospital, Houston; the Harris County St. Joseph Regional Health System and Baylor College of Medicine … Vaughn Construction endows a scholarship in Texas A&M University's College of Architecture, awarded each year to a construction science student based on academic achievement and financial need … obtained his Bachelor of Business Administration with honors from Texas A&M, and his Juris Doctor magna cum laude from the University of Houston.
[CLICK HERE for more introductions to esteemed St. Thomas alumni]
[CLICK HERE for more introductions to esteemed St. Thomas alumni]
[CLICK HERE for more introductions to esteemed St. Thomas alumni]
[CLICK HERE for the Eagles' Nest Spring 2018]
Catholic. Basilian. Teaching Goodness, Discipline and Knowledge since 1900.