In a sudden development concluding an emphatically impactful six-year tenure that altered the future course of St. Thomas, president Fr. Kevin Storey, CSB was elected July 16 as the new Superior General of the Congregation of St. Basil and accepted those responsibilities immediately for a four-year term.
Fr. James Murphy, CSB was named the school's interim president during the 2018-19 academic year while the search firm Carney Sandoe & Associates conducts a nationwide effort to determine Fr. Storey's successor.
"St. Thomas is extremely honored to have our president rise to the top ranks of the Basilian order," said Mark deTranaltes '83, the Vice President for Advancement.
"Fr. Storey has been an amazing and dynamic presence felt in every corner of our campus community. He owns a rare optimism that is contagious, a passion that is galvanizing. St. Thomas is certainly blessed for future success as a direct result of his vision.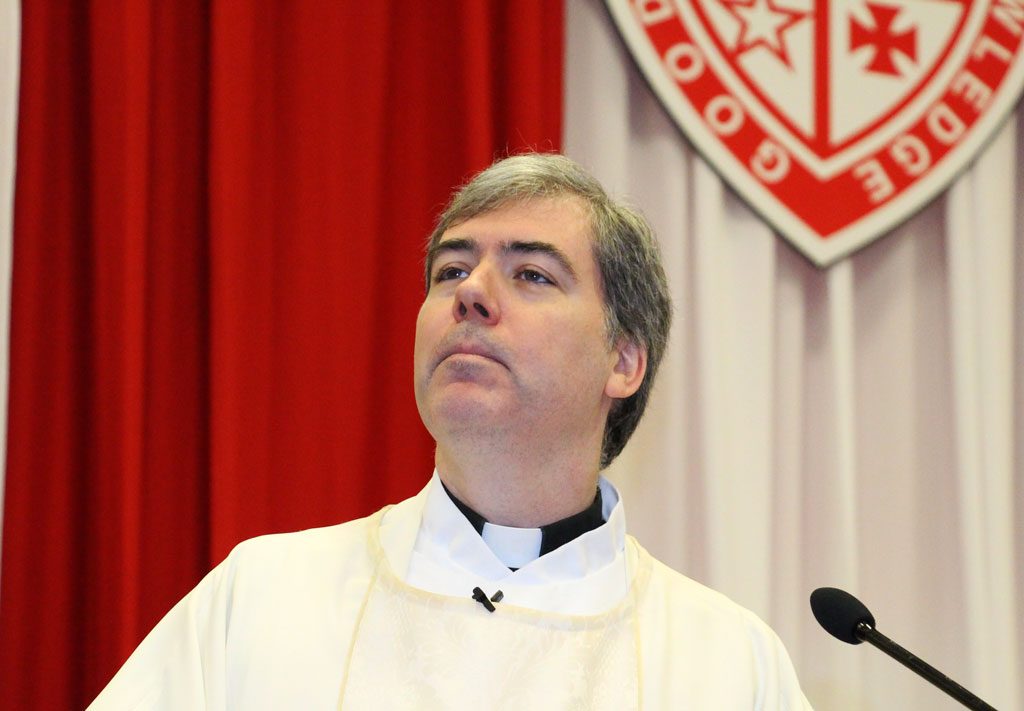 "We are uniquely positioned with Fr. Murphy to seamlessly transition and continue our momentum as a premier Basilian Catholic college preparatory institution."
Fr. Murphy acknowledged that he is "honored to serve the St. Thomas community in my new role and ask for your prayers not only for myself but for Fr. Storey, whose strong work in Houston has been a beacon for the entire Basilian congregation.
"Since moving to Houston in 2011, I have gained invaluable experience and insight into the inner workings of St. Thomas through every tier of this institution including the Board of Directors, faculty, fine arts, athletics, chaplaincy, and discipline. I have a deep understand and respect for the that empowers St. Thomas to provide the very best college preparatory experience Houston may offer.
"It is my full intention to bring enthusiasm and joy to our campus and collaborate with this stellar faculty and staff. Let us thank God for the continued opportunity to serve Christ as we teach goodness, discipline, and knowledge."
Fr. Storey becomes the Congregation's 10th Superior General since its reunification in 1955. He had served on the General Council as Second Councillor since 2010.
"I am looking forward to continuing the rich legacy of teaching goodness, discipline and knowledge to the next generation of parishioners and students," Fr. Storey said hours after the appointment. "Basilian priests always made the Gospel accessible for me as a student and we have to imagine how to best preach Jesus today."
Fr. Storey served St. Thomas initially as a faculty member beginning in 2004. After earning his Master of Education, Administrative Leadership from Basilian University of St. Thomas in 2011, he returned as president, succeeding Fr. Ronald Schwenzer, CSB, who had served in that role since 2006 after eight years as principal.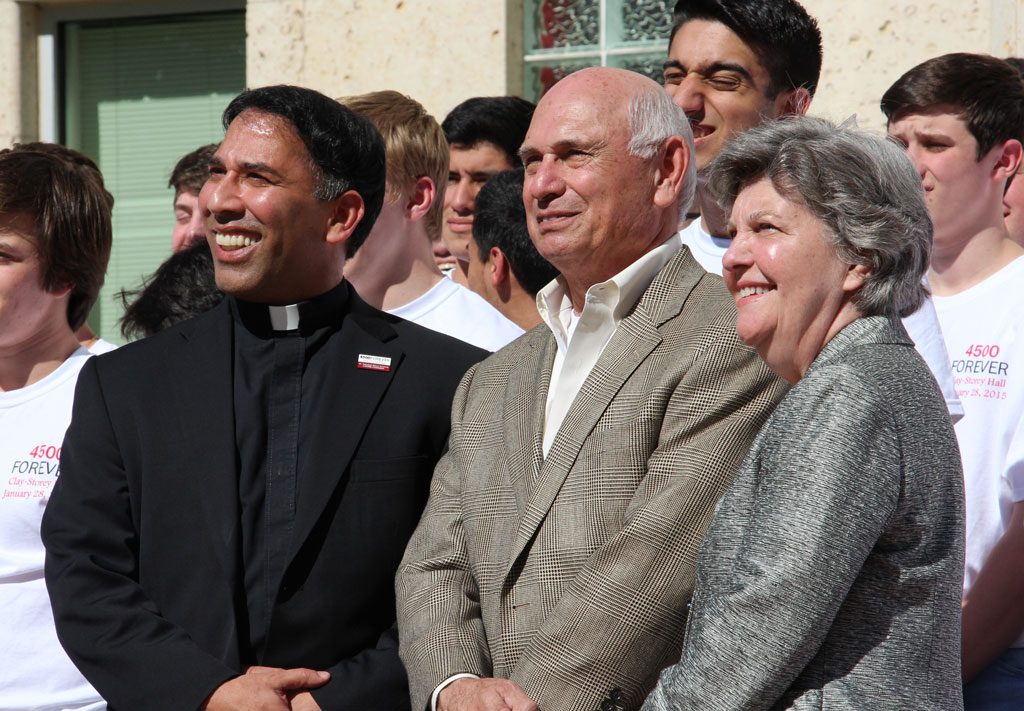 During his term as president Fr. Storey played an essential influence in elevating St. Thomas for future growth, including a prominent position in the most ambitious capital campaign in school history. The $66 million 4500Forever included the single-largest donation in the institution's history – a $10 million transformational gift from Dona and Al Clay '61 that resulted in the naming of Clay-Storey Hall on the St. Thomas main campus, honoring both Clay and Fr. Storey, two inspired leaders who boldly stepped out to advance an extraordinary period in St. Thomas history.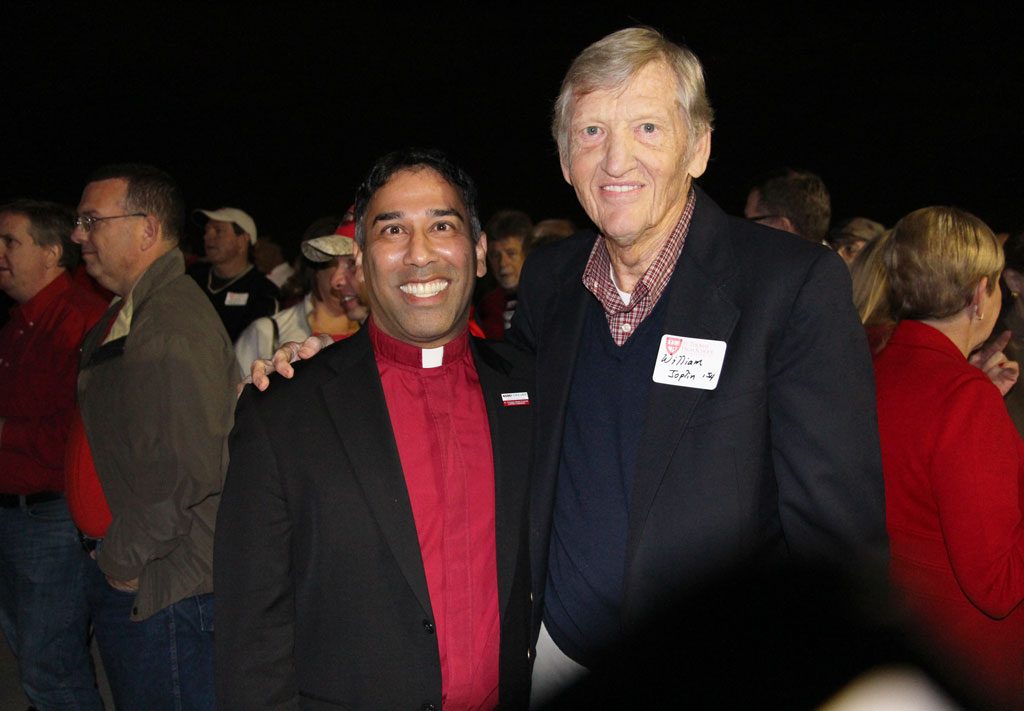 Months earlier, in December 2014, Fr. Storey spearheaded a $6 million matching gift from Jane and Bill Joplin '54 to 4500Forever which ignited contributions of $14.6 million during an 11-week period.
In 2015, St. Thomas was selected among honorees by the Houston Chapter of the Association of Fundraising Professionals for 4500Forever which received distinction in the category of Outstanding Fundraising Program, More Than $2 Million.
In the spring of 2018, Fr. Storey was again instrumental in a leadership gift from Houston philanthropists Glenda and Russell Gordy, a $2.5 million pledge that matched all new offerings dollar for dollar through May 31 to complete funding for the Joplin Campus expansion through 4500Forever.
The campus expansion equips the Basilian Fathers with the necessary resources at the current 4500 Memorial Drive address to meet the ongoing needs of their diverse student body and further develop and enhance the educational mission established in Houston in 1900.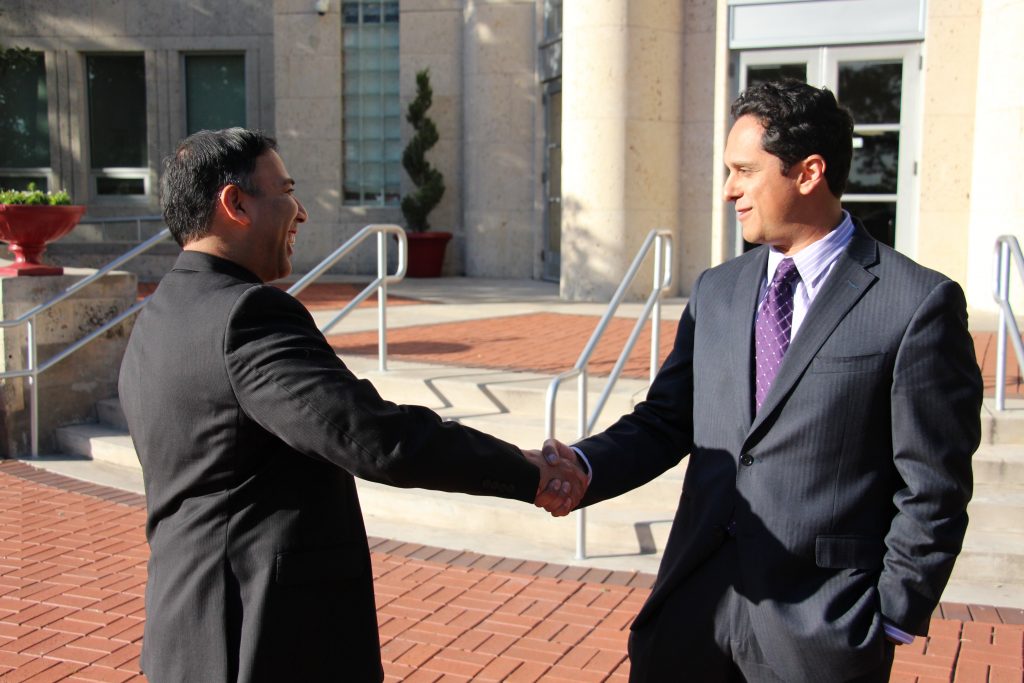 Under Fr. Storey's stewardship in June 2017, Aaron Dominguez '96 was named in a breakthrough appointment the 27th principal and first layman to assume that role in the school's illustrious history.
Born in Madras (now Chennai), India, Fr. Storey moved with his family to Toronto when he was six-years-old. He spent a year at St. Basil's Novitiate in Sugar Land and continued on the path of the priesthood as a Scholastic, obtaining his Master of Divinity from St. Michael's University in Toronto.
He was ordained in June 1992 in St. Basil's Church in Toronto. He holds a Master of Divinity from the University of St. Michael's College and added to his seminary foundation with a Master in Pastoral Counselling from Assumption University in 1997 before a missionary assignment in Colombia from 2000-04 and then ministering St. Thomas.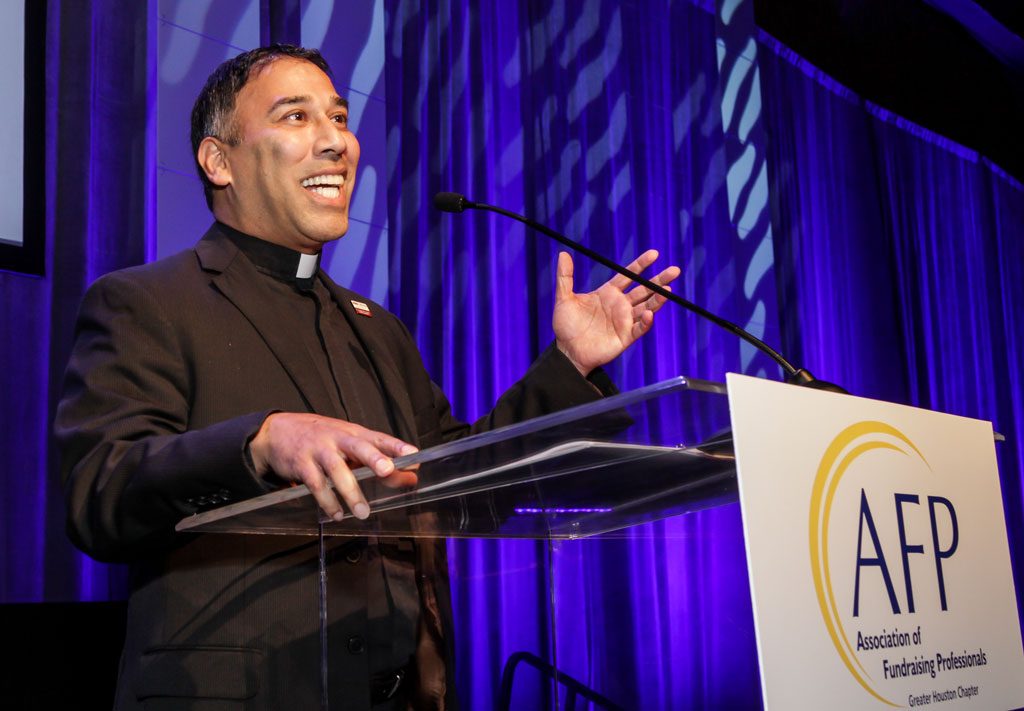 "I'm confident knowing that the Eagle academic community is in the exceptional hands of its current leadership," Fr. Storey said. "I would like to extend my supreme appreciation for the endless support of so many during my time at St. Thomas, for the words of encouragement, wisdom, and guidance. I am proud of what we achieved together. It was my privilege to serve St. Thomas."
In addition to Fr. Storey's newly elected responsibilities within the Basilian Order, Fr. John Huber, CSB, the principal at St. Thomas from 2006-11 and president of Detroit Catholic Central High School, was elected as the Congregation's Second Councillor.
Catholic. Basilian. Teaching Goodness, Discipline and Knowledge since 1900.