For more than a century, select St. Thomas alumni have achieved a level of excellence within their chosen fields or professions and have brought extraordinary benefit to the school and their communities.
Meet many of our significant achievers who exemplify the spirit of service that students cultivate while at St. Thomas, and some of those who have received the highest accolade bestowed upon a St. Thomas graduate – induction into the school's Hall of Honor, established in 1975 in conjunction with celebrating the 75th anniversary of the school.
Inductees personify the Basilian motto Teach Me Goodness, Discipline and Knowledge, are giving of their time and energy, sharing their talents and expertise, always with compassion for those less fortunate.
William R. Archer '45
Texas House of Representatives 1967-71 … succeeded George H. W. Bush in the United States House of Representatives 1971-01, serving his last six years as chairman of the powerful House Ways and Means Committee … captain United States Air Force during the Korean War … earned his bachelor and law degrees from the University of Texas at Austin … Senior Policy Analyst at PricewaterhouseCoopers … inducted into St. Thomas Hall of Honor.
The Honorable Thomas H. Bass '44
Texas House of Representatives for 10 years where he was a driving force to force out Speaker Gus Mutscher who become entangled in the infamous Sharpstown stock-fraud scandal … Harris County Commissioner 1973-85 … retired in 1980 with the rank of Colonel after a 36-year career in the United States Army … professor emeritus, University of St. Thomas … earned Masters of Arts from the University of Texas at Austin in 1950 and a Masters of Education from the University of Houston in 1958 … inducted into the St. Thomas Hall of Honor.
Milton A. Bearden '58
Thirty-year veteran of the CIA who received the Donovan Award, the Intelligence Medal of Merit and the Distinguished Intelligence Medal, the agency's highest honor … masterminded and ran the CIA's covert operations in Afghanistan … station chief in Pakistan, Moscow, and Khartoum where he trained the Afghan freedom fighters who overthrew the Soviets … also received the Federal Cross of Merit from the President of the German Federal Republic for his service in Germany at the end of the Cold War … inducted into the St. Thomas Hall of Honor.
John E. Bradshaw '52
Charismatic speaker and influential self-help evangelist of the 1990s … combined notable kills in the role of counselor, management consultant, theologian, philosopher and public speaker in becoming one of the leading figures in the fields of addiction recovery, family systems and relationships … best-selling author who sold more than 12 million books, many of which served as a basis for numerous national PBS television series which he hosted and helped raise more than $25 million for the network … inducted into the St. Thomas Hall of Honor.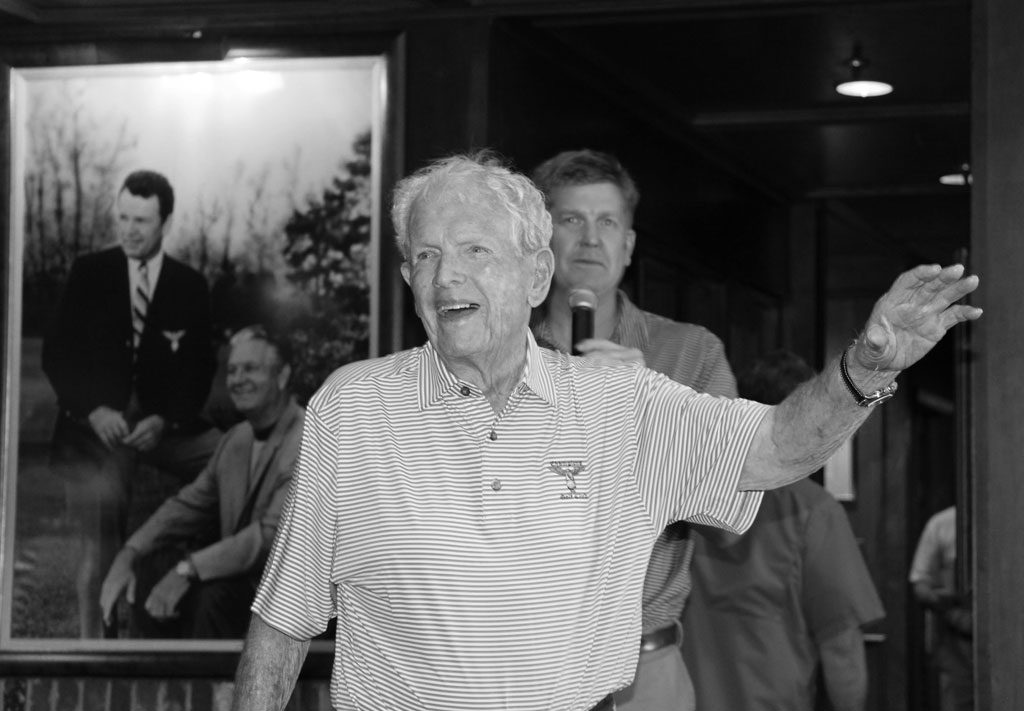 John J. (Jackie) Burke '40
World Golf Hall of Famer and legendary teaching pro who collected 17 tour titles, most notably the 1956 Masters and PGA Championship when he was named PGA Player of the Year … played on five Ryder Cup teams … founder and owner of historic Champions Golf Club … colorful and charismatic contributor to the game's rich tapestry with wit, wisdom and a flair rarely seen and never duplicated … inducted into the St. Thomas Hall of Honor.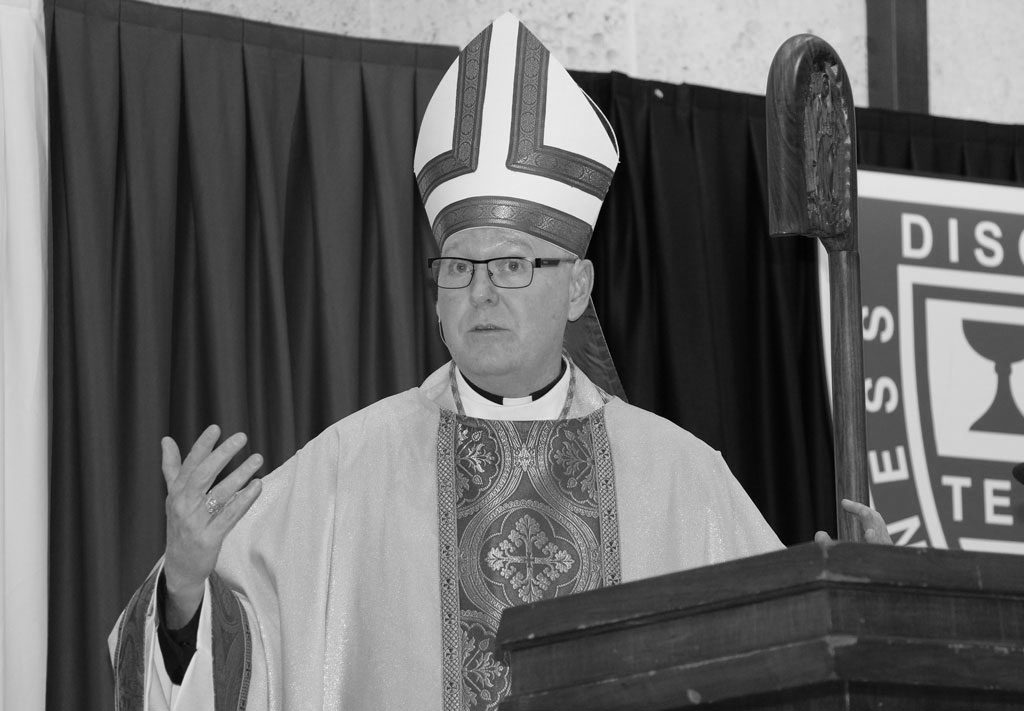 Most Reverend Brendan J. Cahill '81
Divine leader of the Diocese of Victoria, Texas since his Mass of Ordination in June 2015 … prior director of Clergy Formation and Chaplaincy Services, and Vicar for Clergy, for the Archdiocese of Galveston-Houston … earned a master's degree in Black Catholic Studies from Xavier University, New Orleans, in 1993, and a doctorate in Sacred Theology from the Gregorian University, Rome, in 1998.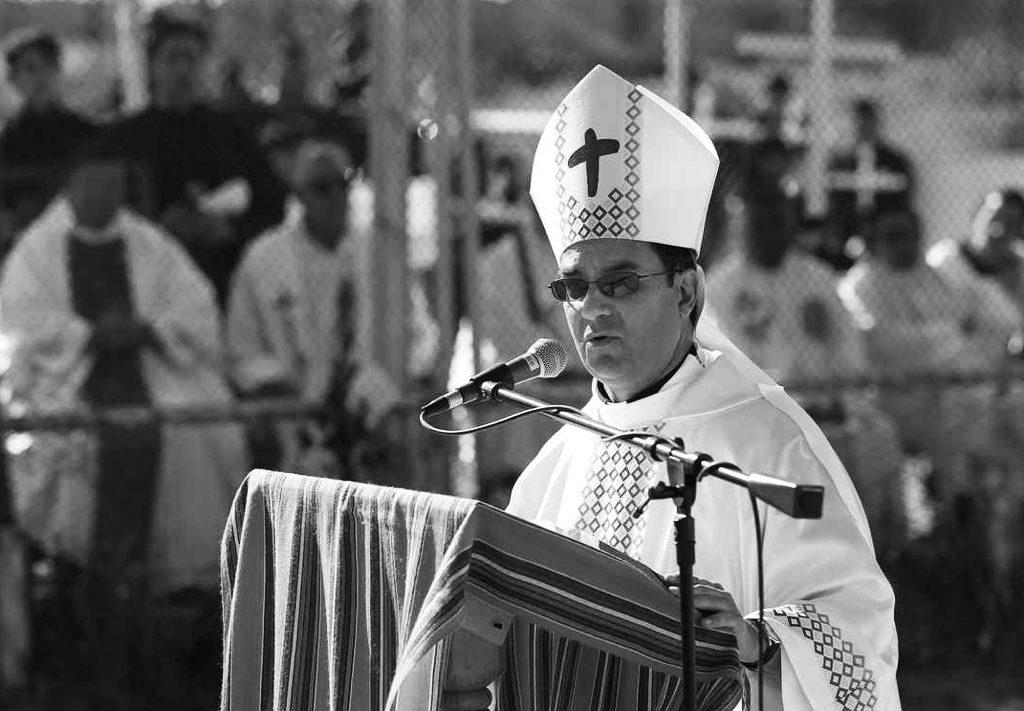 Oscar Cantú '85
Appointed coadjutor bishop of San Jose, California, July 2018 by Archbishop Christophe Pierre, apostolic nuncio to the United States … former chairman of the U.S. Conference of Catholic Bishops' Committee on International Justice and Peace … member of the USCCB Subcommittee on the Church in Latin America and the Subcommittee on Hispanic Affairs and was one of two delegates chosen by the bishops to represent the USCCB during Pope Francis' visit to Mexico in 2016 … auxiliary bishop of San Antonio for five years before head of the Las Cruces Diocese … master's degrees in divinity and in theological studies from fellow Basilian University of St. Thomas … ordained a priest in May 1994 for the Archdiocese of Galveston-Houston … attended Holy Name Catholic School.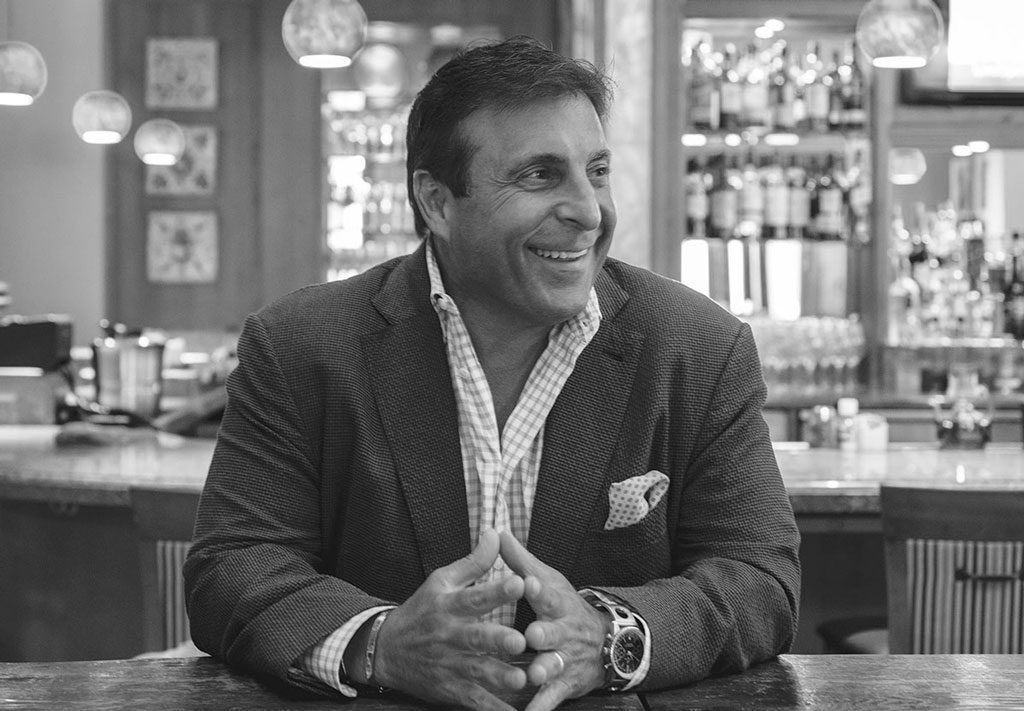 Johnny C. Carrabba '77
Founder and owner of the original Carrabba's Italian Grill, for three decades one of the city's most beloved family eateries which now anchors three signature restaurants on the bustling stretch of Kirby Drive … one of the pioneers of the gentrification of Upper Kirby and founding board member of the Upper Kirby District.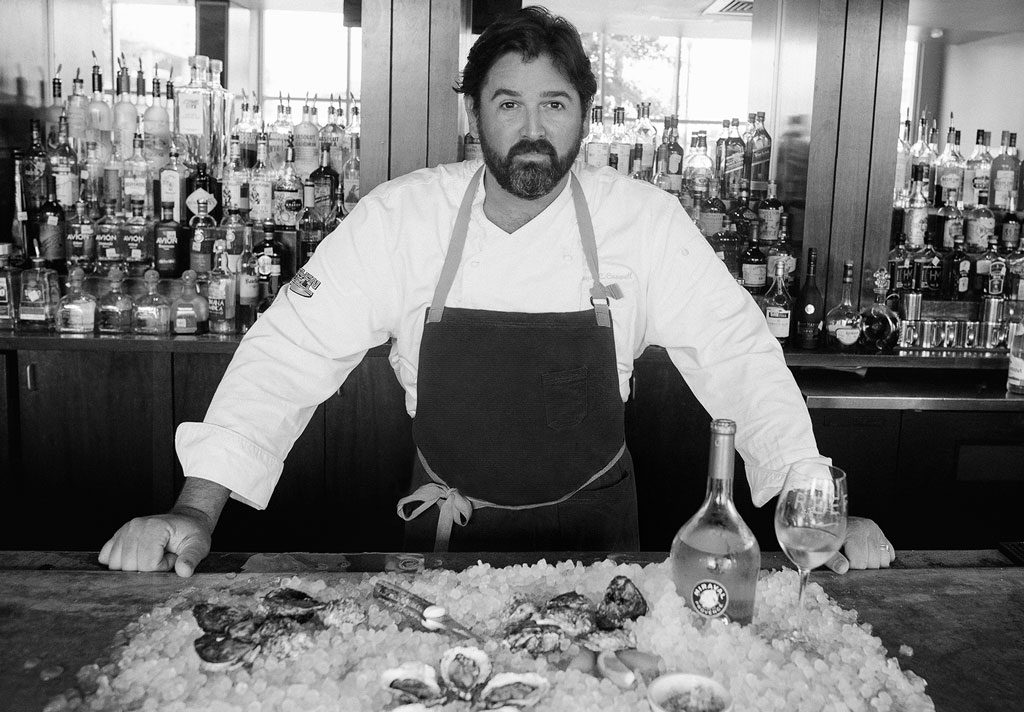 Bryan C. Caswell '91
Nationally renowned and acclaimed by Food & Wine celebrity chef-owner … founder of award-winning Gulf Coast seafood-centric Reef …. signature success with El Real Tex-Mex Café, Jackson Street BBQ and 3rd Bar Oyster & Eating House at George Bush Intercontinental Airport … James Beard Award finalist … and pulsating personality on Food Network.
Michael J. Cemo '63
Distinguished Houston business executive and philanthropist for nearly half a century … Senior Vice President of Marketing for American General Capital Management … president and CEO of AIM Distributors … Director and member of the Executive Committee of INVESCO, a global money management firm … appointed to the UH System Board of Regents 2001-07 … community commitments also include board memberships at the Houston Museum of Natural Science and the Society of the Performing Arts … president with wife Rebecca of the Cemo Family Foundation focusing on higher education … earned his bachelor's of science degree in economics from the University of Houston in 1968 … named Distinguished Alumnus of the Bauer College of Business in 2002 … inducted into the St. Thomas Hall of Honor.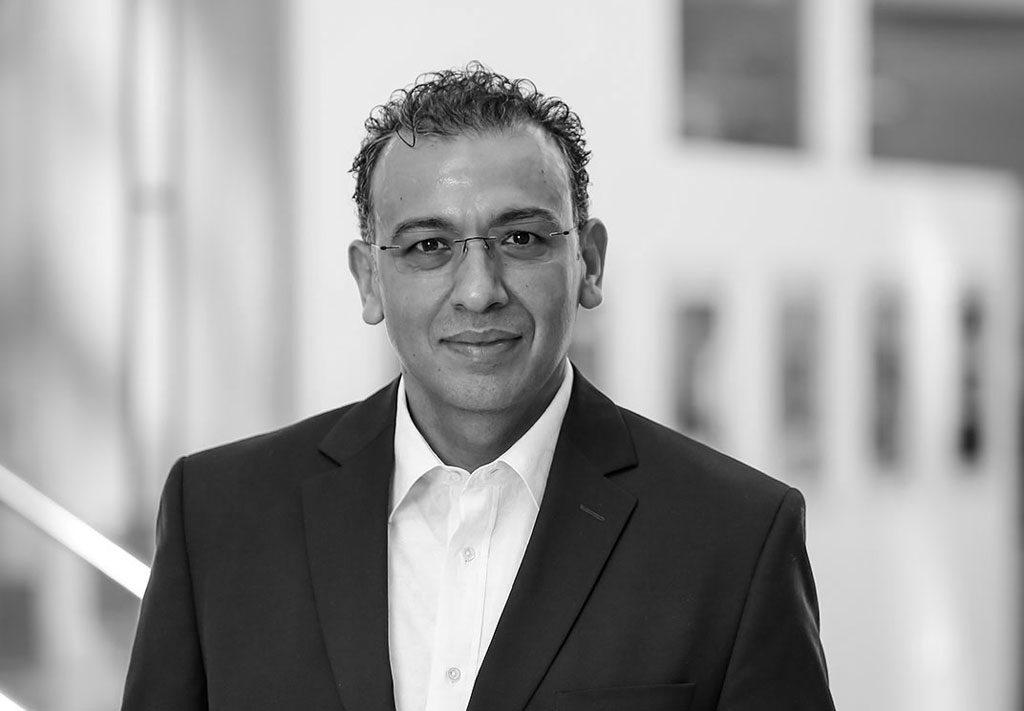 Arturo Chavez '85
Senior Principal, Board of Directors, Page, Inc. (formerly Page Southerland Page), a prolific and multidisciplinary architectural and engineering design firm … attached to iconic projects in the greater Houston area including the adaptive renovation of the historic Rice Hotel into the Rice Lofts, which kickstarted the revitalization of downtown Houston, and prominent facilities such as the M.D. Anderson Cancer Center Pickens Academic Tower and the ExxonMobil Upstream Research Training Center … impressive international portfolio leading design teams for projects in the United Kingdom, the Far East and throughout Africa and the Middle East … has also led Page's expansion into Latin America … joined Page in 1995 and eventually became one of the youngest employees rising to firm principal … graduate of the Gerald Hines College of Architecture at the University of Houston.