The Catholic Basilian intellectual tradition continues to be the cornerstone of the St. Thomas campus community in which students learn to think critically, act compassionately and succeed while serving others.
While prestige is derived from much more than exemplary academics, St. Thomas is proud to share the latest measurable results which reflect the immense growth and strength of the institution's continued mission.
During the 2014-18 academic years, St. Thomas scholars dramatically outperformed students within the district and state in every section of the ACT standardized test utilized for college admissions. These five-year trends of ACT scores validate superior college readiness across broad content areas and highlight the deep commitment to personal attention for St. Thomas students to partner with faculty mentors.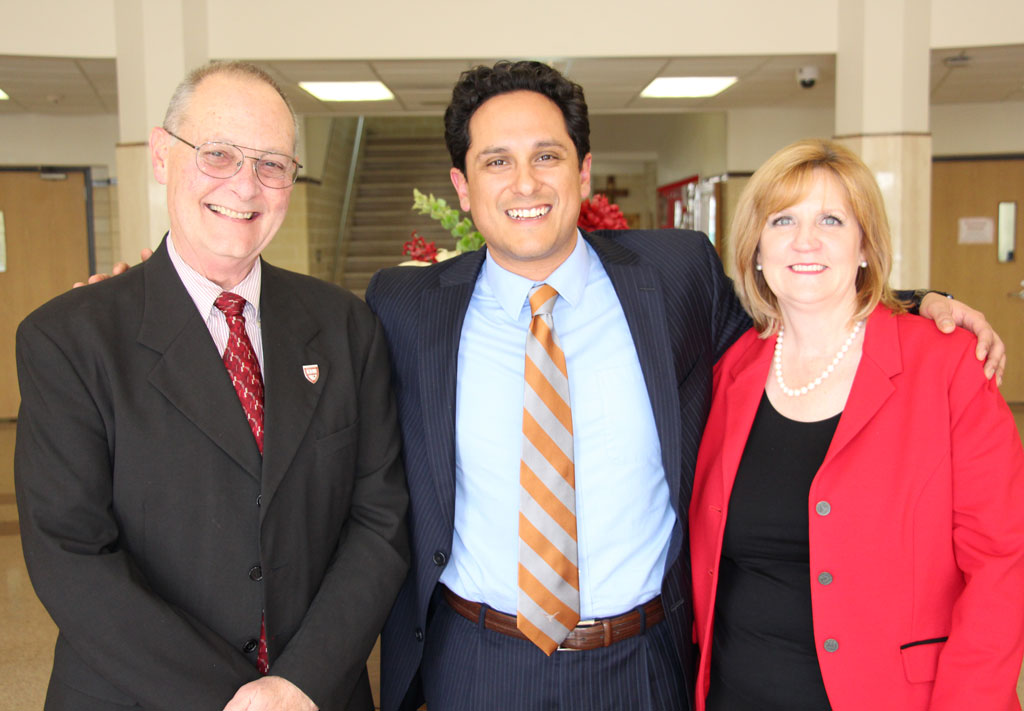 "This is a significant acknowledgment of the overall strength of the St. Thomas experience and the emphasis we place on successful student outcomes," said Principal Aaron Dominguez '96, PhD. "It is a testament to our unwavering focus on college preparatory teaching and how it is uniquely enhanced by connecting and involving the scholarly pursuits of our outstanding faculty."
Previously in 2018, St. Thomas was proud to acknowledge the continuing excellence of its college-level Advanced Placement (AP) scholar program.
AP grades are evaluated on a 1 to 5 scale. Students who achieve a 3, 4, or 5 out of 5 on single-subject exams typically receive college credit. More than 82% of the Eagle scholars who participated in the 2018 testing earned 3+. The results in English Literature and Composition are particularly striking – 50% scored 5 and 80% above 3 with an average score of 4.25.
Results also spiked in United States Government and Politics, World History, Calculus BC, Computer Science A and Music Theory where more than 50% of the Eagle tests recorded in the 4s and 5s.
Since 2014, the total number of St. Thomas AP scholars has increased by 30% with a five-year average of 86% generating scores of 3+.
Also in September, a study from Pittsburgh-based Niche.com ranked St. Thomas as one of the most achieving college preparatory schools in Texas for the fourth consecutive year.
The results announced in September placed STH among the top-five all-male high schools in the state and among the top-10 Catholic institutions. The A- Overall Niche Grade reflects the institution's comprehensive quality based on academic excellence, SAT and ACT scores, college admissions, matriculation rates, parent surveys, culture and diversity grades, and student-teacher ratio.
"This latest recognition and all of our all tremendous achievements in recent years are a significant affirmation of what we can accomplish together as an academic community," Dominguez said. "Certainly it is a positive indicator on our curriculum, the teaching staff and associated support, the professionalism and direction of the counseling department, and the athletic and co-curricular programs. Our collaborative goal is always educating the complete student and developing our Eagle talents, gifts and abilities."
Fifty percent of the measure was weighted between standardized college readiness exams, plus the number of students who attend top-tier universities. St. Thomas consistently earned A and A- ratings, including the categories for Academics, College Prep, Athletics, and Clubs and Activities.
Among the numerous five-star reviews St. Thomas received within the rigorous analysis of key statistics …
As a parent, I couldn't be happier with our St. Thomas experience. Excellent teachers who understand boys and inspire and encourage them to grow into their potential. A great balance of extra-curricular activities allows the students to explore different interests and make friends from all walks of life. A+ to the Basilian Fathers and their mission. Our son came away well prepared for college and was accepted to several schools with scholarship offerings. Go Eagles!
I loved the academic rigor and excellence seen throughout my son's 4 years here. It was a perfect fit for him. It is truly a brotherhood like no other.
St Thomas has been an incredible experience. The teachers find creative ways of teaching. The bond created between students is amazing and it shows by the number of alumni who are still active in our school.
We love this school! My son travels 2 hours a day to go to this school, his choice and is super happy he is attending St Thomas. The teachers love to see the boys succeed.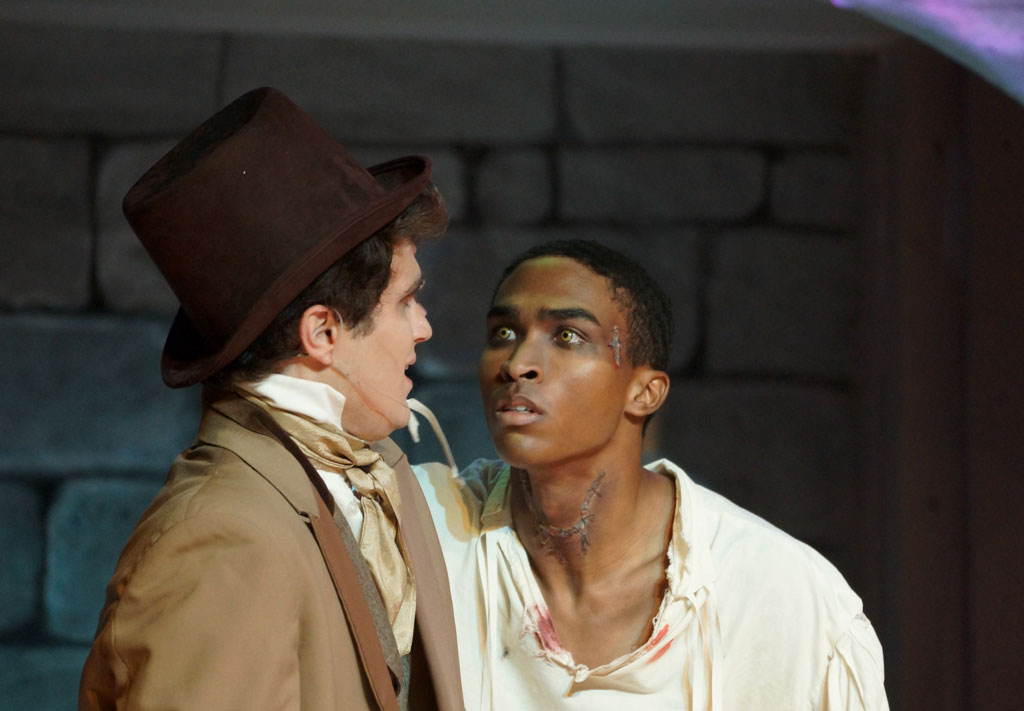 St. Thomas is fantastic about preparing high school students for the challenges of college while allowing them to explore their interests through a wide range of elective courses and extracurricular activities. My involvement with the Drama program completely changed my life and helped shape my future career aspirations.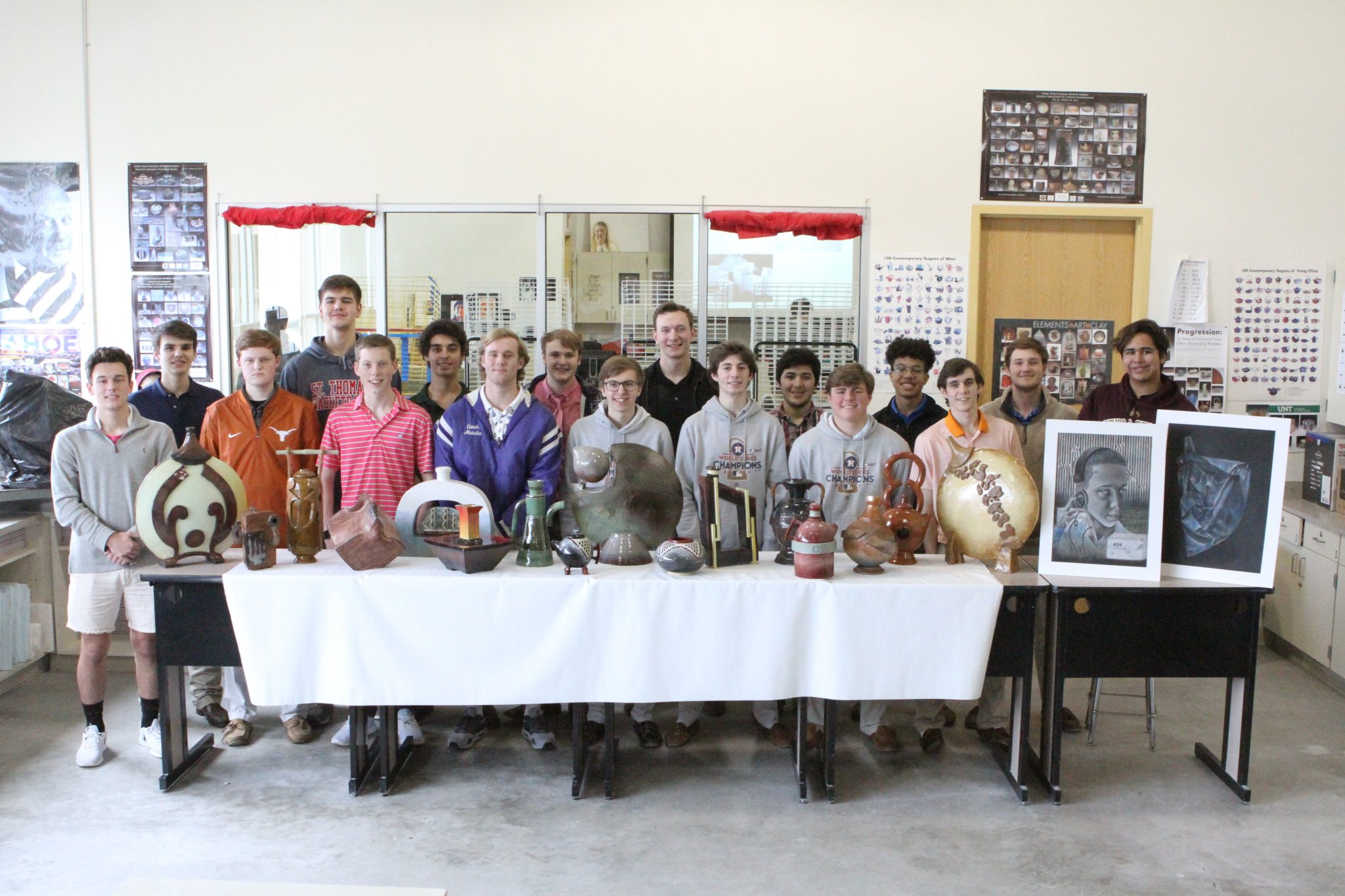 The arts are well supported at St. Thomas, and with members not only from STH but from sister schools Duchesne, Incarnate Word, and St. Agnes, they are never short of fresh faces and new energy. All STH performers care deeply about their craft.
Dominguez said that the commitment at St. Thomas is "to focus our efforts on what brings the greatest good to our community and beyond. In the classroom, on the field and courts, or out in the world, we hope to leave a better place than what we found. That is at the heart of Basilian leadership. It is part of our fabric. This latest (Niche.com) ranking gives us another benchmark to see where we currently stand, and where we can continue to grow our identity, not in an effort to pursue others but to realize the total measure of our Basilian mission."
In October, St. Thomas was proud to recognize our latest membership into the acclaimed STH Chapter of the National Honor Society. The distinction was achieved through a selection process based upon exemplary scholarship, enthusiastic service, steadfast leadership and uncompromising character – qualities associated with the NHS since its founding in 1921.
The nation's premier organization established to identify and encourage outstanding high school achievement also celebrates characteristics essential to citizens in a democracy. Participation is both prestigious and a responsibility, with selected students expected to continue to reflect the NHS core standards, as well as serve the school and their fellow students as academic leaders, role models and tutors.
Prior to the academic year, the Eagle's Nest was recognized by the prestigious National School Public Relations Association for the 2017 publication – the only private school among five honorees to accept Honorable Mention distinction and one of only three private institutions nationally to receive acclaim in the Magazine category.
Catholic. Basilian. Teaching Goodness, Discipline and Knowledge since 1900.