The glory of Easter and the Resurrection does not happen in a vacuum. It requires context. There can be no Easter Sunday without Good Friday. No Resurrection without Death. No forgiveness without sin. No rejoicing without pain and suffering.
Our church has faced much pain and suffering seen in the abuse of children at the hands of priests and religious.
The burning of Notre Dame in Paris is emblematic of the destruction the flames of sin can cause to the church.
The pain is real and cannot be denied. And yet we still hope and await the glory of Easter and the final triumph of life over death, of mercy over sin and despair.
Easter is a time of new life and new hope. It is a time to recognize growth and to make use of God's abundant gifts.
Among our student body, their growth is demonstrated in academics, athletics, arts, faith and maturity. Seniors are looking to graduation and beyond. Juniors are stepping up to opportunities at leadership. Sophomores and freshmen are more confident and exploring new ways to make their mark on their school.
At the same time, we are preparing a new group of students to welcome into the Eagle family. The example of Teach Me Goodness, Discipline, and Knowledge found in our current students has drawn more young men to our campus experience seeking that same kind of growth.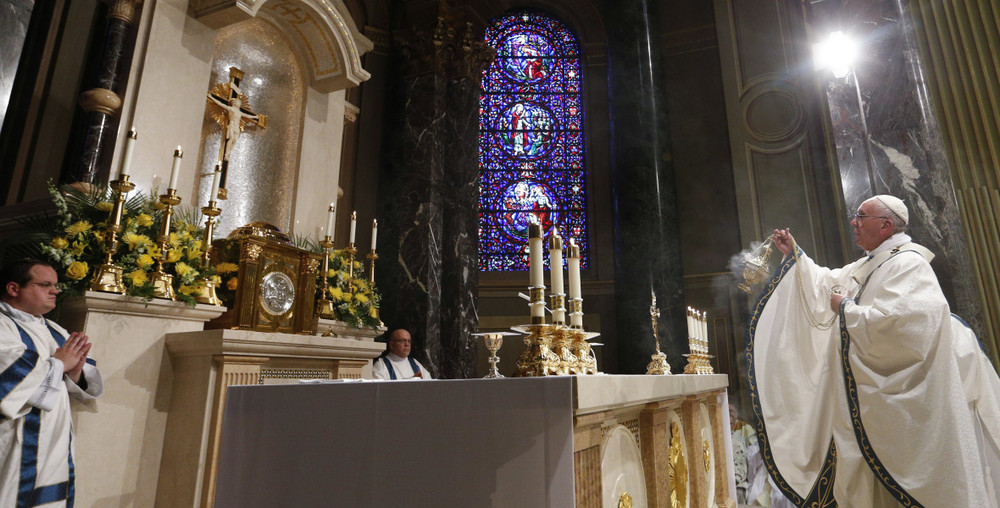 May the Glory of Easter be truly embraced by our community and our world. May God's sacrifice of his only begotten Son, redeem our brokenness and lead us to mercy, grace, and peace. And may the goodness, discipline and knowledge of our Lord, bless us now and forever.
May Christ Risen on Easter, allow us to rise from our sins.
President Fr. James Murphy, CSB