St. Thomas is proud to announce that former president Fr. Kevin Storey, CSB, Superior General of the Congregation of St. Basil, will deliver the commencement address at the school's 119th ceremony May 18 at 6:30 p.m. in Granger Stadium.
"Our graduation weekend is one of the most special celebrations in the life of our community each year," said St. Thomas President Fr. James Murphy, CSB. "We are deeply grateful to Fr. Storey for his willingness to return to campus, share his insights, and challenge and inspire each of our graduates as they prepare to impact our world. We look forward to welcoming him as we salute our scholars and honor their extraordinary achievements."
Fr. Storey served St. Thomas initially as a faculty member beginning in 2004. After earning his Master of Education, Administrative Leadership from Basilian University of St. Thomas in 2011, he returned as president, succeeding Fr. Ronald Schwenzer, CSB, who had served in that role since 2006 after eight years as principal.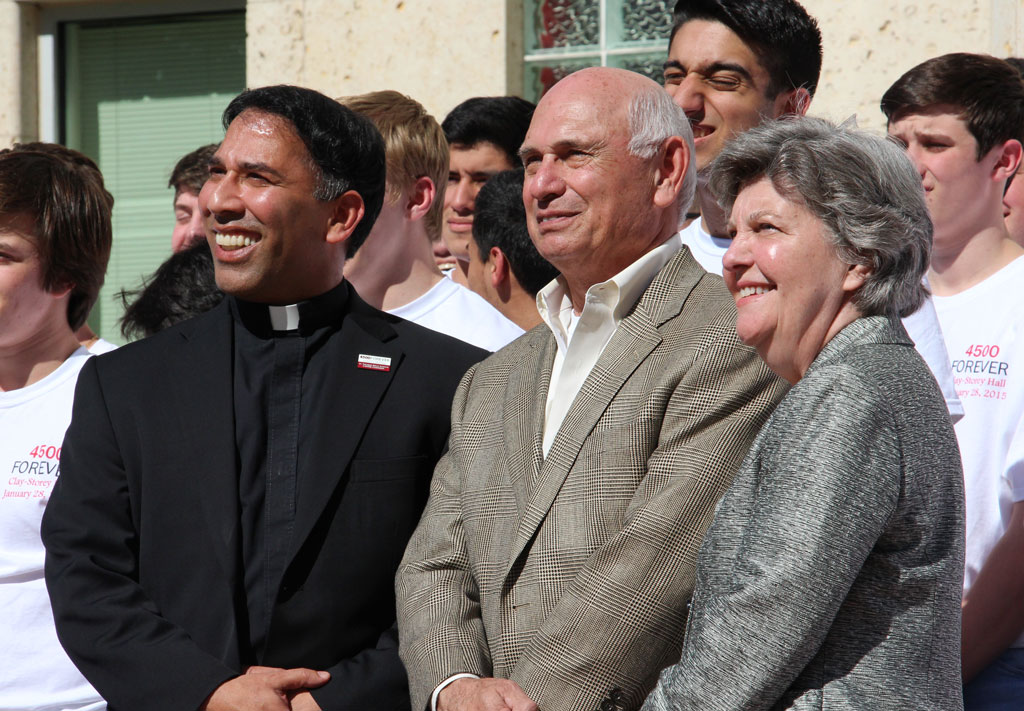 During his term as president Fr. Storey played an essential influence in elevating St. Thomas for future growth, including a prominent and pivotal position in the most ambitious capital campaign in school history. The $66 million 4500Forever included the single-largest donation in the institution's history – a $10 million transformational gift from Dona and Al Clay '61 that resulted in the naming of Clay-Storey Hall on the St. Thomas main campus, honoring both Clay and Fr. Storey, two inspired leaders who boldly stepped out to help advance an extraordinary period in St. Thomas history.
Months earlier, in December 2014, Fr. Storey spearheaded a $6 million matching gift from Jane and Bill Joplin '54 to 4500Forever which ignited contributions of $14.6 million during an 11-week period.
In 2015, St. Thomas was selected among honorees by the Houston Chapter of the Association of Fundraising Professionals for 4500Forever which received distinction in the category of Outstanding Fundraising Program, More Than $2 Million.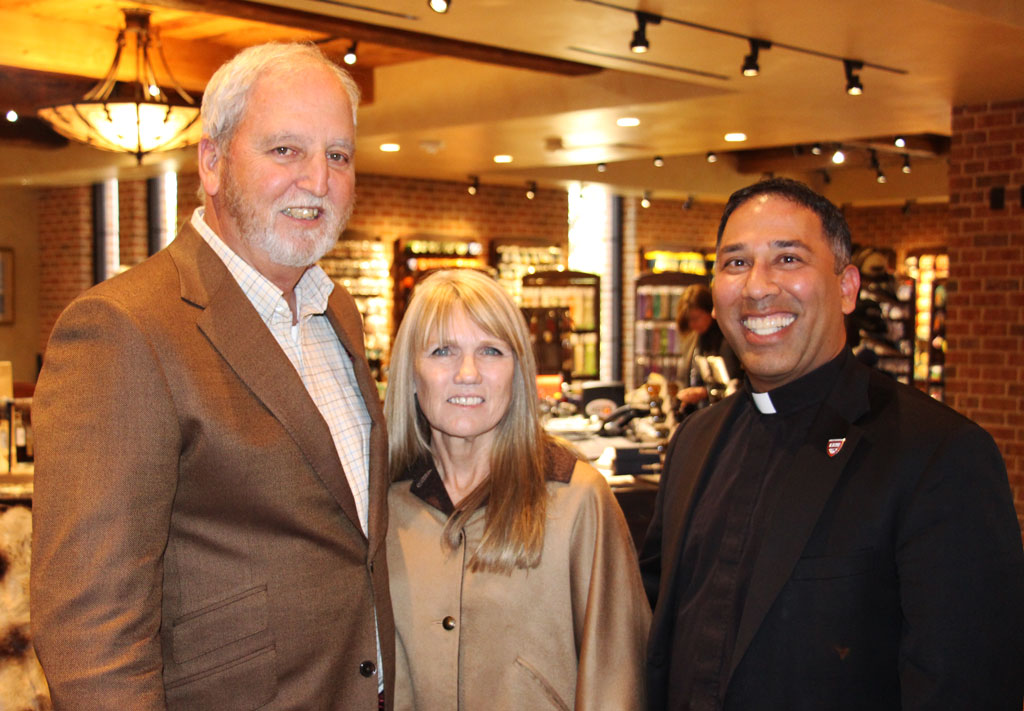 In the spring of 2018, Fr. Storey was again instrumental in a leadership gift from Houston philanthropists Glenda and Russell Gordy, a $2.5 million pledge that matched all new offerings dollar for dollar through May 31 to complete funding for the Joplin Campus expansion through 4500Forever.
The campus expansion equips the Basilian Fathers with the necessary resources at the current 4500 Memorial Drive address to meet the ongoing needs of their diverse student body and further develop and enhance the educational mission established in Houston in 1900.
Under Fr. Storey's stewardship in June 2017, Aaron Dominguez '96 was named in a breakthrough appointment the 27th principal and first layman to assume that role in the school's illustrious history.
"Fr. Storey certainly represents the kind of success we hope all of our graduates can attain – leading with dignity and using his role to make a positive difference in the world," said Fr. Murphy. "At St. Thomas, we are committed to preparing young men to serve their communities and always displaying integrity and wisdom. Fr. Storey shows us how we can incorporate these values into life beyond graduation, and we are thrilled to have him as part of our commencement weekend."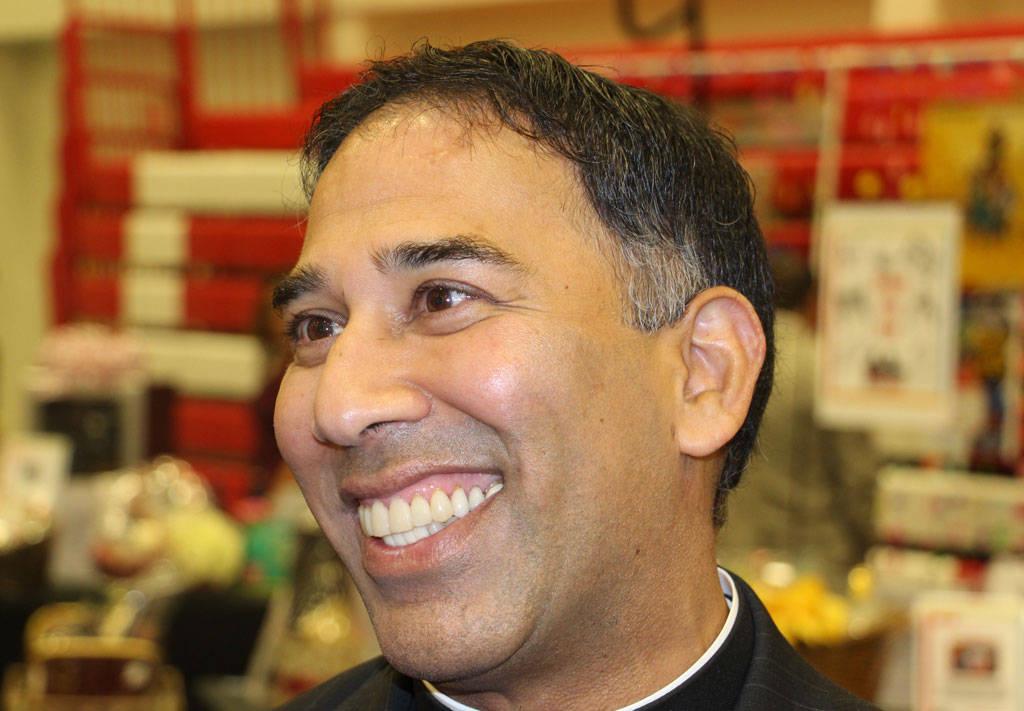 Born in Madras (now Chennai), India, Fr. Storey moved with his family to Toronto when he was six-years-old. He spent a year at St. Basil's Novitiate in Sugar Land and continued on the path of the priesthood as a Scholastic, obtaining his Master of Divinity from St. Michael's University in Toronto.
He was ordained in June 1992 in St. Basil's Church in Toronto. He holds a Master of Divinity from the University of St. Michael's College and added to his seminary foundation with a Master in Pastoral Counselling from Assumption University in 1997 before a missionary assignment in Colombia from 2000-04 and then ministering St. Thomas.
Fr. Storey is the Congregation's 10th Superior General since its reunification in 1955. He had contributed to the General Council as Second Councillor since 2010.
Fr. Storey is the latest in a recent succession of dedicated and vibrant advocates for St. Thomas who have engaged as keynote commencement speakers including legacy benefactor Clay and invaluable 4500Forever capital campaign contributor Vincent Giammalva '80, along with Houston Texans head coach Bill O'Brien in 2016, Weldon Granger in 2017 and Tom Vaughn '85 – long-time champions for Catholic education in Houston.
Scholars, family, faculty, alumni and friends may follow commencement activities online, including live webcasts available through the STHCatholic channel on YouTube.
Catholic. Basilian. Teaching Goodness, Discipline and Knowledge since 1900.