Eagle scholar Kellin McGowan '19 is continuing the family's acclaimed legacy of accomplishment at St. Thomas.
The first African-American valedictorian in the institution's prestigious history was also the 2019 Albert R. Gaelens Award winner recognized as the senior student who best embodies the Basilian credo of Teach Me Goodness, Discipline and Knowledge.
He was showcased with principal Dr. Aaron Dominguez '96 by KHOU-TV reporter Melissa Correa celebrating the depth and breadth of his many successes.
Previously his older brother Kingsley '10 carved his own distinctive identity within the Eagle ranks.  His story was originally published in March 2016.
—
So much has changed for Kingsley McGowan '10 since graduating from the somewhat cozy St. Thomas confines in 2010.
All-American and national championship rugby acclaim,  one of the first Americans to hoist a world rugby trophy for the United States, competing for a famed club in Ireland, a heartfelt homecoming representing Team USA in Houston – all perhaps leading to the world's grandest athletic stage at the upcoming Summer Olympics in Rio de Janeiro.
"What player wouldn't dream of playing on that stage," McGowan says during a brief return to the St. Thomas campus. "The world stops every four years in the summer to watch the Olympics. It's an amazing window for rugby to be exposed to so many who don't know or follow the game. And words cannot begin to describe what it would mean to wear that uniform."
McGowan represents "a rugby superhero" in the eyes of Brett Mills, the St. Thomas social studies dean and associate rugby coach who taught and mentored McGowan on the field and in the classroom. "He's a celebrity. I cannot open a web page and not see his face."
What hasn't changed for McGowan are the characteristics which define him well beyond the premium skill package which has made him a rising talent within the ranks of USA Rugby.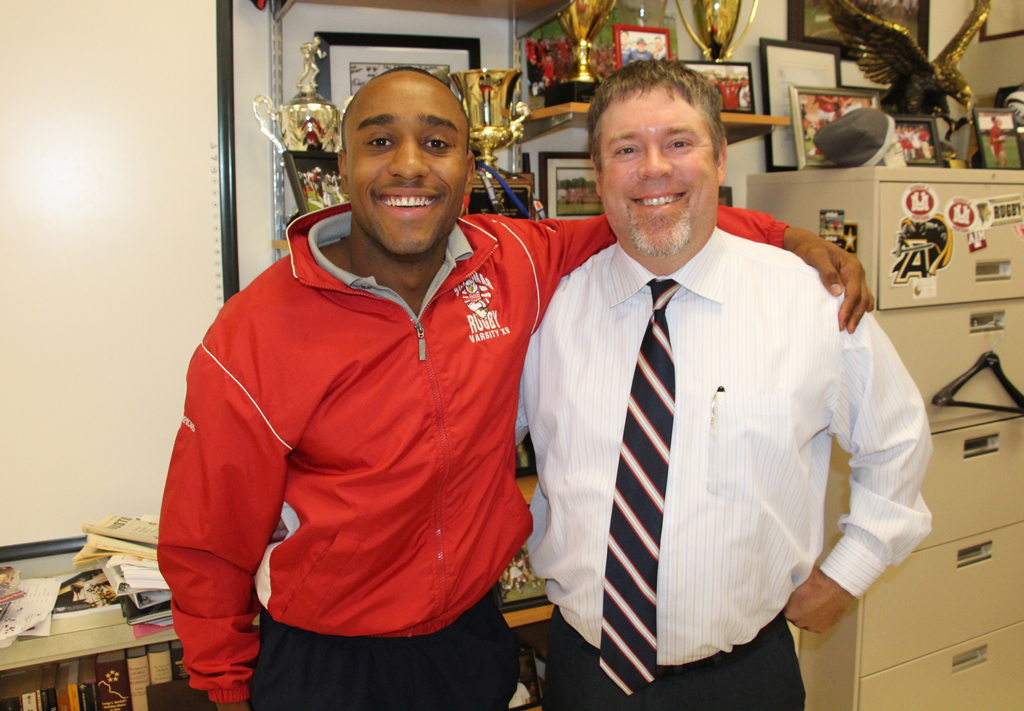 "He's a wonderful person … so grounded … and that's what strikes me more than anything else," Mills says. "If the rugby were to stop tomorrow … I would love him the same as a son. He was a great student and competitor here and has matured into an example of being a good man of St. Thomas. He is that rare individual who is liked by anyone who meets him. He'll be a tremendous success whatever he chooses to explore."
But the initial pull to the sport wasn't so much a matter of McGowan choosing rugby – more like Mills and rugby choosing McGowan.
"I told him … you can become a superstar," Mills says. "I had watched him play basketball … saw the great vision and aggressive nature … believed that would translate directly to our game. Gave his father the same script."
But to say the very least, the McGowans were both highly skeptical in 2009.
"I had to work (father) Erwin hard," Mills says. "Hard. Finally, he trusted me enough and Kingsley made a leap of faith in his junior year. And even in those first days and weeks on the field adapting to an unfamiliar game, you saw an intensely hard worker and an intellectual athlete … so intuitive. Moving without the ball … seeing openings and angles. All the qualities you cannot coach … he already had. And immediate rapport with his teammates."
McGowan has long demonstrated that same relentless determination he flashed during those early stages on Hotze Field, as if the gut-burn to be great were DNA encoded. Kingsley was born with Amniotic Band Constriction, a condition that left him with only six fully-grown fingers rather than ten.
Mills instincts proved extremely accurate. McGowan seamlessly fit into a deep talent pool that included Brett's son Conor '09, a two-time Texas high school player of the year, and a host of others who would advance to Texas select, collegiate programs and elite team USA squads.
The Eagles rocked back-to-back state championships in 2008-09 in what would eventually roll into a string of five titles in six years. And McGowan believes his personal foundation for future accomplishment was laid.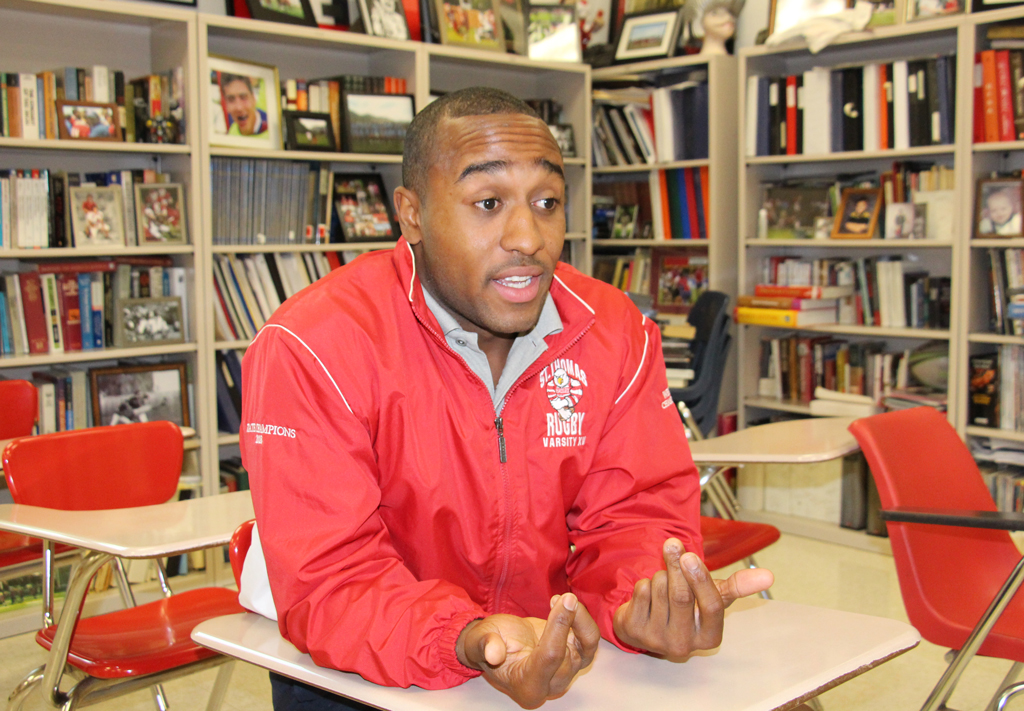 "So much of what's in place for me now was formed with coach Mills and coach (Jim) Wolfinger and the rest of the staff," McGowan says. "Conor set the standard here … the guy I watched and wanted to follow and aspire to be. And whatever the future holds moving forward inside the game and out … I will trace the roots right back here to St. Thomas."
McGowan opted for St. Mary's College in California despite his initial apprehensions about committing to a college program with no tradition or national profile.
"California was the hotbed. 'West coast the best coast' was what you heard," McGowan says. "I just wanted to challenge and prove myself. Each day was all about 'winning the day.'"
The winning for McGowan was only beginning and mounting – soon three All-American seasons as one of the key cogs in consecutive Division 1A national championships in 2014-15, the first titles in the 100 year-plus history of the Gaels' program and the first-ever of any kind for the university.
But before playing almost every backline position for St. Mary's and then shifting to the wing to take further advantage of his game-breaking ability and after leading the USA under-20 All-Americans to the Junior World Rugby title, McGowan suffered a significant season-ending knee injury in October 2012 that required surgery to repair a medial collateral ligament and meniscus. An anterior cruciate ligament procedure followed that December.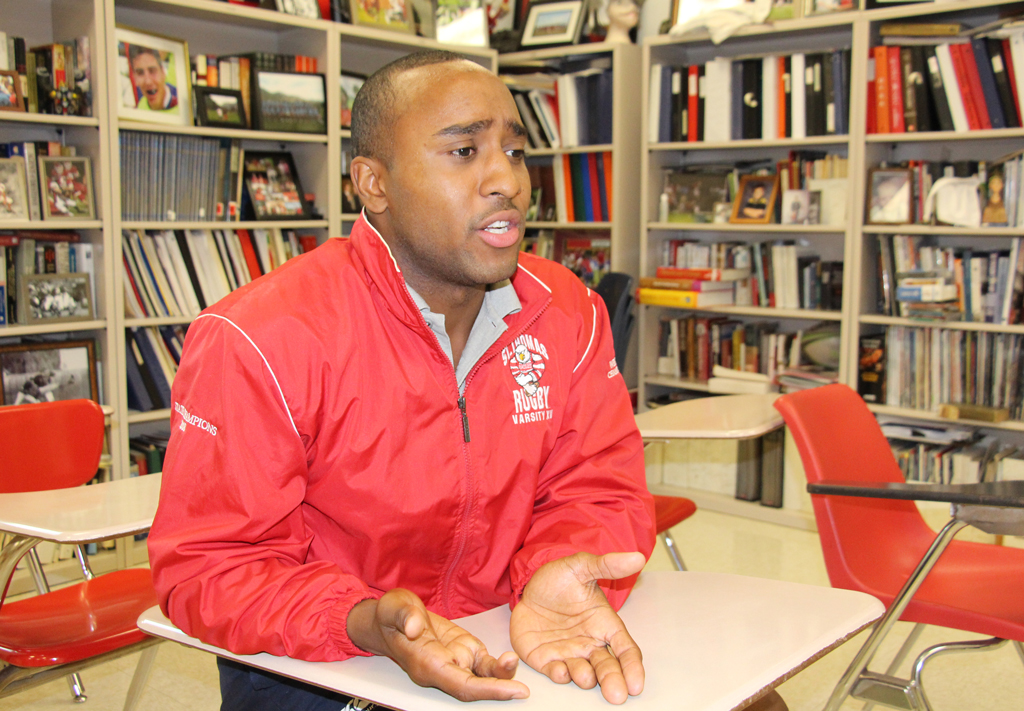 McGowan says he had "to re-learn how to walk, jog, cut and run. But in an odd way, it may have been one of the best things to happen to me. I didn't think I was invincible but there was a mentality that I had maybe all this figured out. Then during that stretch when I was out and rehabbing I would read about guys accomplishing this or that … guys I honestly believed I was better than. And the competitive drive really kicked in. I became much more of a student of the game … studying the tactical aspects … body positioning … decision making. It has all made me a more refined player … a hungrier player."
McGowan returned in "467 days" to cash both individual and championship recognition. Once his college career was exhausted he leveraged his St. Mary's connections for a prime opportunity with Dublin's Trinity College Club in Ireland who were seeking to acquire their single designated international player.
"The focus was simply to go there and improve," McGowan says. "And what comes with that, comes with that."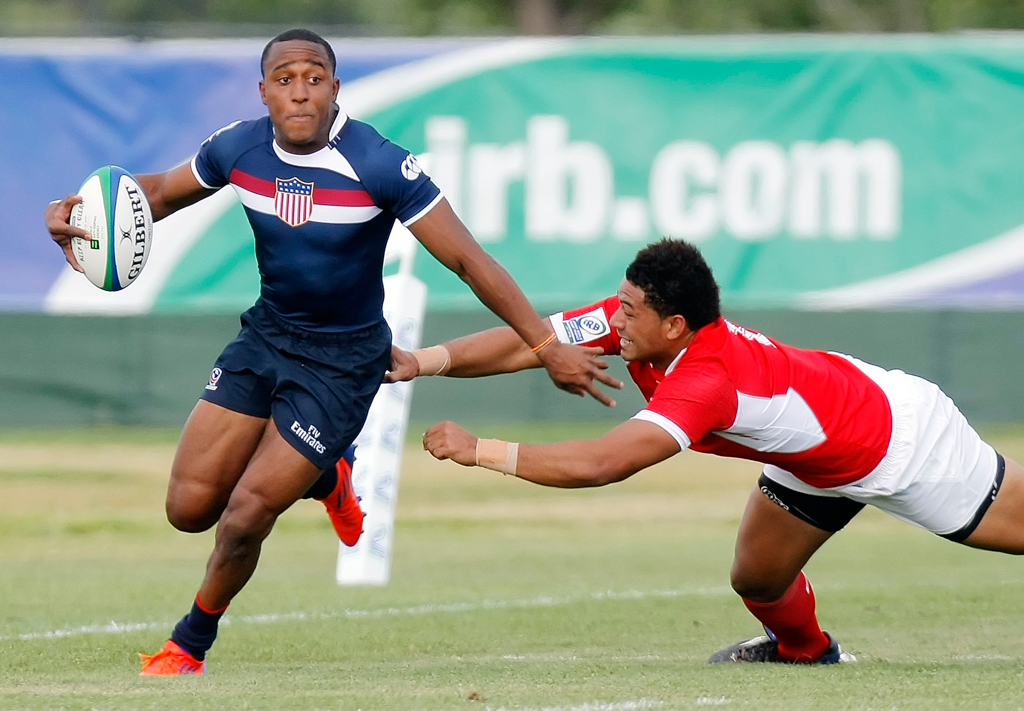 What came in early 2016 was a call-up for duty with the USA Falcons 7s squad (coached by Eagle icon Andrew Locke '03) for international competition in South America, then McGowan making his breakthrough senior USA national team start. He was the first Eagle to earn such distinction and it reverberated throughout his home city's BBVA Compass Stadium against Argentina.
All of which places McGowan firmly in the mix to represent the United States when rugby returns this summer as a medal sport in the Summer Olympics for the first time since the 1924 Games in Paris. Rugby 7s (seven-players-a-side rather than the usual 15) was reinstated for at least 2016 and 2020.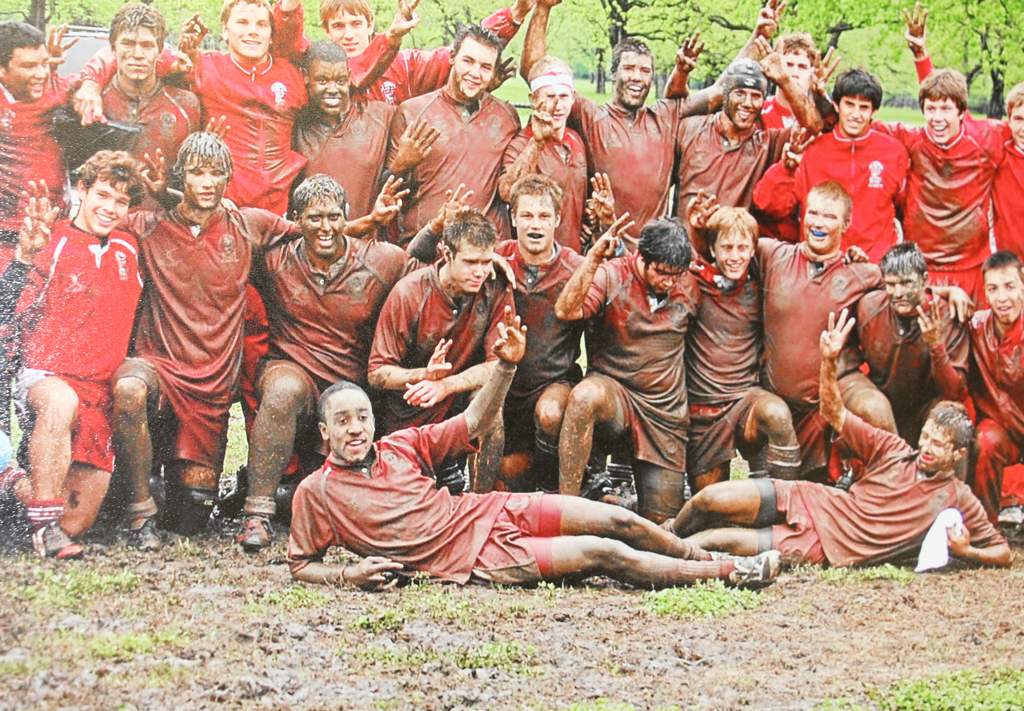 But regardless of whether his rugby road leads to Rio or continued status with future USA national teams, McGowan values most the relationships which the game has provided.
"It's a brotherhood much like what you experience here at St. Thomas," he says. "Coach Mills and his sons Conor and Keegan … my teammates at St. Mary's and in Dublin and back here in the states … are my second family. There's so much about my experience that I cherish more than the notoriety."
Mills pauses with particular pride in between vivid recounts of his times together with McGowan almost a decade ago.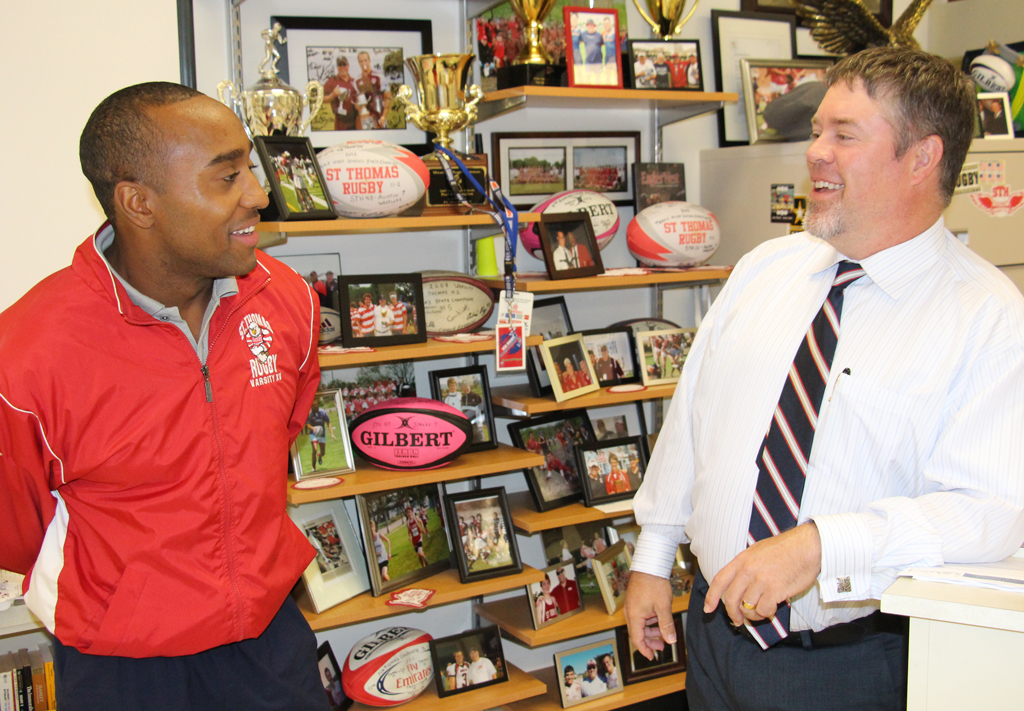 "Kingsley is a brave soul," he says. "Holds great courage and inner confidence … to overcome some physical obstacles … invest in a new sport … give St. Mary's a chance when they didn't have a pedigree … relocate overseas … measure against the best players this country has to offer. And what I truly love about him is that in the midst of all that is swirling … he remains very much the same Kingsley who sat right here in this classroom not that long ago. Still so humble. We may have set him on a path but this ethic and determination are what have and will continue to set him apart from so many of the rest."
Catholic. Basilian. Teaching Goodness, Discipline and Knowledge since 1900.