Acclaimed St. Thomas scholar-athlete Nathan Lee '20 was selected for an exclusive Economics For Leaders program at Wake Forest University in Winston-Salem, North Carolina.
Lee was one of 32 students from across the United States who shared in the summer enrichment exercise designed for talented and motivated high school students who wish to accelerate their academic growth and connect with peers and professors who share their like-minded interests.
During the week-long EFL, Lee and his fellow participants engaged in an understanding of reasoning principles, how to integrate economics into the process of decision-making, and then employ those concepts for successful and effective leadership.  Lee was awarded a full scholarship that included transportation to and from Wake Forest. He plans to major in Economics following his St. Thomas graduation and the EFL experience provided valuable framework before his upcoming AP curriculum.
"I met people from all walks of society and it only helped me to better examine and appreciate the advantages I have," Lee said. "It was one of the greatest experiences of my life."
The EFL distinction is the latest in a series of elite academic success for Lee. He is an AP Scholar with Honors and member of the National Honor Society, the St. Thomas Club (surpassing 4.0 minimum GPA requirement) and the St. Thomas Student Council.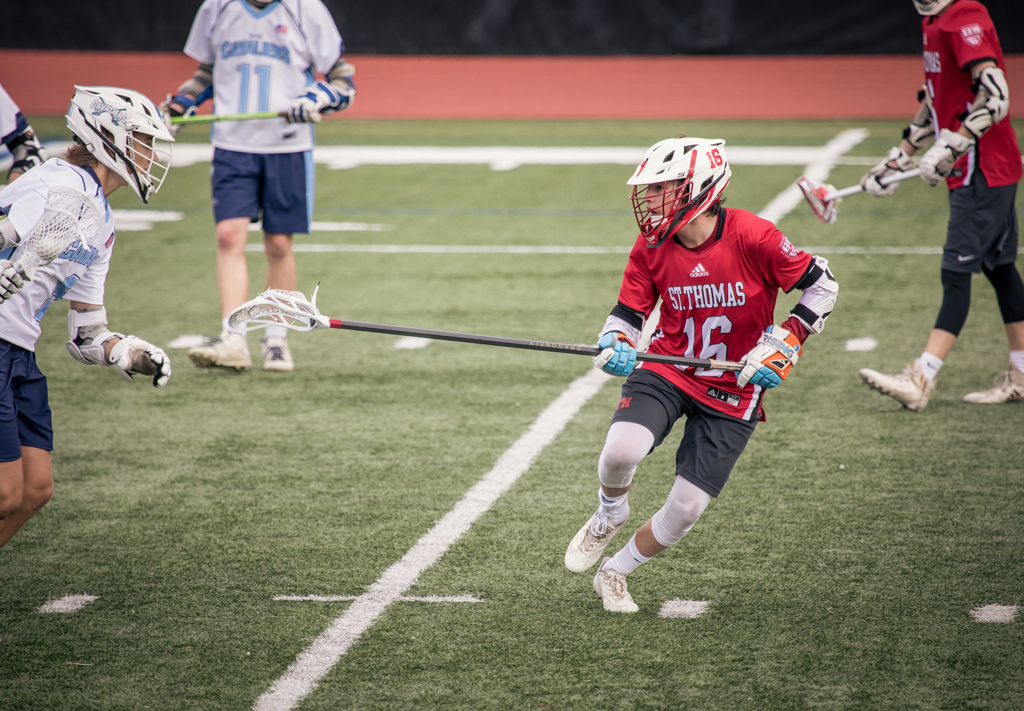 Lee has also earned the prestigious rank of Eagle Scout, the highest achievement in the Boy Scouts of America. He is a three-year varsity performer for Eagle Lacrosse and played in the 2019 Division II All-Star Game after an All-District Honorable Mention junior season.
Catholic. Basilian. Teaching Goodness, Discipline and Knowledge since 1900.