This story was originally published in October 2016
Faculty member Daniel Bryant '93 has long held an appreciation for the remote reaches of wilderness, pausing throughout a long day along rock walls and rushing falls, stopping atop jagged ridges to gaze at the stunning natural wonders.
Yet for Bryant, the epic views from a vista resting at nearly 3,000 feet of elevation are no more captivating than peering into the untapped potential of his fellow backpackers, a collection of low-income teenagers, and helping them rise above systemic barriers to ignite dreams as grand as any canyon.  Four years ago he joined forces with The Woods Project, an initiative founded in 2001 by Houston entrepreneur Steve Rosencranz, who saw a need for disadvantaged students which could be bridged with outdoor education and environmental awareness.
Developing critical behaviors needed to achieve success in school and life is what Bryant simply describes as instilling "grit and resilience."
"If a student is struggling on the trail, we make him the trail leader and he's out front to the next way point, that's a success," Bryant says.  "When they're on a six-day backpacking trip and make it start to finish, that's a success.  It's pushing through false limits, creating a realization that there is so much more to come in life that they can accomplish. And when it's time for college, it's actually time for college and not something else."
During the academic year Bryant serves as a wilderness counselor for the nonprofit enrichment program, leading overnight weekend trips which give teens a small taste of what is to come during the extended summer excursions, always involving backpacking, an introduction as well as an evaluation to see which candidates might best measure against the physical and mental challenges of taking on the likes of Big Thicket and beyond.
"The summer commitments take us to the backcountry," Bryant says.  "At Yosemite we're patrolling areas that less than 10% of the visitors actually see.  We'll cover 40 miles in a week and not see another soul, not another person occupying the trails."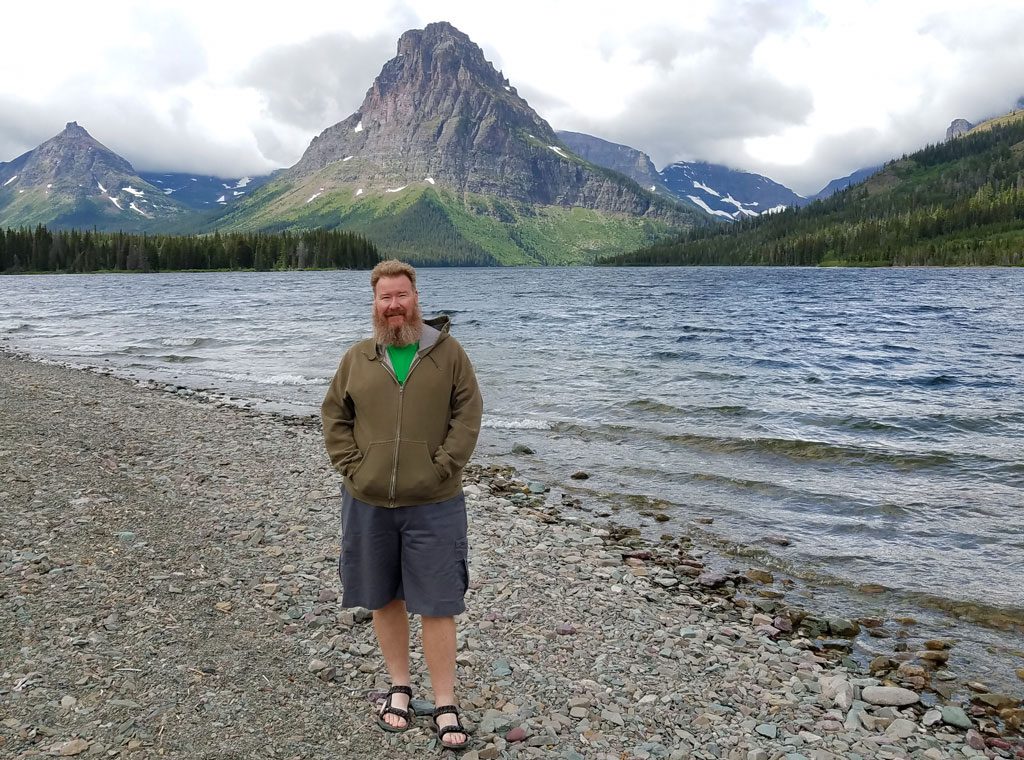 For the recent July journey to Glacier National Park, Bryant arrived three days prior to the hiking to arrange and secure logistics.  His micro group included two other adult volunteers and nine students, independent of the 56 campers overall, many experiencing airline travel or an extensive stay away from their families outside their urban neighborhoods for the first time.
The Woods Project provided and shipped all the necessary camping gear, tents and backpacks for the full two weeks.  Kids showed up with their clothes for an ambitious adventure well outside their zip codes and comfort zones.
"We pull from more than a dozen partner schools and students are immediately paired with whom they do not know," Bryant says.  "Right away they must begin building relationships, that's a challenge.  Before they get off the bus from the airport, all their IPhones and electronics are collected.  For the majority of the students, having that umbilical pulled, that's a challenge. The bus eventually drops us off at the trailhead, and six-and-a-half days later will meet us at the pickup point, assuming we got there."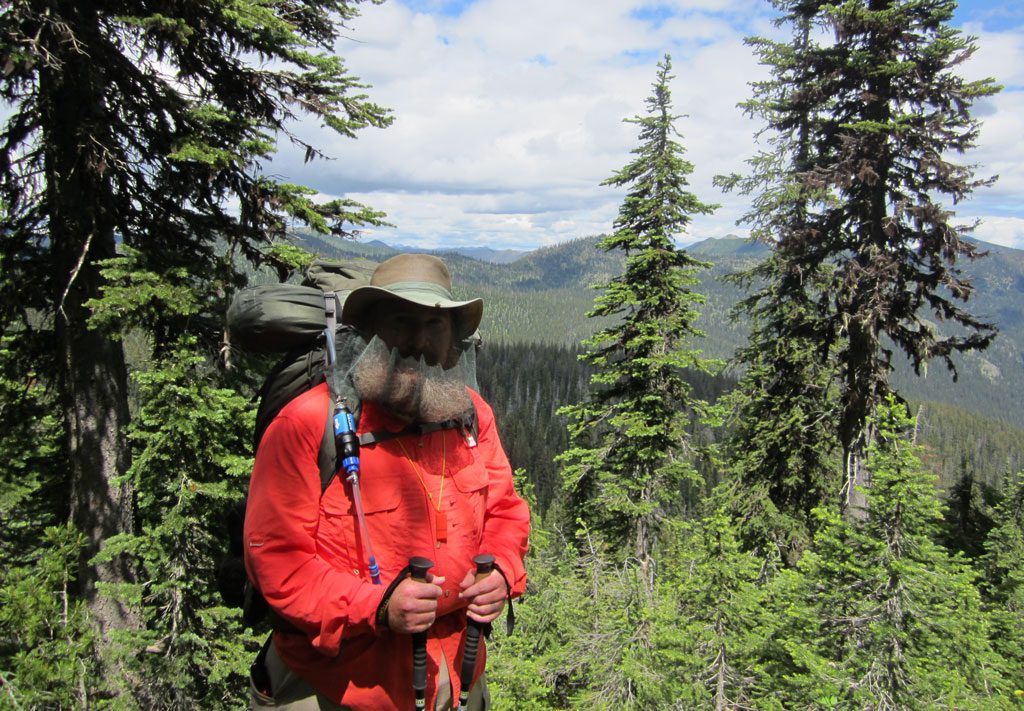 Bryant's July encounter delivered reasonably mild weather conditions, daytime temperatures in the mid-70s with evening drops into the 50s.  The daily discovery for his hike crew was much more than a simple mix of sunshine and scenery.
"Once you're on the trail, it's all about shared responsibilities," Bryant describes.  "The trip is for the campers.  The adults are trained to assure safety but we're not there to provide for them.  They're responsible for maintaining the pace, setting camps, gathering firewood, cooking, cleaning, whatever needs to be done.  You see natural leaders take command and also those who need to be encouraged.  But there's no retreating.  They have to face it and deal with it.  When it's your time, you're up at 5:00 a.m. and preparing breakfast for the group."
Bryant's involvement with The Woods Project is in many ways an extension of his childhood growing up in Houston and his years at St. Thomas when he was infused with an appetite for nature's iconic beauty and majesty. "I was very blessed to have a family that relished the outdoors. My father and grandfather were avid hunters and encouraged me to join them.  I enjoyed scouting and Eagle Scouts.  My first weekend trip with Woods was Sam Houston National Park, just an hour and a half from Houston.  The kids were marveling at how big the trees were.  Juniors and seniors in high school were having their first s'more.  I was stunned.  I thought of how deprived they had been of something special and this program is filling that void."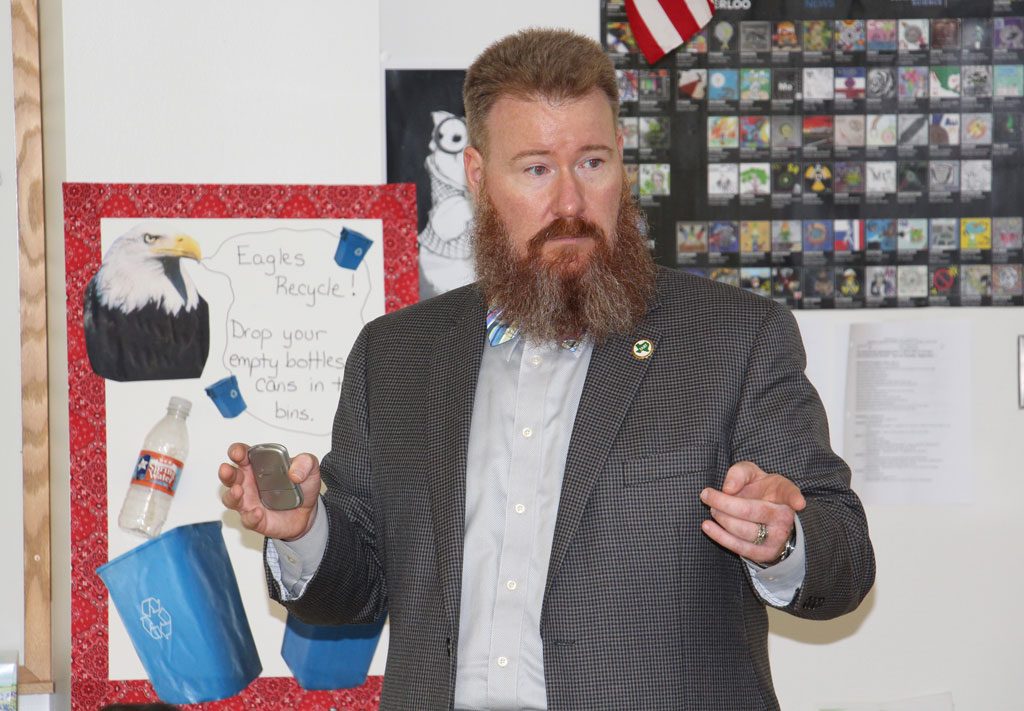 Bryant (named dean of the science department in 2017) returned to his biology and chemistry curriculum with particular takeaways from his latest experience, a personal gratitude to take in Glacier Park "because the glaciers are going away and they predict there will be none left within the next 40 years."
But the satisfaction that struck deepest for Bryant was for an exploration that revealed for his campers an insight into self, paving a foundation of confidence that figures to translate to other aspects of their near term and far future lives.
"One of our July campers struggled from the start," Bryant says.  "Every day was a physical challenge.  But as we reached the second week, he seemed to develop more energy, felt better about himself.  He told me when we returned that he now realizes he has to take better care of himself, needs to stay more active, get more exercise, not just for the two weeks on the trails, but moving forward.  That can be a life-changing experience in more ways than one."
Catholic. Basilian. Teaching Goodness, Discipline and Knowledge since 1900.