This story was originally published in July 2015.
Father Brendan Cahill '81 has regularly rejoiced in his returns to St. Thomas as celebrant, beginning the year he was ordained in 1990, joined then by more than 50 fellow Eagle alumni priests.
He has since participated in Mother/Son and Founder's Day celebrations, and twice presided for his class reunions while offering the Mass for the deceased members of the Class of 1981.
But an intimate gathering of select friends and the St. Thomas Basilian Fathers in the St. Thomas Aquinas Chapel in June packed particular impact for Fr. Cahill, his first in the hallowed halls since being named by Pope Francis as the new Bishop of the Diocese of Victoria, Texas.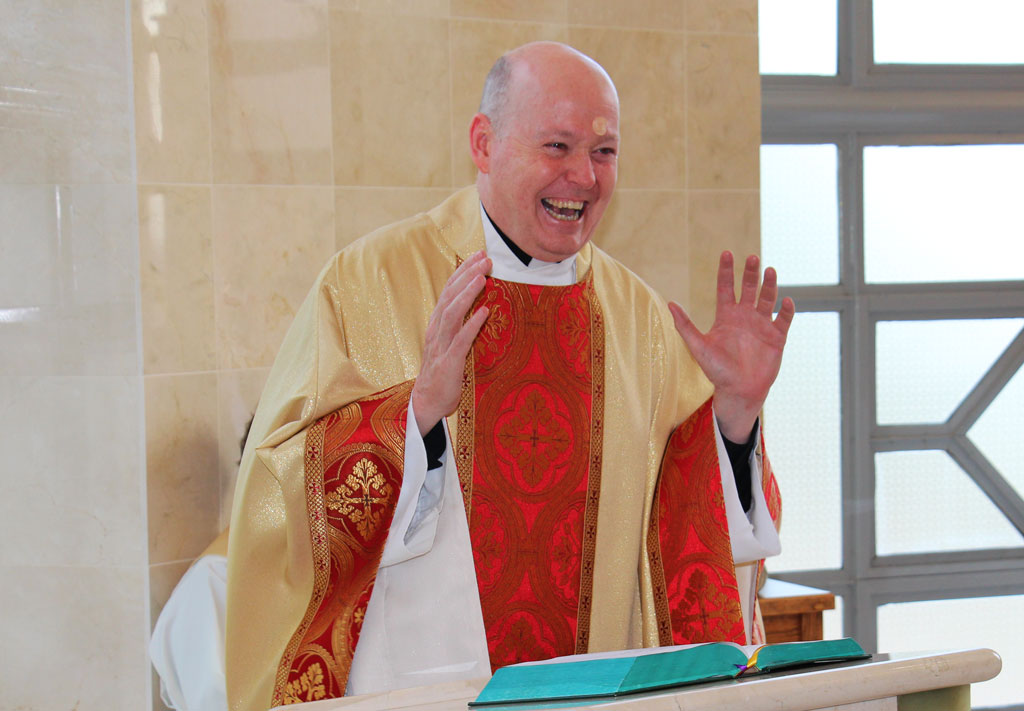 "Being back here brings a flood of reflection. What strikes me since the appointment is my deepened love for the priesthood. I see the bishop as the person who collaborates with priests and deacons, those who give their lives for the service of God's people. I've felt the emotion and appreciation so strongly to the point where I've cried. I really have," Fr. Cahill says.
"There's also so much joy and peace, trusting in God's guidance in the transition. This was totally unexpected. I was very happy being a priest in Houston."
Fr. Cahill had been serving as the director of Clergy Formation and Chaplaincy Services, and Vicar for Clergy, for the Archdiocese of Galveston-Houston when the Vatican made the announcement April 23. He succeeds the retiring Bishop David Eugene Fellhauer.
The Mass of Ordination took place June 29 in Victoria.
After graduating from St. Thomas, the Bishop enrolled at Rice University for one year and then entered St. Mary's Seminary in Houston in 1982.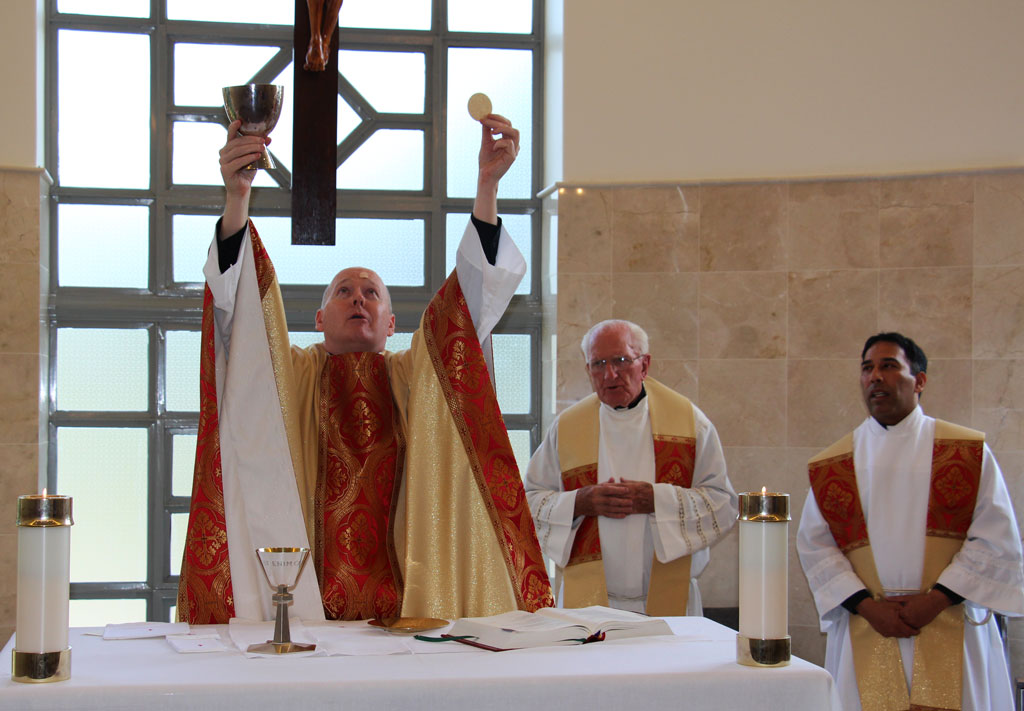 Following ordination, Fr. Cahill served as parochial vicar of St. Frances Cabrini Parish in Houston (1990-1992) and Christ the Good Shepherd in Spring (1992-1998). He earned a master's degree in Black Catholic Studies from Xavier University of Louisiana in 1993 and a doctorate in Sacred Theology from the Gregorian University, Rome, in 1998.
Fr. Cahill speaks English, Spanish, and Italian, with a working knowledge of French and German. His broad, deep cross-cultural studies and experiences should serve as a firm foundation for his new role and responsibilities.
"I've worked in many cultural parishes … African, African-American, Asian. Victoria is a diverse community with strong European ties," Fr. Cahil says. "Perhaps my gift is truly listening to those many voices before deciding on a new, not bringing a predetermined strategy. I want to take the time to meet and know the people, discover what's important to them and how I can help them live the faith, see how God reveals his beauty in their lives."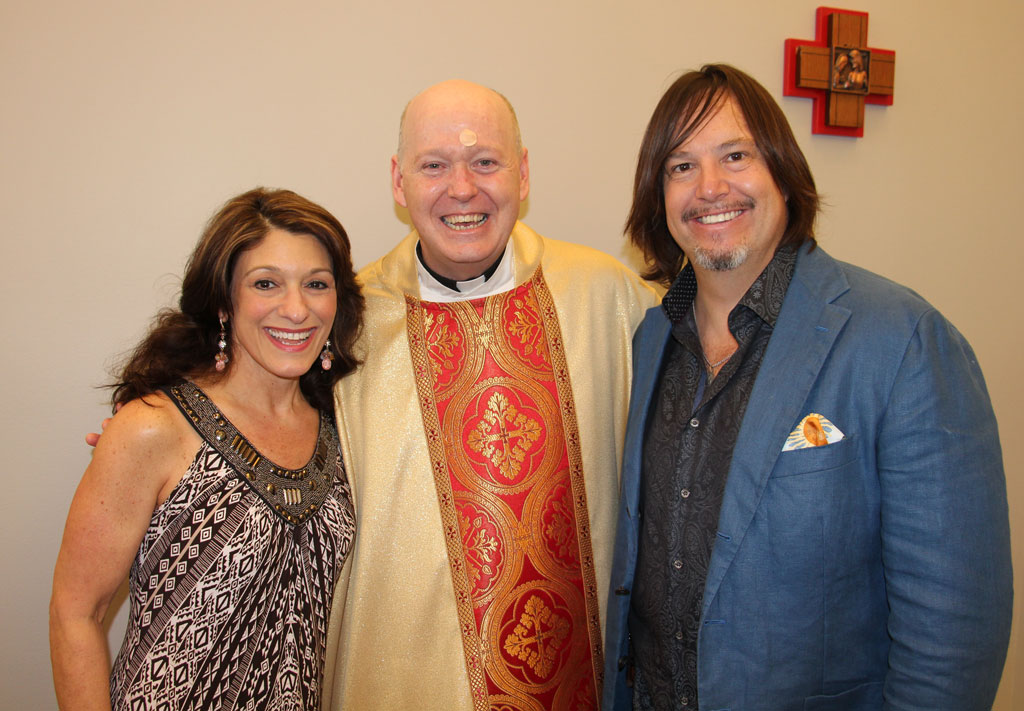 Fr. Cahill is the latest in a series of St. Thomas alumni to be elevated to the episcopacy, along with seven current seminarians in religious formation. He believes that many of the values which have guided his spiritual direction and vocation were instilled by the Basilian Fathers more than three decades ago. "Three words … loyalty, friendship and faith. The academics at St. Thomas were and continue to be second to none. And that certainly serves a purpose, essential at times. But the brotherhood, the respect for the human person, the service to community always carried a priority to academic and athletic achievements. We understood that trusting in a merciful God is what gets us through times of struggle, that He gives us human instruments at various times in our life to help us navigate the ups and downs."
—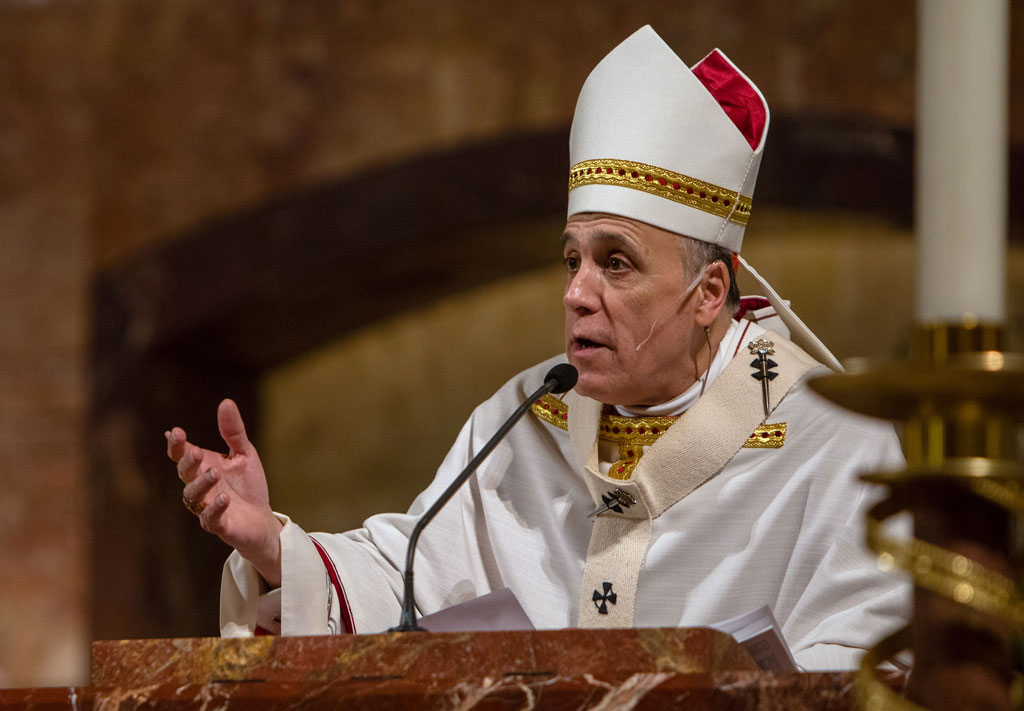 Statement from Daniel Cardinal DiNardo concerning Bishop Cahill:
We in the Archdiocese of Galveston-Houston rejoice that Pope Francis has chosen to honor this local Church by selecting one of her priests to serve as the third bishop of the Diocese of Victoria in Texas. Bishop Brendan Cahill has been a faithful priest of this Archdiocese for close to 25 years and brings a wealth of gifts and experiences with him in this new ministry. His appointment is a sign of the Holy Father's care for the needs of the people of Southeast Texas, whose deep Catholic roots continue to be a vital presence in the region.
While we celebrate the news of this episcopal appointment with joy, we nevertheless recognize the great loss that comes with Bishop 's departure. He has served the faithful of this diocese as a parish priest, seminary formator and Rector, and most recently as Vicar for Clergy and Chaplaincy Services. His warm and pastoral heart has been a wonderful asset to the people of Galveston-Houston and we are confident that he will serve the Diocese of Victoria well.
I want to assure Bishop Cahill of my own prayers and fraternal support during this time of transition. Our respect and love will certainly go with him to Victoria. I ask all the faithful of this Archdiocese to pray that through the intercession of the Mother of God, Our Lady of Victory, he may be a wise and faithful shepherd of God's holy people in Southeast Texas.
Catholic. Basilian. Teaching Goodness, Discipline, and Knowledge since 1900.