The end zone scoreboard at Bryan High School dripped frigid mist in a miserable mid-February night, the equally familiar and unsavory result chilled the Eagle Soccer contingent to the bone in a way Mother Nature could never match.
Crooked numbers were flanked by a clock ticking to triple zeroes aligning with the finality of a fatal series of threes … the 3-2 verdict for a third consecutive Final Four elimination to three-time defending state champion San Antonio Central Catholic, a scintillating St. Thomas season wiped clean in less than three hours.
That same day Red and White confidence provided an internal warmth eager to rule the night. A battle-tested roster filled with experience, moxy, and polished skill was parading a streak of 10 consecutive victories and only two defeats in 28 games … amid a four-year tour de force run pulsed with runaway wins and emotional intensity … begging for a return to the big bacchanal to trade blows with the burley bully.
And the Eagles were dished another dose of sour mash poured by a heavy hand, dealt defeat by the reigning and undisputed heavyweight champ, denied from finishing one of the most meaningful title runs in the rich history of Eagle Athletics. The razor-thin outcome followed a 2-1 gut punch in the 2019 state semifinals after absorbing a 1-0 soul crusher for the 2018 state title.
"Disappointing is an empty adjective but that's what we were left with," head coach Kenny Martin '01 says. "We've had phenomenal success but just not enough in three games that essentially decided three straight championships. We've grown the program from being in the playoffs and on the fringe to a powerhouse contender. But that's not enough. We have to find a way to close the deal."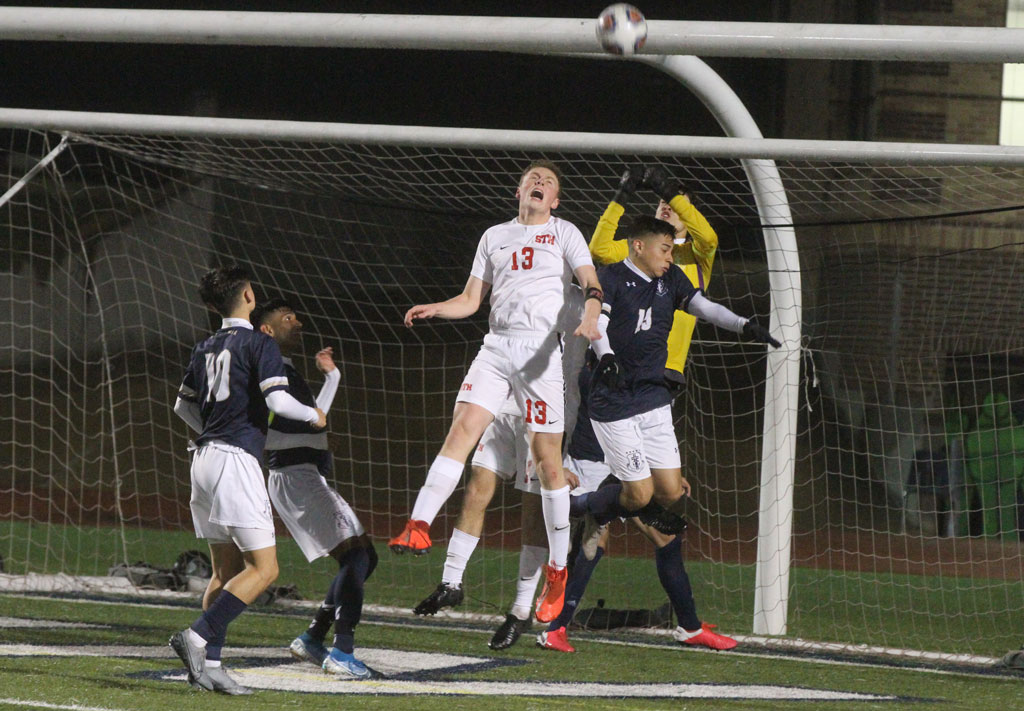 The Eagles sliced a 2-0 count with less than seven minutes remaining in the first half, a temporary jolt created by the kinetic energy of irrepressible midfielder David Steffes '20. The only other scoring response came from midfielder Pablo Tager '21 late in the second half after trailing 3-1.
Another bad day at Black Rock, a cold-slap reminder of how close – yet still so far – the Eagles are from returning to soccer's golden throne. But this latest title tilt challenge was not climbing a mountain in roller skates. The Eagles didn't assume another underdog role content with playing methodical field position and hoping for a favorable ricochet. No longer were the two sides separated by tempo and tactics set by superior talent at the skill positions. Eagle Soccer flashed offensive creativity and a defense tough enough to cause problems for the high-powered kingpins. Subterfuge was not required.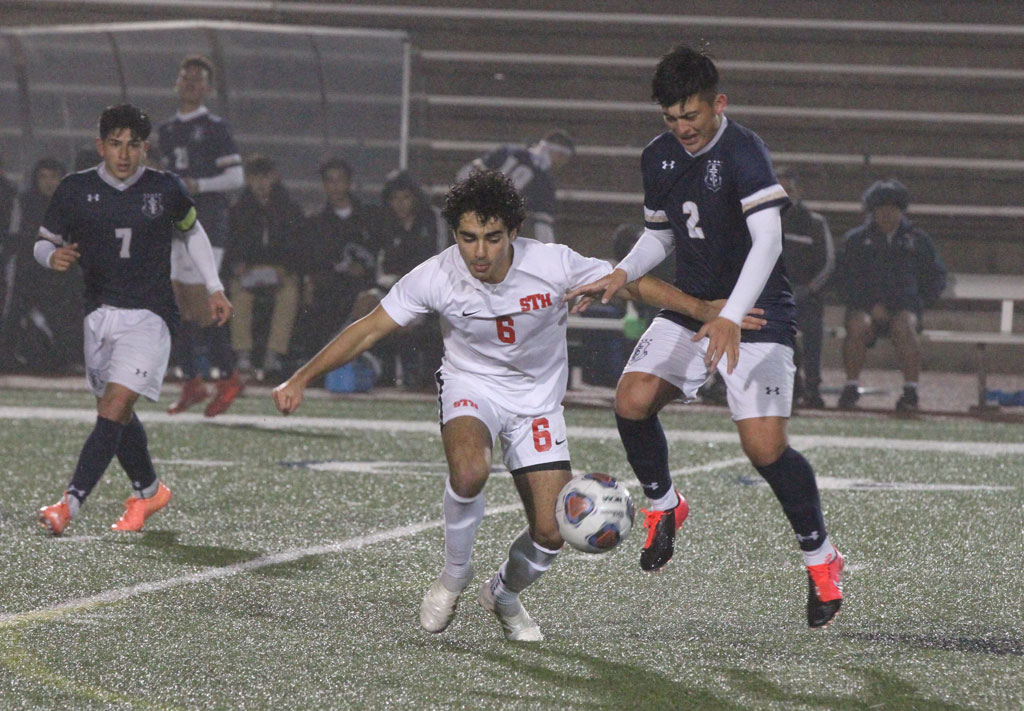 Every post mortem metric reflected the 50-50 nature of the king kong-frontation except for shots on goal, and there Martin's marauders blitzed Central Catholic 27-11, rendering the measly final margin all the more agonizing to accept.
"They executed better, made more of fewer opportunities. It's that simple," Martin says.
The Eagles had set the showdown stage after dismantling San Antonio St. Mary's Hall 2-0 to open the playoff money month and completing the season series sweep of The Village School 3-1 in the regional finals.
High school soccer is often characterized (if not criticized) for blandness and uniformity. The Eagles blew that complaint to bits by blitzing its non-district opponents 62-10 while stacking 15 wins and a tie in 18 outings. The demolition continued with a 9-1 district romp with coldblooded goalkeeper Robert Vara '20 posting six shutouts and allowing a scant six goals.
Included in the regular-season carnage was a superb showing in the Jacksonville (FL) Soccer Showcase where Prioli, Steffes, and Vara were named to the All-Showcase team. And a signature knock came late December courtesy of an under-manned lineup that out-fought UIL regional 5A power Sharpstown 1-0.
"The start was a little bit of a surprise," Martin says. "A good surprise."
Captain Alex Rivero '20 staged a scintillating senior sendoff arming again with Tager to fuel a high octane attack. Rivero racked 22 goals (with eight assists) after emerging as the program's single-season scoring prince with 38 in 2019 and 84 points. Tager found the net 18 times seizing individual momentum from a sizzling summer circuit where he was selected as the top forward at the invitation-only EXOS Southwest Showcase.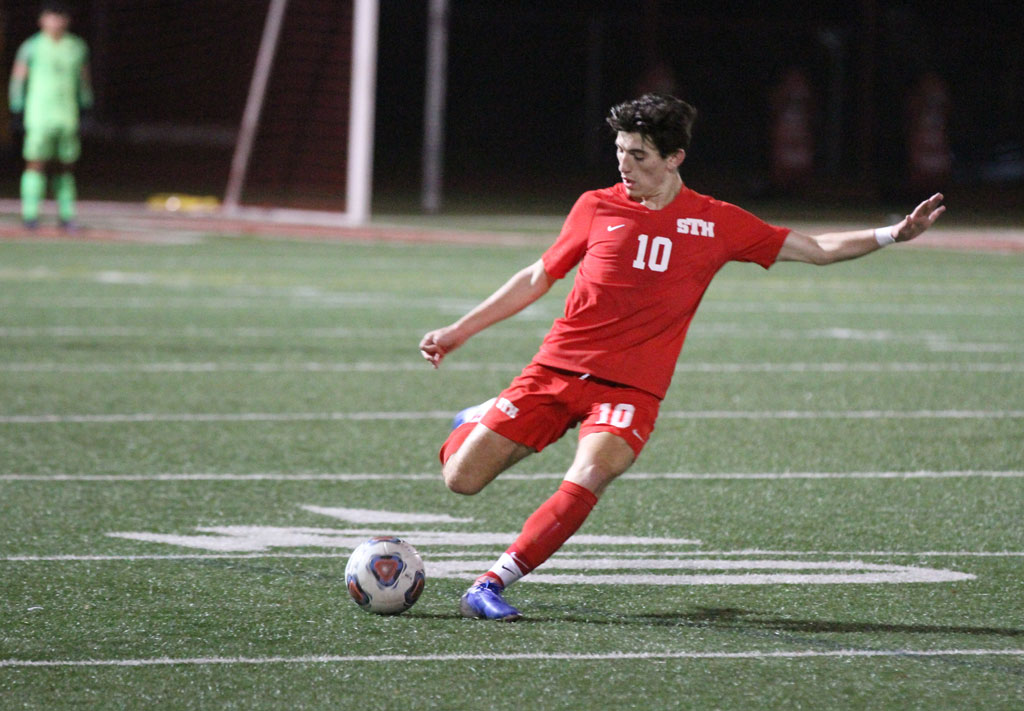 Steffes, Nico Prioli '20, and Santiago Labarthe '22 gave the Eagles three additional prime threats (identical lines of 13 goals and 11 assists) in an array of weapons. The three earned All-State acclaim with Steffes and Prioli named first team and Academic All-State; Labarthe and Vara second team; and Tager honorable mention.
"I loved how different contributors stepped up when they were needed," Martin says. "We constantly tweaked lineup combinations, played Nico more at forward. He was strong enough with the ball to hold off defenders, and that allowed Alex and Pablo to better exploit their speed from the wings. It opened a whole new dimension."
The biggest unknown for Martin entering the campaign was reestablishing a backline identity with deluxe defender Zach Blice '19 moving on to Jacksonville University of the Atlantic Sun Conference. Jamil Qasem '21 and Cade Delagarza '21 emphatically answered the call shrinking their collective learning curve despite limited time playing together before this season.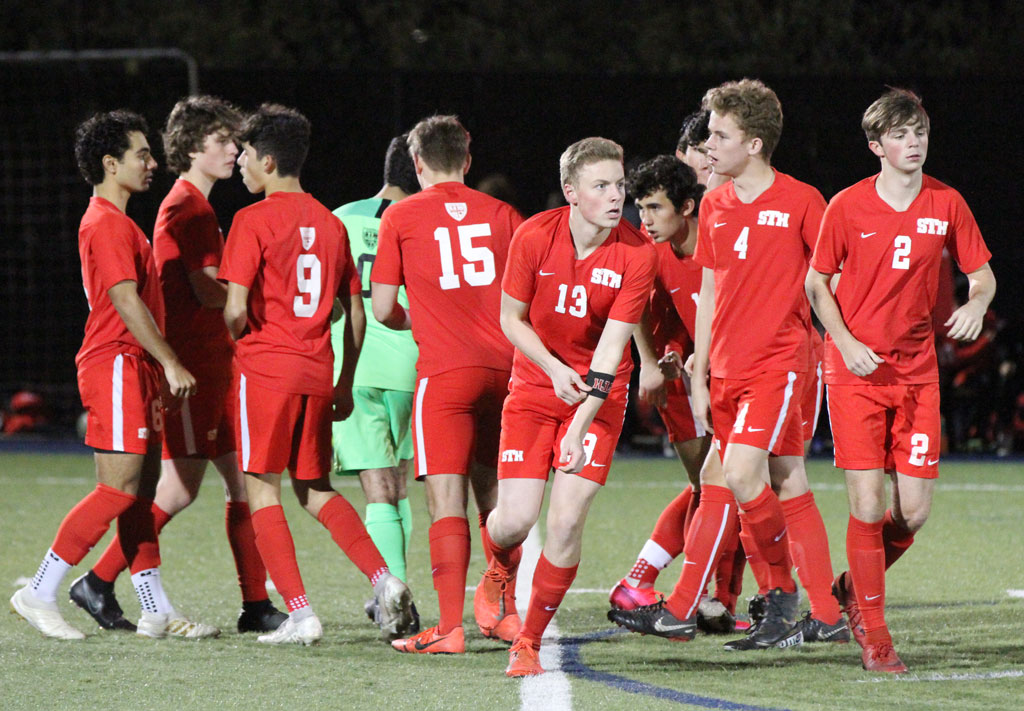 "The competitive edge is what defined this team," Martin says. "A talented group for sure but there was so much more. Steffes and (sophomore) Ruben Vara at midfield gave us that 'no fear' identity that was infectious. Nico played out of position when Alex got hurt and was a quality striker. Cade and Jameel were unexpected pluses. Guys stepped up and were great contributors around the proven performers."
Martin continues as the program's majordomo in his 19th year and ninth as head coach, the mastermind behind a 25-3-1 season, a sublime standard of 88 victories and only 15 defeats in 111 games since 2017.
The culture change began decisively in 2016 with a renewed commitment to player development. The transformation was also brought from a tougher team mentality, a high pressing style, and occasionally the freakishly competitive catalyst – Rory Hogan '17, Jacob Manley '18, Blice – who will exert everything possible to gain an advantage and just win, baby.
The undaunted Eagles embraced a 'united pursuit' mantra throughout the 2020 season, flashing enough poise, swagger, and skill to make a sword-juggling tightrope-walker jealous. Still, the wild thrill rides have led to a series of season ending setbacks when the difference for the TAPPS holy grail was the width of a shoelace. A program convinced of its championship DNA is still lacking empirical evidence.
Martin admits that the intense hunger for the elusive final victory remains savagely unsatisfied. For him, for all.
"Give us one more chance."
Eagle Pride Never Dies!