They were on buses, in locker rooms, in class, or at home when the news came. They all knew it was a possibility but hoped, even prayed, it wouldn't happen. But just like that, with a phone call, text, tweet, or a few words from their coach, St. Thomas scholar athletes learned that their seasons or athletic careers could abruptly and prematurely be coming to an end.
TAPPS announced on March 13 it was suspending all interscholastic competition because of the coronavirus pandemic. The governing body for 225 private schools in Texas has yet to determine a return to play date.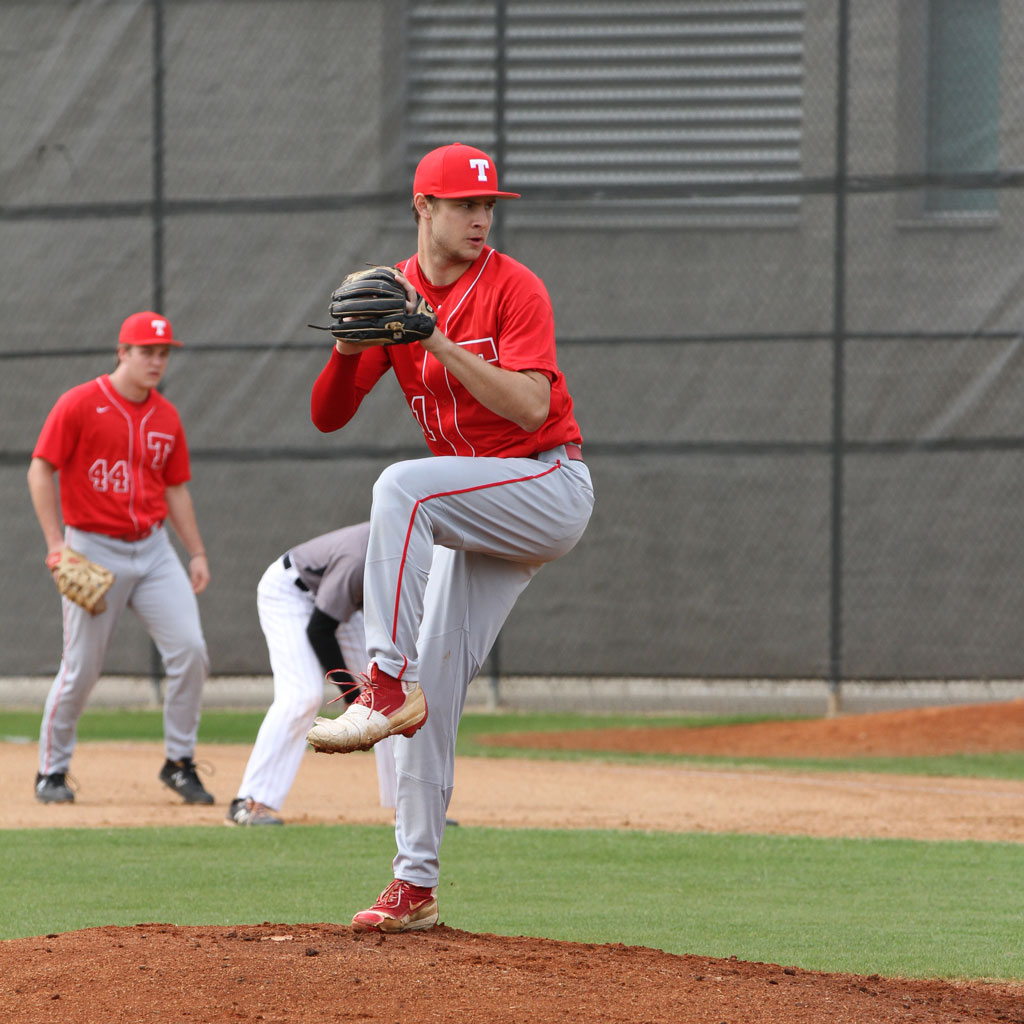 "It's a coin flip we get back on the field," Eagle Athletic Director Mike Netzel says. "No one really knows. You always remain optimistic but these are unprecedented times."
The onset of COVID-19 seemed like a distant menace when the alarm sounded in late February. Soon American life was upended through exponential growth – gradually and then all at once. Risk and reward were weighed in unimagined ways, emergency measures implemented and impacting from Main Street to Wall Street. As social distancing took hold, Netzel, his colleagues, and cohorts were grappling with questions that felt universal: How long will it last?
The St. Thomas faculty and staff focused on keeping the core educational mission intact as much as possible by making the transition to distance learning and online classes. While scholar athletes were shaken by the sudden elimination of their in-season routines, Netzel immediately united his coaching and training staff to set forth plans to give students guidance and reassurance.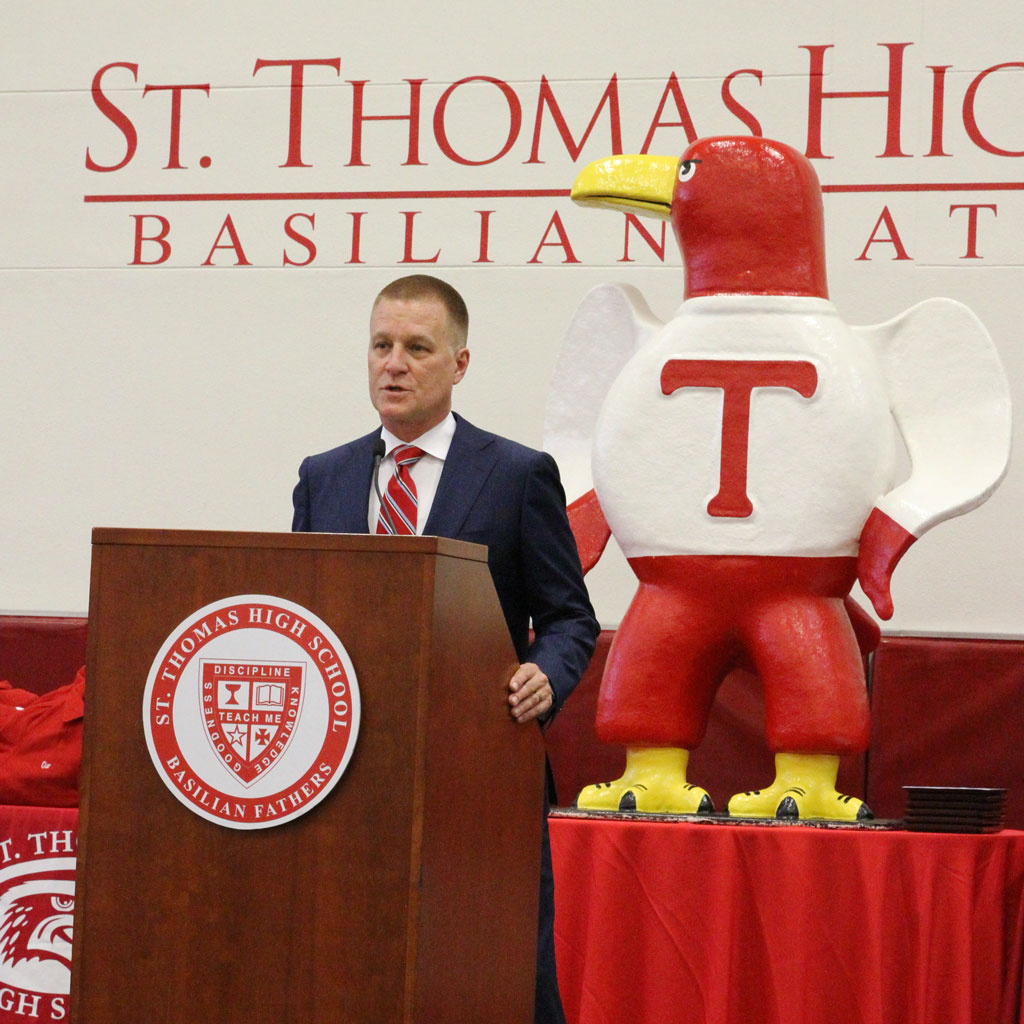 Netzel has emphasized the importance of engagement throughout the crisis. He prepared communication with players and staff through non-traditional channels, whether the Teamworks sports operations app, Zoom conference calls, Google Hangouts, FaceTime calls – new tools to gauge how Eagles are coping both physically and mentally while the outside world rocks around them.
"The main objective is to provide education, guidance, and the feeling that someone is looking out for them," Netzel says. "It's important when you talk about being family. Those things can be easy to say and hard to do. I believe this has been an important touchpoint for our students. The confidence they've shown in our ability to address situations and be ahead of the curve has nothing to do with wins and losses."
Netzel is hardly alone struggling to navigate uncharted waters while the sports world is shut down at all levels throughout the United States. His is a feeling of disappointment and dispossessing shared by legions of coaches and athletic administrators. Collectively his St. Thomas' crew has handled the initial freeze and is now waiting out the storm.
"The students' well being is always the priority," Netzel says. "When or if we get back to team practices and games, pitchers don't just start right up after weeks of interruption. Same for hurdlers, high jumpers, sprinters, pole vaulters. Finding available facilities and coordinating statewide logistics could be problematic. Our rugby and lacrosse teams are governed by separate associations outside of TAPPS. It's a great unknown."
TAPPS is considering three target dates to resume activities including as late as May 15. State tournaments may be staged without district and regional rounds of competition. A fourth option would be canceling the rest of the season in all sports.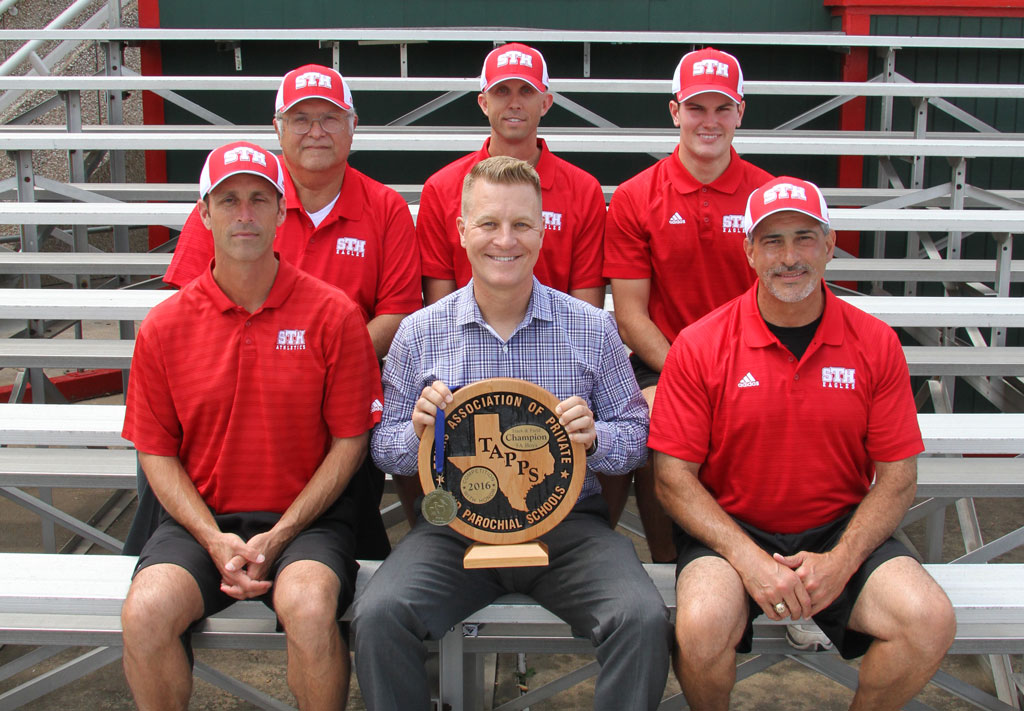 During Netzel's triumphant tenure at St. Thomas, Eagle Athletics has earned 17 state championships and nine TAPPS All-Sports Awards (total points earned through playoff participation and cumulative on-field performance across multiple sports). The achievements are an embodiment of dedication and an enduring commitment to superiority. The 2019 academic year spiked with a pair of state titles, three state runner-up results, two Final Four teams, and two regional finalists. Since 2012, 131 scholar athletes have extended their careers at the university and collegiate level.
Maybe the next group of Eagles were seemingly on the verge of performances that would be etched in their memories for years if graced with the opportunity. Coronavirus issues are infinitely larger than athletics but what's been lost in that realm is that the potential for championship glory is all too fleeting. And that there is only one senior season.
"Fate intervenes in a good way for many of us. In other ways, not so good," Netzel says. "This coronavirus is no one's fault and dealing with the details is always a part of life. All of us are learning something through this outbreak. I wish it was a different lesson for this group of students."
Eagle Fight Never Dies!