St. Thomas High School announces that Karnell James will take the helm of its basketball program as head coach after serving as an assistant the previous two years.
James brings an impressive reputation as a focused strategist and competitor who promotes great rapport with scholar athletes and their families, establishing immediate trust and long-standing relationships that last beyond the college preparatory experience.
"With the support of principal Dr. Aaron Dominguez, we undertook a thorough and expedient search for a head coach to lead our program," athletic director Mike Netzel says. "Our goal was to find a tireless and inspiring presence who would add value to the rich history of Eagle Athletics. It was imperative to provide our scholar athletes with a clear vision for the future as quickly as possible. Karnell emerged from a very talented group of candidates as the right choice for the position. He is deeply rooted in the game, fits St. Thomas, and recognizes our unique opportunities for success."
At the bedrock of James' valuable sideline experience is a positive on-court approach instilling a championship-caliber culture. Before his two-year coaching stint with Gary Hall, James was an Eagle assistant for three seasons including the 2008 campaign that produced the program's first state title since 1990.
"My family and I are extremely excited to continue with the St. Thomas brotherhood," James says. "It's been an unbelievable opportunity for me to go through this process with president Father James Murphy, Dr. Dominguez, and Mike. There's a standard of excellence on this campus and within this program. Those high expectations excite me. I look forward to mentoring the young men who will represent St. Thomas proudly on the court, in the classroom, and our city.  It's such an honor to be the head basketball coach at St. Thomas."
Dr. Dominguez '96 respects James' "core values and ideals which are aligned with our mission to support our scholar athletes for the pursuit of excellence and the growth of the whole person. We're thrilled to embrace Karnell and his family into our St. Thomas community, and we're excited to see his leadership propel us to even greater accomplishment."
James is confident Eagle Basketball will maintain "an aggressive identity of accountability both on and off the court, and represent this institution with integrity. One of the coaches I admire most is Tony Dungy. He enjoyed championship triumphs in the NFL as a player with the Pittsburgh Steelers and won a Super Bowl coaching the Indianapolis Colts (in 2006). He demanded nothing but total dedication from everyone in the program but was also very much a man of great conviction, faith, and respect for others.  That's the approach that our program will embody."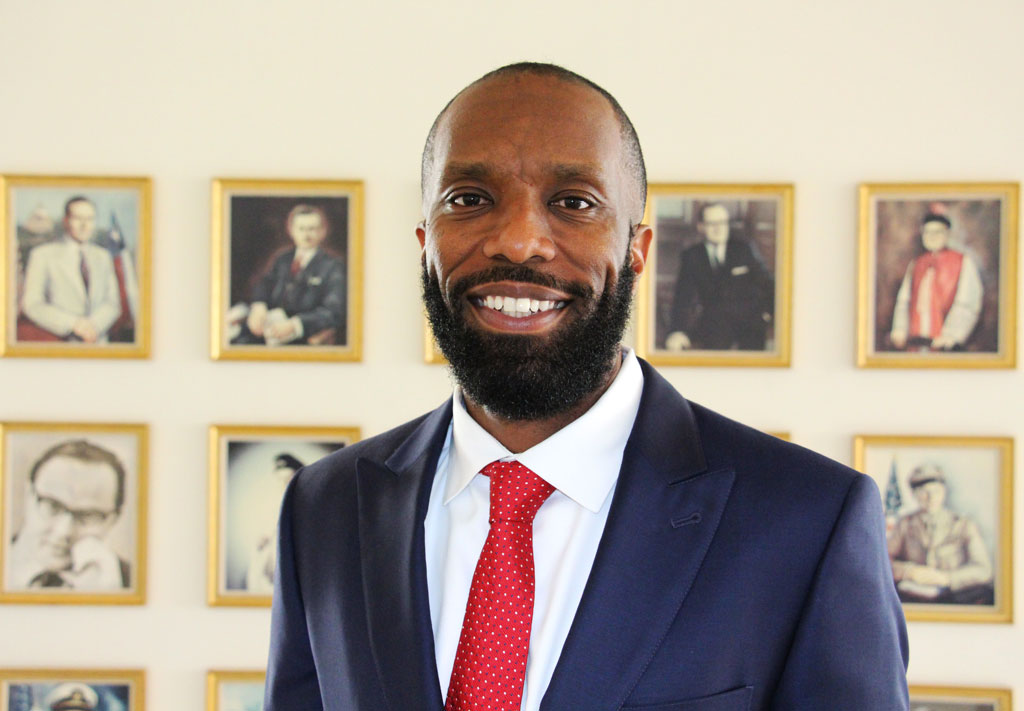 James is an emphatic example of the power of Catholic education. He was a standout scholar athlete at Division III University of St. Thomas in Saint Paul, Minnesota and inducted into the Tommie's Athletic Hall of Fame in 2004. James stands as the program's third all-time leading scorer with more than 1,800 points from 1994-97 and broke the 26-year-old St. Thomas scoring record for points in a single game (47). He was a two-time Minnesota Intercollegiate Athletic Conference Player of the Year including as a sophomore in 1995 during a 27-1 season. James led UST to two MIAC championships and a mark of 81-28 during his stellar career while earning his Bachelor of Arts.
James is also a 1993 graduate and state champion at St. Augustine High School, an all-male Catholic institution in the Seventh Ward of New Orleans known as Gentilly. He teamed with 1992 Louisiana's Mr. Basketball Kerry Kittles during a 66-win stretch in 71 games that included the 1992 state title. Kittles later became a two-time All-American at Villanova University, the 1995 Big East Player of the Year, and the eighth overall selection of the 1996 NBA Draft by the New Jersey Nets.
"This position with St. Thomas brings me back to my Catholic roots and the traditions I'm fostering in my daughter and son," James says. "This is so natural for me and particularly significant to my parents. To this day my mother will ask, 'Did you go to Mass? Are you taking the kids to Mass?' St. Aug reinforced what my parents taught me. And in many ways, taking a more active role within St. Thomas is a testament and appreciation for their commitment throughout my life."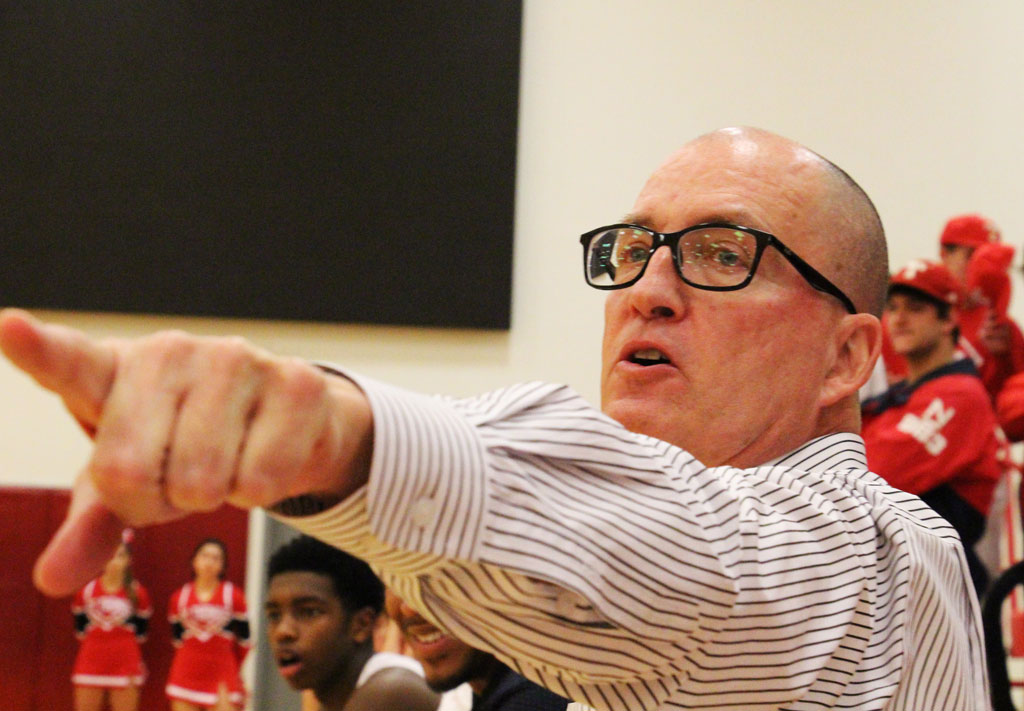 James replaces Hall who resigned in April to accept the head coaching position at South Mecklenburg High School in Charlotte, North Carolina. In two seasons Hall led Eagle Basketball to consecutive TAPPS 6A regional finals and a record of 43-23. In March 2020, he was named to coach in the 43rd annual McDonald's All-American Game, only the third Texas schoolboy maestro selected for the nation's premier high school all-star extravaganza.
"This was an incredibly difficult decision for me," Hall says. "The past two years have been very special.  I'm proud of our program's accomplishments that were only made possible through the hard work and perseverance of dedicated players, parents, and coaches that bought into a common goal. We all took tremendous pride in representing St. Thomas on and off the court. I thank all our partners. It was my privilege to serve as the Eagles head coach."
James is a Senior IT Auditor and Analyst at Invesco Ltd. He and his wife Melinda, 11-year-old son Greedy and eight-year-old daughter Nia are active members of St. Mary of the Purification Catholic Church and School.
Eagle Fight Never Dies!