It is with great sadness that the St. Thomas campus community mourns the loss of Deacon Leonard Paul Lockett, valued faculty member and contributor to St. Thomas Campus Ministry. He passed away April 25 after a long illness.
A beloved supporter of the St. Thomas family, Lockett leaves a legacy that will have a lasting influence on Eagle scholars and stakeholders for generations to come.
"We are deeply and profoundly saddened by the passing of Deacon Lockett," President Fr. James Murphy, CSB said. "His influence was powerful on so many fronts. His wisdom and compassion were profound, his intellect highly respected. His dedication to and love for faith and teaching were always evident during his life. St. Thomas was privileged to have him impact our students, faculty, and staff. He will be missed immensely by the St. Thomas Basilians, his faculty colleagues, and by everyone in our expanded community."
Lockett served with distinction as the Vicar for Catholics of African Descent for the Archdiocese of Galveston-Houston, providing the African, African American, and Caribbean Catholic communities with spiritual, cultural, educational, and social development.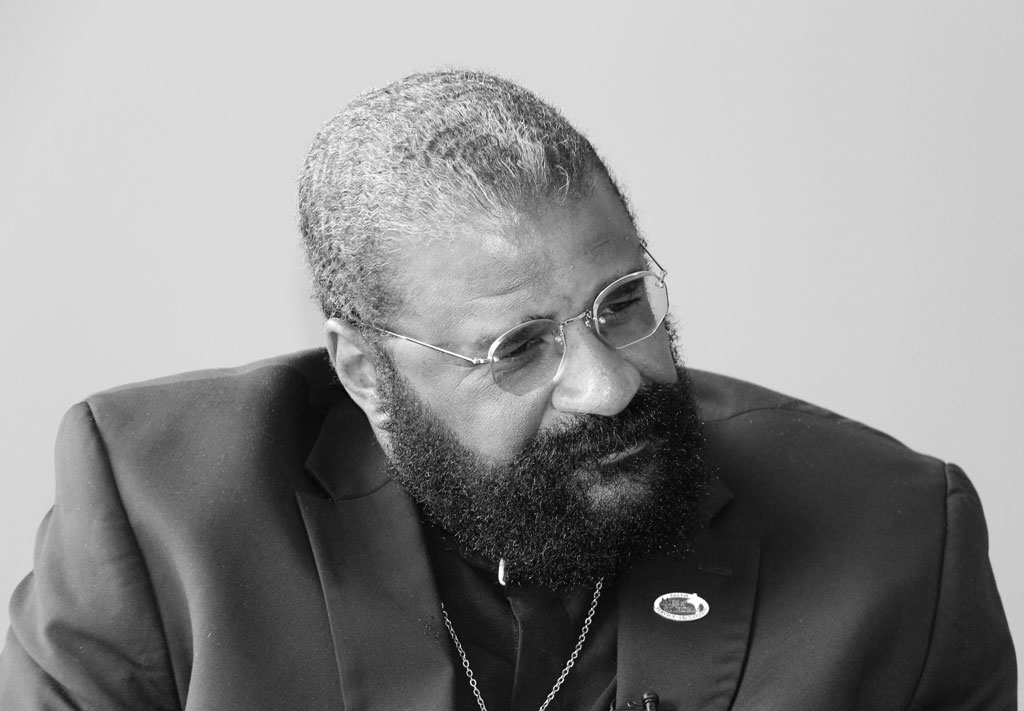 Lockett was profiled on CW39 in 2017 during Black History Month. "I love teaching African American Ministries, especially the history of the African American in the Catholic Church," he said.
Lockett owned a provocative yet reasoned voice in the civil rights movement beginning as the vice president of the National Association for the Advancement of Colored People youth council at his high school. In referencing a 2018 Mass of Remembrance for activist and minister Martin Luther King Jr., Lockett said that "the purpose of the celebration is an opportunity for the local Catholic Church to call to mind a man of God who was a prophet in the true sense of the word. (King) made this nation aware of her shortcomings in the areas of equality not just for the Negro, but all her citizens caught in the deadly grip of poverty, homelessness, and the lack of a quality education.
"I believe if Dr. King were with us at this moment his message would be the same, 'Hatred paralyzes life; love releases it. Hatred confuses life; love harmonizes it. Hatred darkens life; love illuminates it.' We have to remove ourselves from the concept that MLK Day is not just the third Monday in January but that every day of the year we should be out striving to keep Dr. King's dream and vision alive."
After receiving his bachelor's and master's degree in Pastoral Theology from the University of St. Thomas, Lockett went on to become a Theology professor for the University, and Theology faculty member at St. Thomas and the institution's assistant director of campus ministry.
St. Thomas extends its deepest sympathies to his wife Ava and son Adam '17. A virtual memorial Mass will be held in his honor Tuesday, April 28, at 9:00 a.m., available through Facebook Live.  More information will be shared once arrangements have been finalized. Please keep Deacon Lockett's family in your thoughts and prayers.
Eternal rest grant unto them, O Lord, and let perpetual light shine upon them. May their souls and the souls of all the faithful departed, through the mercy of God, rest in peace. Amen.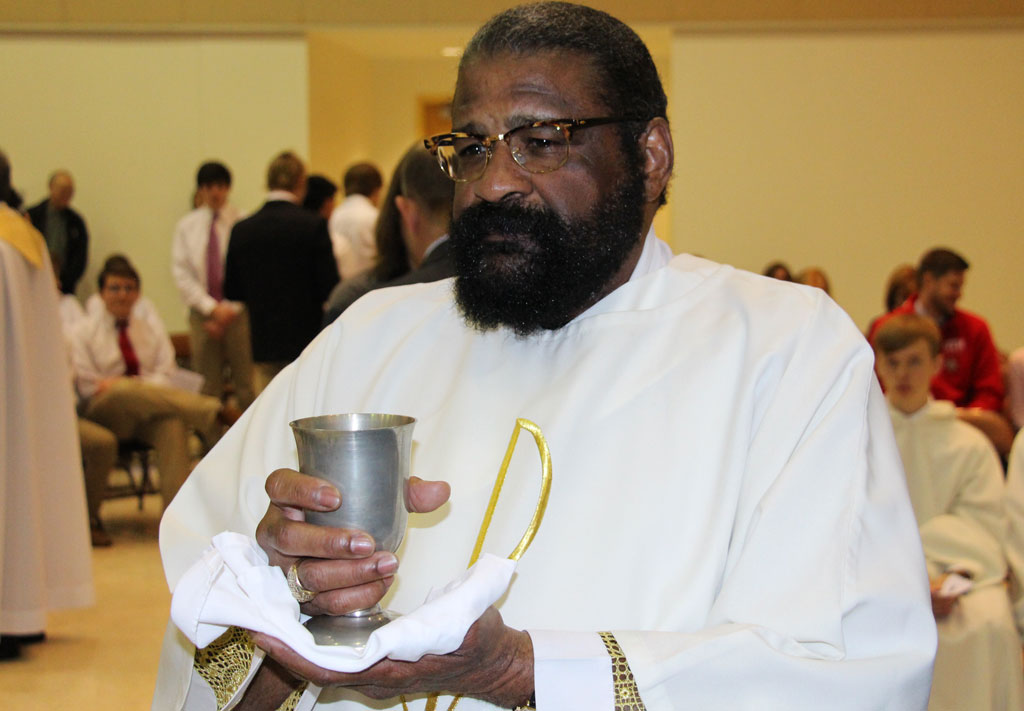 [CLICK HERE for Deacon Lockett's In His Light: See that you do not despise one of these little ones]
Catholic. Basilian. Teaching Goodness, Discipline and Knowledge since 1900.