St. Thomas continues its active response to the evolving COVID-19 pandemic as educators and students adjust to the ripple effect of the novel coronavirus.
The Remote Learning Program concluded the 2020 academic year. Multiple summer options will also be moving to a virtual format, including a specialized curriculum designed specifically for incoming freshmen making the transition to the immediate demands of rigorous college preparatory.
St. Thomas Dean of Students Rod Takacs is the driving force behind Step Up Study Skills, a dynamic series that has proven measurably effective in preparing rising ninth graders for success in high school, college, and beyond.
"Without question, there is a multidimensional benefit in play here that helps establish the proper foundation for future learning," Takacs says. "Reading comprehension is essential, as is recognizing within a discussion the signals for what material is most important. We want to begin developing an attitude and self-confidence that supports accomplished scholars."
Step Up Study Skills is a comprehensive and collaborative exercise utilizing simulations and virtual presentations. Students are introduced to a wide array of creative strategies and practical approaches – from establishing ambitious goals to organizing and implementing optimal time management to enhancing critical thinking and problem solving.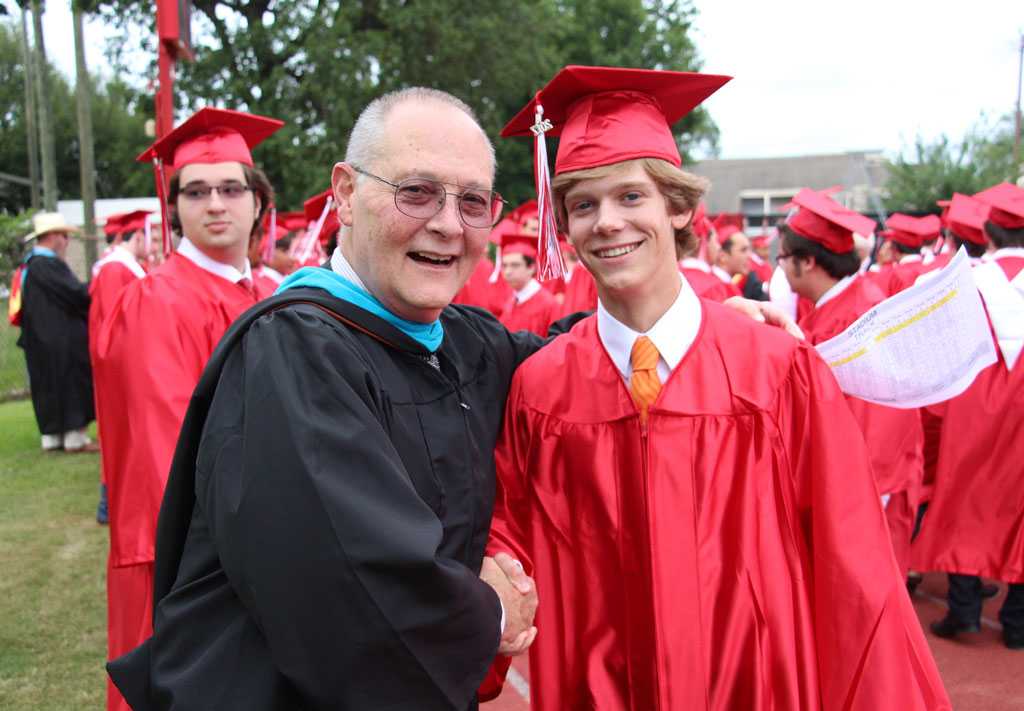 "In many ways, I see these tutorials as fostering our next intellectual community. So many students emerge ready to excel from day one and often become the future leaders and mentors at St. Thomas," Takacs says. "And as with all our summer offerings, the goal in 2020 is to create a remote learning experience that will be both interactive and engaging. Our faculty and staff are committed to maintaining the academic quality and rigor expected from a St. Thomas program."
Takacs delivers a deep reservoir of academic acumen to the early opportunity exposure, as both an instructor and program director. He has served St. Thomas faculty teaching History, Government, and Legal Studies, and brings more than two decades of superior results honing and shaping educational journeys.
Step Up Study Skills launches June 8 with five one-week sessions and is available to all rising ninth graders. The enrichment is rooted in the SMARTS Executive Function & Mentoring Program developed by Dr. Lynn Meltzer of the Research Institute for Learning and Development, and the Harvard Graduate School of Education.
"I can't think of a better way to get started at St. Thomas," Takacs says. "What a great chance for students to familiarize themselves with our culture and resources before the fall semester."
2020 Step Up Study Skills
Session 1 – Week of June 8, Monday through Friday, 10:00 a.m.-12 noon
Session 2 – Week of June 15, Monday through Friday, 10:00 a.m.-12 noon
Session 3 – Week of June 22, Monday through Friday, 10:00 a.m.-12 noon
Session 4 – Week of July 13, Monday through Friday, 10:00 a.m.-12 noon
Session 5 – Week of July 20, Monday through Friday, 10:00 a.m.-12 noon
Contact St. Thomas Dean of Students Rod Takacs at rodney.takacs@sths.org
Catholic. Basilian. Teaching Goodness, Discipline and Knowledge since 1900.