St. Thomas celebrates a double dose of acclaim approaching the start of the 2020 football season.
VYPE Houston ranks Eagle Football the top-ranked private school in Greater Houston while a parade of Eagle scholar-athletes have been selected by The Touchdown Club of Houston among its preseason private school honorees.
There are no great mysteries about what the Eagles can be and how they can achieve a championship identity. The high octane offense is blessed with skilled and experienced talent. The defense is stocked with productive game-wreckers at all three levels, even if most of it is unproven.
Recognized by The Touchdown Club are …
Explosive receiver Cameron Bonner '21 (more than two dozen Power 5 offers)
Power running back John Fontenot '21
2020 Elite 11 quarterback Maddox Kopp '21 (verbal Houston)
Marauding linebacker Vince Lee '21
Dynamic tight end Drake Martinez '21 (verbal Colorado St.)
Game-changing defensive back Aidan O'Hare '21
The Hildebrand Foundation Private High School Awards Dinner is scheduled as an in-person event, 7:00 p.m. September 16 at the Omni Hotel-Galleria.
Previously St. Thomas announced a 2020 football scheduling model in response to the pandemic that will offer eight games beginning September 25 at Hotze Field inside Granger Stadium. The reboot includes six district contests and two non-distinct match-ups with no open dates. The October travel date to San Antonio remains, as does the move of the annual series with St. Pius X away from the traditional regular-season finale.
"Our decision was made after thoughtful planning by numerous individuals and presents a path, if public health guidance allows, to move forward with competition throughout the season," President Dr. Aaron Dominguez '96 says.
The Eagles are aiming to maintain measurable momentum after finishing 2019 with nine victories in 11 games and reaching the TAPPS Division I state semifinals for the first time since 2014 and '15. For openers they will contend with El Campo and a super freak staple of running backs who ran over and past a slew of opponents during a surprising 10-3 season that reached the 2019 UIL 4A Division 1 regional semifinals.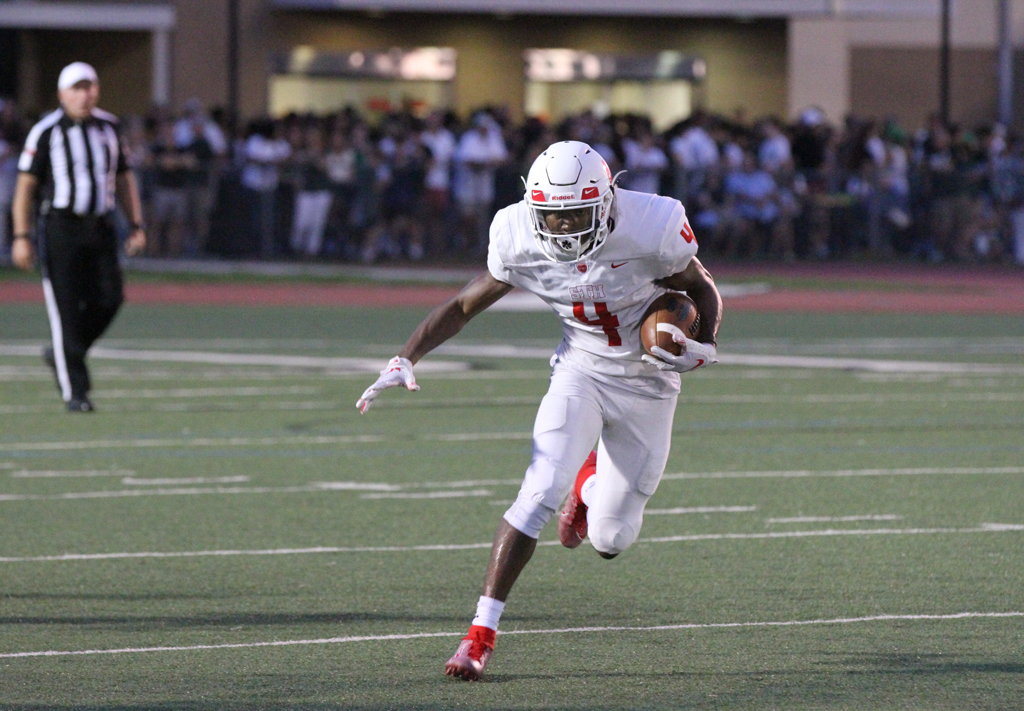 "We're committed to taking the necessary measures to facilitate the return of athletics in a safe and responsible manner," Athletic Director Mike Netzel says. "We recognize that we may need to make adjustments as medical information evolves in conjunction with local and state health guidelines. We will be as prepared as possible should that need arise."
Eagle Fight Never Dies!